In between long, napless days with my toddler and sleepless nights, my mind was racing to figure out what went wrong. Our sleep routine was completely flipped upside down. And so was I.
In the midst of all of the craziness, I found easy sleep regression solutions that actually work! But before you can work on sleep solutions, it's important to identify sleep troubles.
Some sleep regression signs include sudden changes in:
Struggling to nap during the day
Nap refusals or short naps
Trouble settling at bedtime
Increased stalling tactics
Night wakings
Hour-long waking or bursts of nighttime energy
Noticeably fussier days
To prevent you from having to experience ALL of the trial and error routines that I had to go through, I'll detail everything about the 2 year old sleep regression including the signs, causes, and solutions.
So you can begin to ascend back into the glory of a good night's sleep 🙂
Let's dive into the 2 year old sleep regression signs…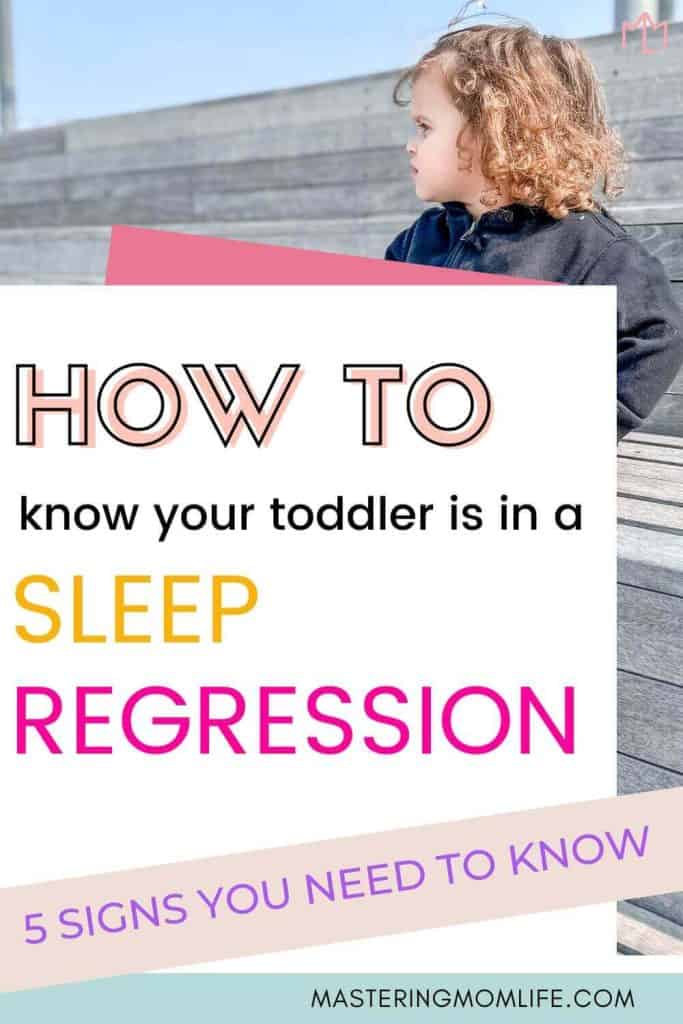 2 Year Old Sleep Regression Signs
If your little one is over 24 months and is starting to show some of these signs, then it's time to shift sleep needs and tackle the 2 year sleep regression.
What is a sleep regression?
A sleep regression is an abrupt and noticeable decline in sleep patterns. This sudden and significant sleep decline usually is due to developmental growth.
As your child learns new skills, meets new milestones, and continuously grows, their moving at such a rapid rate that it's easy for another area of their life to be affected. In this case- sleep.
Because this sleep regression is attributed to natural growth and development, it is often referred to as the 2 year old sleep progression. Your child is progressing so they temporarily regress in sleep.
What are the Signs of a Sleep Regression?
Here are some signs that could point to a sleep regression:
Short naps or nap refusals (nap disturbance)
Hour-long wakes (sometimes more) in the middle of the night
Multiple night wakings (needs more support than usual)
Is whining more or fussier during the day
Sometimes more + frequent feedings or even fewer feedings
Showing new skills (potty training, talking more, developing sentences, climbing out of bed, etc.)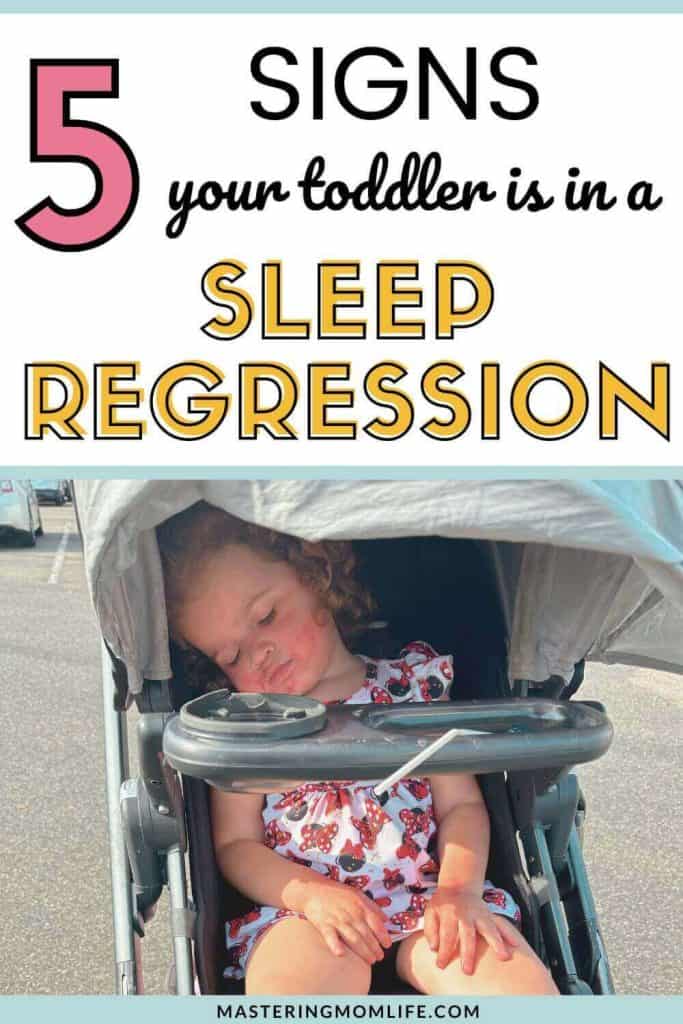 5 Signs of The 2 Year Old Sleep Regression
If your toddler now seems allergic to naps, it might be a sign that the 2 year sleep regression has descended. This includes your toddler fighting naps, crying when you leave the room or continuously crying during naps, and napping much later than usual (probably from exhaustion).
Remember, a singular "sleep regression sign" does not necessarily mean your child is experiencing a sleep regression. But multiple signs at once can be a good indicator.
1. Nap Resistance- (Short Naps or Nap refusals)
Nap resistance refers to any type of short nap, nap refusals, multiple wakings during a nap, etc.
Nap resistance could be due to your child not being "tired enough" to sleep.
During this age, wake windows stretch and the number of naps decreases. If your child is going through a phase where a nap is being dropped, then this can affect how your child sleep during their normal naptime as well as nighttime sleep.
Nap refusals can also be due to overtiredness. This is when your child has missed their preferred naptime and they are now overtired.
The best way to combat knowing when your child is under-tired or overtired is to watch for their tired cues. Every child is different and there is no "one way" to know the perfect time to put your child to sleep every day.
The trick is to know your child's sleep cues- the signals they give you when they are getting tired.
2. Trouble Settling at Bedtime
Another 2 year old sleep regression sign is when your toddler is suddenly having trouble settling at bedtime. This includes:
Prolonging bedtime,
Crying when it's time for sleep,
Tossing and turning after lights out,
Increase in separation anxiety
More energetic than usual during the bedtime routine
As your child grows, there will be slight adjustments to your child's bedtime routine to accommodate their new needs according to their growth and development.
Adjusting your bedtime routine can be a key element to helping your child settle at bedtime during this temporary sleep regression.
Even after the sleep regression passes and your child's sleep has progressed, keeping the adjusted bedtime routine can help aid your child's new sleep patterns.
Download the free Toddler Bedtime Routine to help your little one wind down and prep for bedtime by establishing a healthy, consistent routine. I've been using this exact bedtime routine for years and it WORKS!
Fill out the form below to receive an instant download
3. Night Wakings
The next classic 2 year old sleep regression sign is when your child has night wakings. This can include any increase in night wakings than what your child normally does.
For example, if your toddler normally sleeps 8-10 hours without a noticeable night waking and starts to wake in the middle of the night, this can be a sleep regression/progression sign.
Another example is if your toddler normally wakes 1-2 times at night within an 8-10 hour stretch and starts to wake 3-4 times, that could be a sleep regression sign.
It is normal for a toddler to wake up at night if they need something. Such as needing to use the bathroom, too hot/cold, or an element of their room has changed (like if you closed their door and they noticed it).
There is no "perfect age" that your child should be "sleeping through the night". By the age of 2, toddlers do have the capability to sleep an 8-10 hour stretch. If they do not and you are concerned, always feel free to talk to your pediatrician or sleep consultant for help.
4. Fussier than Usual During the Day
Another sign of a sleep regression is if your child is suddenly fussier than normal during the day, or even at night.
When you aren't sleeping well, you're bound to get overwhelmed, cranky and grouchy. This is true for little ones too!
Your toddler may be showing increased irritability due to lack of sleep.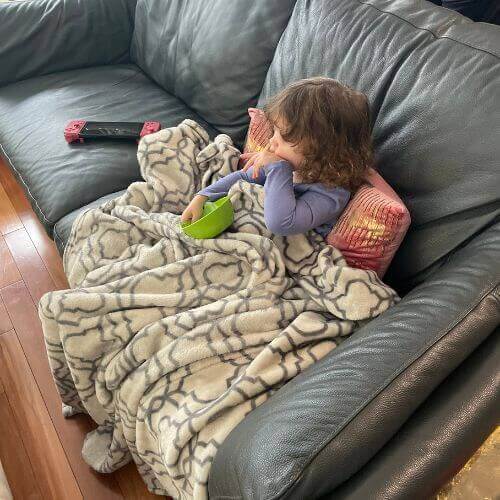 5. Separation Anxiety
Also known as- Crying when You Leave or Clingy
If your little one suddenly feels like Velcro to your hip, this could be an increase in separation anxiety.
Separation anxiety can be a sign of a sleep regression / sleep progression. As your little one grows and continues to learn new things, they can cling to the "known"- the things they find comforting.
And as a parent, YOU are the most comforting thing in your child's life.
Their senses latch on to your scent, touch, voice, and even taste (hello breastfeeding mamas!). When they are uneasy, unrested, and tired, they will want to grab a hold of you even more.
FAQ- Frequently Asked Questions about 2 Year Old Sleep Regression
Here are some answers to the most asked questions during the 2 year old sleep regression.
What Causes the Regression? Why Does it Happen?
The magic of toddler life is easy to see as you watch your child grow every day. The "terrific twos" is such a beautiful time of experiencing your baby grow right before your eyes. But this period of increased growth can also lead to an increase in sleep disruptions.
You can read all about the different sleep interruption culprits and learn more about sleep regression signs here.
When Does the Sleep Regression Begin?
This sleep regression can take place anywhere within your baby's second year of life. From exactly 24 months or it can begin anywhere past 30 months. No 2 babies are the same!
It's important to note that not ALL babies experience this sleep regression. Different children experience different regression/progression effects.
Remember, this sleep regression is brought on due to natural growth progressions. So as your baby continues to grow and develop during this 2 year old age, it can affect their nighttime sleep.
When does it end?
There is no specific amount of time that a sleep regression can last. Sometimes is 1-2 weeks, other times it can be 3-4 weeks. Remember, the sleep regression is sparked because of developmental growth. As your child is experiencing this growth, sleep will always fluctuate.
That's why it is imperitive to have a consitent daily routine that your toddler can find comfort in through all of their changes.
How Long Does the Sleep Regression Last?
This question is a bit of a double-edged sword.
On one hand, if your child hasn't entered the 2 year sleep regression then you probably want it to be as far away as possible. On the other hand, if you're in the sleep regression, then you definitely want it to end as soon as possible.
To be honest, there is no "start time and end time" to a sleep regression or sleep progression.
Does it happen to every child?
Honestly, I do not remember the 2 year old sleep regression at all with my first child. She went through a couple of sleep hiccups here and there when she turned 2, but nothing that adjusting her bedtime routine and moving her bedtime back didn't fix.
But my second child DID experince a 2 year old sleep regression for over a month.
So, my honest answer would be no, the sleep regression does not affect every child the same. You might notice it in one child but maybe not in the next child.
There is no textbook answer that can tell you "Do ABC and your child will sleep perfectly again".
That's why it's so hard to get through!
Because every child is different and every situation is different. There are also different environmental factors and developmental factors that contribute to sleep progression as well.
2 Year Old Sleep Regression Signs Recap:
Every sleep regression / sleep progression can be a difficult season in parenthood. But the key to maneuvering through those hard seasons is to be educated, informed, and trust your instincts.
Here are some sleep regression signs:
Nap resistance
Short Naps / Nap Refusals
Trouble settling at bedtime
Increased Night wakings
Fussier than usual
Clingy / Separation Anxiety
Sleepless nights can cause a toll on your mental health as parents. Remember to take one day at a time. Every season with your child is just that- a season, that will change in the near future.
You are not alone- you got this mama!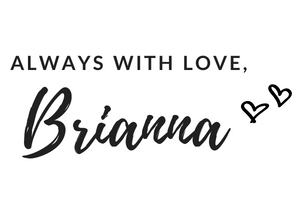 Read these related posts!
10 Simple Solutions for the 2 Year Old Sleep Regression
2 Year Old Sleep Regression Causes
Toddler Bedtime Routine For Easy Nights and Long Sleep