Inside: Struggling with nap boycotts and sleepless nights? Find out step by step 2 year old sleep regression solutions including all your questions answered.
I just got into a smooth groove with my 2 year old…and then it happened…
We hit the 2 year sleep regression. (Cue the doom music)
Here's the good news, it doesn't last forever!
If your once wonderful little sleeper has quickly flipped upside down, I'll show you all the tips and tricks to help you not only survive the 2 year sleep regression but get through it as quickly as possible while meeting your baby's needs.
Find out why this sleep regression happens, and what possible culprits could be causing the regression for your child, and learn 7 easy 2 year old sleep regression solutions to help you help your little one sleep again.
Sleep regression solutions include:
Track baby's sleep patterns and moods (use the free template below to help!)
Reassess your Child's Sleep Schedule and Sleep Timing
Examine and Fine Tune Sleep Routines
Filling your Child's "Tired Cup"
Offer Choices and Set Boundaries
Set a course to slowly move back to original sleep patterns
Build on your child's existing sleep foundation
Recruit help
Offer your Child Positivity and Comfort
Let's jump in.
No time to read this now? Save it to your favorite Pinterest board for later!
What is the 2 year old Sleep Regression?
Ever had so much on your mind that you just tossed and turned all night?
Your once tiny baby is now entering toddlerhood and with toddlerhood comes a whole lot of independence, growth, and milestone development. Your little one's brain is growing at such a rapid rate and they are constantly soaking in tons of new information.
As your toddler is now learning new things, this rapid development can lead to a disruption of sleep.
They are "tossing and turning" but can't regulate their own emotions and sleep patterns just yet so they need your help. Which leads to interrupted sleep, nap resistance, and night wakings.
Sleep Regression Vs. Sleep Progression
You will often hear a sleep regression called a "sleep progression". Since your toddler's rapid growth and development are affecting your child's sleep, it can be called a sleep progression- an advancement in your child's sleep that regresses from where it once was before it progresses again.
I believe many sleep specialists call this time a "sleep progression" because it removes the negative stigma from what you and your child are experiencing…
Sleepless nights. Long days. Napless days. Early wakings. Night wakings.
Feel free to call this 2 year old sleep disruption anything that you like! But the 2 year old sleep regression and sleep progression are usually referring to the same thing.
Signs your Toddler Might be in the 2 Year Old Sleep Regression
If your little one is over 24 months and is starting to show some of these signs, then it's time to shift sleep needs and tackle the 2 year sleep regression.
Some sleep regression signs include sudden changes in:
Struggling to nap during the day
Trouble settling at bedtime
Enter the stalling tactics
Night wakings
Find out here- 2 year old sleep regression signs to better help your toddler get better sleep!
How Long Does the Sleep Regression Last?
To be every parent's demise, there is no "start time and end time" to a sleep regression or sleep progression. 🙁
Each child is different, develops at different rates, and deals with sleep change differently. The best way forward is to focus on how to handle the sleep regression vs. when will it end.
When does it begin?
The 2 year old sleep regression can happen as early as 24 months. Or it can begin at 2.5 years old or as late as right when your toddler is about to turn 3. I know this answer isn't really helpful, but it can happen anytime that your child is 2.
When does it end?
There is no specific amount of time that a sleep regression can last. Some times is 1-2 weeks, other times it can be 3-4 weeks. Remember, the sleep regression is sparked because of developmetal growth. As your child is experinging this growth, sleep can always be
Does it happen to every child?
No, the sleep regression does not affect every child the same. There is no textbook answer that can tell you "Do ABC and your child will sleep perfectly again".
That's why it's so hard to get through!
My first child didn't experience this sleep regression when she was 2 other than a few sleep hiccups here and there. My second child went through 2 year old sleep regression at 27 months.
What Causes the Regression? Why Does it Happen?
The magic of toddler life is easy to see as you watch your child grow every day. But this period of increased growth can also lead to an increase in sleep disruptions.
Here are some different sleep interruption culprits:
Sleep Needs Have Shifted: As your baby grows, their wake time increases and the number of nap decreases
Milestone Development: Developmental growth is the basis of the sleep regression but it's important to try to pinpoint the different milestones your child is undergoing, such as

Increased talking and vocabulary
Learning new motor functions such as bike riding, tumbling
Changes in Sleep Environment: Has anything in your child's sleep environment changed recently? Sleep environment changes can include:

A switch from a crib to a toddler bed
Moving rooms
Your baby moving from your room to their own room
Adding a sibling to the room
Big Changes in the Home: A big change at home can add to all of the things your child is already naturally experiencing, including:

Moving
Starting daycare
A sibling starting school and not being with them all day anymore
A change in a childcare provider
Growing Independence: Your little one is experiencing the world around them like they never have before. They are seeing things differently, constantly learning new things, and becoming more aware of their personality and will
Separation Anxiety: Added to their rapidly growing mind, they are becoming more aware of your presence like never before. Knowing where you are and where you aren't.
Possible Teething: It is totally possible that your toddler may be also teething with their second molars that can come in between 25-33 months old.
Find out all of the possible culprits to 2 year old sleep regression here so you can pinpoint which ones apply to your family and help your child sleep better!
10 Simple 2 Year Old Sleep Regression Solutions
The number one piece of advice I can offer to parents during any sleep regression is to track your child's moods, behaviors, and actions.
Do you see any patterns? Are there patterns at certain times of the day?
Knowing this information can empower you to get through this regression with confidence- and informed. Remember, YOU know your child best. You know their quirks. You know their needs better than anyone else.
How do you track toddler sleep patterns?
Download my You Got This Mama Organizer for all things routines and tacker! Included in the You Got This Mama Organizer is a:
toddler habit tracker,
Daily toddler journal/tracker that gives you a place to write their activities, moods, and even meals all day,
a potty training chart
a baby & toddler side-by-side tracker to help you manage both kids at the same time
milestone charts to track your child's milestones
The Organizer also includes 40+ other organizational trackers, routines, and schedules that you can use for every member of your family.
Using an organizer such as this and being aware of your child's habits and patterns can help you to easily notice when something is "off". Such as teething, sleep regressions, or illness.
2 Year Old Sleep Regression Solutions
Okay, let's jump into 10 simple 2 year old sleep regression solutions…
1. Reassess your Child's Sleep Schedule and Sleep Timing
The first step to getting through a sleep regression is to assess your child's daily sleep schedule. What time do they go to bed? Is it showing to be too early or too late? What time do they nap? Are showing tired cues before nap?
Answering these questions can help you assess your child's current sleep needs. As your child gets older, their ability to be awake grows, making wake windows stretch and lengthen, therefore reducing naps.
Extending Wake Windows
If your child is fighting naps then try extending their wake window (the amount of time they are awake before needing sleep). For example, if your toddler was napping at 12:30 but now is fighting their nap, it might be time to push the nap back a half hour. Try naptime at 1:00 pm for a few days and assess once again.
Offering a Later Bedtime
If your child doesn't nap at the "usual time" they normally do and ends up falling asleep an hour or 2 later, then bedtime should be pushed back to accommodate for the length of wake time your child will have before bed.
If your child naps late and then goes to bed early, they might not be tired enough for nighttime sleep. This can lead to trouble setting and fighting bedtime.
Offering a slightly later bedtime can prevent bedtime struggles. You can shift your whole bedtime routine 15-20 minutes later (depending on when your child woke up from their nap based on their normal wake window). Be sure to follow your child's tired cues and signs that they are tired. Let those cues guide you through uncharted territory.
Offering Earlier Bedtime
If your toddler does not nap at all one day, that's okay- it happens! Instead of waiting until normal bedtime to start your bedtime routine, push it forward 45 min-1 hour (depending on how long they have been awake).
You want to follow your child's tired cues because your toddler can easily become overtired and it may become difficult to wind down.
After reassessing your child's sleep schedule and now understanding their sleep needs, you will know what to do. Not because someone else told you, but because you are following YOUR baby's needs and communication cues.
2. Examine and Fine Tune Sleep Routines
Sleep routines are the life raft in the murky water of baby sleep. Why? Because you cannot control IF your child sleeps or how LONG they sleep. But you can control how you help your baby prepare for sleep.
And the best way to help your baby prepare for sleep is to use a nap routine before nap time and a bedtime routine before nighttime sleep.
As your child gets older, the routines will shift but its purpose is to signal to your child that it's time for sleep. In the middle of a developmental sleep regression, these routines can really help your child feel safe and secure.
Since your child is already experiencing a disruption of sleep, you can add different elements to your sleep routine to offer them extra comfort as they prepare for sleep.
During my daughters 2 year old sleep regression, I started rocking her a bit longer in the rocking chair while reading a book that she would choose. Before the regression, we would sit on my eldest daughter's bed and read a book altogether. But during this sleep regression season, she needed the extra comfort and 1 on 1 attention and care from us.
Maybe your child needs you a bit more before they go to sleep, and that's ok!
The goals is to examine your existing nap and bedtime routines to make sure your routines are aligned with what your child needs.
---
Related Reading:
---
3. Filling your Child's "Tired Cup"
In between your child's sleep, the time they are awakw is often refeered to as a wake window or wake times. As your child approaches todderhood, their wakw windows lengthen and they are awakw for longer streteches of time.
Every wake window has a "tired cup". This cup fills up as your child does activites–causing them to becoe a little more tired as time passes. As they become more tired, they show tired cues and that's how youll know when its' time to offer your child sleep.
In theory, the more illed your tired cup is, the better going to sleep and staying asleep will be. Of oucrse this is different for every child but the goal is to offer your child a robust awake time to enhance sleep.
The best way to fill your child's tired cup is to offer them different kinds of activities every day.
Here are some simple activities I do every day with my toddler.
4. Offer Choices and Set Boundaries
The best thing you can do to foster your child's new-found independence is to offer them choices. This nurture's their growing independence within a limit, so they feel they are exercising their independence without letting them completely have full control over every situation that arises every day.
Trust me, you don't want your toddler throwing themselves on the floor in the middle of Target because you said no to the cereal with the marshmallows. (Speaking from experience here!)
Instead, you offer 2 choices that you know they can have- and it keeps the authority with the parent while giving your child independence. Allowing them to exercise their independence will allow them to feel like they are useful and even contribute to your decisions as a family.
But with growing independence comes boundaries. If you let your child run anywhere anytime they want, whats to stop them from running in the parking lot while walking back to the car?
Boundaries are in place to keep your child safe.
Just as we teach our babies not to touch fire because they can get burned, we must use that principle to teach our children that there are boundaries.
Which boundaries you want to draw are completely up to you and your family!
But if you are struggling with a strong-willed toddler that often leads to multiple tantrums a day, check out my Positive Discipline Guide.
It's a complete step-by-step guide to setting boundaries for your little one using positive parenting methods. My goal is to help you set those necessary boundaries without yelling and tantrums 🙂
5. Set a course to slowly move back to original sleep patterns
The number one question I receive is: "Will my baby go back to their normal good sleep habits?"
In short- yes!
If you've been working on your child's sleep foundation since they were a baby- don't worry, it's about to come to your rescue.
All of your baby's sleep habits will begin to reemerge- from sleeping long stretches at night with minimal to no waking and solid, consistent naps.
Come to your baby's aid through this sleep regression and help him/her through their developmental milestones with as much positive reinforcement and support as possible. As you journey through the sleep regression you will see that your toddler sleep may start to improve. Maybe not by leaps and bounds, but even just crying 5 minutes less is a major win!
As you see your child's sleep repression patterns starting to subside a bit, it's time to begin gently shifting back into your child's normal sleep habits. Such as, attempting to put your toddler down to bed at their normal time before the sleep regression began.
As their parent, only YOU know what their "normal" sleep habits were. So try not to follow someone elses sleep schedule- follow YOUR baby's cues.
At this age, your baby should still be napping once a day for at least 1.5-2.5 hours. So if your baby is not napping at all during this sleep regression, it's time to start offering that nap again as normal and see how your baby responds.
6. Building on your Child's Sleep Foundation
Remember, your baby's sleep foundation is still there- it's only temporarily buried under a regression. Now it's time to start digging to reach it again. Such as beginning an age-appropriate bedtime and bedtime routine and age-appropriate nap time and nap routine.
Some aspects of your child's sleep may permanently change after the 2 year sleep regression, such as sleeping with a new lovey or a blanket that brings them security. (Don't worry, these aren't "sleep props"– your child is old enough to know what brings them comfort at night just as an adult loves to sleep with their favorite fluffy, cozy blanket)
These things don't have to change. Don't feel the need to try to revert back to every single little detail from before the sleep regression. Some new sleep habits will be added to your baby's sleep foundation- and that's good!
Dealing with a sleep regression is all about trial and error based on your baby's needs.
As your child continues to grow and development, some aspects of their sleep needs increase, decrease, shift and change. It's all part of the process 🙂
7. Keep the crib
Don't be afraid to make those sleep changes in the future but for now, to get through this regression, its' best if you keep your little as secure as possible. Even if that means keeping the crib for a bit longer. This also gives you a chance to undergo this change when your child is developmentally ready for it. And helps you keep your sanity by only tackling one sleep disruptance at a time!
It's okay if this isn't the right time.
Every time I attempted a sleep change for my kids I had to almost always backtrack to get them acclimated to the new environment. So doing this during the 2 year sleep regression is like throwing salt on a wound (lol).
8. Recruit Help
There is no easy way to get through a sleep regression- except for just getting through it. The days are long, the nights are endless and it seems like you're captive to a stop in time.
It's okay if you feel completely overwhelmed. In fact, it's totally normal!
If you have a network of family and friends, now is the time to raise your hand and ask for help. Even if it's just to entertain your toddler while you get a second to regroup. If possible, tag team nights with your spouse or partner of help. This really saved my sanity!
Also adding another caregiver to your routine will help your baby know that more people are there to support them and comfort them.
9. Be Consistent and Offer Tons of Positive Reinforcement
10. Have a plan of response for stalling
When your toddler is not ready for bed, you might quickly see stalling tactions coming into action.
Stalling such as:
I need to go potty
I'm thirsty
Can I have a snack?
I'm too hot
I'm too cold
and on it goes…
Some of these are very valid! If your little one is potty training them ofcourse whent hey say they need to go to the bathroom, you're going to take them. And if you nee your toddler uncomfortable, your going to want to cater those those needs.
As you totally should!
But what happens when your little one is just stalling?
The best thing to do is to prepare for stalling is the include those common requests into your bedtime and naptime routines.
Yes, those tantrums will begin to peek out…
But the easiest way to avoid and manage those tantrums is to know the culprits and prevent them
There Isn't a Wrong Way
You know your child better than anyone else. There is nothing that anyone on social media, the internet, and even a doctor can tell you that you may not know about your child. As their parent, you are connected with them in such a special way. This translates into you knowing your child's needs. You may not know *exactly* what your child needs all the time, but you can sense when something is just off.
Trust your instincts, mama.
Someone told you that the cry-it-out method will help get your child back on track but you just can't bear it? That's ok!
If you know your toddler cries for a minute at night to adjust when you walk away, and you leave them, that's okay!
You do what works for you and your baby. You will get through this 2 year sleep regression by trusting your instincts, staying connected to your toddler, and following their cues to offer them what they need.
My Toddler Sleep Regression story
One of the first clues that I noticed when we were entering the 2 year sleep regression was when I saw my baby's mood change during naptime routine and the way she fought naps. After consistently knowing how she normally reacts during nap routine, when she began to fight it, I knew something was going on. And it's all because I was used to monitor her daily patterns!
A major addition to this sleep regression was potty training. As soon as we started our potty training journey and she actually started to learn to go on the potty throughout the day- our sleep was impacted.
It started with skipped naps and struggling to fall asleep at bedtime. Then it turned into late naps and crying 30 minutes after being put down for bed.
What I Did
I offered her a nap as she was tired. Even if it was later in the day, I pushed bedtime later. If she cried after I left her room at bedtime, I would wait for a few minutes and then go back in to reassure her. I know she cries sometimes just to let her emotions out, so I wasn't following any "cry it out" procedure.
After going into her room a few times, she would then settle. Which would mean she's falling asleep later and waking up the next morning later. Our whole daily schedule was just off! But that's okay, I followed her lead and comforted her along the way.
1.5 weeks of following her cues and meeting her needs, she began to show signs that she was tired at her normal naptime (pre-sleep regression). I started to gently adjust her naps again to reflect more normalcy, giving her 4/5 hours of wake time between morning and nap and between nap and bedtime.
She started showing great signs of sleep improvement! We were successful at the end of the sleep regression and I was overjoyed. It meant that not only had we tackled the battle of sleepless nights but my toddler had gone through her growth development and was adjusting to her new little mind and all that she is learning.
There were a few nights here and there when she would whimper for a few minutes, but it seemed like she was dreaming so didn't want to go in and disturb her and wake her up.
That's why it's so important to know your baby's sleep needs and cries 🙂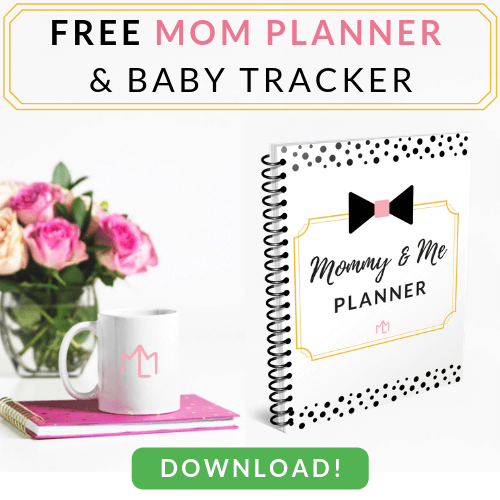 2 Year Old Sleep Regression Solutions Recap
Your once wonderful sleeper will return to you- don't worry! Remember, follow your baby's cues- especially his/her tired cues. Your baby is experiencing such a great growth that they don't know how to react. You are their support and comfort. Yes, it is HARD.
Be sure to care for your mental and physical health as well!
Here is a quick recap of 10 Simple 2 year old sleep regression solutions:
Reassess your Child's Sleep Schedule and Sleep Timing
Examine and Fine Tune Sleep Routines
Filling your Child's "Tired Cup"
Offer choices and set boundaries
Slowly move back to original sleep patterns
Build on your child's sleep foundation
Keep the crib
Recruit help
Be consistent with positive reinforcement
Have a plan of action for stall tactics
One day your toddler will look at you with sparkling eyes and you'll no longer see them as your tiny baby, but as a resilient toddler filled with great passion, emotion, and strength.
You got this mama!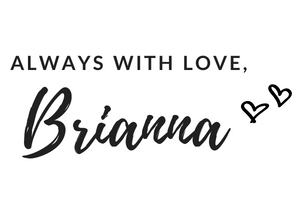 Related Reading for Easy Toddler Tips!
2 Year Old Sleep Regression Causes
2 Year Old Sleep Regression Signs
Simple & Awesome Daily Toddler Schedule
How to Easily Handle the Terrible Twos