Inside: Is your diaper bag ready for summer? Find out the 9 summer diaper bag essentials so you can pack the perfect bag and enjoy a lovely summer day!
Ever blindly reach into the diaper bag, fumbling around trying to find the sunblock– only to remember you didn't pack it??
You're standing in the scorching sun and your heart immediately drops…
You resent yourself because you forgot to pack something so important!
The weather this time of year can be so unpredictable. One day it's downpouring cats and dogs and the next it's sweltering so hot you can fry an egg on the car.
To be ready for summertime means your diaper bags need to be stocked with the perfect necessities! So, your summer diaper bag may have a few extra essentials.
Packing these 9 summer diaper bag essentials will ensure you and your baby are ready every day for a fun, summertime adventure!
With these summer diaper bag essentials, you will always be prepared!
9 Summer Diaper Bag Essentials
This post contains affiliate links. Any purchases you make through these links, I will receive a small commission at no extra cost to you! Mastering Mom life is a participant in the Amazon Services LLC Associates Program. As an Amazon Associate I earn from qualifying purchases. Please view Mastering Mom Life's Terms, Disclosure & Disclaimer Policy and Privacy Policy. I wholeheartedly believe in all of the products I recommend and use them all! 
1. Sun Block
You'll definitely want to make sure you always have sunblock with you. It's the first summer diaper bag essential. The sun can be extremely dangerous to babies!
The best way to protect your little one from the sun is to be generous with sunscreen. I always try to carry a tube a sunblock with me as well as a little rub on stick version. Even if your baby has a hat on, you may want to put some sunblock on your baby's button nose or on the top of their ears.
Those little overlooked places tend to burn the fastest!
2. Bathing Suit
I know some moms who don't always have a bathing suit on hand but I learned my lesson the hard way.
One day, as I drove home from the grocery store, Baby L saw the sprinklers in a park and went ballistic. She kept begging me to take her to the "wa-wa". (Her trying to say water in the cutest way possible 🙂 )
So I let her run through the water with her cute jean shorts and new lace tank top!
After that, I always make sure I have a bathing suit on hand- even if I leave one in the car. You won't die without it, but since it's summer—it's probably best to be safe than sorry.
Remember: Hot days = Water Play
Photo by Robert Boston on Unsplash
3. Swimmy Diaper
On the same topic, if you are going to pack a bathing suit and your baby is still in diapers, you're going to want to pack a swimmy diaper too.
I usually buy one pack and keep a couple of extra diapers in the car and one in my diaper bag. It's always better to not need it than to need it and not have it!
Here are the waterproof diapers that I keep in the car. They come in different sizes and fit perfectly!
4. Extra clothes & Plastic bag
Having extra clothes is always a necessity! You never know when your baby is going to have an accident and you don't want your little one to be stuck in dirty clothes…or be stuck naked.
Having an extra change of clothes is a great summer diaper bag essential. If your baby is like mine and loves running through water with their clothes on, then you'll have an extra set of clothes.
But it's also best if you pack a Ziplock bag or any plastic bag too. Now you have a place to put the wet or dirty clothes and it doesn't dirty anything else in your bag.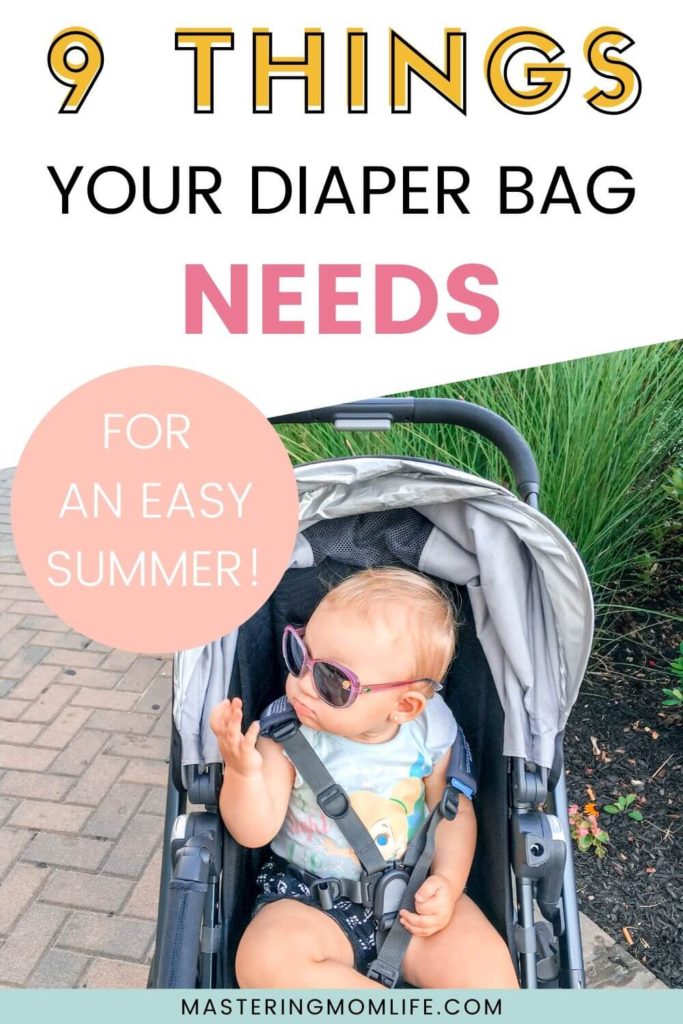 Parent Tip: I usually put the clean extra set of clothes in the Ziplock bag at the bottom of my diaper bag. Then I use the clothes when needed and the put the dirty clothes in the Ziplock bag.
It's brilliant and organizational!
BONUS: Don't forget to download the free Summer Diaper Bag Checklist so you can be sure to pack these essentials every day! CLICK HERE to get it now!
5. Water Resistant Sun Hat
The summer sun is relentless. The easiest way to protect your baby's eyes from the sun is to put a hat on him. A sun hat with a wide rim is best!
You can even find a water-resistant sunhat that your baby can wear in the water. 3 benefits in 1 hat!
6. Insect Repellant
Another Summer diaper bag essential is insect repellant. Especially if you live in an area with a lot of biting bugs!
If you're also planning on being outside around dusk or in the evening, you'll want to have insect repellant on hand.
I found out my daughter is allergic to mosquito bites and I didn't even think about having insect repellant in my diaper bag. Now it's an absolute essential.
As a bonus, you can also pack this anti-itch Benadryl stick. If your baby gets a bug bite, just rub it on the bite and your baby will feel much better. No more itching. That way, you can continue having a fun day without a cranky baby!
This is my favorite baby bug repellant. It's organic and doesn't have any chemicals or harmful ingredients!
7. Mini first aid kit
A mini first aid kit is a year-round diaper bag essential for me, but even more so in the summer. Since the weather is warm, your baby has fewer clothes on and their skin is more exposed. Which means and fall can result in a scrape or scratch.
You don't have to carry around a full 50-piece, clunky first aid kit, but it's wise to have a couple of band-aids and some Neosporin on hand.
---
Check out this post too!
---
8. Water
The heat in the summer can feel like you are wrapping yourself like a thick, scorching blanket. In some locations, the humidity alone can make you want to sprint to the nearest pool.
Babies can get dehydrated very quickly and can suffer from heat exhaustion. To prevent these very serious conditions, always carry around some water.
If your baby is not old enough to drink water, keep her hydrated with milk. (Always ask your doctor before giving your baby water for the first time.)
Bring your baby's favorite sippy cup or bottle and have a bottle of water on hand. Make sure your little one is drinking every hour, depending on how hot it is.
Here are some awesome on-the-go sippy cups that I've used!
9. Snacks for energy
Don't forget your baby's favorite snacks to keep them energized. You'll want to make sure your child is eating normally while they are playing throughout the day.
These are Baby L's favorite snacks on-the-go snacks:
Never forget your Summer Diaper Bag Essentials!
Be sure to download the FREE Summer Diaper Bag Checklist so you can always be prepared and have these essentials with you. Keep it on your phone as a reminder or print it out and check it off every time you pack your bag!
So there you have it! Here are the 9 summer diaper bag essentials to help you always be prepared for your family's adventures:
Sunblock
Bathing suit
Swimmy diaper
Extra clothes and a plastic bag
Water-resistant hat
Insect repellent
Mini first aid kit
Water
Snacks
Now, when you are in the heat of the moment and rummaging through your bag grasping for sunblock, you can confidently pull it out of the pocket and give yourself a pat on the back for remembering to pack it 🙂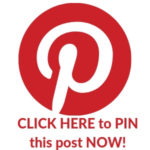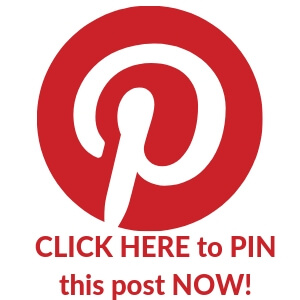 Are there any other essentials you have in your summer diaper bag? Leave some tips in the comments below!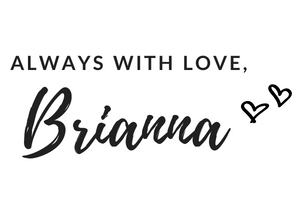 Wait! Do you love free printables??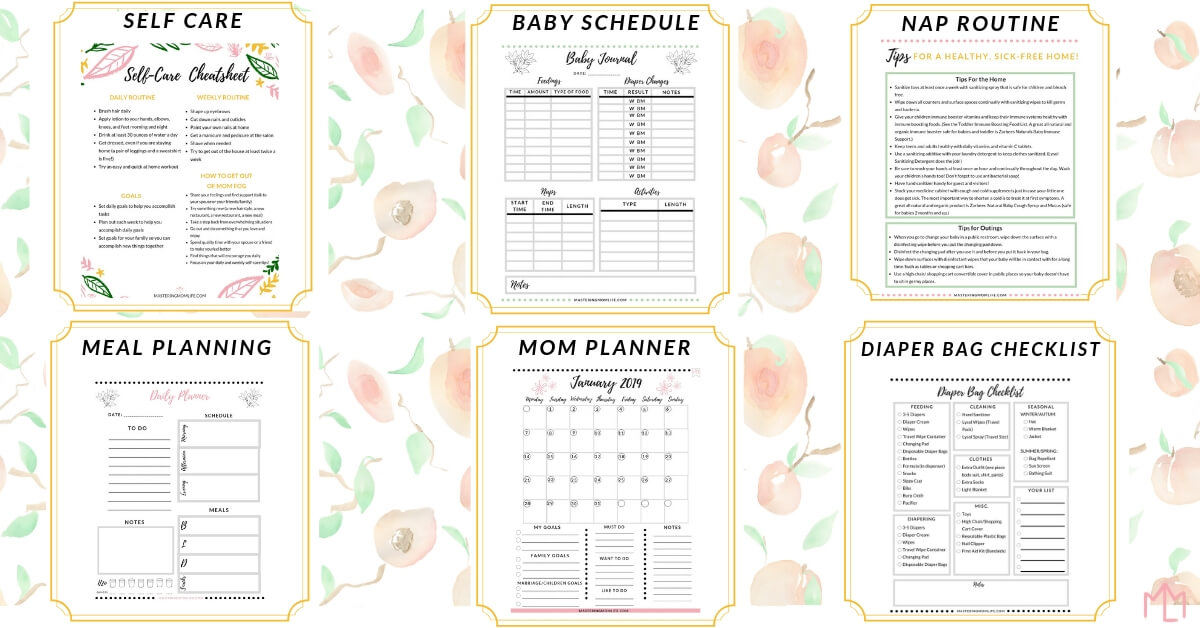 Become part of the Mastering Mom Life Insider tribe and get instant, exclusive access to my Mom Treasury filled with FREE printables + worksheets to make mom life easier!
You might like this post too!