Want to master your baby's schedule and routines?
Get the free Baby schedule collection!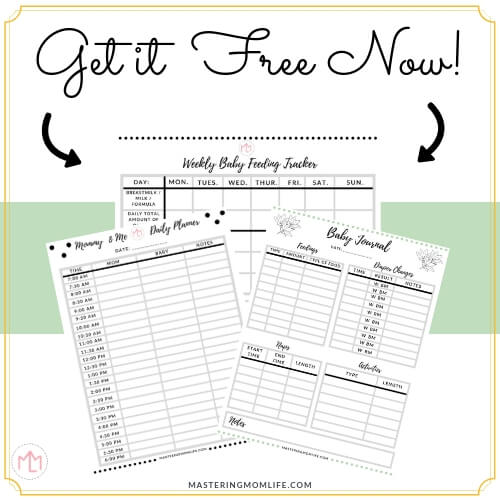 The collection includes 3 free printable downloads to help you track your baby's schedule, your baby's feeding, and your baby's naps.
#1: The Baby Journal
Designed to help you:
Track your baby's feedings (how often and how much they eat at a time)
Track naps (how long they sleep eat nap and how often)
Track diaper changes (when each diaper was changed and what it contained)
Track activities (playtimes, independent plays, etc.)
#2: Create Your Own Schedule
Gives you the flexibility to input what your baby does and when without much restrictions. The Create Your Own Schedule only has 3 sections- Time, Activity, and Notes.
#3: Weekly Tracker Printable
Designed to help you:
Track your baby's daily food/milk intake on a weekly basis
Track and plan what solids your baby will be eating
Accurately document how much your baby actually ate of that food.