Inside: Wondering what your baby will *actually* need? Find out the 10 best newborn baby essentials to make the first 3 months easy so you can stress less and just enjoy the cuddles!
I stepped out the car with my newborn baby in my arms and stood in front of my door.
"Can I actually care for this sweet, little baby all on my own??"
Nothing can quite prepare you for caring for a newborn but with the right essentials, you'll feel like you got it all under control!
Without the proper newborn baby essentials, it can feel like climbing Mount Everest without any climbing gear- impossible.
I'll share with you the best newborn baby essentials to help you feel confident that you're caring for your baby in the best and easiest way possible.
…while staying on budget!
Being a parent is expensive. (Super understatement…) It's important not to waste your precious money on items you don't need so you can just focus on the essentials that are actually worth it.
Here is a list of newborn baby essentials you will actually need and use on a daily basis for the first 3 months to make your mom life easier.
What are Newborn Baby Essentials?
Newborn essentials are all of the items that your newborn is going to need to use every day. These items are going to be the things you use day in and day out to care for your baby in the best way possible.
…And also make your mom life easier!
As an Amazon Associate I earn from qualifying purchases. Please view Mastering Mom Life's Terms, Disclosure & Disclaimer Policy and Privacy Policy. I wholeheartedly believe in all of the products I recommend and use them all!
Don't have time to read this now? That's ok, Save it to your favorite Pinterest Board for later!
Where to Buy Newborn Essentials?
Finding newborn essentials these days is really easy. From your local Dollar Tree to Walmart or Target, you can find baby items almost anywhere.
But baby items can be really expensive. The little costs really add up and before you know it, the 10 items in your cart ring up to $200. Not fun.
The key to finding newborn baby essentials is to *know where to look*.
In this post, next to each newborn baby essential, I'll link to where you can find that item for cheap.
An Amazon Prime account also really comes in handy for baby essentials. They have an Amazon Family Program where you subscribe monthly for the items and it gets automatically shipped directly to you every month for 5-10% off the regular price.
Those savings really add up!
And it saves you a trip to the store so you don't have to take your little one out on those last-minute errands when you run out of an essential.
When to Buy Baby Essentials?
Before your baby arrives, you'll want to add most of the newborn baby essentials to your baby registry. Even if it's your second, third, or tenth child- I truly believe in baby registries because every mom should receive all of the extra help they can get!
For my first child, I created a registry at Target, Buy Buy Baby, and Amazon.
I was pregnant with my second child during the "stay at home order" in 2020 and since most people were quarantined and stores shut down, I only created an Join Amazon Family 30-Day Free Trial" target="_blank" rel="noreferrer noopener nofollow">Amazon Family Program– it comes right to my door.
Talk about stress-free!
The Best Newborn Baby Essentials You Need for the First 3 Months
Those first months at home with your baby can seem really overwhelming. Between feedings, naps, a million burp cloths, different cries, and sleep deprivation- things can go from sane to chaotic reaallyyy fast.
But having these essentials on hand can help you care for your baby in the easiest way possible so you can stress less and just enjoy on the cuddles.
What Essentials Does a Newborn Need?
1. A Way to Feed
The most important newborn baby essential you are going to need is a way to feed your baby. Whether you are breastfeeding or formula feeding, you need to have all of the necessities for feeding your baby through whatever decision you choose.
In the past I have breastfed, pumped, bottle-fed, and formula-fed so I can speak from experience on most of the feeding options!
Here's a quick list of essentials for each way of baby feeding—
Breastfeeding:
Breastfeeding basket with a water bottle, charger, snacks, etc.
Pumping:
Breast pump
Extra pump parts
Bottles
Bottle Feeding:
---
---
2. Diapers
The next newborn baby essential you'll need for the first 3 months (and far, far beyond…) is diapers.
This is probably an obvious baby necessity but I learned the hard way that it's important to have different size diapers on hand.
Don't be afraid to try different kinds of diapers because each diaper is designed a bit differently.
For example, I love the absorption of Pampers Swaddlers but I love the tabs and elasticity of Huggies.
Put a couple of different diapers on your registry to try! Add size newborn to size 3 just so you can ensure you'll have enough diapers to get you through the first few months.
Here are some other diaper changing essentials you'll need:
3. Baby Clothes
The next newborn essential you'll need is clothes for your baby.
You don't need a huge wardrobe for your new little one. Although baby clothes are sooo irresistible and cute 😊
Especially if you're on a budget, you only need these baby clothes essentials:
10-15 short sleeve body suits
8-10 long sleep and footed body suits
5-8 pants
10-12 pairs of socks
15-20 burp cloths and bibs
The quantity of each clothing item varies because you'll have a couple of spit up accidents per day (and let's not forget poop explosions!) so you'll need more of the same item on hand.
If you have a washer/dryer, you can even have less clothing items and commit to doing a load every day.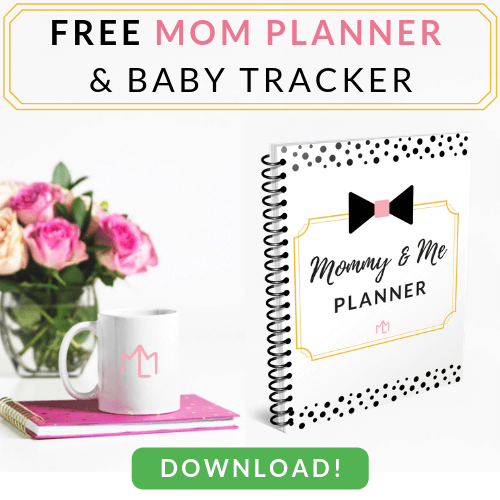 4. Diaper cream
I know a lot of parents who don't use diaper cream on a daily basis but in my personal experience, it's been a lifesaver.
I've used the same diaper cream on each of my babies every day and they NEVER had diaper rash, irritation, or rashes!
I totally attest this to the Baby CeraVe Ointment.
You can even put this ointment on your baby's body if they have a little scratch or a minor rash (always consult with your pediatrician).
5. Swaddle
The next newborn baby essential for the first 3 months is a swaddle. My first daughter loved her swaddle. My second had to get a bit adjusted to it before we can use it consistently but once she got used to it, it was like magic.
I truly believe the swaddle can be the different between a bad night and a good night sleep. Of course, your baby won't be sleeping through the night for the first few months, but laying a solid sleep foundation is crucial in those first 3 months of their little life.
Using a swaddle can really help set that sleep foundation.
My daughters would wake themselves up from a deep sleep when they flail their arms and the swaddle completely solved this little issue. By week 8, each of my little ones was sleeping 7-8 hours a night!
You can read my step by step easy and flexible newborn routine that I used here
Here are a couple of different swaddles I have used:
6. Bassinet/Crib
Your little one is also going to need a place to sleep, either in a full size crib or a bassinet. The location is totally up to you!
With my first, we set her in her own room in a crib the first night we came home from the hospital.
With my second, we didn't have an extra bedroom so we purchased a bassinet and placed her in our room behind a partition for the first few months.
As long as your little one is in a safe, sleep approved bed designed for babies, you're good. If you are co-sleeping, the make bassinets that attach to your bed which is great for those late-night breastfeeding sessions.
I personally always placed my babies in their own sleep bed/space but talk to your pediatrician about what's best for your family.
Some of my other favorite baby sleep essentials that helped set a solid sleep foundation are:
Swaddle
Cool temperature
Blackout curtains
7. A way to bathe
You won't be bathing your baby in a submerged bath until their little umbilical cord falls off, but after those 10-15 days, you are usually free to give your little one a bath.
Which is one of my favorite things to do!
You'll need a safe way to bathe your baby. There are a ton of options, from small and space-saving all the way to luxury baby baths.
If you don't have a bath tub, you can even use special foldable sink tubs.
The most important thing is to have a save way to bathe your baby!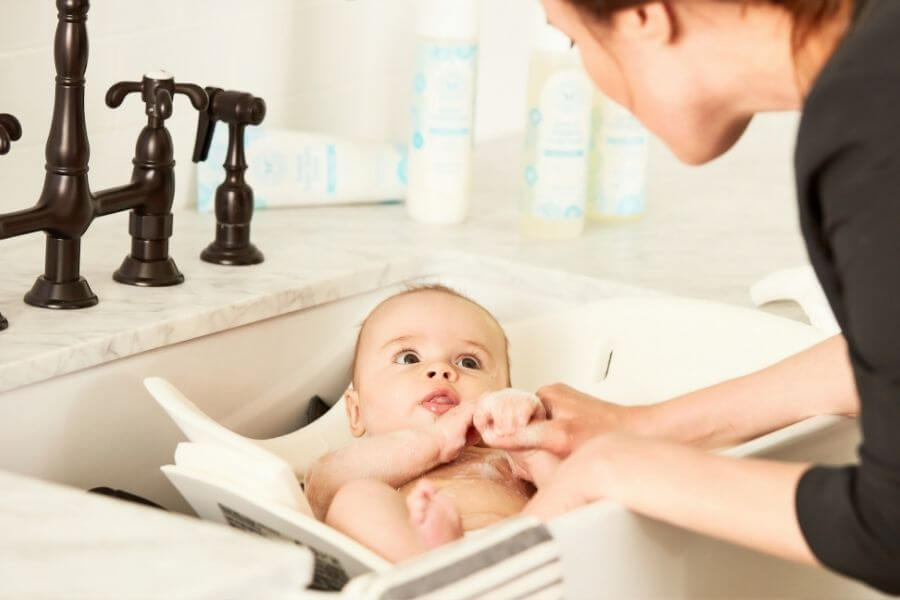 8. Car seat
The final newborn baby essential you'll need for the first 3 months is an infant car seat. Most hospitals won't even let you discharge your baby from the hospital unless you show them your car seat.
There are a TON of different car seat options but you want to make sure the car seat is approved for infants, especially the first few months.
A lot of car seats come in a convertible format, so they can be for infants, babies, and then even toddlers.
---
Related Reading:
---
Tips for Newborn Baby Essentials on a Budget
Here are some simple ways to save money on newborn baby essentials:
Use a bag you already have as a diaper bag
Diaper bags are so cool. Some even have built-in changing pads. But you don't really *need* a diaper bag. And some diaper bags can be really expensive.
All you need is an open tote bag with pockets or a book bag with pockets and a baby changing kit.
Then all you have to do is throw the baby changing kit in your bag along with an extra change of clothes, burp cloths, and a pacifier- then you're good to go!
Try store brand diapers
Diapers can be really expensive as well. Visit your favorite local stores and try their store brand diapers. Most diapers are made of the same materials and even the same manufacturers, they just have different names!
Keep an eye on any rashes or skin sensitivities you begin to notice on your baby. If you notice anything that would be irritating your baby's bum, change diapers.
Don't buy a special diaper disposal can
If you want to save money, don't spend any money on expensive diaper trash cans. Especially the ones that cost extra for special diaper trash bags.
Yes, baby diapers are smelly and you don't want that odor lingering in your home all day long. Here's what you can do:
Purchase a small diaper pail ( I got mine for $1 at Dollar Tree)
Place the dirty diaper in the bag, tie it up & throw in the diaper pail.
After your next diaper change, open the bag and add the dirty diaper to it
Add up to 4 diapers to that same disposal bag
Empty the diaper pail every night and you're all set!
So a disposal bag that cost you 10 cents just kept your home smelling fresh and poopy free all day 😊
Invest in convertible items
If you're looking to save money long term, look into buying baby essentials that can grow with your baby. Most baby items are "convertible" and all you need is a couple of extra parts to make them suitable for different stages of your baby's life.
So instead of buying an infant car seat, a regular car seat, and a toddler booster seat, purchase a convertible car seat that has all 3. It'll save you three times the money as well!
The same goes for convertible cribs and strollers too.
Download a FREE Newborn Essentials Checklist
Baby shopping can really make your head spin! Download this Free Newborn Essentials Checklist as an easy way to keep track of everything you need and everything you already have so you don't forget anything in this article.
The checklist also includes an empty checklist template where you can create your own list!
Download the free newborn baby essentials checklist now
Well there you have it!
I hope this list of newborn baby essentials will help you make the first 3 months at home with your baby as easy as possible….and sanity-saving 😊
With these newborn baby essentials, you'll feel confident that you're caring for your baby in the best and easiest way possible!
You got this, mama! ❤️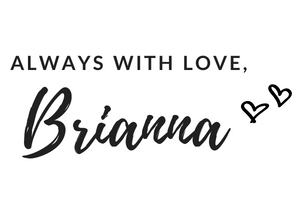 Read these other posts to help you care for your newborn easily!
Easy Newborn Routine to Accomplish Full Feedings & Healthy Sleep
9 Best Tips to Make Motherhood Easy with a Newborn