Inside: Looking for fun, educational baby and toddler toys? Find out my favorite 15 guilt-free baby toys to keep your little one loving to learn!
Christmas usually equals more toys…and more toys usually lead to more mess, more storage, and less space.
But it doesn't have to!
I used to be very anti-toy because I didn't want another toy I had to put away during clean up. But then I shifted my focus from "we need fewer toys" to "we need better toys".
Now, I actually love toy shopping because I know my daughter is going to continue to learn while playing!
The key to surviving the Christmas toy avalanche is to focus on toys that are educational and toys to enhance your child's growth and development.
Of course, I like to spoil Baby L with some toys that are purely for fun but you don't have to sacrifice pleasure for learning because most toys these days are both!
That's why this year I've put together the ultimate list of fun educational baby and toddler toys that any little kiddie will love.
To add even more convenience, all of these toys can be found on Amazon during their holiday sale so you're saving money and saving time because you don't even have to leave your house to purchase them. A win-win!
Let's dive into the ultimate fun and educational baby and toddler gift guide!
Ultimate List of Educational Baby & Toddler Toys
In this post, I'll be sharing my favorite toys for kids ages 6 months to 5 years old. If you have little ones in that age range, this will be sure to read 🙂
If you don't have time to read it now, you can pin this post to your favorite Pinterest board to come back to later!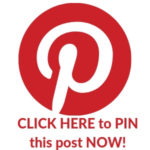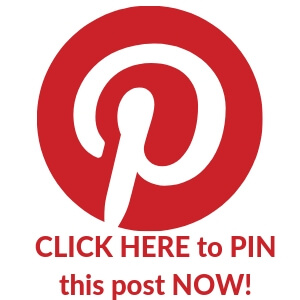 This post contains affiliate links. As an Amazon Associate, I earn from qualifying purchases. Please view Mastering Mom Life's Terms, Disclosure & Disclaimer Policy and Privacy Policy. I wholeheartedly believe in all of the products I recommend and use them all! 
Pro Tip: To take advantage of these deals, be sure to become a Prime Member so you can get free 2-day shipping.
For babies 6 months to 24 months
I was able to see this amazing toy in action and I immediately fell in love with it. My nephew received the Pound and Tap Bench for his first birthday and as soon as he opened it up, he was occupied for hours. Even my daughter who is 2 and a half had a blast playing with it!
This toy is great for teaching your baby hand-eye coordination, fine motor skills development, and musicality because your little one has to place the ball in the hole and then pound it down so it falls on the xylophone underneath the hole. Therefore, making music!
A perfect, old fashioned 3 in 1 toy.
I love toys that can keep your kiddo busy for more than 15 minutes at a time! Most "toy clutter" comes from the fact that you need more toys to keep your baby entertained. But with toys like the Baby Einstein Activity Station, it's like having 20 toys in 1!
The Activity Station is a table than can turn to a tabletop station, so your baby can sit on the floor and play or pull himself up to stand. It helps your little one transition during their most important milestones.
I really like this particular activity station because it has multiple aspects to keep your baby engaged and developing skills. From gears to lights to melodies, your baby's creativity will also be sparked.
As a parent, as soon as I hear 80 Lego pieces, I'm plagued with the vision of me stepping on lego bricks all day long. But not these legos! These Lego bricks are designed with little ones (and parents) in mind.
DUPLO Lego First Bricks are large enough where they cannot fit into a child's mouth (hello safety!) but small enough to fit into a store away bin or bag. I love these DUPLO Legos because they encourage imagination and creativity while building motor skills.
My daughter now owns 3 different sets that she's been playing with for years. These Legos were actually her first toy where she learned how to stack colors!
"Baby Shark..Doo..Doo..Doo..Doo"
The infamous song that every parent knows!
This toy is sure to be a sensation this Christmas and I'm certain it's on a lot of wish lists. It fuses the popular song with color and shape sorting to make an exciting toy that will keep your little one busy for a while!
It builds gross motor and sensory skills while keeping your baby entertained…so you can finally get some dishes done *wink wink*
For little ones 2 to 4 years old
A lot of Christmas toys are just that, toys. But one of the best gifts you can give your child is the gift of exploration of the outdoors. That's why I'm always careful to get my daughter something for Christmas that she can play with outside as well.
Toys are great, but you'll never forget the moment your baby started peddling on their tricycle for the first time 🙂
This is the Toy Of The Year Award 2019 Winner for a reason!
The Laugh & Learn Smart Learning Home is a 360 degrees learning sensation with an interactive hub, crawl-through door, and enough gadgets and gizmos to keep your toddler learning for hours.
It comes with 3 stages of learning, so the toy can grow with your child. I really love this feature because most toys feel like a waste of money once your child outgrows it. But this toy is almost like an educational investment. It also comes in 4 different languages to promote language growth and development as well as sings over 200 different songs.
My daughter absolutely loves her Smart Learning Home!

This pet playset is the best to boost your child's imagination! It comes with 24 pieces, including a plush cat and dog and a tote to carry the medical supplies. Good Housekeeping Institute recognized this toy as helping kids develop empathy while they play.
I found that when my daughter plays with doctor playsets, she tends to have a better understanding when she visits the doctor's office and doesn't freak out as bad as she used to. I'm able to teach her about bandages and stethoscopes and it becomes a new game for us!
For kiddies 4 to 5 years old
This is the ultimate STEM toddler toy! Built to engage your toddler in science, technology, engineering, arts, and math, the K'Nex encourages developmental growth and discovery. The pieces are large enough to encourage imagination and creativity without difficulty.
Do you have a little one fascinated by travel and geography? This Puzzle Globe is perfect to help your toddler engage in fine motor skills while learning about the world. It's a 14 piece set that includes a spinning, interactive globe, and 6 continent pieces.
Other Must Share Favorites
I love educational toys, but sometimes I like to spoil Baby L with a toy just because it's her favorite character. Here are some toys that are on Amazon's "Top Toy List" that is sure to be a must-have on the playground this year.
In case you were looking for the most popular toys this year, here's my compiled list of favorites!
Ages 18 months to 5 years
This ice palace is a baby show stopper! As soon as the holiday toy flyers started coming in the mail the first thing my daughter did was flip the pages to find this Frozen castle. She started jumping up and down shouting "Let it go! Let it go!"
Creative play meets loving animals– Paw Patrol is always a kid favorite! This toy is one of Amazon's top toys of 2019 so if it's on your kiddo's wish list, be sure to order it before the rush 😉
Get Your Free Christmas Digital Planning Spreadsheet!
Do you want to take the stress out of Christmas planning and gift shopping?? I do!
Download the FREE Christmas Digital Planning Spreadsheet to help you keep track of your Christmas list, budget, gifts, store sales, and so much more. Stay on budget, save time, and save your sanity by downloading this spreadsheet where you can access it on any device!
Download the spreadsheet now!
I hope these toy ideas will help you build a fun, learning toy collection for your little one. Remember, you don't have to sacrifice learning for fun because most toys do both!
With these toys, you'll be saying goodbye to the avalanche of pointless Christmas toys and hello to a new year of fun learning!
Happy toy shopping!