Inside: Looking for some fun Thanksgiving traditions? These traditions are super fun and will add something special to your wonderful family time!
Stuffing your face with turkey and cranberry sauce has never looked so good! And just when you thought it couldn't get any better, throw in some fun family traditions and you got yourself one amazing holiday.
I like to think of traditions like the glitter glue in our family- something that is not super necessary but adds great reinforcement and a little something extra to the family.
If you are looking for some awesome new easy Thanksgiving traditions that your family will love, look no further than here!
Thanksgiving traditions that are easy to do, super fun and ones everyone can participate in will add something special to your wonderful family time that you can look forward to every year!
I love traditions because it's something that can easily be passed down from generation to generation.
Here are a couple of fun and easy Thanksgiving traditions your family is sure to love!
4 Awesome FamilyThanksgiving Traditions
1. Pot Luck
A really great Thanksgiving tradition is to have your Thanksgiving dinner be a potluck.
This means that instead of one family member making most of the meal, everyone who is attending Thanksgiving dinner has to bring an aspect of the meal. So maybe mom makes the turkey, your brother makes the sides, and you make the desserts.
Not only is this a great way to get everyone involved but it also really helps the main host because it doesn't put so much pressure on them to make a full meal for a bunch of people.
It's also really fun to see what everyone brings! I like to assign different people in my family to make things that they specialize in so we get to tastes everyone's specialty foods! It's super fun!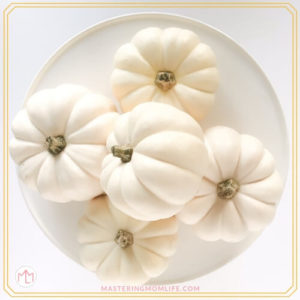 2. Having someone say grace
My family is religious so before we sit down for a family meal my dad always blesses the food and says grace. But a really cool Thanksgiving tradition is for a different person in your family you say grace over Thanksgiving dinner each year.
This makes everyone feel important and special and gives everyone something to look forward to each year!
3. What You're Thankful for
Another fun Thanksgiving tradition is to have everyone at Thanksgiving dinner say what they are thankful for and what the highlight of their year was. Sometimes we don't always say thank you to someone because it's usually implied with family.
But on Thanksgiving, we really capitalize on the day and immerse our day with gratitude. You'd be surprised by what everyone says and how encouraged it will make you feel!
It also teaches the little ones in the family about gratitude and how the family is always there for each other and the true meaning of Thanksgiving.
4. Kringles
One of my absolute favorite Thanksgiving traditions is the giving of Kringles! A kringle is a little gift that you get before Christmas and is usually Christmas themed.
One of my family Thanksgiving traditions is to exchange kringles after dinner on Thanksgiving night. It's our family's way of saying "hello Christmas!".
After we ate all of our food, had our seconds, and shared what we are thankful, it's time to welcome in the next wonderful holiday of Christmas.

Free Thanksgiving Prep Checklist!
Thanksgiving can get really stressful. There are a hundred things to do and a million things to keep track of.
To make menu planning as easy and stress-free as possible, you want to be sure to download the FREE Thanksgiving prep Checklist!
The Checklist is a FREE 3-page printable download that you can use to get ready for Thanksgiving. It includes an area to track what you want to get done each week leading up to Thanksgiving. So you can visually see what you need to get done and your progress!
I really wanted to help you make you plan your Thanksgiving menu in the easiest way possible so I created the Ultimate Thanksgiving  Planner! The Thanksgiving Planner includes 14 printables to help you complete each one of these 6 steps, gives a place to organize your menu and help you plan your meal from start to finish!
Grab your Thanksgiving Planner for a SUPER SPECIAL OFFER here!
And there you have it!
I hope I was able to help you easily prepare your Thanksgiving menu and keep the Thanksgiving "prep" as stress-free and organized as possible!
Now you can enjoy a whole day of traditions, stuffed faces, and stretchy pants with your family!
Happy Thanksgiving Planning!!
Have any other fun Thanksgiving traditions that you have?? Feel free to share them in the comments below!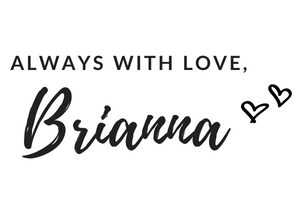 Want some amazing tips to help you make your Thanksgiving meal?? Check out my article "6 Steps to Easily Plan Your Thanksgiving Menu"!