Inside: Feeling overwhelmed as new parents? Find out how the conversation of expectations can help your marriage after you become parents!
It was 1:00 in the morning and I washing dishes grunting under my breath, barely able to keep my eyes open. I heard my husband snoring from the other side of the house and I was livid at him for not cleaning the bottles after he used them.
Why didn't he just clean the bottles so when I wake up in the middle of the night to feed our daughter I didn't have to wash them first??
Seems silly to be upset about but in the heat of the moment when you are sleep deprived and beyond exhausted– parenthood can make the tiniest situation feel like the size of an elephant!
Being a new parent is like entering a whole new world. Parenthood takes communication, patience, and forgiveness– and so does your marriage.
There are MANY things new parents need to talk about when they have a baby. All of them are absolutely important but there is one conversation that is essential to have with your spouse after having a new baby.
The conversation of expectations!
Having the conversation of expectations and talking about what you expect from each other will help you define your marriage and your new role as parents. Taking time to talk to your spouse about your expectations will save your sanity and even save your marriage during the dreaded "new parent" phase.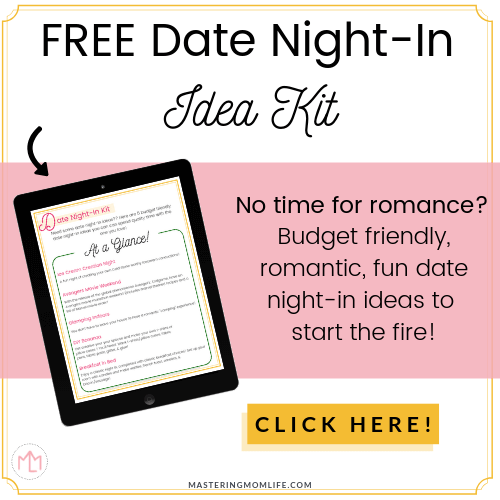 Why have a conversation of expectations?
It's so important to ask your husband what he expects from you and to convey to him what you expect from him. When you make your expectations clear, it's easier to pinpoint when things go wrong.
Sometimes we expect things from our spouse that weren't properly communicated and we end up upset because we expected them to read our minds.
I am very guilty of this. When I was up at midnight washing my daughter's bottles and angry at my husband for not cleaning them first, I was guilty of not properly communicating to my husband what I expected.
I expected him to clean the dirty bottles since he was the last one to feed our daughter and make sure to leave me with clean bottles for the midnight feeding. But he, of course, didn't know this because I never told him.
It seemed like common sense, but to him– it wasn't. And we got into a huge argument over it.
Later after we calmed down, we finally had a conversation about what our expectations were for each other. And to this day, my husband tells me that it was the best thing we've ever done.
The Ugly Truth
As new parents, you and your spouse are stepping into another role and with that role comes a lot of different responsibilities you're not used to.
Some of those parenting responsibilities will come naturally, and some you will have to work really hard at. There will be some things that you will ace as a mom but those same things your husband may fail at as a dad.
The truth is– parenthood is a minefield for your marriage.
Step on one bomb, and everything gets blown up. The important thing to do is to COMMUNICATE effectively.
Truth is...parenthood is a minefield for your marriage. Step on one bad spot and everything gets blown up. But effective communication is the key to shutting off those mines!
There were times as a new mom that no one had to tell me what to do, I just naturally did it. But this didn't happen as smoothly for my husband. He needed someone to tell him what to do or to teach him how to do something.
He needed the verbal communication to complete an action.
And because we were constantly talking about what we needed and expected from each other, I was able to help him when he fell short, and he was able to pick me up when I failed.
The conversation of expectations ultimately makes life so much easier!
How to have the conversation of expectations:
Set aside uninterrupted time to talk to your spouse. Maybe even unplug from your phone and turn off the TV.
Don't forget to have a discussion. It's easy to talk and not listen and it's also easy to listen and not talk. Make sure you and your husband have a clear time to speak and that you are actively listening.
After each time you state an expectation, have your spouse agree or disagree with your statement.
This is important because you can state an expectation but if it's not properly received then you can assume it will be forgotten. The point of having this conversation is to listen to each other and to communicate with each other.
Your conversation doesn't have to be long or formal. Just be yourselves and talk in a way that your spouse will understand what you are saying! You don't have to put too much pressure on yourself or him. Just leave the lines of communication open.

To agree or not agree…that is the question…
An example of how my husband and I do this is:
My husband will say: "It would be easier for me if you make a shopping list for when if I go to the store after work."
I'll say:  "Okay, I can do that. I'll text you the list when you get to the store or send it to you sometime today."
See! That was easy! It's just confirming/ agreeing to what he's saying. (As you can see, we've argued about grocery shopping and what we actually need from the store on several occasions. But this little system helps us understand what we expect from each other.)
An example where we don't agree to the stated expectation is:
I will say: "It would help me a lot if you can help me when you get home by cleaning the dishes after I cook."
He'll say: "I know you do a lot but I don't want to clean as soon as I get home, I rather spend time with my daughter who I haven't seen all day."
Then we'll have a conversation to work around this problem. Now, I don't automatically expect him to help me clean when he gets home because we talked about it and I got to hear his side. I know he doesn't NOT want to help me, he just wants to spend some time with Baby L.
It may sound silly, but being open about what you and your husband expect from each other can prevent SO. MANY. arguments.
Remember to Talk in love!
It's easy for this conversation to turn into an "I need you to do this and I want you to do that" kind of talk. But that's not what this is about.
Having the conversation of expectations is about loving each other enough to want to see both of you to succeed as new parents. The examples above are how we aim to have our conversations, asking each other to do things politely and in love.
Do we succeed all the time? Absolutely not! Sometimes these conversations lead to arguments but those are most likely the times that we forgot to stay calm and talk in love first.
Questions to help the conversation of expectations:
(Ask these from your point of view and then answer them as well so you are both answering the same question.)
What are your expectations for me now that I am a parent?
What are you feeling that you didn't feel before?
What do you think you will be good at?
What are you afraid of?
What do you think is my role in the house? Am I expected to cook and clean or will we do it together?
Do you expect me to go back to work? When?
Do you expect me to stay home with our baby?
Do you expect me to fully be responsible for feeding the baby?
What do you expect me to do when I get home from work?
Is there something you expect from me before I leave for work?
Where do you think I need to help more?
How Many Times?
The conversation of expectations is not just one conversation! This conversation is just to help you get the juices flowing and for you guys to agree that you will be more aware of communicating what you are feeling.
Every time you feel like you have an expectation for your husband make sure you tell him.
After countless times of my husband and I arguing over dumb things we finally realized that the reason why we're getting mad at each other is that we don't know what is expected of us. After we started to make it a priority to communicate more things got WAY better!
Even when I was so tired that I didn't want to have any serious conversations, my hubby already knew what I needed and what to do for me because I had already told him a month earlier.
My husband started to help me in ways that I wanted but I never expressed and I started encouraging him in ways that he needed. And we became better spouses and parents because of it.
Having the conversation of expectations may seem like a daunting or silly task but it changed my marriage when we became parents! People even asked us how we are doing so well after becoming new parents and we explain how we do this.
It's so important to communicate with each other about what you need and expect from each other. Communicating your expectations, wishes, and desires will help you define your role as parents in your marriage. After all, parenting involves a lot of teamwork!

Marriage Revival Challenge
There's nothing better than a marriage challenge to strengthen your relationship and help you better communicate!
I absolutely love marriage challenges and the ability it has to draw a couple closer. I actually created my own FREE marriage challenge that has helped my own marriage, as well as a lot of other marriages.
The challenge I created is called the Marriage Revival Challenge, focusing on helping you and your spouse connect on a deeper level. I created this marriage challenge not to give you all of the "answers" but to give you the tools you need to enhance and improve your marriage.
No matter what stage of marriage you are in- whether you have been married for 6 months, 5 years, or 15 years, the Marriage Revival Challenge can help rebuild your marriage or simply enhance it!
Join the Free Marriage Revival Challenge Now!
Sooo I challenge you to sit with your hubby and simply talk to him about what you guys expect from each other. It just may change your lives!
Had success at the conversation of expectations? Have any questions? Feel free to drop a comment below!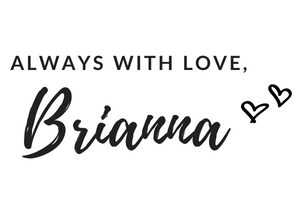 Wait! Do you love free printables??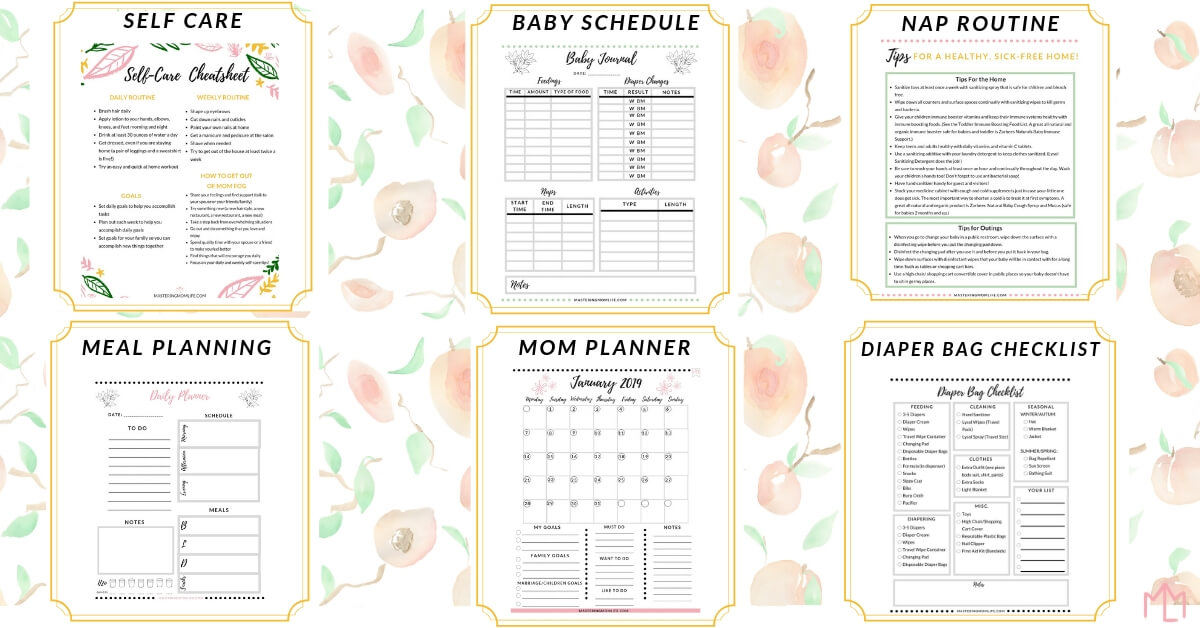 Become part of the Mastering Mom Life Insider tribe and get instant, FREE, private access to my resource library filled with printables + worksheets to make mom life easier!
Want some more tips on marriage? Check out "7 Ways to Keep Your Marriage Alive as New Parents" here!