Inside: Don't stress about your travels…learn how to easily travel alone with a toddler so you can stay sane!
My heart was pounding as I clicked the "Confirm Payment" button. Could I really travel alone with my toddler??
Going through security, holding all the bags, pushing the stroller and managing my wild toddler alone at an airport seemed like an impossible mission.
But it wasn't! It was actually so much easier than I expected thanks to all of the tips I used.
I'll show you all of the tried and true tips to help you travel with a toddler alone, all while saving your sanity!
These tips are not only really easy, but they will help you feel organized and in control, so you can spend less time stressing and more time focusing on your destination.
Before we get down to these epic travel tips, be sure to download the Toddler Travel Checklist so you can have everything you need when you are traveling alone with your toddler!

Let's get down to it!
13 Tips for Traveling Alone with Toddler
Traveling alone with my toddler was not on my to-do list. But my parents asked to take my daughter to Disney World and it seemed like an amazing opportunity that I couldn't pass up. We found out my husband couldn't get off work those days so I decided to fly her down there by myself.
We've traveled plenty as times as a family—and even that seemed like an endeavor. How could I possibly fly solo with my toddler??
Here are 13 awesome tips that I used…
This post contains affiliate links.  As an Amazon Associate I earn from qualifying purchases. Please view Mastering Mom Life's Terms, Disclosure & Disclaimer Policy and Privacy Policy. I wholeheartedly believe in all of the products I recommend and use them all! 
Click here to save this post for later!
1. Pack smart
The first tip to traveling alone with a toddler is to pack your bags SMART.
To pack smart:
Eliminate unnecessary bags
Pack light
By following these 2 simple steps, you can pack smarter and not harder!
Eliminate unnecessary bags
If you have a couple of smaller bags, such as a crossbody, pack it in a larger bag so it's one less thing to keep track of.
When I travel, I use a huge tote as my carry on (for under the seat) and then pack my laptop, purse, and essentials in there. It's everything in one place.
Another great tip to eliminate extra bags is to roll your clothes. This creates more space in your bags so you can pack more in them. You're efficiently using all space so you don't have to bring any more bags. If you're packing shoes, you can also fit socks and little knick-knacks in them!
Pack light
I know it's easy to overpack, especially when you're traveling with kids. You immediately think of the things you *may* need, so you tend to pack more than you should.
But the key to packing light is to ask yourself what are your essentials. And if you forget something, will your destination have it?
It's also good to know if your destination has a washer/dryer. This will eliminate the need to pack more outfits so you can rotate them!
Do the same with packing for your toddler. If your little one is potty training (or newly potty trained) you'll want to make sure you have enough clothes for accidents.
I usually pack light so I can make sure my daughter has everything she needs.
2. Use a checklist
Checklists absolutely save my sanity! When I'm about to travel I have a million things rolling around in my head so having a list of things to do and pack helps me ensure I'm not forgetting anything.
Have a running list of everything you need to get done and then make a list of everything you want to pack. As you begin to remember more things, add them to your list.
To save you time (and sanity!) I created a FREE Toddler Travel Checklist to help you make sure you have everything!
It also comes with a FREE Toddler Bag Checklist, so you have everything on hand while traveling.
I created a checklist from my personal travel list that I've used over 25 times and also a checklist template, so you can create your own list.
Don't worry about packing too much or too little or forgetting something. Download the checklists now!
3. Organize your toddler diaper bag
When you're running around the airport with a toddler on your arm and a suitcase in your hand the last thing you want is to be rummaging around your diaper bag for a wipe.
That's why the third tips to easily travel alone with your toddler is to organizer your toddler diaper bag before you leave.
You want to use each pocket of the bag for a category and then fill that pocket with those things. I usually organize my bag like this:
Pocket 1 Sanitizing: Travel Lysol wipes, unbleached wipes, hand sanitizer
Pocket 2 Snacks: Apple sauce pouches, fruit snacks, crackers, yogurt bites, etc.
Large Pocket Bathroom Essentials: Wipes, extra clothes, travel potty seat, underwear (or diapers), diaper cream, etc.
Pocket 3 First Aid: Band-Aids, Neosporin, Benadryl Gel, etc.
This helps me know where each item in the bag is!
BONUS: Don't forget to download my FREE Toddler Travel Checklist so you can rest easy knowing that your toddler has everything they need!
4. Use a stroller
If you're traveling somewhere that will require a lot of walking (like Disney world or an amusement park), you'll definitely want to bring a stroller. But having a stroller in the airport can also be a lifesaver.
Some airports are really big and there is a lot of walking and trams you have to take to get to your gate. Your toddler can easily become really tired and cranky.
Having a stroller prevents that meltdown!
If your little one doesn't always want to sit in a stroller, that's okay too! The stroller then becomes a cart for you to put your bags on and free up your hands. I've traveled alone with my toddler and the stroller was one of my best ideas.
You don't have to check your stroller when you arrive at the airport. When you get to your gate, go to the attendant and they will give you a gate check tag.
When you begin boarding, you'll leave the stroller at the plane door and the crew will place it under the plane. When you arrive at your destination, the stroller will be at the airplane door, right where you left it!
That way, you don't have to wait until the carousel to get your stroller.
PRO TIP: To prevent your stroller from getting damaged, bring a travel stroller bag. Just place your stroller in the bag before you leave it on the runway. That way, it won't get scuffed up or scratched!
5. Bring a car seat
Depending on how old your toddler is, you may want to bring a car seat. Car seats are not required for toddler travel (double-check your airline's policy before you fly!).
But it may be smart to bring one depending on your situation.
My daughter does well in her car seat. When she's in it, she knows not to try to get up. If she were sitting in a regular plane seat, she would want to run around the whole flight!
I purchased a lightweight travel car seat to use when we travel and it has been a godsend.
If you are also planning on renting a car or using a vehicle at your destination, then you'll need a car seat anyway. It saves money to bring your own rather than to rent one.
Since you already paid for your toddler's seat, the car seat flies just fine, at no extra cost.
If you're traveling to a destination where someone is picking you up and you already have a car seat, then you can skip the car seat altogether.
Do what works best for you!
This is a picture of how I carried the car seat, stroller, and suitcases by myself with a toddler. It wasn't bad at all!
6. Have travel documents on hand/in-app
The next tip for traveling with a toddler as easy as possible is to have all of your travel documents in a reachable location. Whether it be your pocket, your purse, your phone case, or a bookbag—place your ID and boarding pass somewhere that's easy to locate.
Most airlines have apps where you can access your boarding pass electronically. This reduces the number of things you need to carry!
7. Follow these steps to breeze through security
Going through airport security is a headache. Add a toddler to that picture and you have yourself one stressful situation.
But it doesn't have to be!
Because you already packed light and eliminates unnecessary bags, all you have to do is get them on the conveyor belt.
First, take off your shoes.
Then, place your larger bags on the table (removing any laptops and devices).
Next, you'll want to take off anything that can't go through the metal detector (phone, jacket, shoes, keys, wallet, etc.).
Lastly, place the diaper bag on the table, taking out any liquids and food that they need to check. You'll be able to bring things that you normally wouldn't because you have a toddler, such as milk.
Be sure to let the attendant know that it's a diaper bag.
8. Pack liquids in a sealable bag
While we're talking about security, be sure to pack all of your liquids in a Ziploc or resealable baggy. If they ask you to remove liquids, then all you have to do is take out that bag. And if something ever spills, it won't get on your clothes or spread through your bag!
It's a win-win!
9. Board early
Most airlines will give you priority boarding because you have a child. They will usually make a call for "parties traveling with strollers and car seats".
This gives you enough time to make it to your seat and drop off your stroller and gives them enough time to store your stroller. Be sure to take advantage of this boarding!
---
Related Post!
---
10. Place necessities in the seat pocket
When you finally board, it's GO-time. You'll want to place the bags overhead, secure the car seat (if you have one) and then sit your toddler down. Then place the smaller bags under the seat. But before you do that, take out essentials that you and your toddler will need during the first 30 minutes of your flight.
A bottle, sippy cup, snack, activity, phone, headphones—anything that you'll need for the ascension. Then place all those things in the seat pocket in front of you.
It removes the need for you to bend down to get something in your bag once the flight has begun.
Doing this has really saved my sanity!
11. Use a travel potty
If your toddler is potty trained, then using the airport bathrooms can be a concern of yours. Yes, there are toilet seat covers, but most toddlers don't fit on those huge adult size toilets.
The solution for both of these problems is a travel potty seat!
I purchased this super affordable travel potty seat on amazon and it's been a game-changer. It suctions to any size toilet and folds up into a little travel bag. I've been using it for almost 6 months and I never go anywhere without it!
You can transform any public toilet into a place where your child feels comfortable within seconds.
I never travel without it!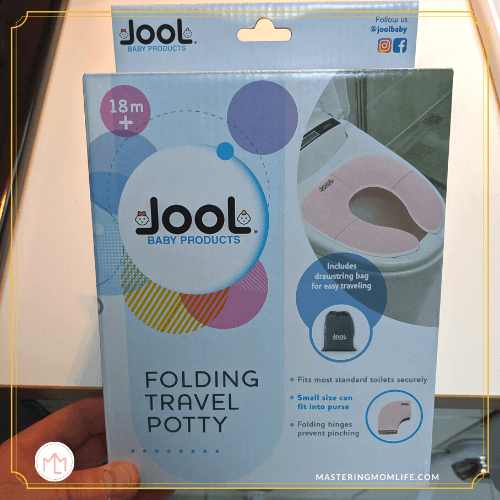 12. Use a harness
One of my worst fears in the world is my daughter running off at the airport and getting lost. Enter the harness—which can really be a lifesaver, especially if traveling alone with a toddler.
Using a harness can help you keep a rein on your wild toddler and prevent them from running off. In high traffic, busy public areas when your toddler refuses to sit in their stroller (let's face it, we've all been there…) having a harness will help you feel secure that your toddler is with you at all times.
We live in a crazy world. Safety precautions are necessary!
I've purchased 2 types of harnesses and switch them out from time to time. One is just basic and the other is a backpack type harness so your toddler won't mind wearing it.
My daughter doesn't mind them because they are fun looking and she feels like she's wearing something special.
13. Sit in a window seat
The last tip for traveling alone with a toddler (by airplane) is to book a window seat. A window seat not only gives you more space but it eliminates you being afraid that your toddler is going to bother the person next to them.
If you are traveling with a car seat, most airlines require you to have a window seat anyway.
The only downside to a window seat is having to ask the person next to you to move when you need to get up. But that's okay!
Anyone with an aisle seat is fully aware of what they're getting themselves into.
I rather have more space than be able to exit quickly.
I also book the window seat because it keeps my daughter from wanting to run up and down the plane aisle!
FREE TODDLER TRAVEL CHECKLISTS
Don't forget to download the free toddler travel checklists!
Download digital and printable versions of a Toddler Travel Checklist and a Toddler Bag Checklist so you never have to second guess if you packed everything!
The checklists come with a tried and true checklist that I've been using for yeaarrrsss to successfully pack my family for vacations.
(My parents call me the packing princess because I can pack so much in so little and never forget anything haha)
And now I'm sharing my awesome checklists with you!
It also comes with a checklist template so you can use it to fill in your own items. As a bonus, I even add my Adult Packing Checklist so you can pack with ease too.
Don't pass this up!
Get the FREE checklists now!
So there you have it!
Those are my 12 best tips for traveling alone with a toddler and keeping your sanity!
Here's a quick recap:
Pack smart
Use a checklist
Organize your toddler diaper bag
Use a stroller
Bring a car seat
Have travel documents on hand
Breeze through security with those tips
Pack liquids in a bag
Utilize the back pocket
Bring a potty seat
Use a harness
Sit in the window
Now when the "confirm payment" button pops up on your screen, your heart won't pound as much as mine did 🙂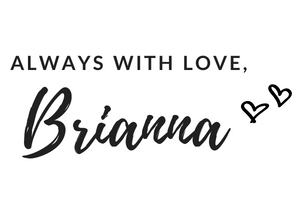 Wait! Do you love free printables??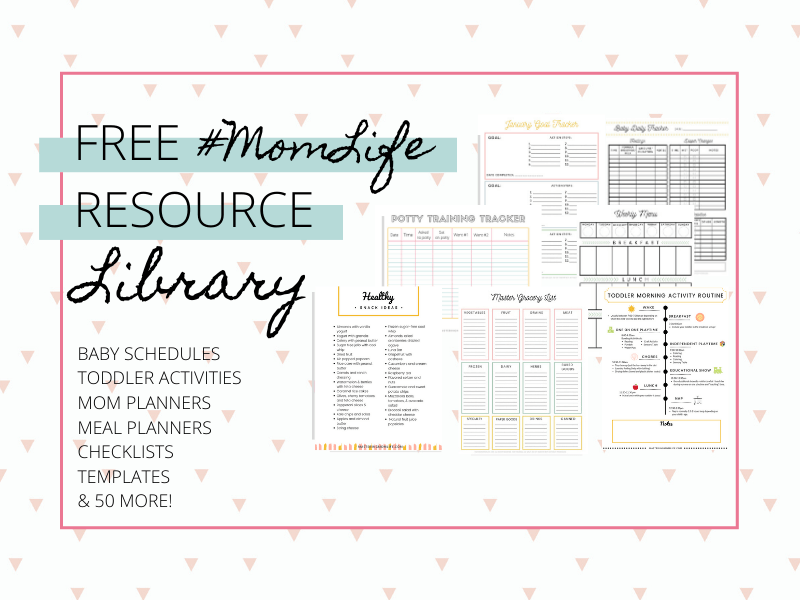 Become part of the Mastering Mom Life Insider tribe and get instant, exclusive access to my Mom Treasury filled with FREE printables + worksheets to make mom life easier!
Read more Family Travel Posts Here!