Inside: Learn 7 practical ways to build up, add passion and keep  your marriage alive after kids.
"First comes love, then comes marriage, then comes a baby in a carriage!"
Before we were parents we were husband and wife.
Now that we're parents sometimes we forget that we are also still a husband and a wife!
Having a baby changes everything, including your marriage..
But having a strong marriage that is alive will help you raise your baby! It's so important to keep your marriage alive as new parents.
It's important to remember to focus on your role as husband and wife in the midst of being parents and keep your marriage alive by continuing to grow together.
Your Marriage is the foundation for parenting
Some may disagree but I learned that I can't be a good mom without being a good wife first.  The same goes for my husband.
When we're functioning as our roles of husband and wife we seem to be so much better at parenting.
We have more grace, more patience, and more love that we can shower our baby with. Finding ways to keep your marriage alive can help you be a better parent!
As a bonus to keep your marriage alive after baby as new parents, be sure to download the FREE Date Night Love Coupons! They are printable downloads of ready to use love coupons as well as templates that you can write in your own 🙂
Free Date Night Love Coupons
Keep your marriage spicy with these free love coupons. Fill out the form below to get them sent straight to your inbox!
Here are 7 Ways to Help You Keep Your Marriage Alive After Baby:
No time to read this post now? That's okay! Save it to your favorite Pinterest board for later!
1- Go on Dates:
When I first thought of going on a date as a new parent a million things went through my head…
"I just had a baby! I can't leave her! Who will watch him? That money can go towards the baby!"
Trust me, I thought of it all.
But going on a date with your husband is worth it. Yes, there are going to be some details you will have to work out to make it happen. And it doesn't have to be every week- just make sure to schedule some sort of date every month or so.
I'm not talking about leaving your newborn the first week after he's born but just make a mental note to go out with your husband at some point after your baby is born.
Of course, wait until you have adapted to your new baby and have implemented some sort of feeding and nap schedule. A safe place to start is to try to plan to go on a date between 1-2 months after your baby is born.
You will know more or less your baby's schedule and how your baby is if you leave for a few hours.
The first time my husband and I went out was 6 weeks after my daughter was born. We were gone for no more than 2 and half hours but the time felt like forever.
I was blessed to have my mom help me when my daughter was born and since my mom was around enough she knew Baby L's schedule. I could trust my mom to take care of her while we went on our little date. So, I was able to leave Baby L with my mom for a couple of hours while my husband and I went out to eat.
If you don't want to spend a lot of money then just go for a walk or grab a cup of coffee. It doesn't have to be an expensive, long date- the goal is just to be out together and feel normal again!
2- Have Alone Time
Having alone time is different than going on a date.
Dates are somewhat monthly while alone time is daily or weekly (usually when things aren't super creayzy…)
You don't have to be on a date to have alone time! Alone time consists of spending time together alone at some point during the day. Maybe it's when the baby goes to sleep for the night or when he's taking a little nap or has playtime.
Alone time is simple: just a husband and wife being together.
Maybe it's watching an episode of a show or a movie that you've been waiting for (we have weekly Mandolarian sessions…).
Or maybe it's just having some ice cream in bed and just enjoying having time together.
Making an effort to spend time with your spouse is so important to keep the fire alive in your marriage. It's hard to not miss the intimacy you shared when it was just the two of you and having alone time helps keep your marriage alive and grounded.
The important thing is to be in the same room alone together but you're not ignoring each other. It's time just for you and your husband- whether to relax or maybe have a conversation you've been needing to have.
Alone time is different for everyone! Just make sure to have alone time daily or at least a couple of times a week. Talk about things you did that day or what you need to get done or just anything!
My husband and I always try to have alone time daily. Baby L & R has always been a good sleeper so after we put her down for the night we always have time together. Whether it's to talk or watch a show or do something around the house together.
Sometimes we can't spend the whole time the baby is sleeping with each other because we have to finish work or some task, but we always do alone time first.
Making an effort to spend time with your spouse is so important to keep the fire alive in your marriage. It's hard to not miss the intimacy you shared when it was just the two of you and having alone time helps keep your marriage alive and grounded.
3- Go Out Together with Baby
It's important to have date days but it's also important to go out as a family.
Going out as a family reassures your love as a family and bonds you together.
Because you are uplifting your marriage you are also uplifting your family.
Have your husband do the things that you do with your baby when you are home with her. Teach him what you do with your little one so he feels like he's involved. Maybe go out shopping or just stroll in the park. Take a Sunday to head to church or to grab a bite to eat. Anything goes as long as you're all together.
4- Kiss Each Other Good Morning and Good Night
Having date nights and alone time may require some work but this one requires little to no work.
It's pretty self-explanatory: kiss each other before you leave in the morning and before you go to sleep at night.
Of course, marriages need physical intimacy and that kiss twice a day can go a long way in showing your love for each other.
5- Do Something Together Weekly
Doing something together can be anything- working on the house, cooking dinner, doing the laundry, taking a walk, going to the store.
This is different than alone time because alone time can be short or long and can be doing nothing but doing something together is a designated activity.
This may just come naturally for some couples but for others, it's important to make a conscious effort to want to do something with their spouse.
6- Communicate
To me, communication is the biggest thing in a marriage. If you can't talk together then there are very few things you can actually do in a marriage.
It's so important to communicate with your husband or wife about as much as you possibly can. A lot of these tips to keep your marriage alive revolves around communicating: going on dates, spending alone time together, doing an activity together- all of these should be rooted in communication.
Of course, there are times when your activity involves not talking but communicating is different than just talking.
Communicating involves talking and listening- sending information and receiving information.
When your husband is talking be sure to truly listen and to look attentive. When you are talking to your husband be sure to talk in a way that he'll understand and make sure that he is listening to what you are truly saying and not just to your voice.
Communication is an art and the secret weapon to keep your marriage truly alive.
Check out another marriage post dedicated to communication and new parents here- "Number One Conversation to Have as New Parents"!
7- Take Advantage of Each Other's Strengths
News flash: we each have strengths and weaknesses.
Knowing what you're good at what your husband is good at will go a long way.
Sometimes there are things that I automatically take care of around the house that my husband is better at. There are things I am good at but my husband thinks he has to take care of because I am busy taking care of our baby.
Communication plays a big part in this but knowing what you're good at and what your husband is good at helps your marriage and house function efficiently.
This also helps takes the load of one spouse and it helps both of you carry the load together. If there is something that you are feeling overwhelmed with don't be afraid to tell your husband- chances are that he really cares about what you're going through and he wants to help.
Marriage Revival Challenge
There's nothing better than a marriage challenge to strengthen your relationship and help you better communicate!
I absolutely love marriage challenges and I actually created my own marriage challenge that has helped my marriage, along with a lot of other marriages! Not only did I create a really great marriage challenge and challenge program, but I also wanted to offer it for free!
The challenge I created is called the Marriage Revival Challenge, focusing on adding life to your marriage. I created this Marriage Challenge not to give you all of the "answers" but to give you the tools you need to enhance and improve your marriage.
No matter what stage of marriage you are in- whether you have been married for 6 months, 5 years, or 15 years, the Marriage Revival Challenge can help rebuild your marriage or simply enhance it!
Join the Free Marriage Revival Challenge Now!
It's not always easy to keep your marriage alive but man is it worth it! When you're operating as husband and wife being a mom and dad seems to come a little easier.
Knowing you and your husband are on the same page will help to be a mom and dad seem less stressful.
Focusing on your marriage in the midst of being new parents will benefit you in so many ways- and remember, it's easy to do!
Being a new parent may be a little overwhelming but knowing your husband has your back and you have your husband's back is a great foundation for growing a wonderful family!
Have any other tips that keep your marriage? Feel free to share them below in the comments!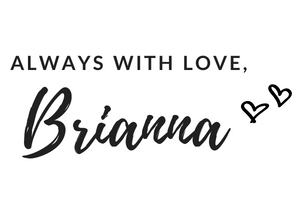 Related Reading about Marriage & Parenthood:
Wait! Do you love free printables??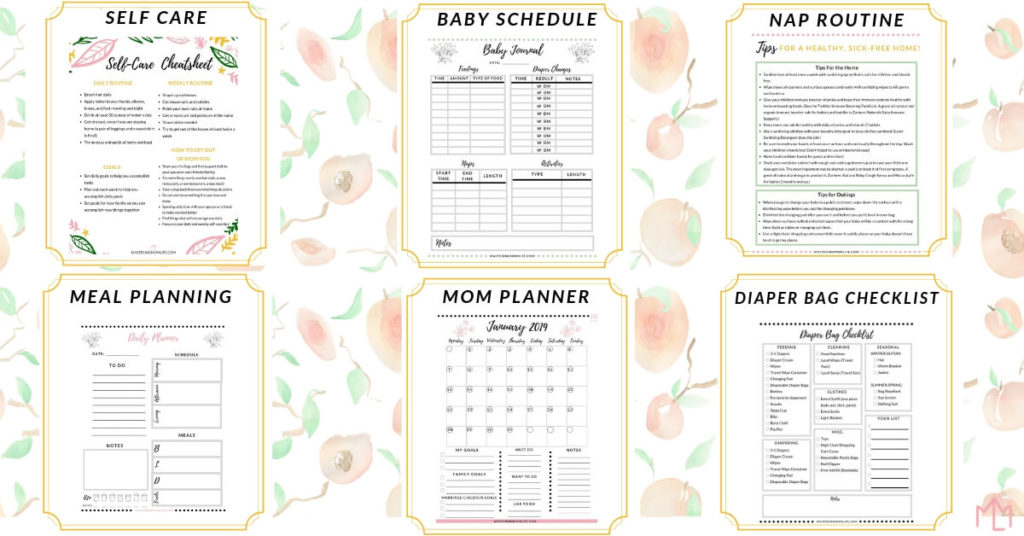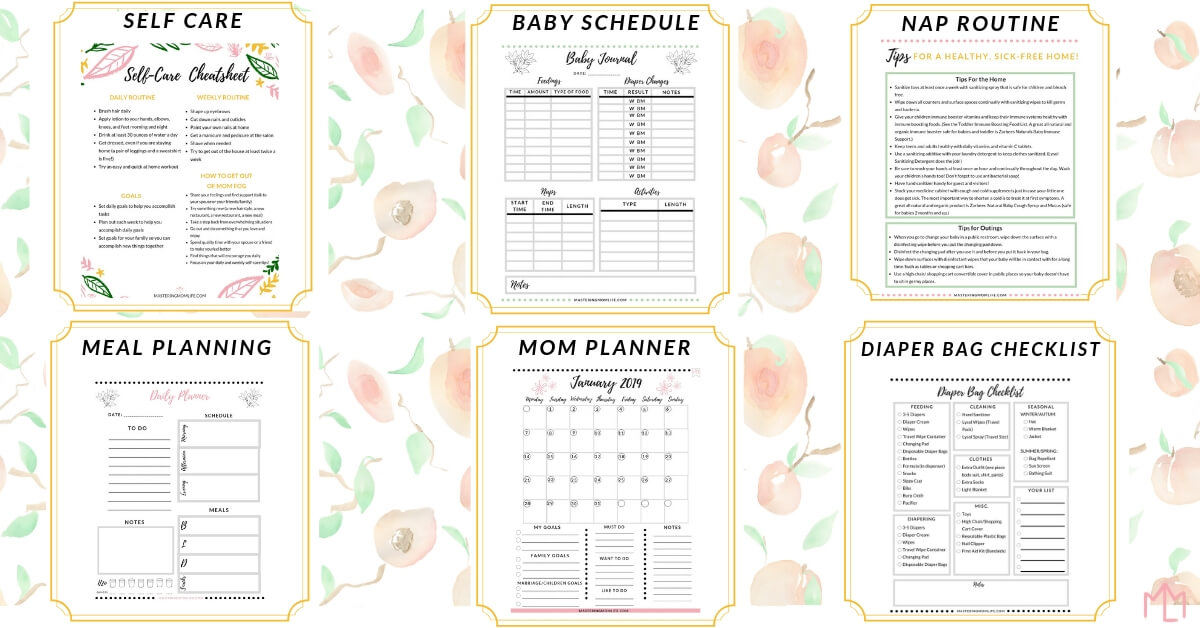 Become part of the Mastering Mom Life Insider tribe and get instant, exclusive access to my Mom Treasury filled with FREE printables + worksheets to make mom life easier!