Inside: What to accomplish a full feeding and find out your baby's full feeding schedule? Read on for my tips and tricks!
"Why does my baby still seem hungry after a feeding?"
"Why do I need to start them on a feeding schedule?"
…I hear these questions a lot! And they are great questions.
When you think of a "schedule", you think of a time-stamped activity. But when we talk about your baby's feeding schedule, we aren't talking about feeding them only at an exact time every day and not feeding them unless it's that time.
We're talking about getting to know your baby and the way she eats, how often he eats, and how much he eats at a time.
This is the full feeding schedule.
It's important to know that the goal of every feeding is to have a full feeding– this will allow your baby to stay fuller longer and create a feeding pattern for them that works called the full feeding schedule.
There is one fundamental thing to do to help you know (and help create) your baby's feeding schedule): accomplishing the full feeding.
We already talked about the importance of having your baby on a schedule here, so now it's time to dive into what that schedule will look like by starting first with the full feeding schedule.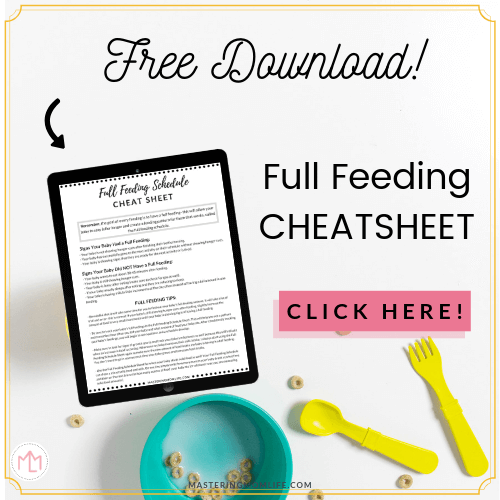 What is a full feeding?
Disclaimer: I am not a doctor, pediatrician, or a medical professional. My experiences are all my own. Please refer to your pediatrician for questions about overeating, under-eating, nutrition, and medical information. Please read my full Disclosure, Terms, and Disclaimer Policy here.
A full feeding is making sure that your baby is full at the end of the feeding. Seems obvious right? But in fact, this is hard to do sometimes. This will look different if you are breastfeeding or formula feeding because pediatrician has a maximum number of ounces a baby can drink of formula.
So, while a breastfeeding baby can eat for 15 minutes, a formula feeding baby can eat for only 5-10 minutes because they finished their given number of ounces quicker. Remember, it's not about time but about being full.
You will know when your baby is full not by the amount of time but by their cues.
How do I get to know my baby's cues when they are full?
Know this will take some time and you will not know this overnight so don't stress yourself out!
The main thing to look for is what your baby is doing after they eat. These will be the cues you look for. In reality, you are looking for cues that your baby is still hungry after a feeding.
When you know what your baby does when she's hungry, then you'll have a better understanding of when she is full.
How do I know if my baby is completing full feedings?
If your baby had a full feeding then he will be satisfied and ready for the next activity. This is why it's so important to know your baby's feeding schedule because it's hard to complete your overall day schedule when you don't have feedings down pact. Also, if your baby is eating at normal intervals, usually 3 hours or so apart, then you know they are getting full feedings.
In my Full Feeding Cheatsheet, I go over in-depth the signs to look for if your baby has or has not completed a full feeding as well as exclusive tips to help you accomplish a full feeding! You can download the FREE cheatsheet here!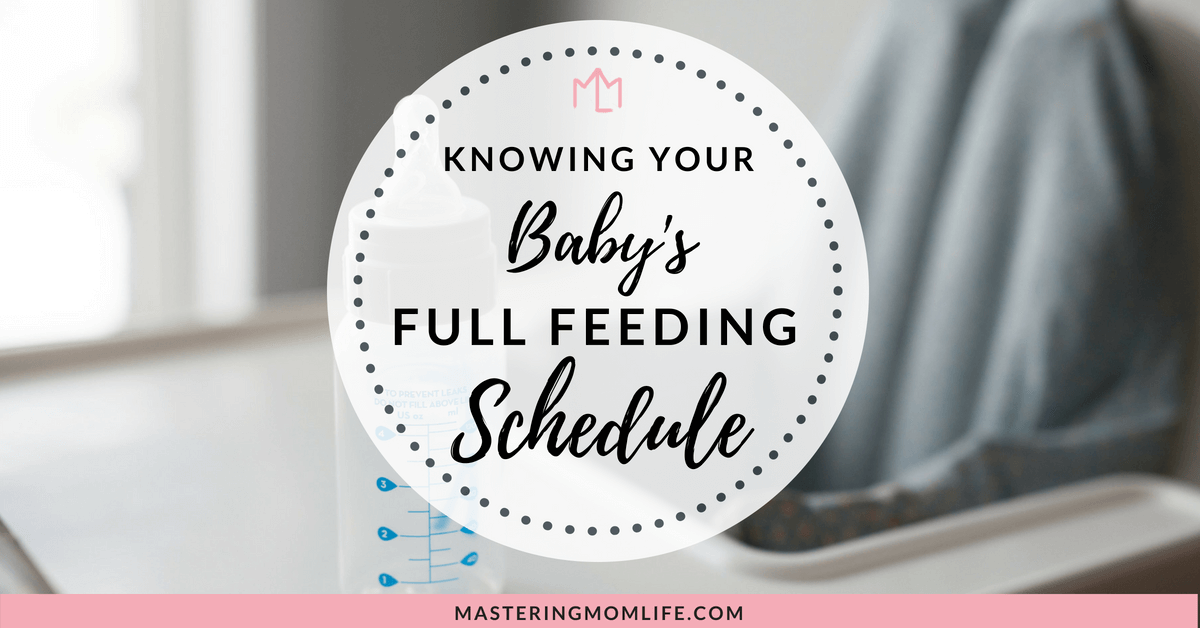 How do I begin to create a full feeding schedule?
First things first, you want to make sure to take a day to write down all the times your baby eats and how much they eat. This can allow you to see the pattern that they already have.
Most times we just have to slightly adjust what the baby is already naturally doing. We are not disrupting their whole lives by making them follow OUR schedule but taking what they naturally do and adjusting it.
Bonus: As a bonus to my exclusive Full Feeding Schedule Cheatsheet, you also get a free Full Feeding Schedule Tracker!
So how do you even begin to start a full feeding schedule?
Let's start from scratch with a sample schedule!
I suggest writing down everything your baby did during the day, documenting when they woke, when they ate, how much they ate, how long they are sleeping and so on.
(I'm not going to use specific times in this schedule but just specify activities so you can accurately use this as a template for your schedule):
Wake

: Baby wakes in the morning (if your baby is still waking for an early morning feeding and going back to sleep, that's fine! Just add that to your schedule first.
Feeding

: Baby should eat the number of ounces/breast milk for the amount of time that he usually does, this will be the start of the trial and error.
Activity

: Baby plays for a small amount of time or reads a morning book until baby shows tired cues (rubbing eyes, yawning). This is usually no more than 45 minutes in my experience. Make sure to check for any hunger cues. If you see some hunger cues then maybe you didn't have a full feeding but continue what you are doing and wait for the next feeding to confirm.
(If your baby is really fussy and just cannot continue without having more milk then feed them a half-ounce or ounce more. If they do this again the next feeding then you definitely know that they need a milk increase.)
Use this time to set a schedule for what you would like to do every morning with your little one. Make sure its time you have together, good body and eye contact so you can continue to bond.
Nap

: Put baby down for a nap. Take note of how long baby naps so you can see if there is a pattern for the next couple of days. This will help you with your nap schedules. (

We talk more about nap schedules

here).
Wake/Feeding

: Baby wakes and eats. (If baby woke early and wants to eat then maybe that first feeding wasn't as full.) Feed your baby the amount that you did in the morning. We won't know what works and what doesn't unless we continue the same pattern. (If your baby is obviously still "hungry, hungry" then, of course, feed them but our goal is to pinpoint exactly what their full feeding looks like.)
Playtime or activity

: Feel free to insert here what you would like your baby to be doing. Maybe it's time on a play mat or a swing. Or maybe its tummy time or time you play together. Maybe it's a combination of everything. You can also mix things up and do one day a week a different activity.
Be creative!
Make sure to check for hunger cues like you did in the morning. If you see your baby is still fussy/hungry or is acting like she did in the morning after her first feeding then maybe this is confirming that she is not getting a full feeding. Use one more feeding to see if this is a pattern.
Nap

: Put baby back down for a nap. Be sure to continue to take note of how long she sleeps.
Wake/Feeding

: Again, if baby woke too early after a really short amount of time then maybe the feedings are not full enough. Feed your baby the amount that you did the other feedings. After this feeding you will know if she continues hunger cues then the feedings were not full.
From here you continue this schedule until the night and the last feeding of the day. If your baby is waking in the night to eat abnormally then that is a clear sign that full feedings were not accomplished.
If your baby is eating well, playing well, napping well then you can safely say you are succeeding at full feedings!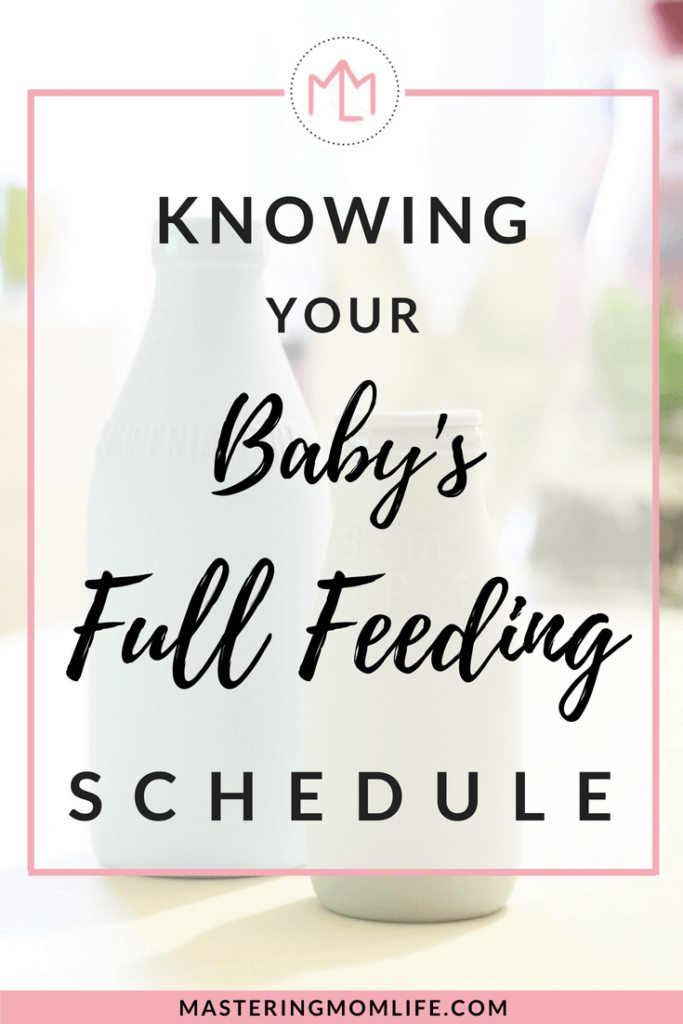 How do I change the amount of milk my baby is eating to get a full feeding?
If you feel like you have to increase breastfeeding time or ounces then do so cautiously and in small increments.
You do not want to overfeed your baby (even though there are some schools of thought that say you cannot overfeed a baby because your baby will let you know when they are done).
I am NOT recommending to feed your baby a huge amount and see when enough is enough!
I suggest to increase a small amount of milk once and take a week to see if your baby is responding to it well and is showing signs of a full feeding. Remember to document and take note of everything during this time, including milk increases.
If you are formula feeding, always ask your pediatrician what the maximum number of ounces your baby can receive a day. Take that amount and divide it by the number of feedings your baby has. Sometimes that number can reassure you that your baby can, in fact, be drinking more.
Remember, as your baby grows, feeding amounts will grow as well. And over time, some feedings will be dropped, such as late-night feedings.
Find a source you can trust to guide you through the ages your baby goes through feeding transitions/dropped feedings.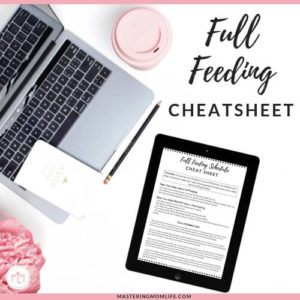 Get the Free Full Feeding Schedule Cheat Sheet (with bonus Full Feeding Tracker!)
Don't forget to download the Full Feeding Cheat Sheet!
The Cheat Sheet includes exclusive tips and directions to help:
you know when your baby has accomplished a full feeding
tells you what signs to look for
advises you what to do if your baby has not had a full feeding.
It also includes a free Full Feeding Tracker so you can write down your baby's feedings and track how much they are eating and what time. Trust me, you won't want to miss out on this amazing resource!
There you have it!
This is a basic foundation for knowing how to accomplish a full feeding schedule with your little one!
Feel free to use this schedule as a guide to your baby's day and feedings. Also, use that full feeding schedule to guide your nap schedule and then you can begin to see your overall daily schedule forming.
When you accomplish full feedings, your baby will automatically create their own schedule and feeding pattern that works for them. It takes some effort but it is well worth it!
You can do it, mama!
As always, feel free to drop me a comment or email me if you have any questions!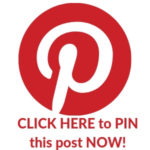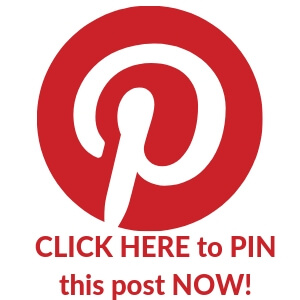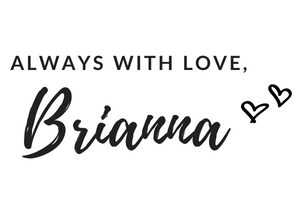 Wait! Do you love free printables??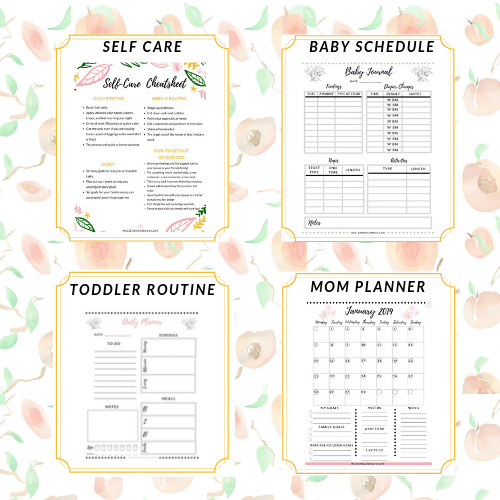 Become part of the Mastering Mom Life Insider tribe and get instant, exclusive access to my Mom Treasury filled with FREE printables + worksheets to make mom life easier!
 Check out these related posts!