Inside: Want to learn the key to stay healthy and focus on your self-care as a busy mom? Learn 5 easy things you can do right now to get healthy & make time for yourself without guilt!
When I was pregnant and waddling through my house grunting about how I was unable to see my feet, I vowed to be a "healthy mom". I was determined to fit into my old skinny jeans, be able to chase my kids effortlessly, and have glowing skin that only comes from the perfect diet.
Then I actually became a mom—and all of that flew out of the window.
Why?
Because I set UNREALISTIC expectations for myself. I set these expectations before I experienced the reality of mom life.
Staying "healthy" became a long gone dream and I was solely focused on surviving. Getting through one day, turning the page, and on to the next.
How many times have you set the goal to be a healthy mom and to focus on yourself- but the busyness of mom life engulfs you?
Even though it may be HARD, it doesn't mean it's impossible!
The key to getting and staying healthy as a busy mom is to examine your daily routine and realistically set goals for yourself to focus on your health and self-care.
But why self-care? We'll get into that more in a moment and talk about how your health is an extension of your self-care!
As busy moms, we don't have the time to even think about ourselves let alone actually spend TIME doing we want to. Every mom's routine is different. Therefore, no one can tell you the EXACT steps you need to take during your day.
But cracking down on these 5 things can help you get on the right track to focus on your health- even as a busy mom!
How to stay healthy as a busy mom
Before we dive into these 5 essential things you can do, it's important to remember that focusing on your health is focusing on your self-care. After all, your health (mental, physical, and emotional) is all a part of your self-care.
Choosing to get healthy as a busy mom, is choosing to make self-care important in your life!
1. Make it intentional
The first step to being healthy as a busy mom is to make your health intentional. And it will only take you 2 minutes to do this!
First, jot down what it means to you to be a "healthy mom". This looks different to every mom!
Second, look at those things you just wrote and make a list of things you can do to make them possible!
Now, you're not only saying you want to be healthy, but you're taking actionable steps to make it a reality!
For me, being a "healthy mom" looks like this: managing my eating habits, trying to lose the extra baby weight, and staying active. The list of things I can do to make those things possible is: cut extra sugars from my diet, increase my water intake, and start completing a 10-minute living room workout that will keep me active.
Being intentional about your health with goals and realistic action steps makes "being healthy" more ATTAINABLE!
From this point on, make your health and self-care intentional. As a busy mom, your health can definitely slip through the cracks of life. But making a list and putting a "visual" to what it means to you to be a healthy mom can it makes your goal more realistic.
Therefore, more attainable!
2. Take a look at your schedule
Now that you jotted down what it means to you to be a healthy mom and wrote down some action steps, it's time to make it a reality!
Take 5 minutes to look at your daily schedule and routines. Where can you realistically add sections throughout your day where you can focus on your health and self-care?
Maybe you can…
add 5 minutes in your morning to make yourself an energy/protein shake
add 15 minutes to your evening routine to do some quick home exercises
purchase a water bottle that clearly states the number of ounces you want to drink in a day
add 20 minutes to your bedtime routine to read one chapter a night of a book you've been wanting to read
Busy moms are called busy moms for a reason- because you are BUSY! But having a goal with action steps is useless if you don't DO them.
Taking out 5 minutes right now to look at your everyday schedule to insert where you can add those action steps will be worth it!
Staying healthy as a busy mom starts with you making time to take the steps to focus on your health 🙂
3. Say yes to fitness
One of the greatest things you can do for health is to keep your body moving! But the truth is, a lot of busy moms don't have the time to even THINK about working out, let alone actually DO it.
I know for me, the moment I even think about running- I'm already out of breath! (You can tell I'm not the "let's wake up at 5 am and run every morning" kind of mom…)
But finding a couple of minutes in your day to focus on your body will not only keep you healthy but it helps you stay in shape and has the power to give you SO. MUCH. CONFIDENCE!
I'm the laassstttt person in the world that would ever work out. I'm not only super busy all the time, but when I actually have a second to myself, I don't even think about using it to exercise. That's why I incorporated my fitness into my already established routine.
So instead of having to MAKE time for working out, I add it to my routine.
For example, every afternoon after my daughter wakes up from a nap I do an activity with her. We'll play outside or color or bake something fun. But now, 3 days out of the week after my daughter wakes up, we go for a walk. And she absolutely loves it!
She sits in her stroller and plays or points at things. And if she's restless, after every 15 minutes I'll stop and let her walk and jump around. But then we keep walking!
I can't even explain how much better I feel after adding an exercise to my schedule. It's not every day- but a couple of times a week is good enough.
Finding a regular exercise schedule that works for you will help you stay healthy and feel better about yourself!
---
You might this post too!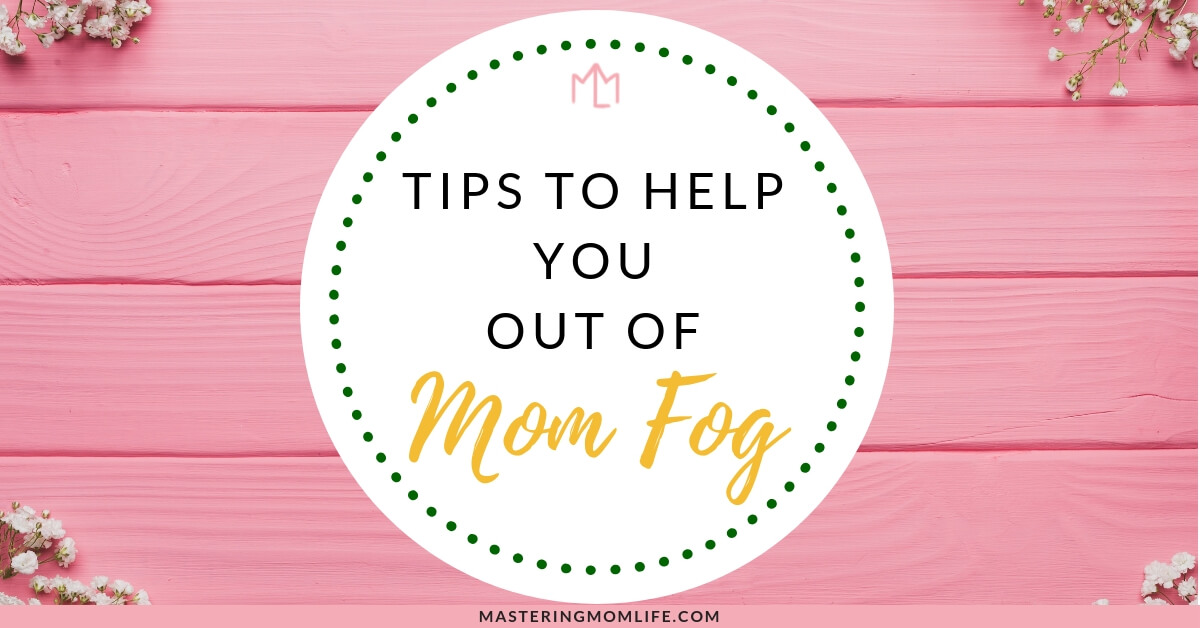 ---
4. Create positive eating habits
The next super important thing to do to stay healthy as a busy mom is to find a diet that works for you. I'm not talking about an actual "diet", but an eating lifestyle that is compatible with your schedule and with your family.
A lot of diets are about counting calories or adding points. Everything is about what you can or cannot eat. I found this to be unrealistic! If you're making a meal for your family, you don't have time to make a whole other meal for yourself.
That's why the system I found is simple—you target a health goal and then identify a specific area in your already existing eating habits where you can make changes.
This is YOU creating a "diet" that works for YOU!
For example, let's say you are a snacker but your goal is to lose weight. Then you target that goal by identifying that sugar is what you are going to avoid. So instead of eating that bowl of ice cream after the kids go to bed, have some strawberries. Maybe even add some sugar-free whipped cream!
Or maybe you don't want to cut a specific food. Instead, you just want to limit your portion sizes!
Your diet and eating habits are completely up to you. Just align those eating habits with the goals and routine that you set for yourself.
Creating a diet for yourself that is more like a lifestyle is SO much easier to accomplish!
---
You might enjoy this post about how to easily meal plan so you can keep up with your health goals!
---
5. H2O=H2Glow
Goodbye fatigue, hello water! I had absolutely no idea what I was missing out on until I started drinking the amount of water that my body actually NEEDED.
No one ever told me the miraculous benefits of water, especially to a mom bod!
Here are some of the ah-mazing benefits of water:
gives you energy
can regulate you
has the ability to prevent headaches
help flush out toxins
can improve your complexion
helps you LOSE weight!
Most moms are not drinking enough water! Which means you are not getting your energy levels up the right way, and are not giving your body what it needs.
Real talk– sometimes we need to put down the cup of coffee and drink a cup of water…
So, the last key to staying healthy as a busy mom is to increase your water intake!
It's easy to do, doesn't take much time, and can be effortlessly added to your existing daily routine!
A Word of Encouragement
Getting healthy and staying healthy can be really hard. Sometimes we have busy days where we can't always eat a healthy meal. Or we get frustrated and just need to indulge in that cupcake. Or we have a million things to do and can't find time to walk or go for a run.
Life is unexpected. As much as you plan and schedule something, things come up. Things go wrong. Don't take it personally! Each day is a new day to start fresh and continue your goals!
It's been TWO years since my daughter was born and I'm just now getting on the healthy train…or at least trying to (haha!). I try to find time to exercise, make good food decisions, and schedule in some "me time". But the reality is that it doesn't happen all the time.
Your health isn't determined with how much you weight- but by how you FEEL.
So, take courage, you can whatever you put your mind to. No matter how busy you are! 😉
Join the Free Mom Glow Challenge!
Do you want to finally start focusing on your self-care and health?? I know it can be hard to actually get the ball rolling, trust me!
Join the 7 Day Mom Glow Challenge to get on track, find a health routine that works for YOU, and to get healthy! Find out the exact steps you need to take to add health and self-care to your daily routine in just 10 minutes a day!
We're in this together! Join NOW!
>> So here's a quick recap! Here are the 5 essential ways to realistically stay healthy as a busy mom!
Make your health intentional by defining what it would look like for you to be a healthy mom
Create and reprioritize your daily routine to reflect your health goals
Start a fitness/exercise routine that works for your schedule
Create positive eating habits by targeting a health goal and identifying areas of your diet that you can change
Drink more water
BONUS—kick start your healthy lifestyle by joining the free 7 Day Mom Glow Challenge!
Staying healthy as a busy mom is far from easy! Even though I'm not waddling around pregnant anymore, truth is, I'm still not able to fit into my pre-pregnancy skinny jeans. But I know that with these steps, I'll be on my way to feeling great– inside and out!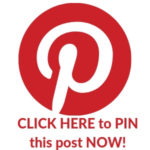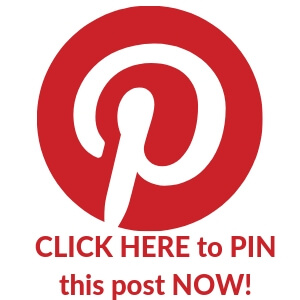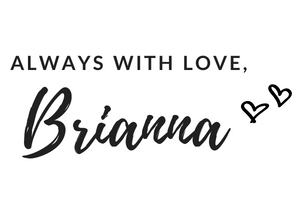 Wait!! Do you love free printables??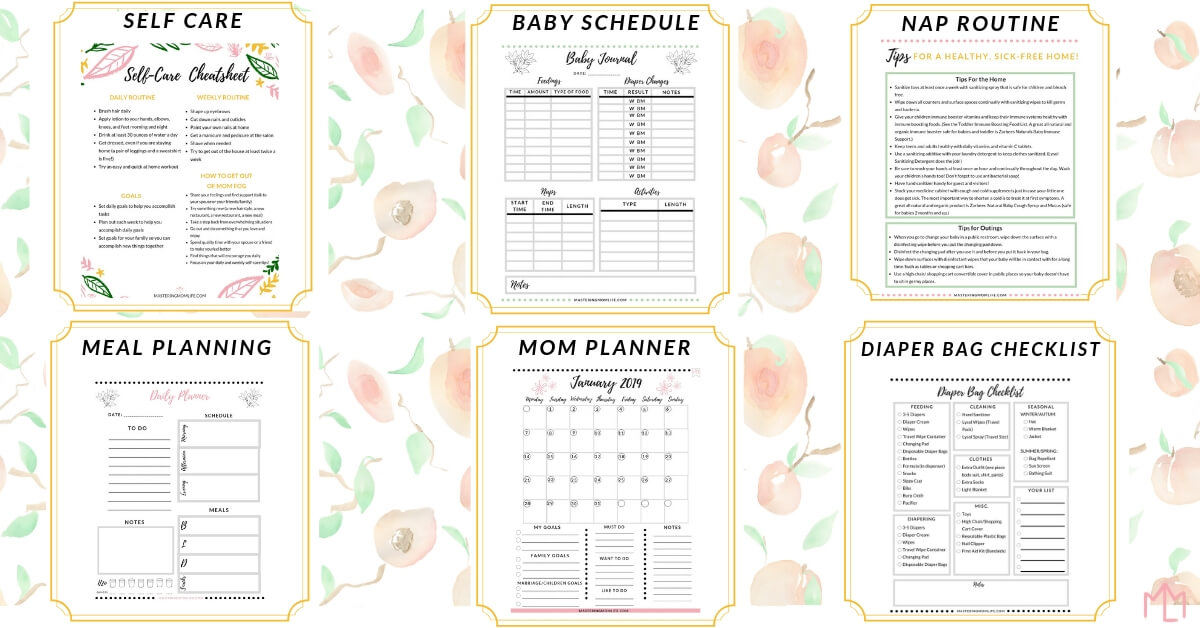 Become part of the Mastering Mom Life Insider tribe and get instant, exclusive access to my Mom Treasury filled with FREE printables + worksheets to make mom life easier!
Check out these Mom life articles!