Inside: Tired of feeling tired and overwhelmed? Find out why you should focus on motherhood wellness and not just being healthy.
I'm the "eat dessert for breakfast" kind of gal. The gooier the chocolate chip cookie is, the happier I am!
To be honest, I'm not really a fan of being "healthy". (I know, I know…I might get booed for this!)
As a busy mom, I barely have time to take a shower let alone drive to the gym. My time is always stretched thin between taking care of my toddler, holding the reins on my endless tasks, and trying to stay awake.
I've always admired the moms who have the strength to work out and the willpower to count calories. I marvel at their determination!
But I realized something that completely changed the way I view my health. It's not about counting carbs or doing burpees—it's about being WELL.
As moms, we have to strive for wellness. Not just aiming to lose weight, but focusing on the wellness of our emotional and mental health.
We have so many responsibilities and duties that focus on everyone else that it's easy for our river to run dry. When our cup is empty, our wellness is nonexistent.
With this comes low energy, lack of motivation, depression, achy bodies, and foggy minds.
Let's be honest—mom fog is very real!
But we can combat these things that weigh us down by focusing on our wellness.
Here are 3 things to do to help you start feeling healthy from the inside out!
Disclosure: This post contains affiliate links, meaning, at no additional cost to you, I will earn a commission if you decide to make a purchase. Read my Disclosure for more info.
5 Tips to Focus on Your Motherhood Wellness
1. Make Time for Self-Care
I know this may sound really cliché, but self-care is truly the ultimate mom life energy source.
What is self-care?
Self-care is the action of taking care of YOU. Doing the things that make you happy, whatever that looks like for you!
It's focusing on your mental, emotional, and physical health in a way that uplifts you and makes you stronger.
Whether it be a bath once a week, reading your favorite book, taking a stroll, having 5 minutes of silence, watching your favorite movie, taking a trip to the gym, or anything else that you would do to make you joyful.
Motherhood wellness is about you making time for you so you can recharge.
But the most important thing about self-care is actually making time for it. We can talk about self-care until we're blue in the face but unless we actually *do it*, it's all for not.
If you're struggling with self-care or truly want to make more time for your self-care, you will love this!
2. Understand that "Mom is a Person"
It's easy for your family to just know you as mom—the one who does the cooking, cleaning, shopping, laundry, and everything else that makes the world go around.
But sometimes it's really easy to get caught up in motherhood that you forget about your own needs.
It's also really easy for your family to just see you as "mom".
But mom is a person who needs to eat, sleep, take showers, and have downtime.
Focusing on yourself doesn't make you selfish, it makes you human.
Motherhood wellness begins with YOU.
Don't miss this! Get the Ultimate Women's Wellness Bundle to help you focus on your mental, emotional, and physical health from A to Z—it's 98% off but only for 5 days!
3. Talk it Out
Never underestimate the power of a great conversation. Communication is wellness for the soul and the lifeline of relationships.
Whether it's your spouse or best friend, simply talking and enjoying each other's company can be the very thing that you need!
Motherhood wellness thrives on key relationships and friendships…whether you need that shoulder to cry on or someone to jump up and down with you!
4. The Cover Matters
Motherhood wellness is about you feeling great about yourself, from the inside out. So now that we've talked about things that fuel your mental and emotional health, we'll talk about things to help you feel confident!
Have you ever put on your favorite pair of jeans only to shimmy them up your thigh and realize that they no longer close??
#worstfeelingever
Your body has gone through some major changes—you carried life inside of you and were the home for your little one!
I'm not a fan of the phrase "getting your body back" after having a baby because reality is, you didn't lose your body…it just underwent a major change. And instead of dismissing and trying to "fix" those changes, it's time to embrace them.
Have you ever watched the popular TLC TV series, What Not to Wear? (I'm a 90's baby so this show was my jam in high school!) The thing I always remembered was how the host didn't try to make the person lose weight or told them that their body sucked.
They taught everyone how you can change your clothes to make you look better and feel confident.
It always blew my mind how by the end of the 45-minute show, the guest would look like a completely different person. Not because their body changed, but because their demeanor, countenance, and confidence changed.
They were glowing!
Why?
Because the outside matters. Not to anyone else, but to you.
What you look like will affect how you feel.
It's not about looking good for Instagram or showing your friends that you're a "hot mom". It's about feeling good in your own skin, no matter what you weigh!
If you'd love to overhaul your closet, check out the Ultimate Women's Wellness Bundle for the best tips on how to shop for your body, know your body type, and shop for amazing clothes on a budget.
5. Grab the Ultimate Women's Wellness Bundle!
Do you truly want to stay feeling confident and glowing from the inside out?
Learn all about wellness and how to get healthy and feel confident!
This bundle contains 80 products all geared toward helping you master your wellness from A to Z!
It will help you:
⭐️ Discover natural ways to improve your sleep
⭐️ Find your ideal weight (and love your body in the process)
⭐️ Fit exercise consistently into your routine
⭐️ Eat less sugar
⭐️ Live with more energy
⭐️ Balance your hormones
⭐️ Prevent and respond to illness in a healthy way
⭐️ Set loving boundaries for healthier relationships
⭐️ plus, so much more!
Learn how to focus on your mental, emotional, and mental health with the Ultimate Women's Wellness Bundle!
The bundle is jam-packed with phenomenal value– worth over $4,200– and it's 97% off for only 5 days…
If you're anything like me, now you can splurge and still eat your occasional cake for breakfast but still be so confident and comfortable with yourself!
Remember, health isn't about what you weigh– it's about feeling WELL from the inside out!
You got this, mama!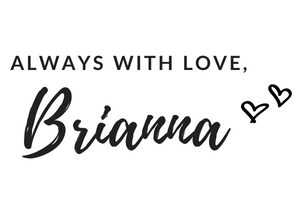 Wait! Do you love free printables?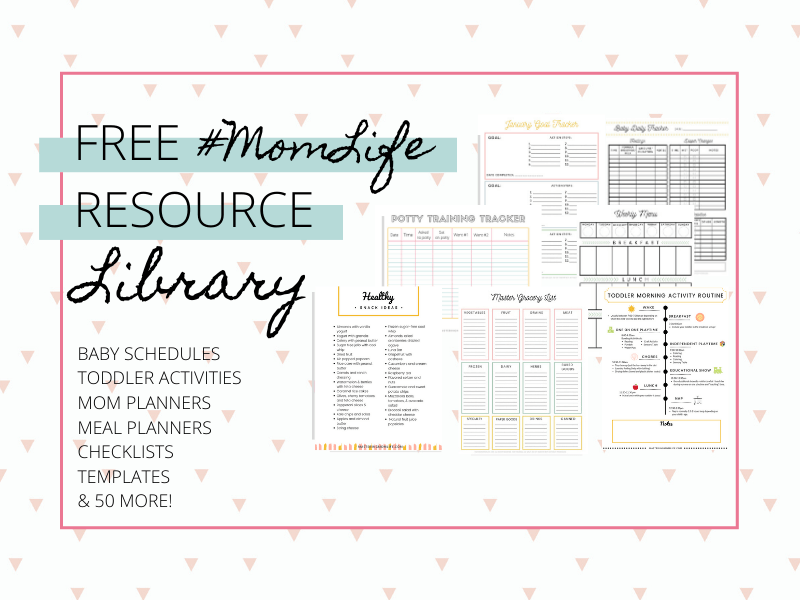 Become part of the Mastering Mom Life Insider tribe and get instant, exclusive access to my Mom Treasury filled with FREE printables + worksheets to make mom life easier!