Inside: Want to easily go shopping with kids? Find out the best 5 tips to help you prevent meltdowns!
Have you ever been the mom standing on the checkout line and your child decides to go completely ballistic? You know, full-on meltdown, tantrum stomping, or red-faced screaming…
You try absolutely everything to calm your little one down but nothing seems to be working.
You immediately look around and see all of the other people staring at you, wondering why you can't "get your baby under control".
Embarrassment sets in. Anger starts to rise. And you lose your patience.
The domino effect is in full swing.
I have been there ppllleennntttyyy of times!
And if this has ever happened to you, know this—you are NOT a bad mom.
Babies and toddlers are little people with their own emotions who can't clearly express themselves yet. Yes, meltdowns at the checkout line are not fun—but that's ok, it's a part of motherhood!
I'm going to share some of the best tips to help you shop with kids and easily run errands with your baby or toddler.
Of course, you can't control everything your baby or toddler will do and feel, but you can prevent meltdowns and use special tactics to divert the crisis!
The top 5 tips to easily go shopping with kids are:
Pack an epic busy bag
Have "special goodies" on hand
Plan around routine
Practice patience
Put on listening ears
With these 5 tips, you will be running errands left and right with your little one—tantrum & meltdown free!
Let's jump into these tips!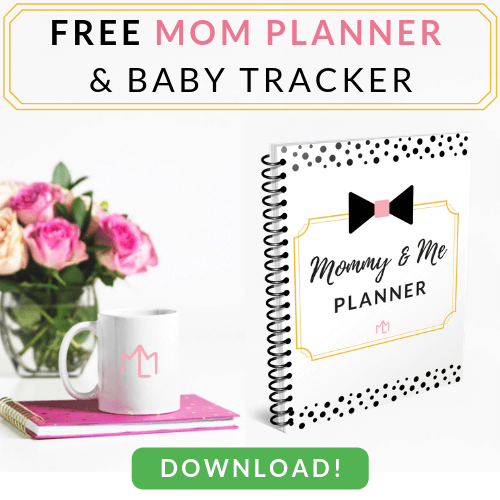 Disclosure: This post contains affiliate links. As an Amazon Associate I earn from qualifying purchases. Please view Mastering Mom Life's Terms, Disclosure & Disclaimer Policy and Privacy Policy. I wholeheartedly believe in all of the products I recommend and use them all! 
5 Tips to Easily Go Shopping with Kids
One day I was standing on the Bath and Body Works checkout line, with a basket filled to the brim with items and my daughter decided to have a full-on "toddler moment".
Everyone around me quickly glared my way.
I thought to myself how in the world people can be so judgmental and condescending to a mother, who clearly has her hands full.
My anger wasn't towards my daughter, it was at the people around me for escalating the situation and making me feel like a bad mom.
After that day, I swore to myself I would try to work at making these shopping trips easier for my daughter.
I've been implementing these tips for the past couple of days (since our last Bath & Body Works incident) and it's realllllyyyy been helping….
1. Pack an epic diaper bag/toddler bag
A perfectly packed bag is a complete life-saver!
You want to make sure everything your little one needs is in there. From wipes to snacks, you want that bag to be the one-stop-shop for everything that you will need.
Be sure to pack your child's favorite snacks, drinks, toys, and games!
Here are some things I always have on hand:
Here's my famous diaper bag checklist that I use when for our outings. As my daughter got older, I changed a few items, but the gist of it stayed the same.
You can download my free printable Diaper Bag Checklist below!
---
Related Reading: How to Pack the Perfect Diaper Bag
---
Fun Apps that don't need internet
If I know I have to run a lot of errands or shop for a while, sometimes I download Mother Goose Club episodes to the Netflix app so my daughter can watch them without internet.
You can use Netflix, Vudu, Disney+ and other apps to download shows and movies to your device so your child can be occupied, even if you don't have internet.
I don't mind letting my daughter watch educational shows while I shop. It keeps her content, it's educational, and since it's not a part of her everyday routine—it's a treat for her!
Here are some fun game apps that don't require internet:
Baby Coloring
Disney Jigsaw! Puzzles
Disney Coloring
Daniel Tiger Neighborhood Game

2. Special Goodies
Don't underestimate the power of the word "special"!
I recently started putting things aside that I know my daughter really likes and only using them during our outings.
She knows those are her "special goodies" for when she's a good girl and mommy is running errands.
One of her special treats is screen-time (like I mentioned above), but other goodies include glitter stickers, special lollipops.
Here are some "special goodies" that I stock up on:
By stocking up these fun "special goodies", you can easily go shopping and your little one will be entertained until no end!
3. Routine is king
If you're trying to avoid a meltdown in the middle of a store, you want to be sure to go out when your child is most likely going to be in a good mood.
An overtired child is a miserable one.
To easily go shopping with kids, the best thing to do is try to plan your outings around your child's naps.
If you track your baby's routine, you'll see a stretch of time where your little one is happy and content.
That is a primetime window for outings!
(Of course, not all errands can be based off your little one's routine, but it's a good rule of thumb for easy outings)
Try to keep your child's routine as close to normal as possible.
If your little one needs to nap, try to plan the outing where they can sleep in the car.
If your baby needs to eat, plan your day to be at a certain place at a certain time so you can feed.
Keeping up with routine will help prevent your child from feeling "displaced" and ultimately needing to have a meltdown!
4. When shopping with kids, Patience is a Virtue
This tip is more for us- the overtired stressed mamas of the world!
Having patience and not overreacting is a big part of keeping your child calm. Our children feed off our emotions and mood.
So, if you want to have a successful & easy outing, try to stay as calm as possible.
I KNOW it's hard! But you will thank yourself for it 🙂
Picking your battles will probably be one of the hardest things you have to do, but having patience and staying calm with your little one will help them stay calm too.
To go shopping with kids means to put on your patient hat!
5. Listening Ears
This is one of my best toddler tips!
Whenever my Baby L isn't listening to me I tell her to look at me and then I start to "turn on" my listening ears (making a hand motion as if I'm turning my ears like a knob).
Then I ask her to turn on her listening ears.
All you have to do is:
Make eye contact with your child
Do a hand motion as if you are turning your ears like a knob
Say "please turn on your listening ears"
This is really great to get your kid's attention and get them to follow directions!
If you're going shopping with kids old enough to understand when they need to pay attention, "listening ears" is a great tactic to get them involved and motivated to listen.
Using this kind of approach (rather than the "why aren't you listening to me??" approach) will help you connect with your little one so they are more receptible to what you are asking.
Get a FREE Mommy & Me Planner!
Knowing your child's routine can be the difference between a smooth, successful outing… and a catastrophe.
To help you understand your child's routine, it's best to track their activities, feedings, and naps. After tracking your baby's activities for a couple of days, you will begin to see a pattern—which is their overall routine!
You can use this routine to help you plan your day, your tasks, your schedule, and your outings.
Knowing your child's routine is like having GOLD!
To easily help you do this, I created the Mommy & Me mini planner to help you track your child's schedule AND help you plan your tasks.
Download the free mini planner now!
Let's recap:
These are some of my tips for running errands with Baby L—and they have been WORKING!
Now you can stroll the mall, skim the stores, run errands, grocery shop, and even hit some sales you have your eye on—with your child in hand…
Tantrum-free!
The top 5 tips to easily go shopping with kids are:
Pack an epic busy bag
Have "special goodies" on hand
Plan around routine
Practice patience
Put on listening ears
With these 5 tips, you will be running errands left and right with your little one—tantrum & meltdown free!
I hope these tips help you too!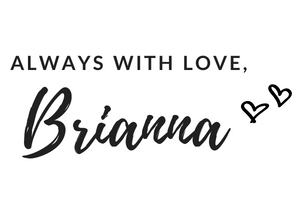 Keep Reading these Related Posts!
Wait! Do you love Free printables??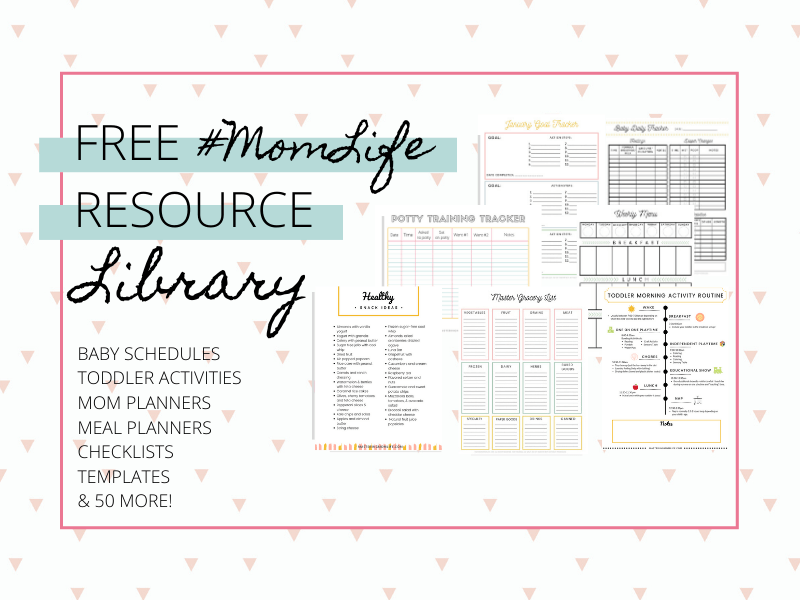 Become part of the Mastering Mom Life Insider tribe and get instant, exclusive access to my Mom Treasury filled with FREE printables + worksheets to make mom life easier!