Inside: Want to keep your toddler busy? Find out the best morning routine and easy toddler morning activities to help keep your baby engaged and having fun!
It was 6:30 in the morning and my toddler was standing at the foot of my bed with Playdoh in her hands. She was eagerly ready to play…and I barely was able to keep my eyes open.
One thing I quickly learned about toddler life is — toddlers are so vivacious in the morning!
In order to keep my sanity, I started coming up with different toddler morning activities to engage her to learn but also keep her busy.
Because let's face it, sometimes you have to keep your little one busy so you can get stuff done 🙂
If you're looking for some fun and easy toddler morning activities and a rockin' morning routine then you've come to the right place!
This morning routine, including the toddler morning activities, is the perfect mix of independent play and one on one playtime to help your toddler learn and keep your toddler busy.
To help create your own toddler morning routine, I created a free printable for you to download and follow along!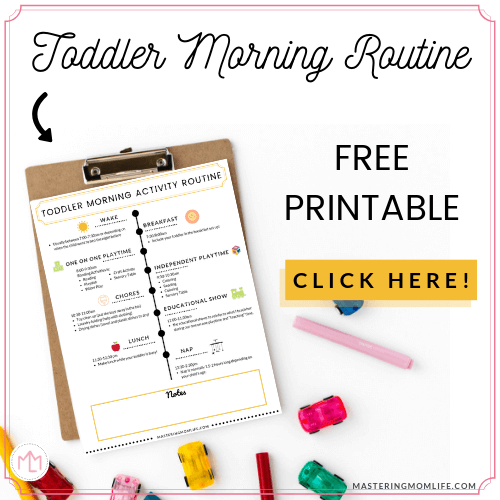 So let's get down to it!
The Perfect Toddler Morning Routine
This post contains affiliate links. As an Amazon Associate I earn from qualifying purchases. Please view Mastering Mom Life's Terms, Disclosure & Disclaimer Policy and Privacy Policy. I wholeheartedly believe in all of the products I recommend and use them all! 
I truly believe the success of any day with a toddler strongly depends on the routine. Babies love routine and predictability so once they get into a routine and rhythm they like, they thrive!
I've tested several toddler morning routines (with weeks of trial and error) and this one has been the best so far!
7:00 am: Wake
Your morning routine will fluctuate around what time your toddler wakes up. Some toddlers wake up at 6 and some toddlers wake up at 8. Time doesn't matter—the routine can be followed no matter what time you start it.
7:30 am: Breakfast
I like to involve my daughter in the breakfast routine. She helps me get the bowls out and prepares her little table.
I'm a stay at home mom so she's starting to see and replicate my "homemaking" qualities! So cute 🙂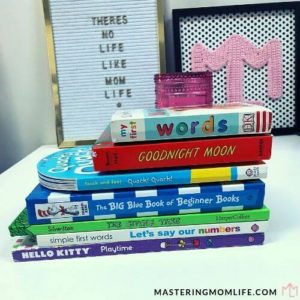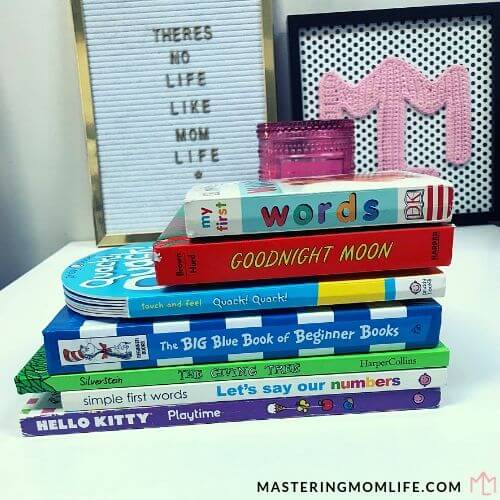 8:00 am- 9:30 am: One on One Playtime
I usually try to fit 2-3 activities into this time. (See different activities below!)
I strongly believe in the bonding between parent and child and having 1-2 hours each morning where you are having one on one time with your toddler is so important!
It also boosts their mood and confidence, which is such a delight to see. Since I've started sitting with my daughter every morning to play with her for 2 hours, she has completely transformed. She listens to instructions SO much better!
Making playtime with your child intentional is like sowing a seed and seeing the fruit later. Those 1-2 hours every morning is going to pay off!
I use 30 minutes of our One on One Playtime for "learning time". So we read books, go over the alphabet, colors, numbers. As Baby L gets older, I'm trying to incorporate learning into all of our one on one playtime activities. Be sure to see the exact activities I use below!
Just remember to make one on one time as special as possible. Try to turn off your phone and give your toddler your undivided attention. It's really hard but so worth it!
BONUS: Get the FREE Toddler Morning Activity Routine Download so you can follow these activities! It also comes with a "create your own routine" template so you can write down your own morning routine! Click here to GET IT NOW!
9:30- 10:30 am: Independent Playtime
I love independent playtime because it teaches your toddler that you don't have to be sitting next to them in order to play. Some toddlers will freak out if their mom walks away and then will follow her.
It's great to start a healthy balance between playtime with mom and independent playtime.
When your toddler engages in independent play they are stretching their imagination and creativity.
Plus, it helps you get things done without your toddler clinging on to your leg the whole day!
See my fun independent activities below that you can fill this time with!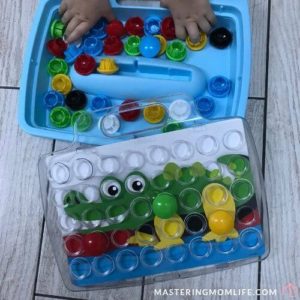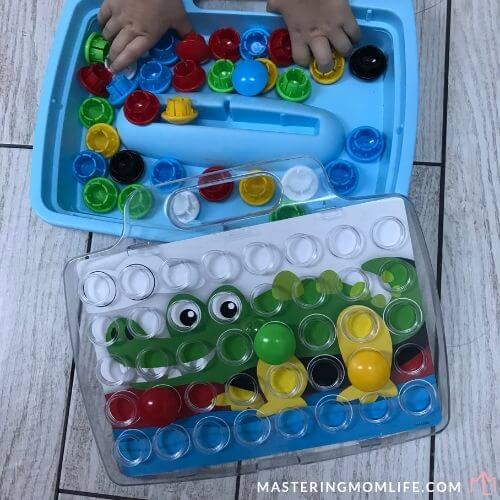 10:30- 11:00 am: Chores
I love to teach my children chores at an early age. Toddlers can start to help you around the house!
I like to include my toddler in easy chores that teaches her directions and responsibility.
Easy commands like…
"please take this napkin to the trash"
"help mommy pick up the clothes"
"put your toys in the basket"
…can really help your toddler learn new words and understand directions.
Some chores I like to teach my toddler are:
Toy clean up (I ask her to put the toys away in the bin)
Laundry folding (I ask her to hand each article of clothing to me)
Drying dishes (I give her a little towel and plastic dishes to dry)
There are chores she can't help with, but I do those chores when she is having her independent play and take advantage of this time to show her how she can help around the house 🙂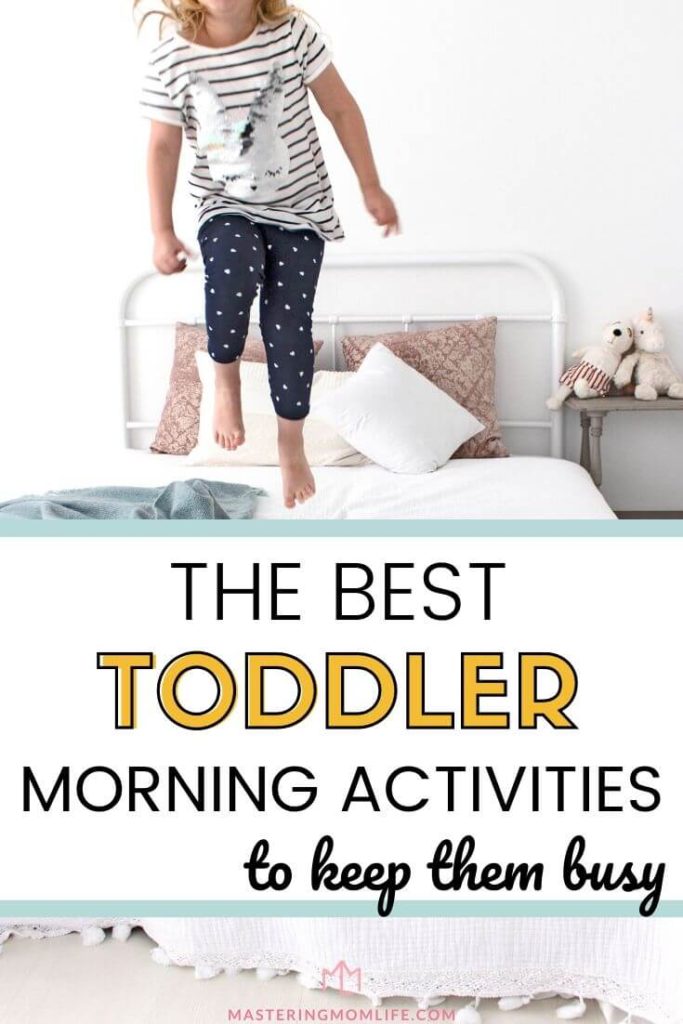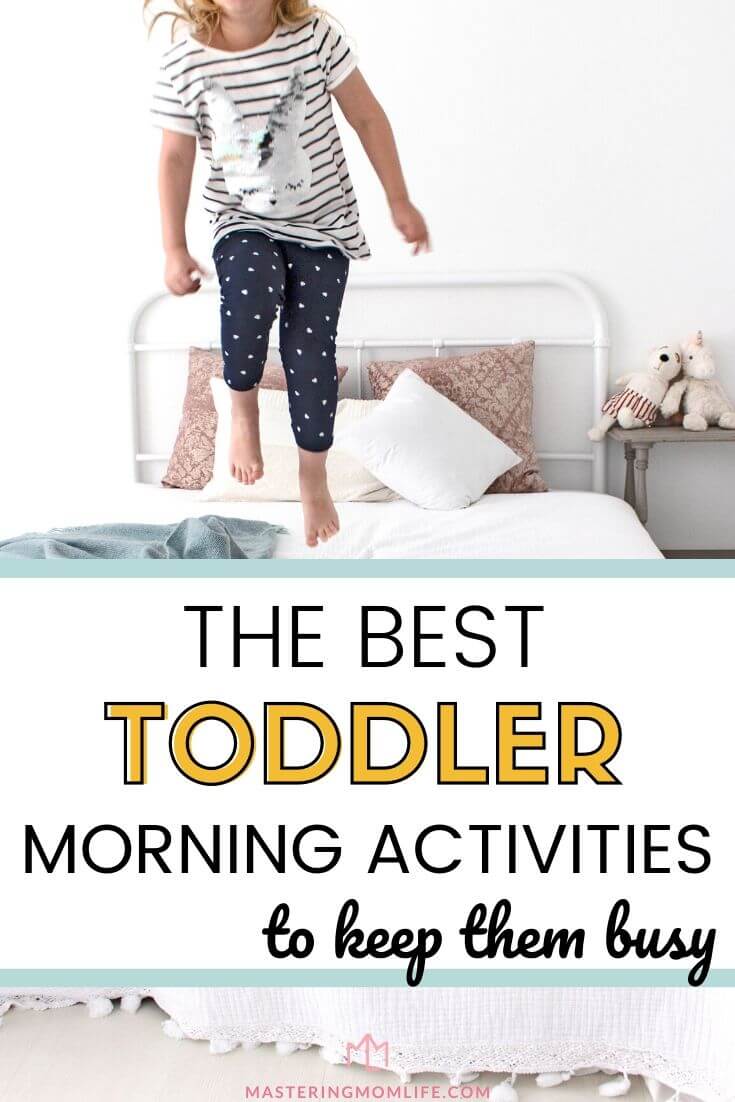 11:00- 11:30 am: Educational Show
Some parents don't allow their toddler any screen time or TV at all. That's perfectly okay!
I personally like certain education shows because ever since Baby L started watching them, she has learned her nursery rhymes and sounds.
I really like the "Mother Goose Club". You can find it on YouTube Kids for free or on Netflix.
I also really LOVE the LeapFrog Letter Factory. It's a DVD that I ordered on Amazon that teaches kids the sounds of each letter of the alphabet. It's so cute and so much fun.
In a matter of a week, my daughter was sounding A-D. I was so proud of her!
I use the educational shows to reinforce what I teach her during our one on one playtime and "teaching" time.
Do some research and choose educational shows that you like best!
11:30/12:00: Lunch
While Baby L is watching her educational show, I start to make Lunch. This schedule works perfectly!
12:30 pm: Nap
After lunch, we have a "wind-down" time to prepare for a nap. Then we do our naptime routine and she naps for 2 hours!
And that wraps up the morning routine!
Want to see what my full day looks like with my toddler?? Read all about my simple & awesome daily routine here!
Let's dive into the different activities that you can do with your little one.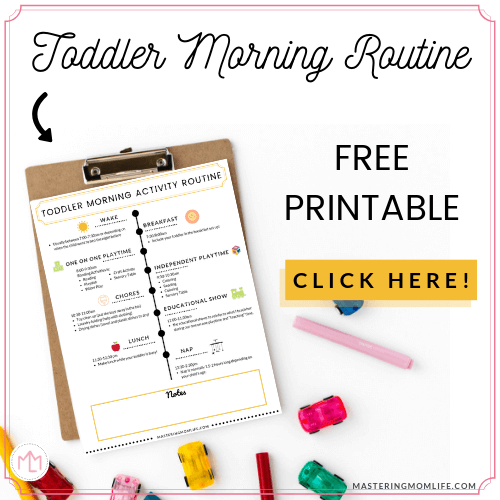 Toddler Activities:
You can use the activities for any time of the day, not just morning. I usually recycle some activities throughout the day to fill in any dead spots so she doesn't get bored.
I found that bored/un-entertained toddler = tantrums
So, I like to keep my toddler busy with fun things to do all day! These are also EASY activities that won't cost too much money or take up ALL of your time.
Reading
My family loves books! We started reading to Baby L when she was 4 months old. She loved to follow the pictures and words so we added book time to her bedtime routine and she's been in love with books ever since. Every morning we read her favorite books and go over her favorite pictures.
I add reading/books in our one on one playtime and she plays with books for her independent time too!
Favorite Books:
Playdoh
I wasn't always a fan of playdoh. When I was a teacher for 2-year-olds, all my kids did was eat and throw playdoh at each other.
So when I had my daughter, I swore I wouldn't let her play with playdoh!
But we recently went away with the in-laws and my mother in law gave Baby L some playdoh to play with. She had so much fun!
So my heart has been melted and now I'm back on the playdoh train.
She only plays with it during our one on one playtime and not during independent play. I'm sure once Baby L gets older, she'll be able to handle the playdoh by herself 🙂
These are our favorite Playdoh accessories:
Coloring
I love color time! We use a variety of different materials during our coloring time.
When Baby L was under 2, we bought her the Color Wonder Mess Free markers and coloring book so if she colored on the table or her clothes it wouldn't show up.
You can find those materials here:
It's seriously a gift from God to parents!
Now we use washable markers, coloring pencils, and crayons. Each week I'll try to do a fun coloring activity to change it up a bit. This week we colored huge Disney Princess floor coloring sheets. Last week I bought a cardboard house that we built that she had so much fun coloring all week.
As a stay at home mom, you gotta keep it interesting so the kids don't get stir crazy and rob your sanity!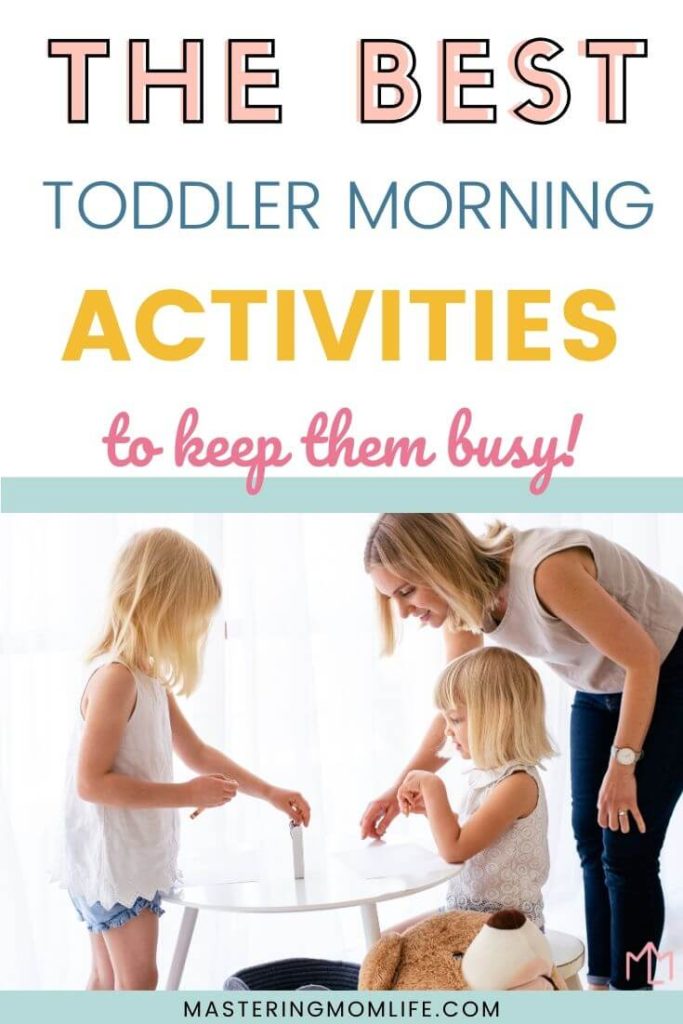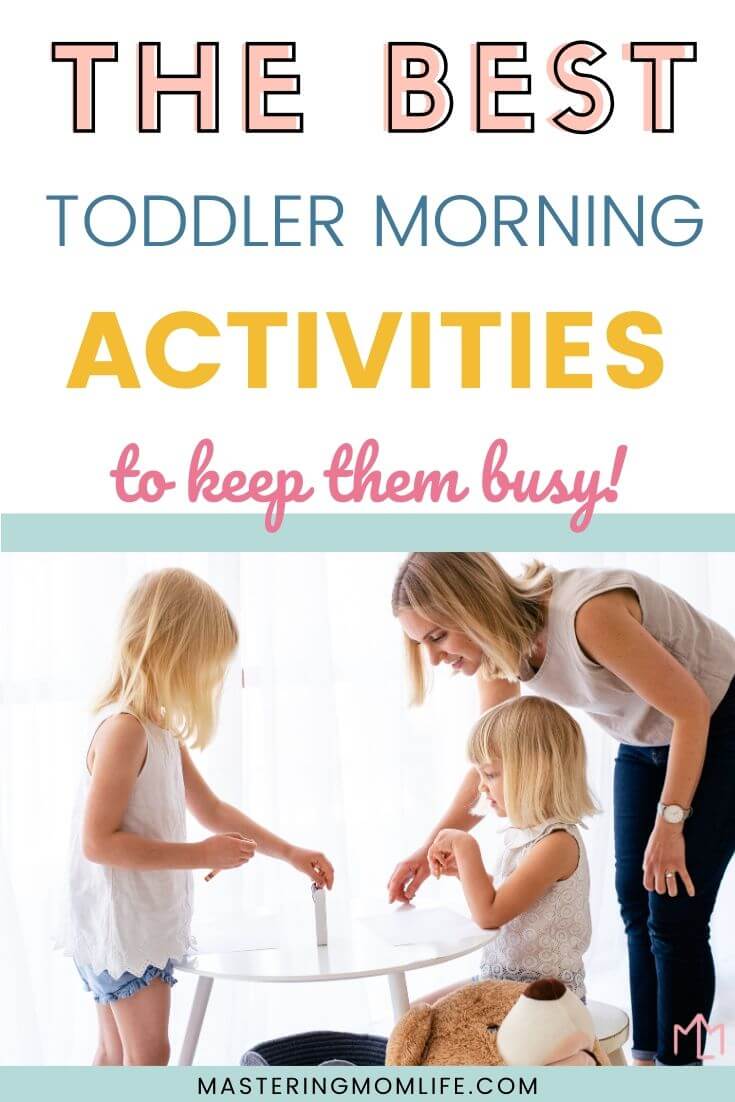 Water Play
Baby L LOVED playing in the water. We don't have a backyard or water table so I fill up the bathroom sink with some water and create a "makeshift" water table.
I bought her a play sink and play dishes and she pretends to wash dishes and plays with the water.
It can get a little messy so I always put a towel on the floor!

Educational Toys
I absolutely LOVE educational toys! From old wooden ones to Vtech alphabet laptops—Baby L loves them all.
I like to have certain playtimes to be without electronic toys, so she can use her imagination and learn to play with things that don't always light up and talk. (This playtime is usually before her nap)
But then there are other playtimes that we give her educational laptops and keyboards. (This is usually after her nap.)
I found from experience that toddlers respond best when you give them a few toys to play with and choose from—and not ALL of their toys.
If your toddler has TOO many toys at once, playtime can become overloaded and unproductive. But only giving your toddler a category of toys per playtime can be really beneficial!
Here are some of my favorite educational toys:

Grab your Free Toddler Morning Routine Printable!
Want to follow this awesome toddler morning routine?? Don't forget to download the Free Toddler Morning Routine Printable! It includes a printable toddler routine PLUS a routine template for your to create our own!
So there you have it! By using these activities and routine, I was finally about to keep up with my vivacious toddler!
Now you can keep your toddler busy every morning with this perfect routine and fun activities.
You got this mama!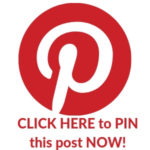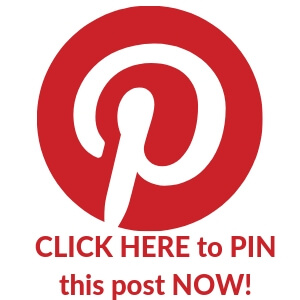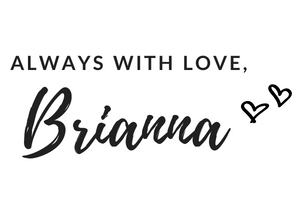 Wait! Do you love free printables??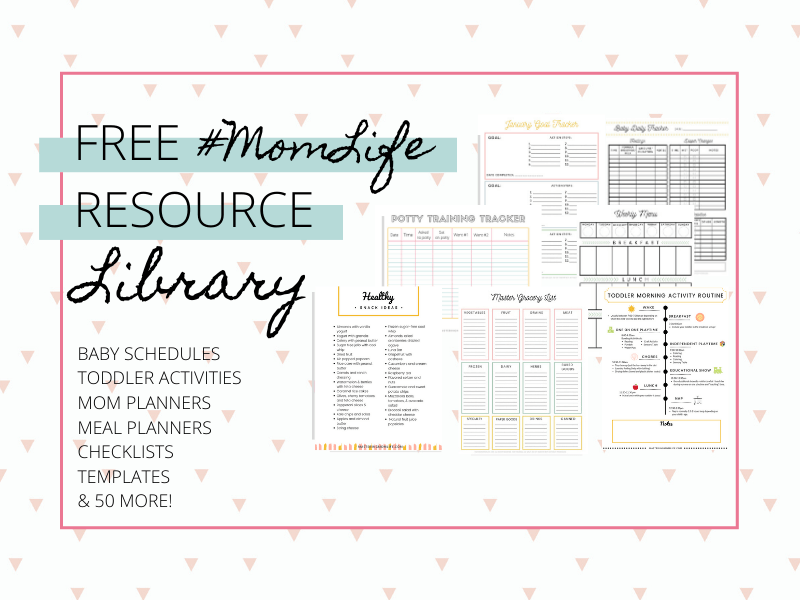 Become part of the Mastering Mom Life Insider tribe and get instant, exclusive access to my Mom Treasury filled with FREE printables + worksheets to make mom life easier!
I think you'll like these awesome posts too!