Inside: Want to know the amazing benefits of a baby nap routine? Keep reading!
I was about to lose my mind. I glared at the clock…each minute felt like an hour. It had been 6 hours since my daughter woke up and she was refusing to go down for a nap.
It took me to go through this dreaded day to realize what my baby was missing — a nap routine.
Are you tired of having to worry about if your baby is going to go down for a nap?
Starting a baby nap routine will help you teach your baby to not only go down for a nap but also sleep for longer stretches and help with your overall sleep schedule.
Having a baby nap routine will set the stage for your baby learning how to nap during the day and can also even help them sleep longer through the night!
So, let's get down to all of the terrific benefits of a baby nap routine!
The Importance of Having a Baby Nap Routine
1. Teach Your Baby to Nap During the Day
A nap routine really does teach your baby that it's time to sleep. If your baby is having trouble with actually sleeping, I seriously recommend focussing on a strong nap routine. Babies are accustomed to sleeping during the day because that's what they did for so long in the womb as newborns.
You really aren't "teaching" your baby to nap, because they already know how to do that! What you're doing is setting up the stage for them to understand that NOW it's time to nap.
Your baby will automatically want to sleep during the day because their bodies will tell them that they are tired.
But it's also possible for them to fight that urge to go to sleep. That's when you have an overly tired, cranky baby on your hands! A baby nap routine will begin to gently teach your baby that this routine is the signal for sleep.
Once your baby gets used to this routine, every time that it's nap time they will know that it's sleep time.
That's why it's also important to have a nap schedule in place, so your baby will know that those certain times during the day are for sleeping. If you want to start your nap schedule along with your nap routine, be sure to read my post "How to Start a Nap Schedule With Your Baby." It will help wonders!
2. Consistent Naps
As we discussed, a baby nap routine can help teach your baby to sleep during the day, and it also teaches your baby to nap consistently during the day.
It's all fine and dandy to get your baby to sleep once during the day, but if your baby is still little and needs 2 or 3 naps during the day then you need to make sure they are taking all of those naps and not just one.
Having a baby nap routine will help your baby consistently take their naps during the day because the nap routine is signaling that it is time for sleep.
When your baby has associated the nap routine with sleeping, every time you do the nap routine it should be telling them "yes, we are about to go to sleep soon". You will find that your baby will begin to really enjoy their nap routine because they know that they will be sleeping.
And since their bodies are telling them it's time to sleep, you are simply guiding them in the right direction and helping them flow with their natural instincts to go to sleep.
BONUS: Get the FREE sample Nap Routine that works! Don't go through trials and errors– use this nap routine as your guide! CLICK HERE TO GET IT NOW!
3. Help Solve Your Baby's Nap Problems
Most times, a baby is crying during naps because they either were not ready to sleep, they are used to falling asleep doing something else, or they are uncomfortable.
If you are having a hard time with your baby during naps because your baby just cries, be sure to check out my post "A Step By Step Guide to Help Your Baby Nap".
I find that most parents' issue is resolved when they start an effective nap routine with their baby. When your baby is not ready to be put down for a nap it can be because they were not properly "signaled" that it was nap time.
When you have a strong nap routine in place, it can become a great signal for your baby that it is time to nap (but it really signals that it's time for them to go to sleep).
When your baby has established that the nap routine is the signal for sleep, it teaches them not only that it's time for sleep but it's also easier for them to fall asleep because they know that's what they are supposed to do.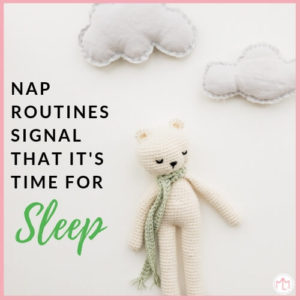 4. Fall Asleep Better at Night
Your baby's daytime nap routine will definitely enhance your baby's nightly bedtime routine. Just as it's important to have a daytime nap routine, it's equally important to have a bedtime routine that signals to your baby that it's not just nap time but bedtime.
Having your baby used their baby nap routine will help them understand that when they have their bedtime routine, it means sleep. Your bedtime routine does not have to be difficult or elaborate. It's simply a little bit of a longer version of your nap routine.
For example, my daughter's bedtime routine included a bath and a nice rub down with lotion added to everything I do for the nap routine. These 2 routines help her fall asleep better because she knows that we signaled that it is bedtime.
When you don't have a nap routine and bedtime routine in place, your baby doesn't know that its bedtime so when you go to put your baby down for sleep, they are crying and fussy. To prevent that from happening, just start working on your nap routine and bedtime routine!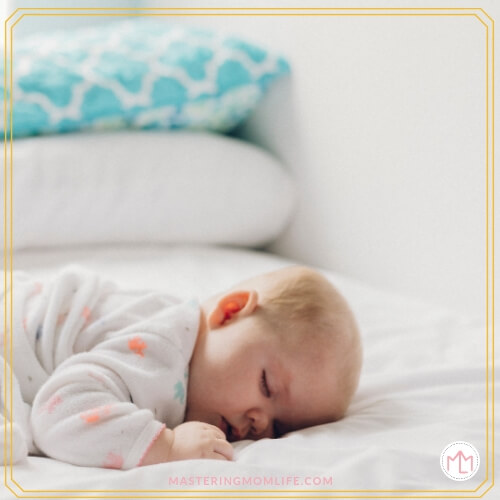 5. Baby Sleep Longer Through the Night
When your baby starts to get into the rhythm of the nap routine leading to good naps, then your baby will also expect a routine before bedtime to prepare them for nighttime sleep.
This is so important because a good daily nap routine combined with a good bedtime routine is the secret sauce to accomplishing your baby sleeping through the night!
A lot of new parents think that having your baby sleep through the night is a very hard thing to accomplish- but it's not! The secret is so simple- a strong nap routine and a strong bedtime routine.
The Goal of a Nap Routine
Your goal for your nap routine is to not only get your baby to sleep during nap time, sleep long during nap time, and sleep well at night. The goal is to teach your baby to fall sleep on their own- which is called self-soothing. Your nap routine should leave room for your baby to be put down to sleep tired, but not fully sleeping.
You want to be able to have your baby fall asleep on their own, without you holding them or rocking them. When your baby is able to sleep unassisted by you, they are able to fall asleep without constantly having to be with you.
This is a HUGE achievement because you want your baby to be able to fall asleep on their own. It's a major milestone! Your nap routine should not include you rocking your baby to sleep and then putting them in the crib fast asleep.
The routine should be allowing your baby to get tired enough to fall asleep once you leave them.
It's not easy- but it's definitely possible. And you don't have to just let your baby cry it out.
(Like mentioned above, be sure to read my Step by Step Guide to Help Your Baby Nap if you want to know the exact steps I used to teach my baby to self-soothe without crying it out.)
Patience, Patience, Patience
Keep in mind that it does NOT happen overnight, but it takes time for your routine to be established. That is why I recommend following a nap schedule so within that schedule at every nap time you are doing your same routine. This routine is done every time your baby goes down for a nap. In your nap schedule, you will be adding this routine before each nap.
After a week or so- you should see the benefits of the routine and your baby sleeping during naps consistently.
Download My Sample Nap Routine!
So now that you're convinced of the amazing benefits of a nap routine, you might be wondering "what does a nap routine look like?"
Don't go through a million trial and errors like I did. Steal my routine!
I worked really hard on my daughter's nap routine and tried a ton of failed routines but once I FINALLY found the perfect nap routine, she not only began to take long, consistent naps and started sleeping through the night within ONE week!
So, I wanted to share my baby nap routine with you!  Feel free to print it and put it up in your baby's room so you always remember it. Or if your baby gets babysat it's really simple to give to a babysitter to follow.
This nap routine is so flexible and can be adjusted to your family. I take my daughter on road trips, vacations, to spend the night at family's homes, and she STILL naps like if she is at home because of the nap routine that we have in place. Be sure to get access to my nap routine below!
Trust me, I'm sure it will help you!
Download your free copy now!
That dreaded day where my daughter was awake for more than 6 hours without napping was over a year ago…
and you know what….
it hasn't happened again!
Why?
Because I started implementing a nap routine!
And my sanity thanked me for it.
So don't go through miserable, sleepless days anymore. Start a baby nap routine and see how your baby's naps will change!
Trust me, you will be thanking yourself a week from now when your baby is peacefully sleeping for 2 hours and you have some free time all to yourself 🙂
(And be sure to steal my nap routine too!)
Don't forget to leave a comment or contact me directly if you have any questions or would like to share your nap routine!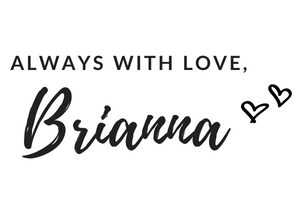 Wait! Do you love free printables??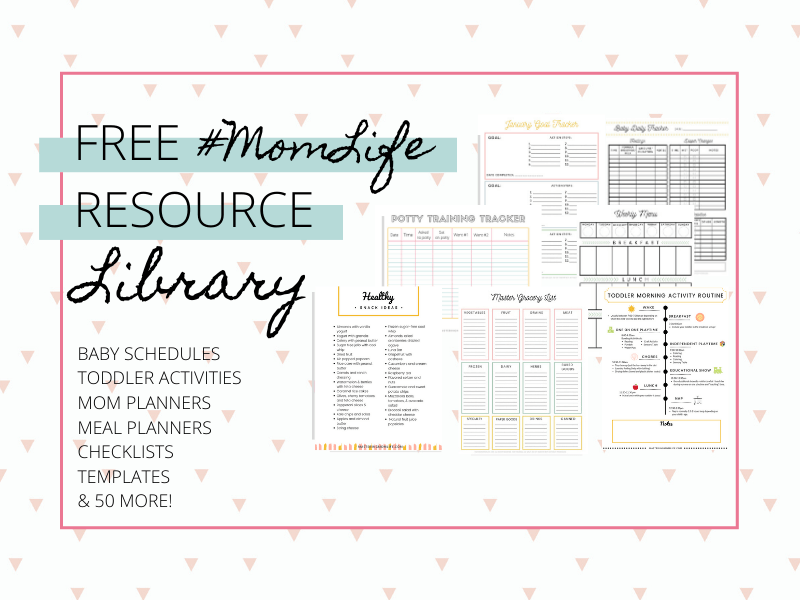 Become part of the Mastering Mom Life Insider tribe and get instant, exclusive access to my Mom Treasury filled with FREE printables + worksheets to make mom life easier!