Some may think taking a one year old to Disney is insane- I think it's awesome, though not for the faint of heart!
To take your baby to Disney you'll need the best tips and tricks up your sleeve to make your trip smooth and effortless.
Thankfully I braved taking my 13-month daughter to Dinsey and found some awesome tips (even though most were by trial and error) that will make your trip not only fun but magical!
Originally, we were going to wait to take her to Disney until she was at least 18 months old but we found an awesome deal for a stay at All Star Movies in May for a 5-day, 4 night stay for only $73 a night. We just couldn't pass it up!
Along with tips for taking your one year old to Disney World, I also include a free infant packing list for taking your baby to Disney! After all, no vacation will be good if you forget to pack all of the essentials.
And I'm alllll about helping families make sure they have the most fun as possible together. Be sure to download my Disney Infant Packing Checklist below!

Here was our Disney Vacation Plan for that Week:
Day One: Arrive/Resort Day
Day Three: Chef Mickey's/Epcot to Animal Kingdom
Day Four: Resort/Disney Springs
You can read about our specific plans for some days by clicking the links above! I also included all of our roadblocks so you can learn from my mistakes 😉
We decided to only buy a 2-day park hopper ticket because I didn't want to push her too much to be out all day for 5 days in a row (this is also one of my tips but you'll read more about this below).
It was also Baby L's first time flying so I wanted our travel days to be light and restful. The 2 park days were successful and the perfect amount of time to be in the parks with her for the first time.
Anyway, enough about me! Let's jump right into the tips and tricks to bringing your one year old to Disney World!
Tips to Bringing Your One Year Old to Disney:
This post contains affiliate links. Mastering Mom life is a participant in the Amazon Services LLC Associates Program. As an Amazon Associate I earn from qualifying purchases. Please view Mastering Mom Life's Terms, Disclosure & Disclaimer Policy and Privacy Policy. I wholeheartedly believe in all of the products I recommend and use them all! 
1. Pack the Right Items
In order to bring your one year old to Disney stress-free, packing the right items is number one.
I have another post, "What to pack for your One Year Old for a trip to Disney" that you can read here! These items got me through the vacation and I didn't have to buy anything for Baby L except for cold/perishable snacks that I wanted to buy for her in the park when it was hot.
To help you pack all of the essentials and prevent forgetting anything, be sure to download your copy of my Disney Infant Packing Checklist! You can access it below!
You can also check out a post about packing for a flight a super easy way here- " 3 Steps to Easily Pack for a Flight to Disney with an Infant."
2. Plan effectively
I am an avid planner! I love to plan things months in advance and have lists and lists of things to pack, what we are doing each day and at what time.
But I couldn't do that this trip because I didn't want to overwhelm Baby L. On the other hand, I also didn't want to under plan and lose out on great opportunities.
I found that the perfect "sweet spot" of planning this Disney trip was to plan:
which dates we were traveling,
book the Fast passes 60 days in advance,
and plan 1 special meal reservation.
That was it!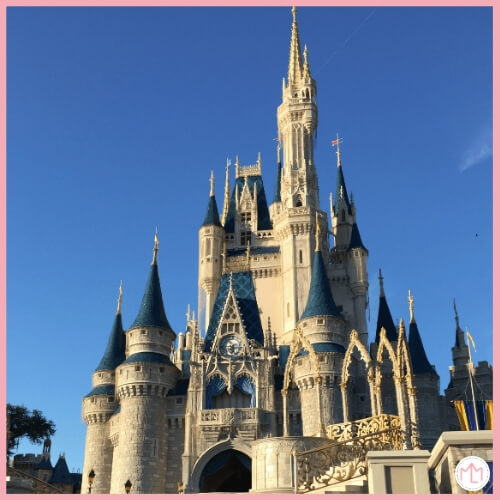 3. Don't over plan
(This may seem like it contradicts the last tip but don't worry, it doesn't!)
The best thing about this trip was I didn't have to overly plan because I didn't want to jam pack our day and make Baby L suffer. The last thing you want is to burn out your poor baby with scheduling something every hour that you forget to enjoy the moment.
Don't get me wrong, I love scheduling fast passes back to back and running around like a madwoman- but I couldn't drag my poor baby along with me in my madness!
If you check out our posts at the top of the page you can see how we did each park for each day of our vacation and it was perfect for us!
4. Pack Smart
Pack your diaper bag with as little as possible without sacrificing necessities.
Here's a list of everything that we packed in our diaper bag when taking our one year to Disney:
6 diapers for the day
Refillable wipe pouch
Clorox disinfectant wipes travel packet
Change of clothes
Sunhat
Muslin blanket
Bottles

Travel thermos for milk

(instead of buying milk every time she ate we bought a gallon of milk to leave in the room and just refilled the thermos every day. It saved us about $9 a day)
Sippy cup with water
Use a Diaper bookbag:
We brought a diaper book bag with us so it was easier to just sling on our back when we had to close up the stroller. It also fits better in the stroller storage basket and we even hung it from the stroller handles and it didn't bother us at all.
Bring a lightweight blanket to shield the sun (or towel):
The Florida sun is no joke. Even with the largest stroller sun visor, the sun didn't get entirely blocked out! We brought a lightweight muslin blanket with us to drape over the stroller when she napped.
I also saw some people who brought a thin towel with them and they placed it over the stroller to block out the sun when their baby napped too.
You don't want the bright sun waking your baby up after 5 minutes of falling asleep! It's also quite noisy in the park and having something over her stroller kept some of that noise out.
5. Pack a change of clothes in a Ziploc bag
We took our one year old to Disney World during Florida's wet season so there was a rain shower every single day.
One evening there was a steady downpour for about 4 hours and even though the diaper bag is "water resistant", because it poured for so long the bottom of her bag got soaked- including her change of clothes.
So when Baby L got drenched from the rain, we had to buy an outfit for her at the gift shop.
Needless to say, I learned my lesson and began to pack her extra clothes in a sealable bag to prevent her extra set of clothes from getting wet.
It's been a major success ever since!
---
You might like this article too!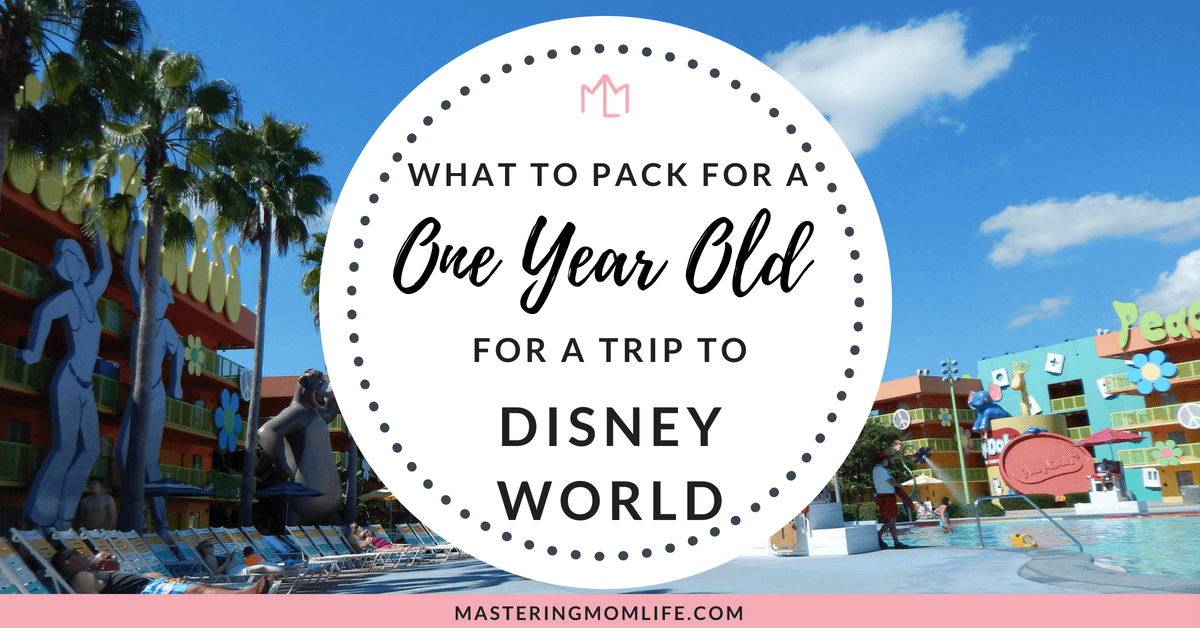 ---
6. Bring ponchos/rain shield for the stroller
Talking more about the rain…be sure to bring the rain shield for the stroller and extra ponchos.
We buy the cheap ones from the dollar store or Walmart because I'm not fond of reusing ponchos. There's really nowhere for me to store them for the rest of the day after they are wet so I prefer to throw them out and just use a fresh one the next day.
7. Be flexible
Taking your one year old to Disney is definitely going to require you to be flexible.
If you've been around my blog you can probably see that I am a bit of an avid planner…but one thing I learned with this trip was to be FLEXIBLE.
My main priority was to keep Baby L comfortable at all times.
So if we had to change a Fast Pass time so that we could eat or to wait until she woke up then that's what we did.
There were some days that I wanted to wake up earlier to go to the park but it just so happens that morning Baby L decided to sleep in 45 minutes more than she normally does.
Granted, we had a really long day the day before so she was tired just like the rest of us! With all that said, I learned to be flexible and just go with the flow of the day.
Trust me- it will save your sanity!
8. Know when to ride
Go on rides in the early morning or late afternoon to avoid the high sun and high crowds mid-day:
I've been to Disney about 20 times in my life so I usually have an amazing plan for Fast passes that let us use about 6 or 7 Fast passes a day.
What I do is plan my fast passes for the morning and after you complete your initial 3 fast passes you can schedule more. So by the afternoon we keep getting fast passes for the next rides and we end up riding most of the rides without waiting on lines!
But having an infant with us changed this plan.
I chose to schedule the Fast Passes for the afternoon.
Why?
My thought was, if we get to the Magic Kingdom early we can go on rides with hardly any wait time because the park is still practically empty. Then when the high sun and high crowds are out in the afternoon we wouldn't have to worry about lines because those were the hours I had Fast Passes.
My plan was to either be on a ride or in a restaurant during the afternoon hours so Baby L wasn't overheated.
This plan worked perfectly!
---
Check out this article too!
---
9. Have lunch at low times between 2-3pm
To avoid crazy food lines and packed restaurants it was best for us to eat lunch at an off time which we found out is usually between 2-3pm.
This worked out perfectly for us because Baby L eats at 2:00 so we were able to take a break from the strong sun or sun shower and eat.
People usually eat lunch at 12 or 1 so when everyone is on the rides, by 2-3 we were already done with most of our rides and enjoying a nice meal.
10. Have a rest day and enjoy the pool
I cannot tell you how much Baby L enjoyed her pool day! She was amazing at the parks but I didn't want to drag her to parks 4 days in a row and tire her out where she gets cranky and doesn't enjoy herself. So, we decided to have a pool day and enjoy our resort.
We stayed at All-Star Movies so we walked around and took pictures in the Toy Story area with Woody and Buzz and then took pictures with the 101 Dalmatians statutes.
We jumped from the main pool to the baby pool and went to take naps and then headed back to the pool.
We also used that evening to go to Disney Spring and grab a nice dinner and snacks! We also saved money because we didn't have to buy another day of park tickets.
RELATED READING: Our Stay At Disney's All-Star Resort with a Baby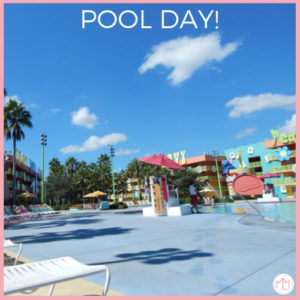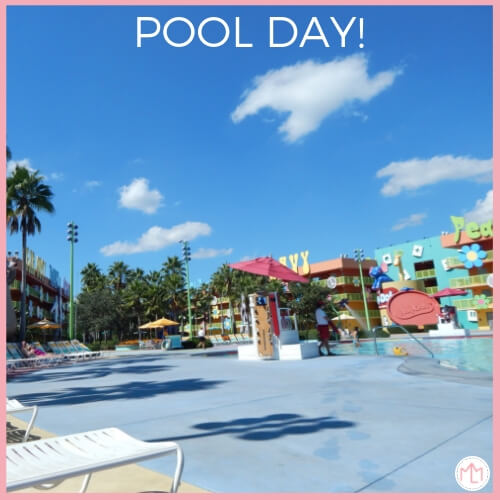 11. Use your travel days to relax/set up for next day:
We chose to have a midmorning flight so we can arrive at the resort in the early afternoon to have the rest of the day to relax and enjoy the resort. We were also taking Baby L on the plane for the first time so I wanted to be able to just go to the resort and let her relax.
I didn't want to drag her to her first park when she was up early in the morning and was on the plane for 3 hours. We took the afternoon we arrived to unpack, set up her crib, get our park bags together for the next day, explore our resort and take a dip in the pool.
We were in bed early enough to get a good night's sleep and Baby L slept through the whole night and woke up refreshed and ready for her first park day.
12. Plan your park hopping in advanced
If you are planning to park hop I always suggest planning your park hop day in advance to see when you want to hop and where you want to hop. Park hopping is awesome and I love being able to go from park to park.
Park hopping with Baby L was fine, but I think it flowed so smoothly because I planned our park hopping around her mealtimes and naps. This was she was sleeping on the bus and monorail and got to be awake at the new park.
13. Be mindful of baby's nap times
Talking about nap times…. I am a strong believer in the nap.
I've had Baby L on a schedule since she was one month old and she has had steady naps and a steady bedtime all her life. I've seen time and time again the benefit of having her on a schedule. But just because your baby is on a schedule doesn't mean you can't take him out!
My family was concerned that Baby L wouldn't do well at Disney World because if I followed her schedule so rigorously, she wouldn't be able to enjoy herself.
But with any vacation, any routine or schedule will get altered. So I always made sure to try to flow with her routine. I never sacrificed her comfortability so we can be able to do something.
Thankfully, her naps worked out perfectly every single day!
Being mindful of her nap times was like finding gold!
If she didn't nap she was fussy and cranky. So, we stuck to her regular nap times and just reclined her stroller for her to be able to sleep.
At her nap times, I walked around with her in a quieter area and kept pushing her until she got drowsy.
It worked like a dream!
That way, we didn't have to sacrifice being her naps at the park– and we didn't have to sacrifice the park for her nap.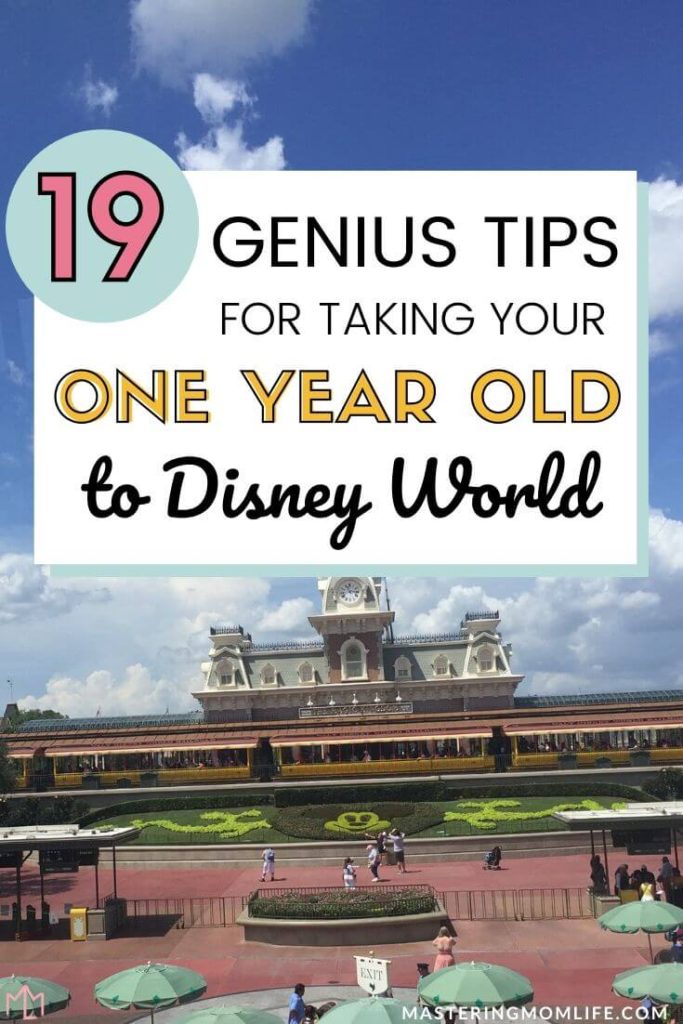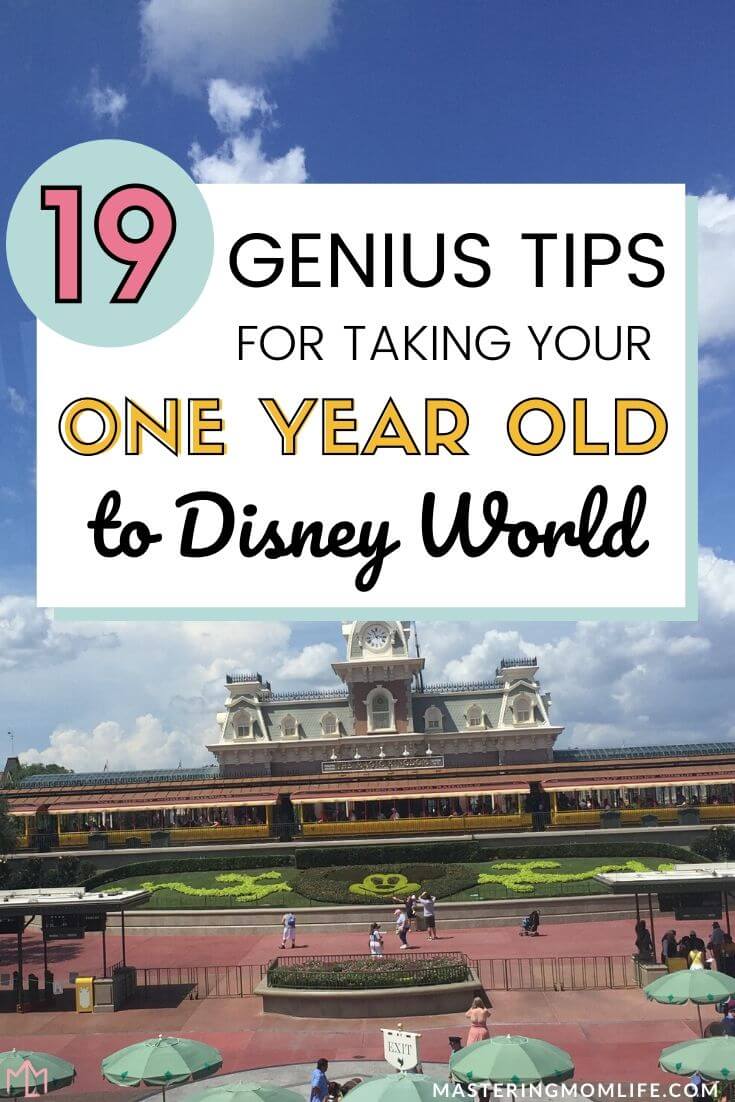 14. Keep your feeding schedule as close to normal as possible
Just like the nap schedule, try to keep your baby's feeding schedule as close to what they are used to.
Depending on how your baby eats maybe this means you need to have a sit-down meal when your baby eats so they can have solid food.
Or maybe this means just giving your baby their bottle. Or maybe you have all your food with you in the diaper bag that they can eat while you are touring the park.
Whatever works best for your family!
I found that eating when she was used to eating and not letting her get hungry and cranky, worked best for us.
We had snacks on hand for her and food that was good on the go. We had 2 sit-down meals a day, whether we ate at a quick-service restaurant or a formal restaurant.
Every hour or so I would give her a snack just to keep her energy up and I made sure she was hydrated.
Disney also had great snacks you can buy like yogurt, apples, carrots, string cheese, and grapes.
15. Take a travel stroller with good sun canopy and that reclines
Making sure our stroller had a good sun visor and was able to recline back for her to nap was a priority for me.
I absolutely love my everyday stroller but it's too big to lug around the airport and the Disney buses so we had to find a travel-friendly stroller.
It's also a plus if the stroller is easy to fold/close because you'll need to close the stroller when you use the Disney buses.
The recline function was a huge factor because Baby L was able to take her naps. And having a good sun visor on the stroller will help block out the strong Florida sun.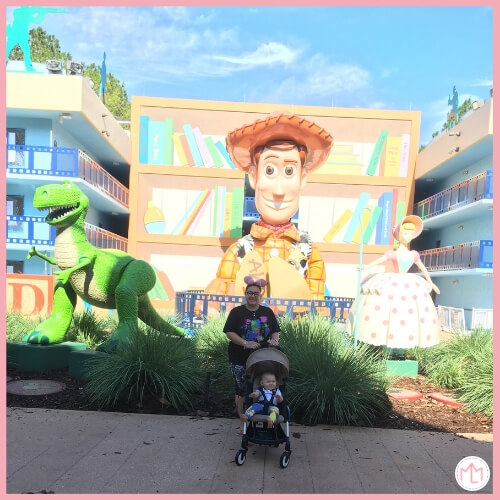 16. Do not keep baby up past normal bedtime for 2 days in a row
We learned from experience that if your baby is up all day and goes to bed later than normal one day it's always best for the next day to have an easy day and have your baby go to bed at their normal bedtime.
We made the mistake once of pushing Baby L to be out late 2 days in a row. We planned our vacation where one day was busy and one day was restful and it worked so well!
17. Sun hat and sunscreen will save the day
If you don't know this, the Florida sun and heat is relentless!
We had a sunhat for Baby L in the diaper bag and we put it on her every time she wasn't in her stroller being covered by the stroller visor.
We applied organic baby sunscreen every hour to her arms, hands, feet, legs, face, and neck. She got a little tanned but successfully no sunburn!
18. Kids meals are the way to go
Food wise, taking your one year old to Disney is easy!
I absolutely love Disney's kid's meals! Not only are they affordable but they come with so many items and have a great number of options for all dietary needs.
For every kid's meal, you get the main entrée with a side, a choice of 2 snacks, and a beverage.
Anytime we would order a kid's meal we would save the snacks and she would eat them throughout the day. When I wasn't that hungry I would order a kid's meal for myself too! They are between $5-$7 and include all of those items!
19. Stay calm and baby will be calm
I can sometimes get a little overwhelmed and it doesn't do well for my family.
I learned that I have to stay calm and every time I want to lose it (and God knows there are many times that I want to!) I just breathe and try to handle the situation to the best of my ability.
Along with being flexible on vacation, it's also important to stay calm.
There's going to be a million things that can change or have the ability to be messed up and when you're traveling with kids there are always bound to be some accidents. The good news is that when we stay calm our children have a higher chance of staying calm.
And you don't want to ruin your vacation with grumpy kids, grumpy spouses, and ultimately a grumpy family. You're not paying to have a grump vacation!
20. Show baby the sights and rides
I absolutely loved showing Baby L around.
She would look in amazement at the characters, rides, pictures, lights, and everything else! We made sure to point out characters, pictures, lights, buildings- everything we can possibly point at. She loved the rides and loved looking around. All she did was smile and laugh!
It was the best time!
21. Take lots of pictures
This is my favorite tip! Take pictures of everything and anything! My motto is "take it even if you won't need it because it better to take it than to be without it".
It's always easy to delete pictures you don't want but it's impossible to go back in time to take a picture that you wished you did.
You're one year old might not remember this trip but they'll have the amazing pictures to look back on to show them how much fun they were having.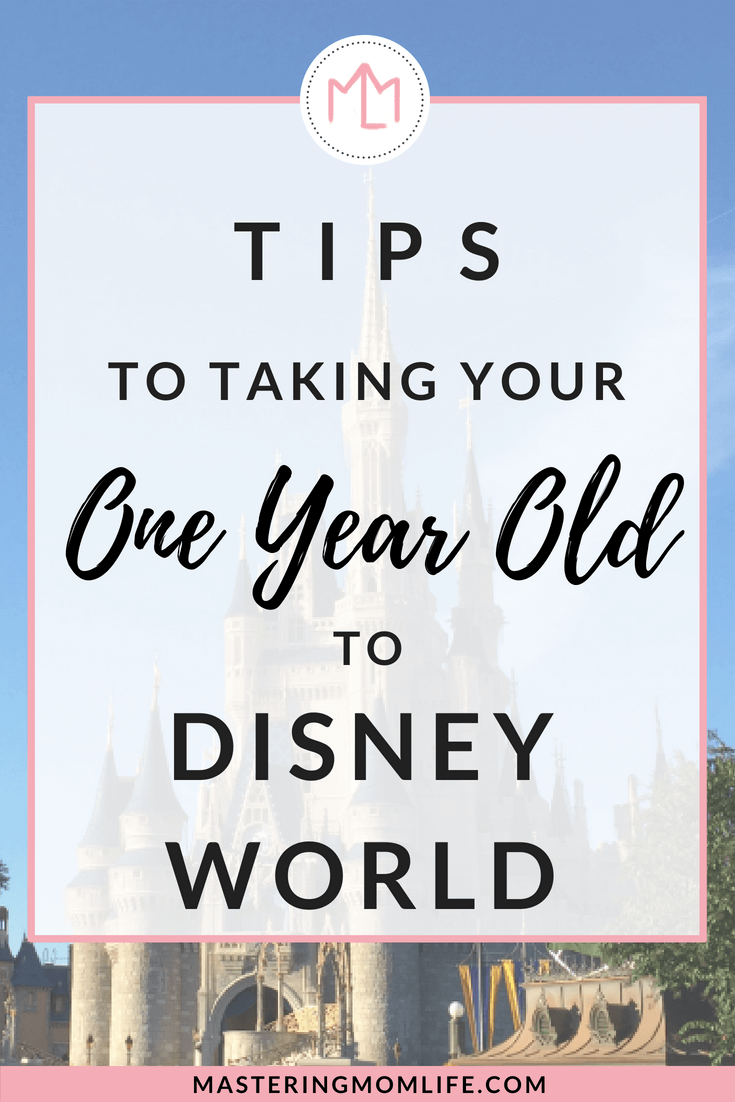 There you have it! I hope these tips help you in planning to take your one year old to Disney World. We had an amazing time and it was so successful that we already are planning to go again when she turns 2!
Don't forget to download your copy of my Disney Infant Packing Checklist! You won't want to arrive to your vacation and realize that you forgot to pack important items so be sure to get the checklist below!
Instead of stressing about making sure you have the right items, just download the packing checklist and you'll be good to go! Have a greaaatttttt vacation!!
Get Your Free Disney Infant Packing Checklist Now!
What are some of your favorite tips for taking your little one to Disney? We'd love to hear them! Share your tips below in the comments!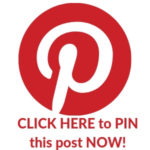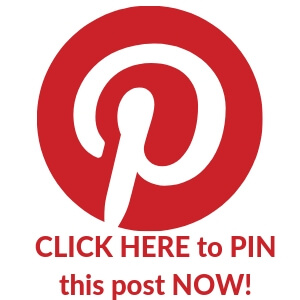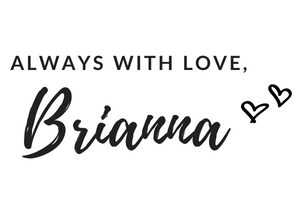 Wait! Do you love free printables??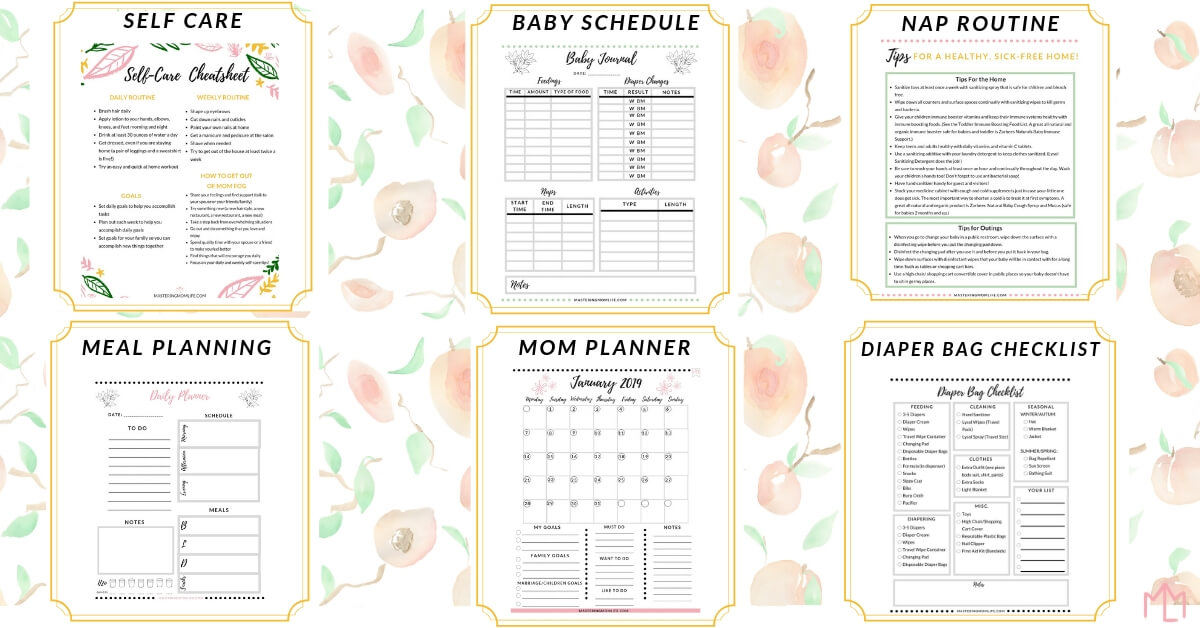 Become part of the Mastering Mom Life Insider tribe and get instant, FREE, private access to my resource library filled with printables + worksheets to make mom life easier!