Inside: Making sure you have all of your diaper bag essentials will make outings with your new little one easier and stress-free!
Since becoming a mom, the shopping routine I knew like the back of my hand is a distant memory. I no longer throw on a sundress, slip on some sandals, grab my purse and dashed out the door.
Now, I had to pack a whole mountain of things into a diaper bag, get my baby ready, and shuffle out of the door second-guessing if I forget anything.
I didn't have a system or a checklist. And my stress level went through the roof because of it!
Outings with your baby can be extremely stressful. But the best way to combat that stress and overcome the overwhelm is to make sure your baby's diaper bag is stocked from A to Z!
Making sure you have all of these diaper bag essentials will make outings with your new little one easier, stress-free, and help you prevent the worry that you forgot anything.
Countless times I would be a half-hour away from my house and facepalm because I forgot something essential. After this kept happening I made a diaper bag checklist and wrote it on a dry erase board next to my diaper bag. And it worked! I stopped forgetting things!
This list of diaper bag essentials is based on everything I thought I would need while my baby was out. Of course, the list changes as your baby gets older so below you will find
the item name
why you need the item
& when I didn't need it anymore
That way, you can choose what items you want or don't need in your diaper bag.
First things first- the right diaper bag:
Making sure you have the right diaper bag for you will help you be able to actually pack it. Find a diaper bag that you are comfortable with that is big enough to hold everything nicely, and that is durable preferably and water repellant. (Trust me, there will be plenty of spills in there!)
So let's get down to it!
My Diaper Bag Essentials List
1. Diapers
You will ALWAYS need diapers in your diaper bag. After all, it is called a diaper bag! The number of diapers you need will change depending on how long you are out and will change as your baby grows. (I've noticed that babies typically use fewer diapers as they get older.)
You always want to make sure to have enough in case of accidents or unforeseen circumstances. Since babies always need diapers, I make sure I have some extra in my car in the "emergency baby box".
See my little chart below for how many diapers I pack. Remember, I like to have extra because I learned the hard way that you can NEVER have too many diapers on you!
How many diapers to pack?
Newborn
1-3 hours: 3-4 diapers
4-7 hours: 5-6 diapers
6-9 Months
1-3 hours: 2-4 diapers
4-7 hours: 5-6 diapers
9-12 Months
1-3 hours: 2-3 diapers
4-7 hours: 4-5 diapers
12-18 Months
1-3 hours: 2-3 diapers
4-7 hours 3-4 diapers
2. Diaper Cream
I always make sure to have diaper cream! It is definitely included in my diaper bag essentials.
A lot of parents only use diaper cream when their baby has a rash but my pediatrician told me to use a preventive diaper cream every time you change his diaper.
This prevents any redness or rash on the front end instead of just using a stronger diaper cream after they have the rash.
I've been using this Cera Ve Baby Diaper Preventative Cream since Baby L was 2 weeks old and she NEVER got a diaper rash. Not even in the heat! (It also helps to change the baby as soon as they are wet or pooped!)
3. Wipes
Another obvious item on my diaper bag essentials list!
When Baby L was first born we would buy the travel packs of Huggies wipes. This didn't work well for us because we had to keep buying travel packs instead of just having a refillable option.
I found these Refillable Wipe Pouches and they work awesome. I make sure to refill the pouch before I leave the house and I'm good to go.
You can easily pull out each wipe and it's super simple to refill because it has a resealable top. The wipes don't dry out at all either. (I buy a big box of wipes and then just refill my containers and pouches. I found it so much cheaper than to put individual wipe packs all the time.)
4. Changing Pad
You are definitely going to need a changing pad!
I use my changing pad every time I change Baby L's diaper, no matter what. I know some parents who use disposable changing pad cloths and some who don't use them at all.
Personally, I'm kind of obsessed with things being clean and not spreading germs/bacteria so I always use my changing pad. I disinfect it after every use too. Some diaper bags come with a changing pad so make sure to double-check the diaper bag that you purchase.
5. Diaper Disposable bags
I like to have a few disposable diaper bags on me for emergencies. Disposable diaper bags are these little scented bags that you can put your baby's dirty diaper and it won't smell.
There are especially great if you find yourself changing your baby and there's no trash can around to dispose of the dirty diaper. They take up almost no space in the diaper bag so I like to carry a few with me. You can use them for anything too- wet clothes, dirty clothes, or accidents.
6. Bottles
Depending on whether you choose to breastfeed or bottle-feed you will have different items on your diaper bag essentials list.
If you are exclusively breastfeeding then you won't need bottles. If you are pumping then you'll have a whole other list of things you will need including your pump, your bottles to pump into, the valves, etc.
If you are bottle feeding then you are going to need enough bottles for all of the feedings that you are planning to be out. There are SO many different bottles out there- some super basic and some with a lot of parts.
No matter what bottle you are using, make sure to remember to bring with you ALL of the bottle parts (nipple, bottle, nipple ring, and so on).
7. Formula (in dispenser)
If you are formula feeding then you want to make sure to bring your baby's formula!
Some formulas are powder and some are liquid. If you are using a liquid formula then make sure to bring a travel thermos or some sort of freezer travel bag to keep the formula cold so it doesn't spoil.
If you are using a powered formula then I suggest buying formula cups or a formula dispenser so you can measure the formula for each feeding and have it ready to go.
I used the Tommee Tippee Formula Dispenser It also saves space in your bag!
(I'm one of those moms that experienced breastfeeding, pumping, and formula feeding- so I've kind of been through it all!)
8. Snacks
If your baby is eating solids then you want to make sure to have some snacks with you. Baby L loves the Happy Baby Teethers and Happy Baby Puffs. I put in the diaper bag one package of the teether crackers and fill up a little container of puffs.
9. Sippy Cup
If your baby is using a sippy cup then be sure to add it to your list of diaper bag essentials. Sometimes your baby will be using bottles and a sippy cup- that's fine! Just remember to pack them both.
When Baby L was 11 months she was still drinking milk out of her bottle but she liked drinking water from her sippy cup. So I needed to always have both.
10. Hand Sanitizer
Like I mentioned, I'm a little obsessed with things being clean so hand sanitizer is definitely on my list of diaper bag essentials! I use the mini size of Purell with Aloe and love it. It fits perfectly in a little side pocket and it easy to access.
BONUS: Download my Ultimate Diaper Bag Checklist so you can pack the perfect diaper bag each time you go out with your sweet baby. Never forget an item again! CLICK HERE TO GET IT NOW!
11. Lysol wipes (travel packet)
Keeping your baby away from germs is very important, especially if they are a newborn or if it is flu season.
Having these wipes are a lifesaver when you need to disinfect a surface quickly or clean something. You'll be surprised at how many times they come in handy!
I clean down every shopping cart before Baby L sits in, clean down public high chairs, and table surfaces that she will come in contact with while eating (I don't let her eat off of where I used the bleach!). I purchase these Lysol Disinfecting Wipes.
12. Lysol Spray (travel size)
Like the Lysol wipes, I like to have a Lysol to-go spray in my diaper bag as well. Sometimes I spray down the area where I am going to place the changing pad down and other times I just use it to quickly clean something off. (Always make sure to rinse off anything that you are going to give your baby after cleaning it with Lysol.)
13. Nail clipper
I always like to have a nail clipper on hand. Especially when Baby L was a newborn, I would make sure to clip her nails as she slept and sometimes we were outside when I would do it. Don't underestimate how fast baby nails grow!
14. Extra outfits
Extra items are absolutely on my diaper bag essentials list!
You never know when your baby is going to have an accident- spitting up, vomiting, diaper explosion, spills, etc.! Having an extra outfit will give you peace of mind that you will be able to change their clothes and not have to leave them dirty.
I always carry 2 extra one-piece bodysuits and leave them at the bottom of the diaper bag for emergencies. As your baby gets older the type of extra clothes will change.
If you have a newborn you might only carry extra onesies but if you have a one-year-old you may carry an extra shirt or pants.
15. Extra plastic resealable bags
This one goes hand in hand with the extra outfits. I always carry my baby's extra outfits in a resealable clear bag (such as a Ziploc bag or sandwich bag).
On multiple occasions, I have not only needed the bags but they have prevented the extra clothes from being dirty.  One time we got caught in a horrible rainstorm while visiting a theme park and we were soaked, including the diaper bag. I wanted to get Baby L out of her wet clothes and because I had the extra clothes in a sealed bag the clothes were dry!
If I hadn't had them in a bag, the extra outfit would have been wet as well. The bag also then comes in handy to put your wet or dirty clothes in them!
16. Bibs
Your baby will need bibs for feedings so I always make sure to pack 2 just in case one gets dirty. If I know I'm only going to be out for a short amount of time then I usually will only pack one. As Baby L started eating solids, I would bring a regular cloth bib and a plastic bib so I can wipe off food easily.
17. Extra socks
Along with having extra outfits, I also make sure I have extra socks. Especially in the cooler months. I can't even count how many times I needed an extra pair of socks for her!
18. Blanket
A blanket it a part of my diaper bag essentials because no matter what season it is Baby L like to have a blanket when she naps. For colder months I carry a thin, fussy blanket that is small enough to be folded.
For the warmer months, I carry a thin cotton muslin blanket. The thicker blanket doesn't always fit in my diaper bag so I'll make sure to have it in my car or at the bottom of the stroller. The thin blanket folds small and fits perfectly in my diaper bag.
A blanket also comes in handy when you are outside and you want to block the sun if your baby is napping.
19. Toys
Having a couple of small toys will come in handy throughout the day! Sometimes you need a quick distraction or something to calm your baby down quickly.
20. High Chair and Shopping Cart Cover
I started packing this High Chair and Shopping Cart Convertible Cover in my diaper bag when my daughter was able to completely sit up on her own and was strong enough to hold her head up and look around. (This was at about 5 months).
I found this awesome shopping cart cover that was also a transitional high chair cover that you can use at restaurants. If I didn't want to use my stroller while I was shopping I would just make sure to have the shopping cart cover with me so I can put Baby L in the shopping cart.
I know some parents who think this is unnecessary but I like to use one because it feels more sanitary to me.
21. Disposable Table Liners
If your baby is starting to eat solids and table food (and is not eating with utensils just yet), then you might want to consider bringing along disposable table liners with you.
Disposable table liners are these awesome placemats that have sticky strips on all 4 sides that you can peel and stick to the table. They also come in fun colors and characters for your baby to play with and look at.
Instead of being worried about her eating on a dirty surface, I wipe down the surface and stick on the disposable table cover. They come in folded small squares so they don't take up a lot of room in your bag either. I always have about 3 with me just in case. I purchase these Table Topper Disposable Stick-On Placemats.
UPDATE: Now that Baby L is almost 15 months old and learning to use utensils by herself, I use this reusable silicone placemat that has a built-in bowl. Baby L is a master at feeding herself but she also loves to turn her plates upside down so I had to start using built-in bowls when we go out so I can start teaching her not to throw her bowl/plate upside down.
I use this Multifunction Security Food Baby Silicone Placemat with Bowl and Groove. 
22. Pacifier
If your baby uses a pacifier then you'll definitely want to make sure you have one- and maybe even an extra one on a pacifier clip so it can't get lost. Baby L used a pacifier from when she was a newborn to about 6 months old so I made sure to have 2 on me whenever I was out.
23. Mini first aid kit (Band-Aids)
It never hurts to have a mini first aid kit on you. I don't carry a whole kit in my diaper bag but I do carry at least 5 band-aids. I always have a full first aid kit in my "emergency baby box" in my car.
24. Sunscreen
Sunscreen is important whenever your baby will be exposed to the sun. Especially in the warmer months. If you live somewhere that is tropical or mostly sunny throughout the year then sunscreen will definitely be a diaper bag essential for you. If you live somewhere with all the seasons and cooler months with less sun, then you probably won't be carrying sunscreen with you all the time.
Seasonal:
Some of your diaper bag essentials will change with the seasons. Here is a list of seasonal things I have in my diaper bag and when I use them.
Bug replant (June-September)
Swim Suit (June-August)
Swimming Diapers (June-August)
Optional:
Nursing Cover: As we talked about earlier, if you are breastfeeding then you may want to carry a nursing cover if you chose to use one.
Mini Cooler Bag: If you like to bring fresh snacks with you, like fruit or veggies, then I bring a separate mini cooler bag with me when I know I'm going to be out of the house for a long period of time. I just put her fruit in a container and add an ice pack int he mini cooler bag and I'm good to go.
If you are feeding your baby liquid formula that needs to be refrigerated once the bottle is opened then you're going to need to travel with a mini cooler bag as well.
If you are breastfeeding and bottle feeding your baby pumped breastmilk then you're also going to want to travel with your breastmilk in a cooler bag. I had to do this for the first couple of weeks when I was breastfeeding/pumping.
For Mom:
Some moms decide to use the diaper bag as their bag as well. Why carry a purse and a diaper bag if you can combine it into one bag? I personally use my diaper bag as a bag when I am running an errand somewhere local. If I am actually going out I tend to use a mini bookbag purse as my purse so it's one less thing I have to carry on my arms.
Either way, no matter what you carry your essentials in you're still going to want to make sure you have them! Here's a list of essentials for mom:
Wallet
Phone
Portable charger
Beauty bag
Lip balm
Keys
Personal necessities
Get the Free Diaper Bag Checklist Now!
Never forget any of your diaper bag essentials with the Diaper Bag Checklist! Glance over the checklist each time you pack your bag so you can be sure to pack the perfect diaper bag every time!
So there you have it- a list of diaper bag essentials to make a perfect diaper bag!
Remember, making sure to have all of your diaper bag essentials will make outings with your new little one easier, stress-free, and having a list of those essentials will prevent you from worrying if you forgot anything!
Now you can overcome the struggle of packing your diaper bag!
Within a few weeks, you'll be a pro at throwing on some jeans, packing the diaper bag without a worry and happily pushing your baby out the door 🙂
Do you use any item on this list of diaper bag essentials? Feel free to share in the comments below!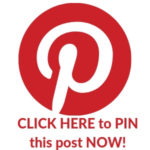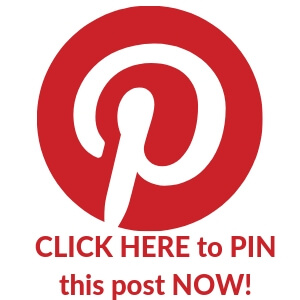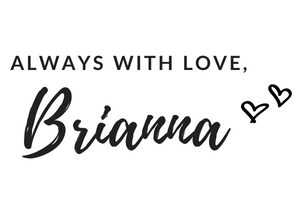 Wait! Do you love free printables??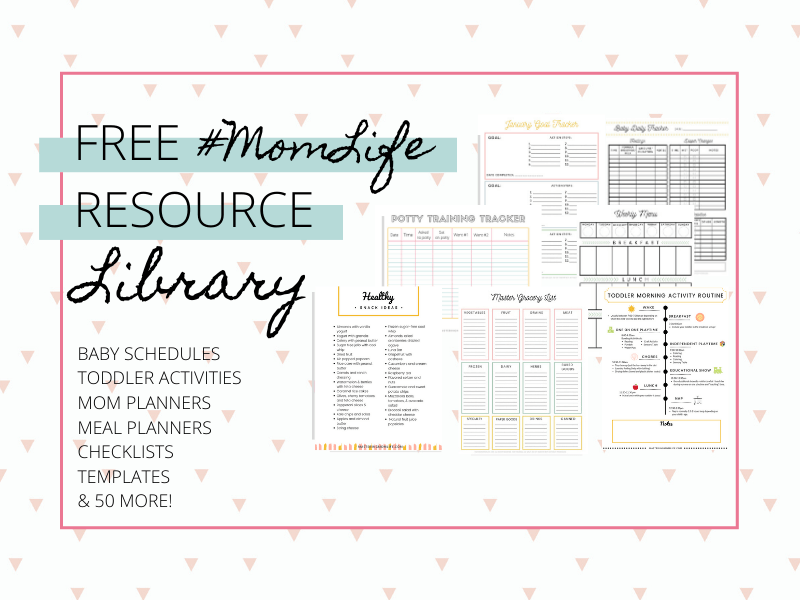 Become part of the Mastering Mom Life Insider tribe and get instant, exclusive access to my Mom Treasury filled with FREE printables + worksheets to make mom life easier!