We booked the trip, received the confirmation code, jumped for joy — and then my husband and I stared at each other.
Wait…how in the world are we going to fly to Disney with our one year old for the first time?? My mind was immediately flooded with a million things to do.
Packing for a Disney vacation can be stressful. Packing for any vacation that involves a flight can be even more stressful.
Throw in flying with an infant and you got yourself one overloaded stressful situation…
But don't worry because it doesn't have to be!
We're going to go over all the nitty-gritty packing details and find out the 3 steps we can take to help us EASILY pack for a flight to Disney World (with an infant too!).
The ultimate secret to packing easily can be broken down into 3 steps. Each step is actually a question to ask yourself before you start to pack for the flight:
Step 1: What luggage/bags am I using? Are they in good condition? Am I checking any luggage?
Step 2: What am I packing? Can I fit what I'm packing in the bags I'm taking?
Step 3: Can I maneuver my bags at the airport and on the transportation I am using to get to and from my destination?
After asking myself these questions I was able to make a plan and easily pack for our flight! I was successfully able to pack all my husband's belongings, my belongings, and Baby L's belongings in 3 bags. Yes, this included everything we needed for the whole week!
Now I'm not telling you this to brag in any way but to encourage you and let you know how we did it so you can do it too!
How to Easily Pack for Your Flight
Want to easily pack? How did we do it?? Let's begin!
Step 1: What luggage/bags am I bringing?
Before you start packing, it's super important to figure out what bags you're using. This may seem like a remedial question that you can skip right over but I found out the secret to packing easily is to make sure you have a good bag that all of your stuff will fit into.
This is a perfect time to double-check the condition of the luggage.
Is it broken?
Are the stitches still intact?
Do the zippers still work?
If yes, then you're good to go! If not, then maybe its time to take a trip to the store (don't forget to check the clearance section first to score a good deal!)
Now is also the time to decide if you want to check luggage or not. Maybe you don't want to pay extra to check your luggage and you just want to try to fit all your belongings in a carry on size bag.
It's always best to choose which luggage and which size luggage you want to bring with you before you do anything else.
Don't forget to double-check your airline's exact policy on bag dimensions and prices for checked bags or carry-ons.
This is what we brought with us on our trip:
(Remember, we had 2 adults and a one-year-old traveling to Florida from NYC for a vacation of 6 days)
2 Carry On's- One carryon per adult (me and husband)
3 Book Bags- One book bag per adult and Baby L's diaper bookbag
1 Checked luggage- we paid the $25 to have the bag checked
Step 2: What are you packing?
The main key to help you easily pack is to actually know what you are planning to pack. This is where a list comes in handy!
Write down everything you need and be sure to pack everything that you need for your trip. I know this is easier said than done but a list will definitely make packing less stressful.
To help you pack I made an awesome Ultimate Disney Packing Checklist for you to use so you don't forget anything!
If you're anything like my family, if we don't use a list then most of our vacation is stopping at places to buy what we forgot to pack. Don't let that be the case for you!
Be sure to download my Disney Packing List so you can pack stress-free!
What did we pack:
I packed everything on my Disney Packing Checklist! Plus, I also made this super helpful infant master packing list. To get the infant packing checklist you can check out my post– "What to Pack for Disney with an Infant".
We packed EVERYTHING on these lists in 2 carry-ons and a checked bag! Be sure to check out that post and download the master list for yourself!
It's also important to keep in mind the luggage that you chose in Step 1 so you can make sure everything will fit. I know some people who get everything out they want to pack first and then choose their bag based on how much they are bringing. Do what works best for you!
What did we put in each bag:
My Carry On: I had all of my clothes and the toiletries for me and my husband. I put all of the liquids in a gallon ziplock bag so I can remove it from my bag upon request at the security table.
My Husband's Carry On: He had all of his clothes and all of Baby L's clothes (including diapers)
Checked Bag: We put all of Baby L's extra stuff that was on our list and all of the things that would not meet TSA carry on requirements. We efficiently packed extra diapers, extra bottles, crib sheet, Disney gear, Lysol spray, extra shoes, sunscreen and everything else on the list.
PRO TIP: We managed to leave a quarter of the checked luggage empty so we had room to bring home souvenirs too!)
My Book Bag: My book bag was my purse so I had my wallet, electronics, and book for the plane.
Husbands Book Bag: His bookbag had all of his gear (chargers, laptop, book). He also downloaded some children's movies off of our streaming sites so Baby L can watch if she was super fussy at any point on the plane.
Diaper Book Bag: This bag was Baby L's necessity bag. We packed everything that Baby L would need for the airport, the flight, and the rest of the day.

bottles for the day,
the bottle parts,
premade formula cups,
sippy cup with water,
thermos with milk for the day,
3 small toys for the plane,
light muslin blanket for the plane/stroller,
wipes,
diapers,
diaper cream,
Clorox wipes,
Happy Baby pouch for a snack,
extra change of clothes, and
diaper pad.
I had all of the liquids in one ziplock bag and all of the food in another so when we went through security they can inspect the bag as fast as possible.
TSA prohibits any liquids greater than 4oz in your carry on bag but that does not apply to liquids required for babies. Be sure to double-check the TSA guidelines for yourself before flying with your infant.
To help you pack all of the essentials and prevent forgetting anything, be sure to download your copy of my Disney Packing Checklist! You can access it below!
Step 3: Who carried what in the airport (How we maneuvered our bags)
I know this may be a silly thing to add, but it's all fine and dandy to pack everything and realize that you have no arms to carry it!
It's important to be able to not only pack efficiently but know that you can easily handle and maneuver your bags at the airport. After all, you want to make sure that you can get in and out of security, to your gate, and boarded on to the plan as smoothly as possible.
We made sure both of our carry on's were in good condition to be rolled the whole time. We purchased those luggage's that have a hard exterior like a box and that could be rolled without tilting it.
So, my husband rolled his carry on and my carry on with his book bag on his back and I had my bookbag on my back while I pushed the stroller. The diaper book bag fits perfectly under the travel stroller and when we needed to fold the stroller up we slung the diaper bag on our backs and held Baby L.
We prepaid for the checked luggage online so when we arrived at the airport we immediately dropped it off and didn't have to worry about it.
We utilized Disney's Magical Express:
We were taking advantage of Disney Magical Express so we didn't have to worry about picking up our checked bags at the carousel.
Disney's Magical Express is an awesome perk that you get when you stay at a Disney Resort onsite where they transport you for FREE to and from Orlando International Airport and your resort. Disney's Magical Express comes with another amazing luggage service where they pick up your checked bag for you and deliver it straight to your room!
This means you don't have to wait for your checked bags at baggage claim- they will pick your bag up for you at the airport and the next time you see it it's in your resort room!
To partake of this amazing service, Disney will mail you a special luggage tag and all you have to do is put the special luggage tag on your bag. It's that easy! Each member of your party will receive a luggage tag for a checked bag. Awesome service! (You can find out more about Disney's Magical Express here on the official Disney World website!)
Disney's Magical Express Tip:
A super important tip to remember when utilizing Disney's Magical Express– your checked luggage can arrive at the resort any time of the day after you check-in.
For example, if you arrive at 2 pm and check-in at 3 pm, your checked luggage on the Disney Magical Express can arrive anywhere from 3pm-10pm.
So, this means if you have something important in your checked bag that you're going to need for the day– be sure to pack it in a bag that is not being checked. Disney advises you to have a "day bag" which has all of your personal items, important items, a change of clothes, electronics, and medications.
I even pack a bathing suit just in case I want to hit the pool. This way there is nothing in the checked luggage that you need for that day. We made sure to have all of Baby L's important items with us at all times. This is also another reason we chose to put her clothes and bottles in carry-on bags- with the worst-case scenario in mind that we get our bags super late.
Everything worked out perfectly!
We had no issues at all with anything that we packed. We didn't forget anything and our checked luggage arrived in our room 2 hours after we checked in!
Since I packed Baby L's clothes in the carry-on, I was able to change her into a bathing suit and enjoy the pool when we arrived too. Make sure not to waste your arrival day and do something fun!
We packed everything in the same exact way when we left and were so grateful we left space in the checked luggage because we bought so many souvenirs! We even had more space because Baby L had used most of her diapers so that left us more room to pack our keepsakes.
Get Your Free Disney Packing Checklist Now!
Don't forget to download your copy of my free Disney Packing Checklist!
You won't want to arrive at your vacation and realize you forgot to pack important items so be sure to get the checklist below!
Using this checklist I was able to pack everything that I needed to for my whole family and we didn't have to buy ONE thing because we didn't forget to pack anything!
Instead of wasting money on buying things that we forgot, we were able to save that money and spend it on delicious treats and beautiful souvenirs.
And instead of stressing about making sure you have the right items, just download the packing checklist and you'll be good to go!
So that's it! Don't forget– here are the essential questions to ask yourself these questions before you start to pack for the flight that will make packing SO MUCH EASIER!
What luggage/bags am I using? Are they in good condition?
Am I checking any luggage?
What am I packing? (Make a list of things you need.) Can I fit what I'm packing in the bags I'm taking?
Can I maneuver my bags at the airport and on the transportation I am using to get to and from my destination?
I hope these tips help you to easily pack in your endeavor! I know packing can be tedious and a pain but these tips will help you pack in the EASIEST way without wanting to pull your hair out!
We just planned our next Disney Vacation and after I received the confirmation email, I was able to celebrate without the worry of being stressed because NOW I know I have a system of packing that WORKS!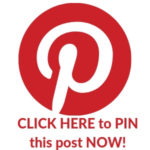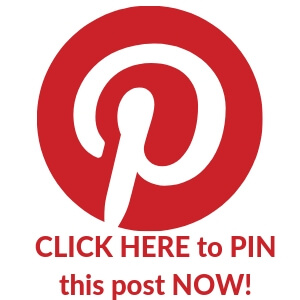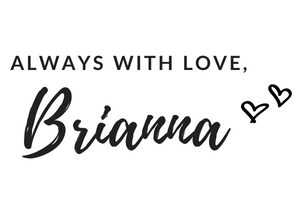 Have a greaaatttttt vacation!! Are there any tips you have that help you and your family easily pack? Share your easy tips below in the comments or feel free to share how these tips have helped you!
P.S Do you love free printables??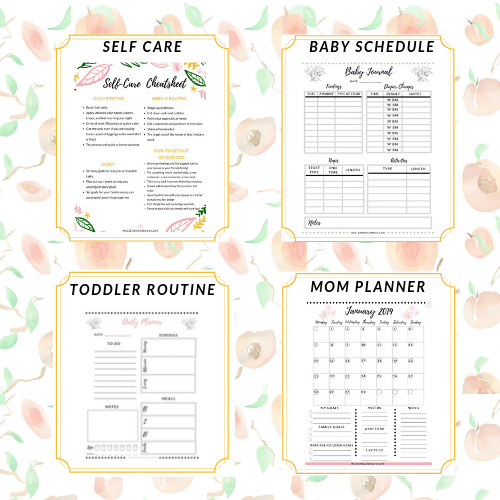 Become part of the Mastering Mom Life Insider tribe and get instant, exclusive access to my Mom Treasury filled with FREE printables + worksheets to make mom life easier!