I love Mother's Day because it's a celebration of all the things that mom's do! Being a new mom is NOT easy.  So, if you're looking to get the new mom in your life a special gift, I'm going to give you a bunch of Mother's Day gift for new mom ideas!
I believe ALL moms deserve something special and deserve to feel special, especially on Mother's Day. But there's something extra special about becoming a new mom because it's the first time that you are experiencing the new life of motherhood. A new mom has just gone through the terrain of pregnancy, went through labor and delivery, and is now in the postpartum stage of motherhood.
Because of all of this, a new mom deserves the best! Usually, gifts for new moms focus on her self-care, leisure, things to pamper her, and things that will better her life.
If you have no idea what to get a new mom for Mother's Day- look no further than here! Because I'm going to give you 16 awesome ideas for a Mother's Day gift for a new mom!
As a recent new mom, I know first-hand what a new mom would absolutely love!
14 Mother's Day Gift for New Mom Ideas
This post contains affiliate links. Any purchases you make through these links, I will receive a small commission at no extra cost to you! Mastering Mom life is a participant in the Amazon Services LLC Associates Program. As an Amazon Associate I earn from qualifying purchases. Please view Mastering Mom Life's Terms, Disclosure & Disclaimer Policy and Privacy Policy. I wholeheartedly believe in all of the products I recommend and use them all! 
It's important to remember that special gifts do NOT mean expensive gifts. A special gift is something that is given from the heart, with much thought and care. It can the tiniest homemade gift, or something special that she has been wanting. A special gift is thoughtful and filled with love!
1. Mom Mug
One of the first awesome Mother's Day gifts for new moms would be a cool mom mug! They make really awesome and fun mom mugs. Some of them say "New Mom" or "Mom Fuel" or "Mom Established" and the year that she became a mommy.
2. Mom T-shirt
There's nothing better as a new mom than to sport a mom t-shirt! It's you're officially a part of the motherhood tribe! A great Mother's Day Gift for a new mom is a t-shirt that says something cool about being a mom.
3. Pajamas
Another great Mother's Day gift for a new mom is some comfortable pajamas. New moms experience a lot of changes postpartum, so comfy pajamas and slippers can go a long way! If she is breastfeeding, you can get her nursing pajamas or something that is comfortable to wear but also accessible for her to be able to nurse.
A pair of comfortable slippers is also a great addition to the gift!
4. Robe
The fourth idea for Mother's Day gifts for a new mom is a nice, comfortable robe.
A house robe, whether it be nice and fluffy or thin and soft, can be used every day! She can throw it over pajamas or just wear it around the house while she's getting stuff done.
5. Mini Purse
Moms have SO MANY things to carry when she goes out. Switching from a purse to a diaper bag can be a huge step for a new mom. Having a mini purse helps moms know that she has all of her important items without having to carry a big purse AND a diaper bag.
I decided to switch my regular over the shoulder purse for a mini bookbag purse, that way I can carry the diaper bag on my arm, my baby in the other arm, and push the stroller with my free hands. It's been a great mom life hack!
6. Comfortable pillow
The next Mother's Day gift for new mom idea is a brand new, comfortable pillow. Starting to see the "comfy" trend??
New moms have a lot of aches and pains that she's never experienced before, so getting a good night's sleep is imperative! New moms tend to not get as much sleep so when she does sleep, she needs it to be completely restful and comfortable.
This is my favorite pillow! I got it 2 weeks after I had my daughter and it changed my sleep life.
7. Comfortable blanket
A perfect gift pair to a comfortable pillow is a comfortable blanket. A nice, soft, plush blanket is a great addition to the pillow gift!
8. Massage
Another great Mother's Day gift for a new mom is a massage! Who doesn't love a relaxing massage?? New moms are constantly busy and thinking of their baby instead of themselves so giving a gift of relaxation and comfort is a great option!
This also gets her out of the house for some much-needed self care so it's a win/win!
9. Mani/pedicure
Staying with the same "relaxation" theme, a manicure and pedicure are another brilliant gifts for new moms! New moms don't want to spend money on themselves, don't focus on themselves, and definitely, don't care about their nails every second of the day. Between doing dishes, laundry, changing diapers, and cooking- nice nails may be the last thing on her to-do list. A manicure and pedicure can be a nice gift to help her get out of the house and relax a bit.
10. DIY Home Spa
You don't have to give a costly massage or manicure/pedicure- instead, you can give her the gift of a DIY home spa bath. A new mom would love a relaxing bath with candles and a comforting aroma.
You can get her a bath bomb and some candles or a full DIY spa kit! The options are limitless.
11. Coffee maker
The eleventh awesome Mother's day gift for a new mom idea is a new coffee maker. Most families don't spend too much money on household appliances when they have a new baby because finances are stretch thin. A new coffee maker can be the saving grace for a new mom!
12. Mom Planner
Being a new mom is difficult. You have to plan your to-do list and activities all while tracking your baby's naps and feedings. It can be A LOT! But having a mom planner can help any new mom organize, track, and plan their day and their baby's day!
I created a FREE mini mom planner called the Mommy & Me All-In-One Planner to help moms plan their day as well as track her baby's naps and feedings.
This is a brilliant Mother's Day gift for new moms- and its free! Get your copy of the free instant download mom planner now!
13. Instant camera
The next idea for a Mother's Day gift for new moms is an instant camera. Instant cameras are super trending right now and it's a fun way to record all the new, fun things that come along with having a new baby. It's a great gift because moms take a picture and instantly get the print out on film. It's a perfect milestone and monthly tracker too!
(If you want to pair this gift with some other things, you can also give her some extra film and a photo album for her to save and store the new pictures and memories she is making!)
 14. Coffee
Is the new mom a coffee lover?? Another great Mother's Day gift for a new mom is some of her favorite coffee grounds, beans, or coffee pods. Feel free to get her something that you know she wouldn't get for herself!
15. Amazon gift card
Who doesn't love an Amazon gift card?? You can find just about anything on Amazon and get it delivered straight to your door- a new mom's dream come true!
If you don't really know if she will like any of these gifts, a great option is a gift card!
Get an Amazon eGift Card Here!
16. Subscription to Amazon Prime, Amazon Family, or Amazon Pantry
As a new mom, I love gifts that were practical as well as something that I loved.
A really amazing gift is the gift of Amazon Prime, Amazon Family or Amazon Pantry. With any of these services, you can order EVERYTHING that you need at a fraction of the price.
Amazon Prime:
Amazon prime is the perfect Mother's Day gift for new moms because moms can order whatever they want for free shipping, access thousands of movies, and even have exclusive access to millions of songs and playlists. It's a 3-in one gift!
Amazon Pantry:
Help moms save a trip to the grocery store by giving her the gift of Amazon Pantry. She will have exclusive access to a wide selection of low-priced food items!
Amazon Family:
Moms can order everything they need for their baby without ever leaving the house for a fraction of the price that it would be at your local store.
From diapers, wipes, detergent, diaper cream, soap- and so much more. The Amazon Family Subscription allows you to order everything on a monthly basis with an amazing discount.
This is like the perfect gift that keeps on giving!
Grab Your Free Mini Mom Planner
Don't forget to download the FREE Mommy & Me All-In-One Planner to help moms plan their day to day tasks as well as track baby's naps, feedings, and activities all in ONE place!
Download the planner now!
There you have it! Here are 16 Mother's Day gifts for new moms!
Remember, you want to get her something that is heartfelt, thoughtful, and something to make her feel special. Maybe even get her something that helps her easily accomplish her daily tasks and makes her new mom life easier! All moms aren't all the same so be sure to think of her likes, interests, wants, and needs.
Happy gift giving!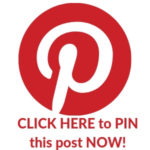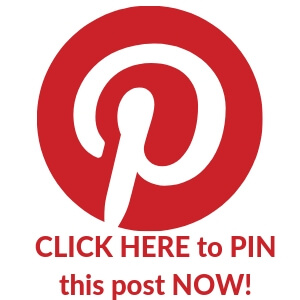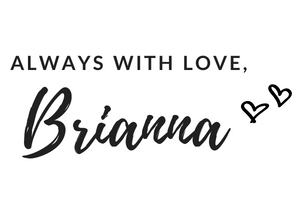 Wait! Do You Love Free Printables??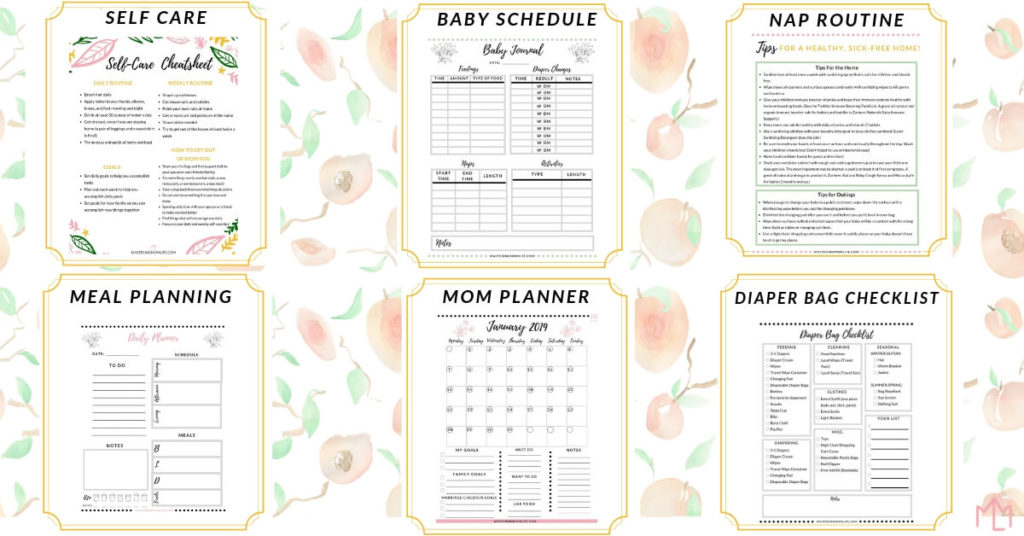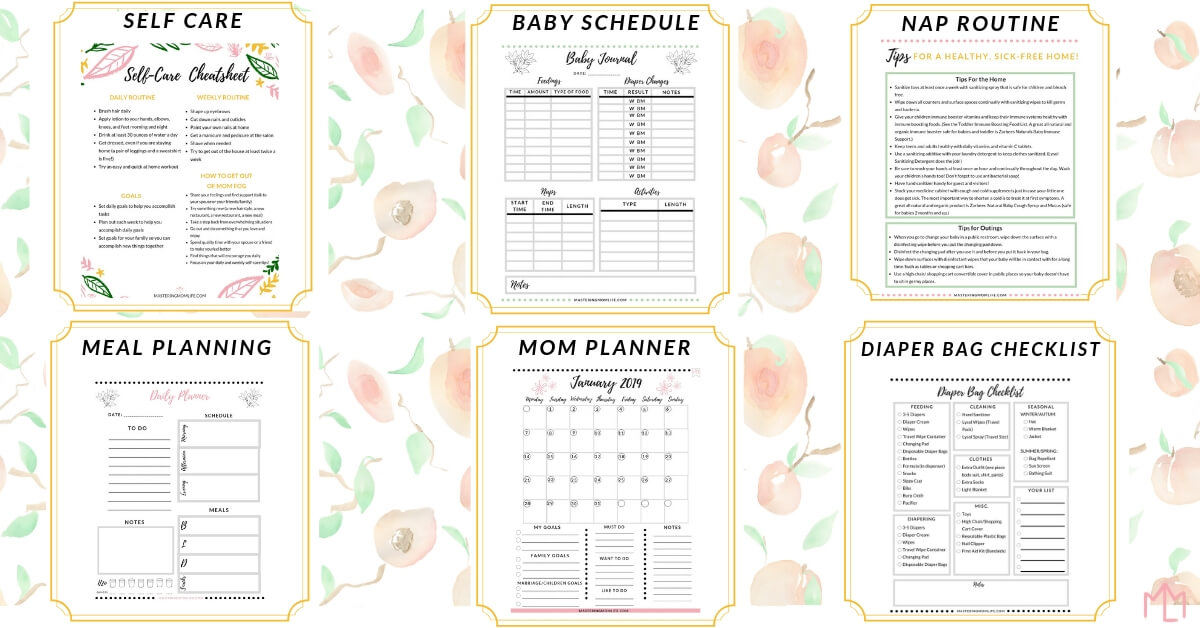 Become part of the Mastering Mom Life Insider tribe and get instant, FREE, private access to my resource library filled with printables + worksheets to make mom life easier!