There's nothing better than a sparkling clean kitchen, a spit spot bathroom, and walking around the house with your socks on and they don't turn black.
I can't tell you how great I feel after doing a good deep clean!
Now that it's Fall, I always do a Fall Cleaning that consists of deep cleaning my house to get ready for the holiday season.
Want to know the easy steps that I do to get my house fresh, clean, and prepared for the holiday season?? Great! I'd love to share my home cleaning list with you to help you easily and efficiently clean.
The KEY to accomplishing the Fall home cleaning quickly and efficiently is to find great tips for cleaning and to clean your home one room at a time!
I have my own version of Fall Cleaning that helps me get ready for the holiday season, having guests over, and cleaning the areas of my house that I know I will be using for the holiday season.
Be sure to read my article "What is Fall Cleaning?" to learn all of the awesome benefits of Fal Cleaning. Fall Cleaning your home will make your holidays stress free because you prep your home for the holidays early enough that when the holidays come you have more time to spend with family and friends!
Not only do I tell you how to easily clean your home to prepare for the holidays, but I also include my Fall Cleaning Master Checklist so you can track how much you have done and make sure you checked everything off that you needed to get done!
Let's get your home ready for the holidays by going through each room of your house with the best tip and tricks to easily complete your home cleaning!
How to Accomplish the Fall Home Cleaning
Let's go through each room of the house and get right to the awesome tips and tricks of cleaning!
Kitchen
One of the most important rooms in my house during the holidays is my kitchen.
Why? Because I'm ALWAYS baking, cooking, and preparing meals constantly!
Since I use my kitchen so much during the holidays, I always make sure it's nice and clean before the holiday season begins. That's why one of the first things I do for Fall Cleaning is to start in my kitchen. Here's a list of things I do in my kitchen for Fall home cleaning:
Get out my holiday baking and dishware:
This where I rotate my pots/pans and baking dishes and get out all of my utensils for holiday cooking and baking. There a ton of things I use for the holidays that I don't even touch during the year so I usually store those pans and dishes in the back of my cabinet. During the Fall home cleaning is when I get everything out!
Deep clean the oven and stove top:
Ovens can get pretty dirty! I use this time to deep clean my oven and my stove top. I take all of the parts off of the stove and the rack out of the oven and clean them with baking soda and Dawn soap. Then I put my oven on "self-clean" and let it work its magic for the next 4 hours. Don't forget to clean between the cracks of your stove and counter and the broiler drawer!
Go through my pantry cabinet to get rid of old or expired food:
I'm super guilty of hoarding food in my cabinet that it passed its expiration date. Sometimes I'm just so busy that I forget to go through it! I use my Fall home cleaning to go through all of my kitchen cabinets and even rearrange my plates/cups. I also throw out any cups or plates that are chipped or broken.
Go through my refrigerator and throw out old and expired food/ deep clean the refrigerator:
Just like my cabinets, I also go through my refrigerator to get rid of any expired sauces, jars, or juices. I also use this time to take everything out of the refrigerator and wipe down all of the drawers, shelves and door shelves. You'd be surprised how dirty your refrigerator can get!
Just like the refrigerator, I deep clean my freezer and toss anything that is old or freezer burned. There are things that I have in there that I completely forget about!
Make sure all of my mixing bowls and utensils are accessible
Just like when I take out my baking dishes, I also make sure that my mixing bowls and utensils are accessible. I always use a bunch of different measuring cups that I hardly use during the year except for the holiday season. So I find them, clean them, and organize my utensil drawers.
Clean my kitchen aid/mixer
I'm pretty good at cleaning my kitchen aid/mixer on a regular basis but I use this Fall cleaning to take some of the parts off and do a deep clean before I start using it for all of my baking.
Clean the exhaust fan over the stove
I DO NOT like cleaning the exhaust fan and grease screen over my stove. I don't know if I'm the only one but I'm not a fan of caked-on grease! I usually have my husband take down the little grease screen and then I soak it in Dawn soap and baking soda for a couple of hours. It comes out super clean and shiny!
Clean underneath the kitchen sink
I also find time to clean underneath my kitchen sink and go through any cleaning products that I don't use anymore or that are empty. I also store my kitchen towels under my kitchen sink so I have them accessible when I need to dry my hands or have to clean up a spill quickly.
Dust everything on my kitchen counter
I also use this time to take everything off of my kitchen counter and disinfect my counters and dust everything. Like coffee makers, knife blocks, dish racks, etc.
Dust the cabinet doors and clean the cabinet knobs
When I go through my kitchen cabinets I also clean down the actual cabinet doors and knobs. I can't believe how much "gook" can get accumulated on the cabinets and knobs. It takes 5 seconds to wipes down the doors and knobs!
Clean the trash can and disinfect all garbage cans
I usually clean my trash can weekly but when I Fall Clean I disinfect the whole can and add some air freshener to the bottom of the can.
Make sure I have enough kitchen items in stock (garbage bags, napkins, paper towels, disinfectant wipes, etc.)
During the holiday seasons, I go through A LOT of trash bags, disinfectant wipes, soap, and napkins! So I make sure to buy these items in bulk before the season starts so I not only have the items on hand but I also save money by buying the items in a large quantity!
Bathroom
Another area that I really focus on in Fall Cleaning is the bathroom. Since I always have a lot of family and friends over for the holidays my bathroom gets A LOT of visits.
I like to have my bathroom deep cleaned before the busy holiday season begins so I can focus on other things that need to get done.
Don't get me wrong, I don't clean my bathroom just once but I do my super deep clean once before the holidays and then once after. This way, I know my bathroom is clean if I have unexpected guests arrive. Here's a list of things I do in my bathroom for my Fall home cleaning:
Deep clean my toilet bowl and the base of the toilet
I like to clean my toilet on a regular basis but I use my Fall home cleaning to remove everything from my bathroom floor and sweep and mop around my toilet base. It's also important to clean the inside rim of your toilet and even take off the toilet seat to clean the hinges. You can even use this time to replace your toilet seat altogether!
Dust the cabinets and clean the cabinet knobs
I don't have many cabinets in my bathroom but with the few that I do have, I like to clean the doors and knobs. I have one mirror cabinet above my bathroom sink that I clean with glass cleaner to make nice and shiny.
Replace the shower curtain liner
I'm a little compulsive about how clean I like my bathtub/shower so I like to replace my shower curtain liner about once or twice a month. I use my Fall home cleaning time to replace the shower curtain and shower curtain liner. If you don't have a shower curtain because you have a shower door, then be sure to clean the hinges where the door slides.
Deep clean the bathroom tub and the faucet
I like to deep clean my tub once a month, especially because my daughter is old enough now to take baths without the baby bathtub. I like to use a bathroom scrub for my tub and then I rub a lemon on my tub faucet and sink faucet to make it nice and clean and shiny.
Go through my towels in the linen closet and replace old and "holey" towels
My linen closet isn't in my bathroom but I usually clean the linen closet when I clean the bathroom because it's "bathroom" related. I go through all of my towels and get rid of the ones that have holes or are bleached/damaged. A really cool way to recycle your old towels is to cut them up and use as wash clothes or wash rags around the house!
Deep clean the sink and bathroom vanity
Like I mentioned before, I like to take all of the items off of the bathroom sink and deep clean the corners of the vanity area. I also like to replace toothbrushes too.
Go through the medicine cabinet and throw away any old items
I have my medicine cabinet high in my bathroom because it's the only safe place that my toddler cannot reach! I regularly go through my medicine cabinet to throw out any expired items, make a list of things to restock on (like band-aids, antibiotic cream, or Tylenol).
Restock bathroom items (such as cotton balls, Qtips, toilet paper, tissues, etc.)
When I go through my bathroom medicine cabinet I also like to make a list of things that I know I am going to need for the holiday season. I always get a lot of guests and overnight visitors (mainly family and friends)!
So I like to make sure I have enough cotton balls, q-tips, tissues, face wipes, shampoo, soap, toothpaste etc. I also like to have extra guest towels and brand new toothbrushes in case I have some family members who decided to unexpectantly stay over.
Throw away any old bathroom items (old razors, empty lotions bottler, etc.)
I also like to go through any old items or empty bottles and declutter. If there is a shampoo that hardly gets used and there's only an ounce left, I'll get rid out it. Or if I have to replace the razor or the soap, now is the time that I'd do that as well.
Living Room
I love focusing on my living room every season because I usually rearrange my living room and change my living room décor for each season.
Since I'm home all day with my daughter, I like to change things up a bit so I don't go stir crazy at home! During the holidays I also like to rearrange my living room so I can use the space wisely, making the most space for extra family and friends to visit and fit comfortably.
Sometimes I put away extra toys or will move something to my bedroom to make more space in my living room for my eventual Christmas tree too! Use Fall home cleaning to get ready for the holidays early enough that you don't have to worry about it when the holidays creep up on you.
Here's the list of everything I do in my living room for my fall home cleaning:
Deep clean my couch
Move all the furniture out of its place to vacuum, sweep, and mop behind furniture and chairs
Dust and clean all furniture (side tables, lamps, entertainment systems, shelves, etc.)
Dust all picture frames and clean out all drawers
Remove old toys (if your children have toys/ toy storage in the living room)
Dust and clean windowsills
Change curtains
Dust window blinds and window shades
Bedrooms
I like to deep clean my bedroom and the kids' rooms during my Fall Home Cleaning because it helps me have things ready in case I have family or friends that want to stay overnight for the holidays. Having my rooms all ready and cleaned eliminated one more thing I have to do when I am busy.
I don't have any guest rooms so when my family stays over my house we usually use air mattresses on the floor in our living room and bedrooms so I like to have all the bedrooms in my house neat and tidy! Here's what I do in all of the bedrooms in my house for Fall home cleaning:
Go through all of the closets and clear out the clutter
Switch clothes over from Summer clothes to Fall/Winter clothes
Deep clean the floors and remove all furniture to sweep, vacuum, or mop in all corners and behind all furniture
Clean under all beds to remove clutter and garbage
Clean down all furniture
Change light bulbs
Change curtains
Clean window sills
Clean window shades and window blinds
Clean or replace all filters (air condition filers, heat filters, fan filters, etc.)
Garage/Attic:
I live in New York City so I didn't always have an attic and I still don't have a garage but during Fall Cleaning I like to go through and clean these areas too.
I have some attic space that we use for storage that I like to store my seasonal decorations. So, during Fall home cleaning, I like to go through those areas and make sure that it's clear and accessible so I can easily get to my Fall/Thanksgiving decorations and Christmas decorations.
Fall Home Cleaning Master Checklist
Now that we talked about all of the areas of your house that you can clean during your Fall home cleaning, I created a master checklist for you to print out and use to make your home cleaning stress free and easy!
The master checklist has everything in this post plus more so you can easily remember what you need to clean and get ready before the busy holiday season. Trust me, it'll make your Fall Cleaning seem like a breeze!
The Home Cleaning Master Checklist will help you track everything that you need to get done plus is a place for you to check off everything that you have already done. Don't let Fall cleaning stress you out or overwhelm you. Let me help! Download my FREE Fall Home Cleaning Master Checklist now!
Well, that's it for Fall home cleaning! I'm a stay at home mom with a toddler so I know how crazy your house can be on a regular basis. It's so hard to keep your home tidy but by doing a Fall home cleaning you can get all of your deep holiday cleaning out of the way!
Believe me, my house is not tidy and orderly all the time. My daughter makes sure that there's constantly toys all over the place and she loves to take all of the living room pillows and make forts all over my house.
I don't mind this kind of mess because I know it's the kind of mess that my daughter makes on a daily basis. But I do love to know that even though my house may be messy with toys, it's clean, uncluttered, and disinfected.
So, I hope I was able to help you accomplish the dreaded seasonal home cleaning! Don't forget to download my Fall Home Cleaning Checklist to make your seasonal cleaning easy and stress-free!
Remember, don't overwhelm yourself by trying to do all of your cleanings at once. Space out your cleaning and try to do one room a week, trust me- it'll help you keep your sanity!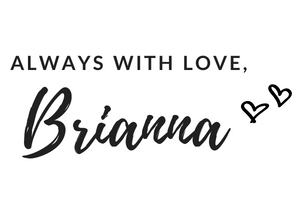 Check out my post "What is Fall Cleaning? 10 Reasons Why I Fall Clean!"