Inside: Comparing your child to other children is normal! But find out the dangers and what you can do to take doubts & negativity and turn it into something beautiful!
Ever find out that another child is doing something for the first time and immediately wonder when your baby is going to start doing that??
Well, I'm super guilty of this.
We live in a highly competitive world. Even in the "baby world" I've seen people competitive about who got pregnant first, or who had the better baby shower, or who's baby name is better…and the list goes on and on- it's absolutely crazy!
I know my daughter will grow and develop at her own pace and I have to tell myself this over and over again to avoid falling into the never-ending pit of comparing her to other children.
It's only human nature to think of your own children when people talk about their children. But we have the power to not want to automatically compare that child to yours.
Comparing your child to other children rarely encourages you or is helpful to you.
We should strive to always want to add value to our relationship with our baby and comparing your child to others can negatively affect your confidence in you and your baby.
This may sound crazy but I'll show you some examples that I learned firsthand of how dangerous it can be to compare your baby to others. And how to prevent these dangers as well!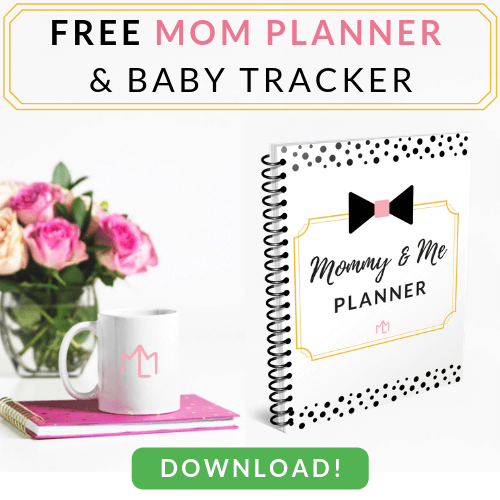 The dangers of comparing your child to other children
Missing Milestones
You can miss your baby's milestones by being so focused on what they are not doing.
Ever stare at something for too long and find yourself focusing so hard that everything else gets blurry?
This is kind of like what happens when you are so focused on what your child is not doing. You become so engulfed at what you baby can't do yet that everything your baby can do becomes blurry.
I remember thinking Baby L wasn't walking as fast as my friend's babies. It was easy to focus on the fact that she doesn't walk instead of remembering all of the things she does do.
She may not have been walking yet but she was mastering at least 7 different signs in sign language! This is a major milestone for us and I would have been discrediting her if I had just focused on the fact that she wasn't walking yet.
It's important to be aware of what your baby IS accomplishing.
When you get caught up comparing your baby to other babies it puts the focus on what your baby isn't doing instead of highlighting what your baby CAN do. There are big milestones that your baby will experience but there are also small milestones that they will accomplish too! It doesn't matter the size of the milestone- a milestone is still a milestone!
All that matters is your baby growing healthy, not the timeline.
As long as your doctor says your baby is steadily growing then that's all the matters.
For most milestones, there is like a 3-4 month time period that your baby will accomplish that milestone.
Whether your baby does it before the normal time, right at the normal time, or towards the end of the normal time it doesn't really matter. What matters is that your baby is growing and developing healthily!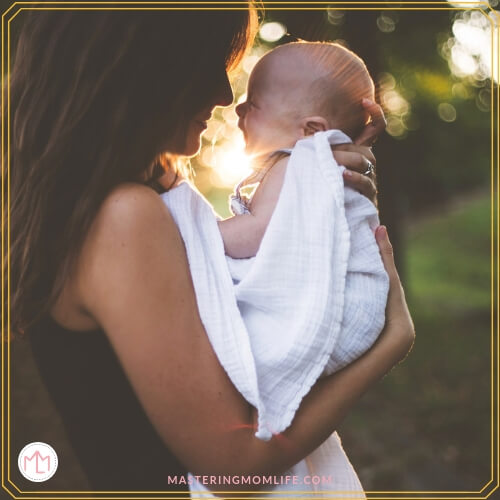 Doubt Enters
Being a mother is hard! As mothers, we deal with A LOT.
The last thing we need is to shame ourselves because we don't live up to another mother. There's nothing I hate more than when a mother is purposefully showing off to make other moms feel bad.
It's not only easy to compare your baby to other babies but it's also really easy to want to compare yourself to another mother.
You give yourself doubt and remove your confidence in yourself by comparing yourself to other mothers.
Maybe the mother of the baby who is walking at 10 months looks like she has it all together while you're still trying to get your baby to crawl and you look like a hot mess.
Don't compare your child's growth with another child by comparing you and the other mother.
Just because another child hit a milestone quicker than your child doesn't mean that you failed. It doesn't mean that you did anything wrong. It also doesn't mean that the mother of the other child is necessarily doing something that you aren't.
When you compare your child, you doubt yourself and remove your confidence in your motherhood. And as we all know, it takes a great deal of strength and confidence to be a mother and the last thing we need is for other mothers to make us feel worse about ourselves.
Missing the Moments
You can miss out on special bonding moments by constantly wanting your baby to do something else
Like the example above, you can easily miss the sweet bonding moments with your baby by constantly waiting for him to do something new.
Be in the moment!
Love the cuddles in the morning, the hugs you give them before bed, the moments she is sitting still on your lap as you read, the crazy dance moves in the tub, the soft embrace when he's tired- be in the moment for all of the little moments that make it all so worth it.
I know it's so much fun when your baby starts to do a new activity but it makes it all the more exciting because you savor every moment there is!
Worry Engulfs You
You can possibly give yourself more worry by thinking your baby is behind
I'm going to be honest- there have been quite a few moments that I second-guessed my baby's growth and thought that she was behind.
"Behind" meaning that she should be reaching a new milestone by now and she hasn't so she's possibly behind on growth and development.
When we hear that another child is doing something that your baby isn't doing yet it's easy to jump to the assumption that your baby is behind. I've definitely been there!
Comparing your child's growth to another child can definitely lead you down the rabbit hole to thinking "oh my goodness, there's something wrong with my baby because she's not doing that yet!".
Talk about your fears with your spouse and if you need concrete reassurance that everything is totally fine with your baby then discuss it with your baby's doctor.
But if your baby is healthy and reaching new milestones then don't worry yourself unnecessarily just because you compared her to another child.
Remember, babies grow and develop at different speeds and at different times!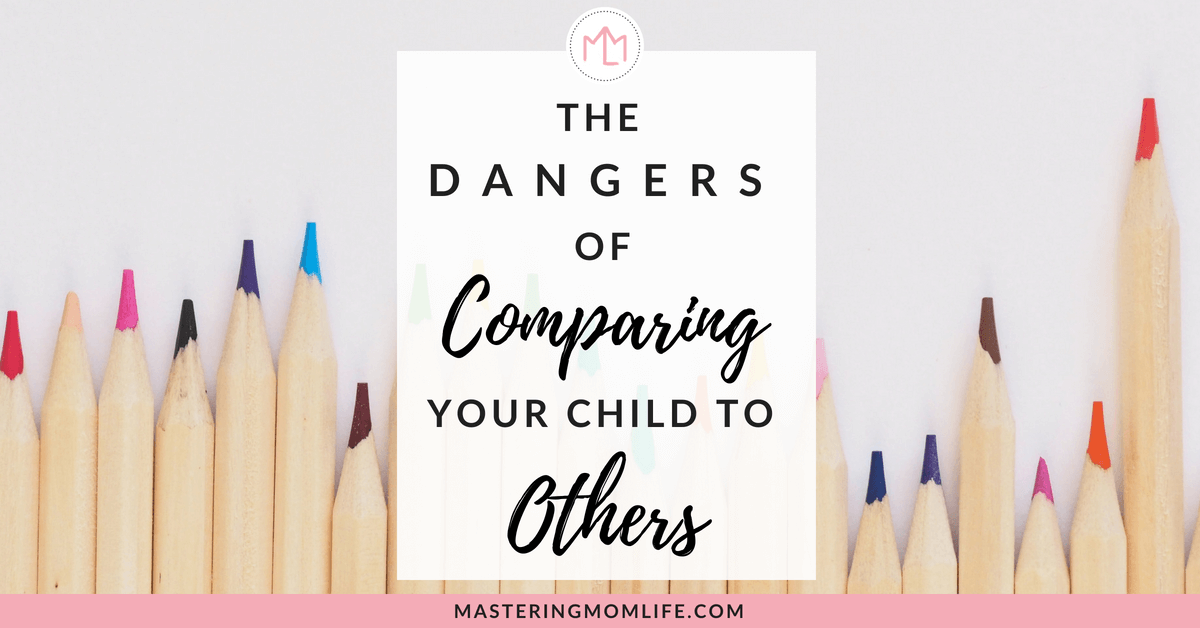 Enter Discouragement
You can be discouraging and it can possibly hinder your relationship with your baby
Sometimes we don't realize it but when we are angry or frustrated or upset we can take it out on our children in the craziest ways.
We can tend to focus on the negative, the "things my baby isn't doing yet" and don't realize that we are completely disregarding what your baby is doing.
Focus on the positive!
Try not to be discouraged and defeated that your baby didn't reach a certain milestone or goal yet. You might now realize it but those discouraging thoughts can lead to negative actions and it can possibly come between you and your baby.
Continue to tend and develop your baby's new milestones while you anticipate and start to prepare your baby for the ones that are coming.
5 ways to Prevent the dangers of comparing your children to others
1. Always celebrate a milestone
I can't tell you how excited everyone in my family gets every time Baby L accomplishes a new milestone or goal. We take pictures and videos, write it on our calendars as a memory and call everyone we know.
It's so important to celebrate with your baby- no matter how big or small the milestone is!
2. Teach and encourage your baby to help them grow
I am a strong believer in constantly teaching your baby new things. You might have heard that babies are like sponges- help them absorb all of the good, positive things by daily teaching them new things.
Be sure to show him colors and teach her new words. Let them feel different textures and experience new things. Your baby may not be in school yet but it's important to remember that you are their first teacher!
3. Be confident in your motherhood
You may feel "unqualified" to teach your baby something or show them new things. You're not! You are your baby's mother- you are his caregiver and provider. Be confident in your motherhood and have confidence that you can teach your child and help them grow!
4. Try to learn new things with them
I cannot tell you how many things I have learned since having Baby L! There are new words that I learn and new types of animals that I see in books. An example of this is I wanted to teach Baby L sign language and I didn't know 1 sign! So, I learned the basic signs and taught them to my daughter. It's come in handy so much! Now my whole family knows them! I highly encourage parents to learn new things with their children!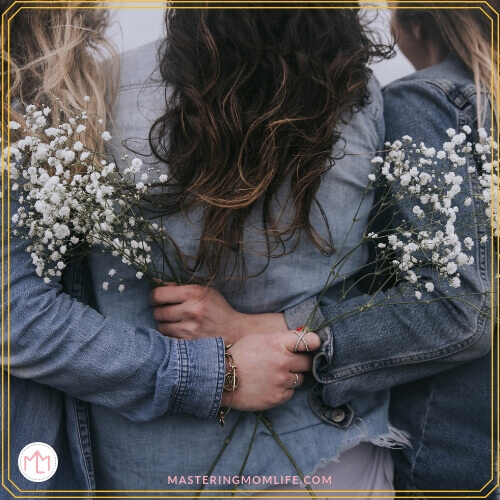 5. Surround yourself with great friends/support group
A great way to prevent the dangers of comparing your children to others or yourself to other mothers is to surround yourself with people you trust and who care about you and your family.
Try to stay away from people who will make you fall down the rabbit hole of wanting you to compare your life to theirs. If you feel like you need advice or support, surround yourself with other mothers who are encouraging and supportive and can offer you help when it comes to these things.
There's nothing worse than a mother in a toxic friendship.
If you're constantly happy at where your baby is, how she is growing, and your relationship with him then you leave little room for doubt or discouragement to enter your mind when you hear someone else is doing better.
Because of this society we live in, it's hard not to compare ourselves to others. And even our baby to other babies. We should always be happy to hear about another baby's growth and milestones and even if your baby may not have reached that milestone yet, we can still actively be in joyous anticipation of our baby growing!
So stay positive and try not to be swallowed by the "my horse is bigger than your horse" society. Don't let other mothers or parents get you down by comparing their kids to yours or comparing your child to theirs. Children are blessings and each child grows at their own pace and in their own time!
You're doing a great job momma! Keep up the good work!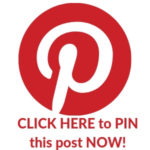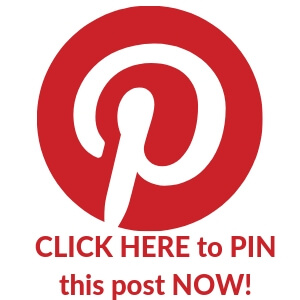 Wait! Do you love free printables??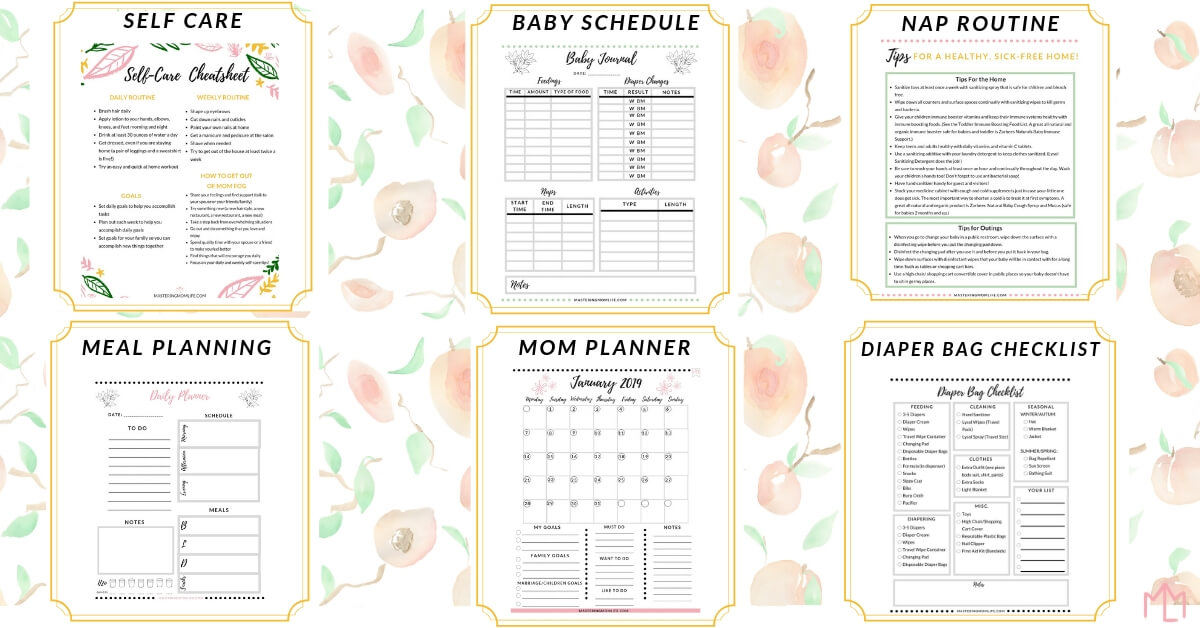 Become part of the Mastering Mom Life Insider tribe and get instant, FREE, private access to my resource library filled with printables + worksheets to make mom life easier!