Inside: Wondering what baby items you'll actually use? Keep reading to find out my ultimate list of everyday baby necessities plus a pro and con list for each item!
My mother in law told me I needed a bassinet…
My mother told me I needed a crib….
My friend told me I needed a diaper warmer…
My head was spinning from all of the different baby items that everyone told me I needed!
Figuring out what baby items you need is overwhelming– especially for a new mom! Every parent has some sort of advice to give new parents about what they should be buying for their new little addition.
After getting through the first 6 months of mom life, I composed a list of things that are an absolute necessity to have. Not just because the item was useful, but because I used it EVERY. SINGLE. DAY!
And today I want to share with you my ultimate list of everyday baby necessities. (These items are for infants and I used most of them from 0-12 months.)
My ultimate list of everyday baby necessities includes:
a list of pros and cons for each item
a rank of importance
where you can find the item for the best price
That way, you can assess for yourself if you need the item based on your family's needs- not just because someone told you to get it and wanted you to be "trendy".
So, let's get down to it!

My Ultimate List of Everyday Baby Necessities
Mastering Mom life is a participant in the Amazon Services LLC Associates Program. As an Amazon Associate I earn from qualifying purchases. Please view Mastering Mom Life's Terms, Disclosure & Disclaimer Policy and Privacy Policy. I wholeheartedly believe in all of the products I recommend! 
I purchased all of these items on Amazon and most of the items were purchased from my Amazon Baby Registry. (You can purchase these items yourself by clicking on the link of each item below!)
Bottles
 We purchased 2 sets of bottles: Tommee Tippee and Dr. Brown's
Rank of Importance: Bottles are an essential everyday baby necessity if you plan on bottle feeding (whether breastmilk or formula).
I added bottles to my registry just to have even though I was planning on breastfeeding– and I'm so glad I did because I ended up having to supplement and I'm so grateful we didn't have to run to the store to buy bottles.
Pro: These bottles have a "closer to nature" function so the nipple is wide and makes it an easy transition between bottle and nursing. These bottles are also affordable and can find them on sale.

Pro: The bottles are designed for gas relief and have a system of airflow that lets the bubbles/air pockets out the milk before the baby drinks it.
Con: The bottles have multiple parts and it can become quite tasking to clean every part thoroughly every single time you have to wash bottles. It also takes up more space on drying racks and takes a second longer to assemble the bottle.

Stroller
Rank of Importance: A stroller is definitely essential is a 5 for everyday baby necessities.
Choosing a stroller can be hard! This was the only baby item that really took me a long time to make up my mind. Make sure to do research, maybe a cost analysis, and see which stroller will be long-lasting and make the best of your money.
After all, a stroller is an investment.
Choose a great one and you can use it for years and maybe even not have to buy a new one if you have another child down the road.
My husbands family blessed us with the Uppa Baby Vista stroller. It was on my wish list but I couldn't afford it and his grandma surprised us with it!
Pro: This stroller is long-lasting, durable, a great size, and can accommodate up to 3 children (with added parts). It also comes with a bassinet and has a connecting car seat.
Con: The stroller is kind of pricey in comparison to other travel system strollers. We were blessed to have a family member buy us this stroller as a gift! (If you have it on your Amazon Registry, maybe a few family members can chip in together for this gift!)

A Second Stroller Option
We were going to purchase the Britax Travel System with included infant car seat. This stroller has great reviews and is so durable and afforable!
Car Seat
Rank of Importance: A car seat is an essential everyday baby necessity, especially if you own a car!
Pro: Having a car seat will allow you to be able to take your baby in the car with you and travel. I recommend getting a car seat that comes with a travel system stroller. That way, all of your travel gear locks into each other and is interchangeable.
Con: There really aren't any cons to have a car seat. BUT I live in New York City and surprisingly know some parents who do not own a car seat because they do not have a car and only use mass transportation.
(But I recommend investing in a car seat because most hospitals won't let you leave with your baby unless you show them your car seat.)
We purchased the matching car seat for our Uppa Baby Vista Stroller: the Uppa Baby Mesa Car Seat

High Chair/Booster Seat
Rank of Importance: For us, buying a high chair/booster seat was probably only a 2 (since we didn't need it for the first few months). But after our baby starting eating solids, having a high chair or booster seat was a 5 for everyday baby necessities!
Pro: Having a highchair/booster seat is a safe seat to place your baby in order to feed them.
Con: Depending on which one you buy, they can be quite pricey and take up a lot of space. We didn't start using one until Baby L was about 5 months.
We purchased the: Graco DuoDiner 3-in-1 High Chair
And for my mom's house (which we visit often) she purchased a booster seat so we didn't have to lug our high chair with us every time we stayed with her. She purchased the Fischer-Price Space Saver High Chair for Baby L.

Baby Monitor
Rank of Importance: Definitely a 5 for everyday baby necessities.
Pro: A baby monitor can be very useful when your baby is in another room and you want to be sure to hear your baby. It is helpful when the baby is sleeping, playing, anything!
This baby monitor can be charged and doesn't just run on batteries.
Con: I can't really think of a con for a baby monitor!
We purchased the: VTech Audio Baby Monitor (with 1,000 foot range, vibrating sound alert, and talk back intercom)

Nest Camera
We had a baby monitor but as first-time parents, we wanted some sort of camera in Baby L's room since she was going to be sleeping in her crib in her own room from such an early age.
We purchased the: Nest Camera
Rank of Importance: For us, this was a 5! Hands down! (Could possibly be a 2 for other parents though.)
Pro: The Nest camera in my daughter's room gave me indescribable peace as she slept every night knowing that I can watch her throughout the night right on my device.
The Nest Camera functions with an app and can be used on any device- phone, tablet, computer. We put a tablet on our nightstand throughout the night to be able to watch her.
The camera is not just a live feed but can also record the footage for up to 30 days so you can rewind and watch the footage.
This was a HUGE help to us when Baby L would be tired after waking and we could go back to footage from 12 hours ago while she was sleeping to see what she was doing in her crib.
Con: Some parents may think the camera is a waste of money or a redundant device (especially if you already have some sort of monitor or security device). It is an extra cost and does need constant WIFI to function properly.

Breast Pump
Rank of Importance: A breast pump for me was important. I was a first-time mom but so I never experienced breastfeeding before but I knew I wanted to try to breastfeed and eventually pump.
With health insurance, on most plans, pregnant women can receive a free breast pump!
If you are planning on breastfeeding and do not wish to pump, I would personally recommend getting one for free (if it is on your insurance plan) just to have in case you need it. My plan is to always keep my options open!
I chose the Spectra Baby S2
Pro: Having a breast pump can relieve pressure off of you to constantly be the only one to feed your baby. It was a great deal of help to me to be able to pump and have my husband feed my daughter for certain feedings while I rested (especially during the first month). It also allowed my mother to help me when my husband went back to work after paternity leave.
Pumping has the benefit of feeding your baby breastmilk from the bottle, without compromising having to feed them formula.
Con: Breastfeeding your baby directly from your breast can be different than giving your baby pumped breastmilk in the bottle because it doesn't require the "latch" between mom and baby. (This personally was a big thing for me to get over but once I felt that my baby and I were bonding with the bottle as well I felt so much better!)

Boppy Pillow
Rank of Importance: On a scale from 1 to 5, the Boppy Pillow for us was a 3
The Boppy Pillow is a U-shaped pillow that is great for breastfeeding, tummy time, or when your baby just wants to be propped up. We purchased one because  I was planning to breastfeed and I heard great things about it.
Pro: I used it often when I was breastfeeding the first couple of weeks. Then I used it to lay Baby L down on for her to be propped up. It definitely came in handy at times because she even used to nap in it while I was laying next to her.
Con: I can see if some parents think the Boppy Pillow is unnecessary or just "another" item to have.
We purchased the: Boppy Nursing Pillow and Positioner 

Cool Mist Humidifier
Rank of Importance: For us, we found the cool mist humidifier to be a 4 out of 5.
Pro: Having a cool mist humidifier in your baby's room has a number of benefits including prevention of dry skin, prevention of congestion in baby's nose/sinuses, reduce the amount of time your baby has a cold, helps your baby sleep better, and so much more.
We use the humidifier every night for the first 4 months since Baby L was born and then we would use it when she was congested, sick, had dry skin, or needed to sleep better.
Con: Some cool mist humidifiers can be expensive so be sure to do your research and if you want to buy one check for the best ones that you can afford. Humidifiers can also be quite large and take up space so if you are limited on space try to find one that is compacted.
We purchased the: Crane USA Filter Free Cool Mist Humidifier

Baby Carrier
Rank of Importance: A baby carrier for us definitely came in handy but we didn't use it all the time so it is a 4 out of 5.
Pro: Having your hands free and being able to still hold your baby is amazing. Having a baby carrier also helps with bonding in the early stages and allows your baby to feel nestled into you.
Baby L had a bit of colic so babywearing was a lifesaver for us because it was one of the things that would calm her down.
Con: There are literally hundreds of different kinds of baby carriers and they all have different extra functions and features. They can range from cheap to really expensive as well.
So I recommend to do your research and visit a store to see which ones you are interested to test them out before you purchase the one you want.
We purchased the: Infantino Flip 4 in 1 Convertible Carrier

Burp Cloths/Bibs
Burp cloths and bibs can be found in any baby store, where baby items, are sold, and any type of fabric can serve as a burp cloth or bib.
Rank of Importance: I used burp cloths and bibs every day, all day! I would say this is a 5 for everyday baby necessities.
Pro: Burp cloths are used every time you feed the baby. If the baby spits up and I have the burp cloth on my shoulder, it's so much easier to clean the burp cloth than to change my clothes every 3 hours after a feeding.
Con: Babies do spit up quite often in the infant stage so I went through about 4 or 5 burp cloths a day! It's best to have a lot of them on hand just in case. If you only have a few, then you could be washing each one after every feeding.
We purchased the: Gerber Baby 3 Pack Terry Burpcloth Set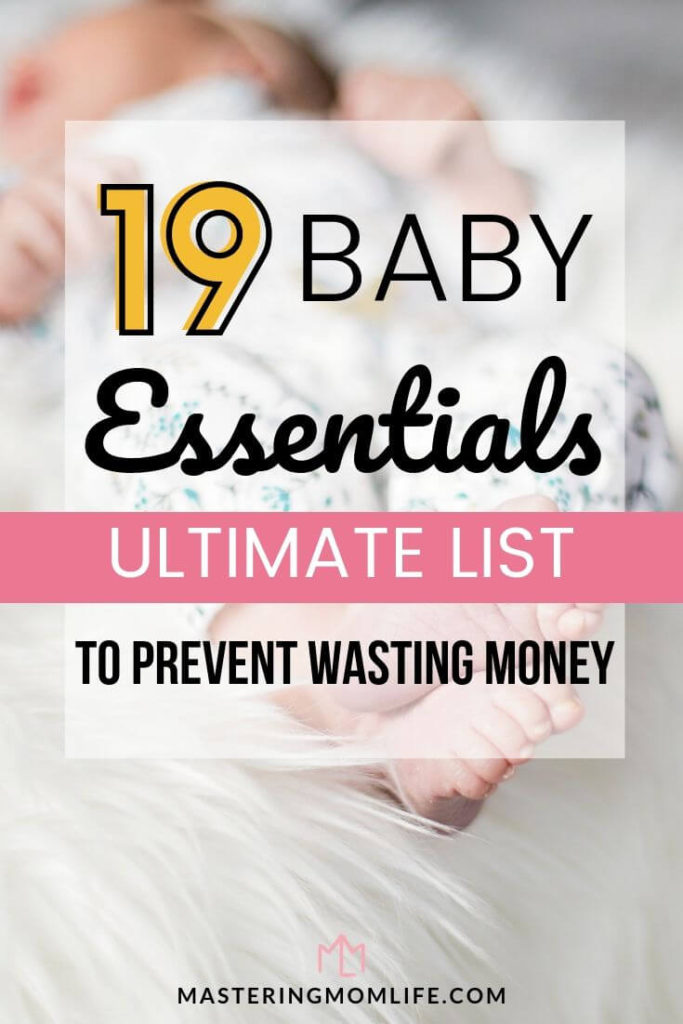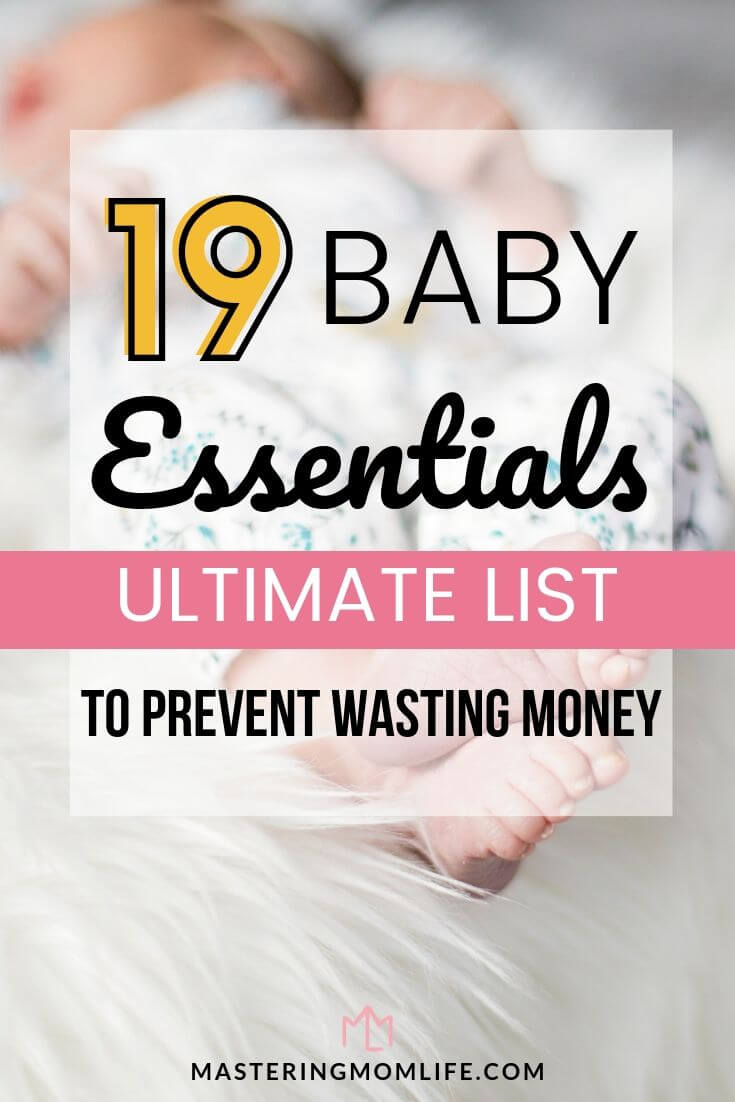 One Piece Body Suits
One-piece bodysuits snap around the bottom of the diapers. Footies are one-piece bodysuits with legs and feet and snap down the baby's belly to their feet (can also be a zipper). You'll see these in most baby clothing stores!
Rank of Importance: Super essential!
When Baby L was first born she LIVED in onesies and footies. It really helped me as a new mom when it came to changing her.
Pro: Your baby can just be in a onesie and it eliminates the need for separates (such as having to dress than with a separate bottom and top).
When the onesie gets dirty it's easy to remove from the baby and very easy to wash and dry. It's easy to change a diaper because the snaps are right at the bottom of the diaper so you don't have to remove all of their clothes just to change their diaper.
Con: Some brands aren't well made and it can easily tear or unravel stitches.
Here are some brands we purchased:
Carter's Baby 6-Pack Short Sleeve Body Suit
Luvable Friends Infant Baby Infant Basic Body Suit
Disney Baby Minnie Mouse Body Suit Set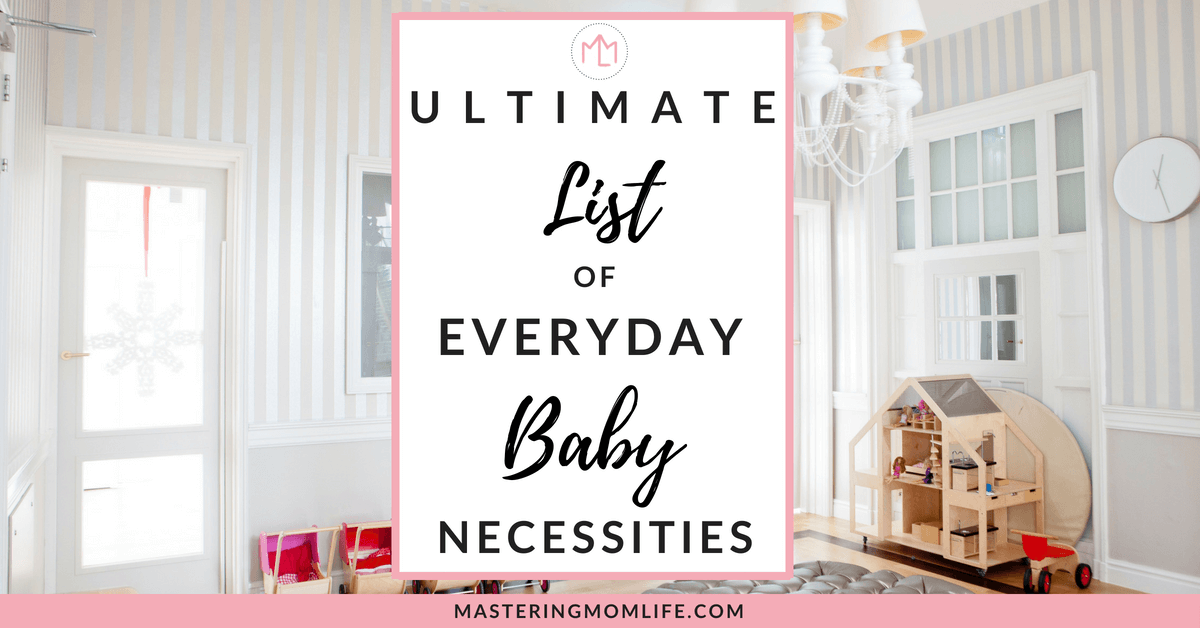 Swaddle
Rank of Importance: On a scale of 1 to 5 we found the swaddle to be an absolute 5! It was definitely an everyday necessity.
Pro: A swaddle was the number one thing that allowed our daughter to sleep. It also helped her sleep through the night at such an early age (4 months).
We used it every night and it prevented her from waking herself up involuntarily when she moved her arms in her sleep.
It also gave her the comfort of being "snuggled" because the swaddle kept her nestled inside of the sleep pouch- this resembled us holding her.
Con: Some people say a swaddle in unnecessary because a baby doesn't NEED it to sleep. There are also many kinds of swaddles that work and don't work so you have to choose which one works best for you.
Here are types of swaddles that we purchased that were successful:
Swaddle Me Original Swaddle 3 Pack
Sound Machine
Rank of Importance: I would definitely say a sound machine is a 5 for everyday baby necessities!
Pro: A sound machine can help your baby sleep, it travels well and is portable and comes with about 6 different sounds.
Con: I can't really think of a con for a sound machine other than if someone just doesn't want to use one.
We used the sound machine from the first night that we brought Baby L home from the hospital. It quickly became part of her bedtime routine and eventually became a cue for her that its time for sleep.
We use it during naps and nighttime sleeping.  I personally believe it also helped her sleep through the night so quickly.
We purchased the: Homedics White Noise Sound Machine

Wipe Warmer
Rank of Importance: For us, this was a 2 for everyday baby necessities.
Pro: A wipe warmer does just that- keeps the wipes warm. It's a container where you insert a stack of wipes and when you turn the warmer on it keeps the wipes warm all the time.
It doesn't startle the baby with a cold wipe when you change their diaper and clean them. It's soothing and warm for their fragile baby bottom.
Con: It does have to be plugged into the wall and can take up unnecessary space if you are space limited. Some babies don't mind the cold wipes so it could possibly be a waste.
This wasn't on my baby registry but someone ended up buying it for us anyway so we ended up using it for the first 3 months.
We were given the: Munchkin Mist Wipe Warmer
Diapers
Rank of Importance: A 5 for everyday baby necessities!!
Diapers are obviously essential every day. Your newborn will go through many, many diapers! You have 2 options: disposable diapers or reusable diapers (cloth diapers).
Once you choose your diaper preference, then you can find the brand that works best for you and your baby.
We went the disposable diaper route and personally love Pampers Swaddlers. We tried Luvs, Huggies, and wholesale warehouse brands. Pampers cost a little more than other brands but not much.
It never gave Baby L a rash and it has a wet indicator so there a line that turns blue on the diaper when she peed. This really helped me as a new mom when I couldn't distinguish when her diaper was dirty or not!
We purchased: Pampers Swaddlers Disposable Diapers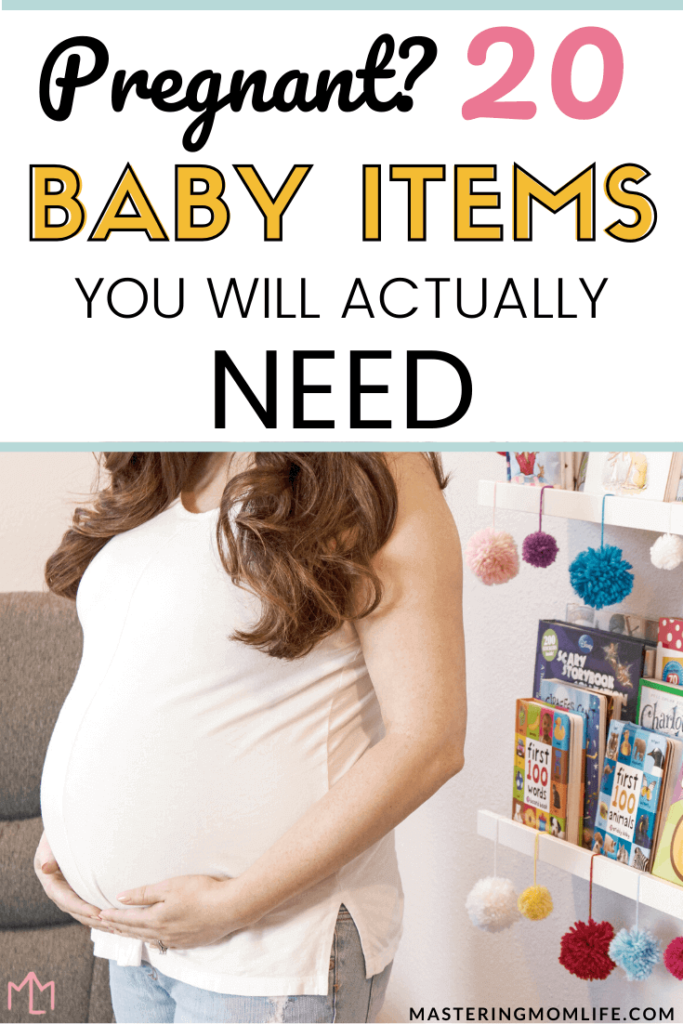 Diaper Cream
Rank of Importance: For us, diaper cream was a 5 for everyday baby necessities! (We found this out after having Baby L)
I thought diaper cream was only used when the baby has a diaper rash. Our pediatrician recommended purchasing a diaper cream that can be applied to every diaper change as a preventative measure.
Our pediatrician told us that most babies get diaper rash because they don't have cream/moisturizer.
We purchase the: Cera Ve Baby Healing Ointment for Treating and Preventing Diaper Rash
Pro: This diaper cream is the best! It is light, lasts a long time and my daughter has NEVER got a diaper rash because of it! We use a small amount every diaper change and if she's at all red down there- by the next diaper change the redness is gone!
Con: It is a bit more expensive than other diaper creams you can find.
We tried MANY different brands but love Cera Ve the most because even though it costs a little more you only have to buy 1 a month, compared to having to buy 2 of the other brands a month.

Baby Bath
Rank of Importance: I would say a baby bath is about a 3 for everyday bay necessities.
Your newborn doesn't need a bath every day, only about every 3 days. This is why some people chose to get an infant bath that can fit in a sink and then just bathe their baby later in the tub. You can also buy a transitional baby bath, one side is for infants and the other side is for when your baby can sit up.
Pro: A baby bath is a safe place for the baby to take a bath. It's also earlier to give them a bath when they are laying back in a semi-sitting up position like the baby baths are shaped. As a first-time parent having a bath for her helped us! We used it until she was about 11 months.
Con: It can be a waste of money if you are on a tight budget. It also does take up space because you will need to store the tub somewhere when you are not using it.
We chose to purchase a transitional baby bath. We purchased the: Moby Baby Bath Tub 3 in 1

Pacifier
Rank of Importance: A pacifier's importance is based on the parent. No one can decide whether you will give your baby a pacifier except for you.
After birth, my daughter had to go to the special care unit for antibiotics. The nurses in the unit gave her a pacifier to soothe her when I wasn't in the unit and she would cry.
When we went home, we decided to keep giving her the pacifier for a little while. By 4 months, she was completely off the pacifier and didn't even want it!
Pro: Having a pacifier can help soothe your baby and can help them fall asleep.
Con: Some parents are afraid that giving their baby a pacifier will cause an attachment and even nipple confusion. (This personally never happened to us but I know some parents who agree to this.)
We purchased the: Avent Soothie Pacifier 
(This was the pacifier they gave us in the hospital and we just continue to purchase the same one.)
Comfortable crib/bassinet sheets
Rank of Importance: Sheets for your crib or bassinet are essential everyday baby necessities!
Pro: Having good sheets will help keep your baby comfortable. Itchy, scratchy sheets are no fun.
Tip: Try having a couple of sheets so when it gets dirty you can have another sheet set on hand and available.
We purchase the: Burt's Bees Baby Solid Fitted Crib Sheet
Baby Laundry Detergent
Rank of Importance: For us, this was a 4 on a scale from 1 to 5 for everyday baby necessities.
Pro: Having baby laundry detergent gives you the peace of mind that your baby's clothes will be cleaned with good ingredients and chemical-free.
Baby detergent also specializes in cleaning baby-related stains such as urine, poop, milk, and so much more. I even use it on my clothes when I can't get a stain out!
Con: It can be an extra cost if you are on a tight budget. You can always buy another form of laundry detergent that is safe for baby skin.
We purchase: Dreft Stage 1 Hypoallergenic Liquid Baby Detergent
Recordkeeper (for keeping track of baby's napping/feedings)
Rank of Importance: Having a record keeper is not super necessary but having one for me helped me tremendously! For me, on a scale from 1 to 5, it is a 4 for everyday baby necessities.
Pro: Writing down your baby's naps and feedings can help you keep track of your baby's daily schedule. It also helps when your baby is having an off day, you can see when it started or after which activity or feeding.
Having a place to write this information down can be super helpful! Be sure to write down milestones too so you can always remember them! You can use your phone, a printout, or a journal.
Con: Writing down your baby's naps and feedings can be just "one more thing" you have to do.
Get the ultimate record keeper and baby tracker in my Mommy & Me All-In-One Planner below!!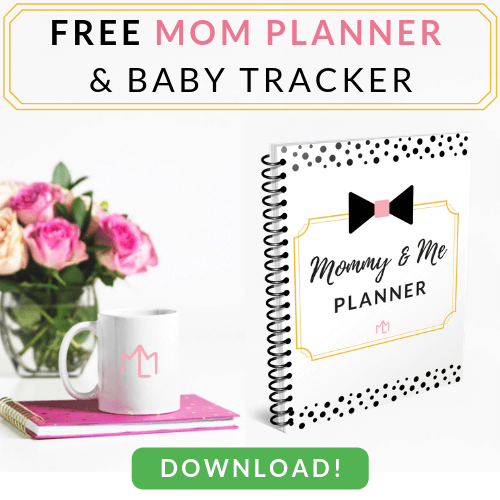 How to Purchase These Items
Amazon Baby Registry:
If you're still creating a list of things you will need for your registry, ALL of these items are available on Amazon. Think about making an Amazon Baby Registry!
I used Amazon's Baby Registry when I was expecting and it was quick to sign up, easy to start, and everything I wanted was available!
It's also really easy for friends and family to access to purchase something off of your registry. You get Amazon perks too! (A free welcome box filled with goodies, easy returns, and 10-15% completion discount!)
Amazon Family:
If your bundle of joy is already here and you don't need a registry anymore, Amazon Family is the way to go!
Amazon Family is for Prime Members and offers exclusive coupons and discounts on baby/family-related items. You also receive up to 20% off of subscriptions to baby food, diapers, everyday baby necessities and more!
(This is how I purchase diapers, wipes, diaper cream, baby detergent, and other baby stuff.)
The best part is that you order online, save money, and it comes right to your doorstep. No more running errands for baby-related things! Spend that time cuddling with your new addition.
Not an Amazon Prime Member? You can sign up today for a FREE 30 Day Prime Trail by clicking here!
Free Mom & Baby Tracker!
Plan your mom schedule AND track your baby's feedings, naps & activities all int he same place! Get the free 5-page mini mommy & me planner!
And there you have it!!
Turns out, my mom was right…I did need a crib.
But my friend was wrong…I didn't need a diaper warmer.
Now you can assess for yourself what everyday baby necessities you'll need based on your individual family needs!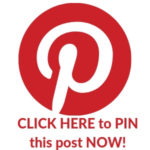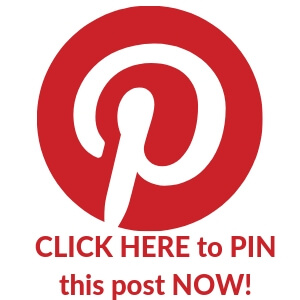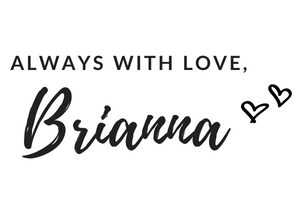 Wait! DO you love free printables??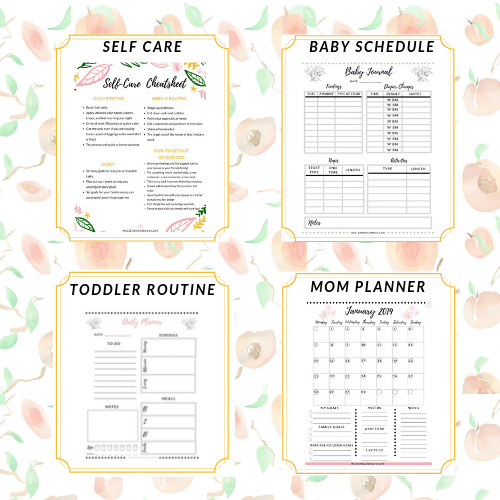 Become part of the Mastering Mom Life Insider tribe and get instant, exclusive access to my Mom Treasury filled with FREE printables + worksheets to make mom life easier!