Inside: Is your little one always fussy & overtired? Find out exactly what to do for baby missed naps and toddler skipped naps!
Have you ever experienced the wrath of a missed nap– when your child is so fussy you want to pull your hair out?
I've learned the hard way…
Missed naps = Fussy baby.
Not just any "fussy"– I'm talking about red face screaming and back arching tantrums…the kind of fussy that only comes about when your child has failed to go to sleep.
But the good news is, missed naps don't have to be a normal event in your house.
Learning your child's golden window—their window of wake time—will help you teach your baby to nap consistently, tantrum-free.
Finding out your baby's wake time is the best thing you can do to help eliminate your baby becoming overtired.
Which means they're less fussy and you're happier!
We'll talk about how to:
know your baby is overtired
know their wake time/wake window
avoid missing a nap
deal with skipped naps
help your baby actually go down for a nap
Let's dive into all the ways you can reduce missed naps and keep your child out of the overtired danger zone!
How to deal with Missed Baby Naps and Toddler Skipped Naps
One week my daughter decided to boycott her naps for 4 days—FOUR DAYS.
That meant I was home with a toddler for over 10 hours, without her taking a single nap. Not even 2 minutes of peaceful shut-eye.
I remember sitting in my daughter's room barely able to keep my eyes open as she was screaming and spinning circles freaking out because I told her it was time for her nap.
Her golden window of wake time was left open too long…
Whether your little one is 6 months old or 3 years old, if they still take a nap, one of the most important things you can do is be aware of their golden window—their wake time.
What is a wake window?
A wake window or wake time is the amount of time your child is up from their last sleep to the time they go back to sleep.
This wake time is used to help you understand the maximum amount of time your child can be up without being overtired and fussy—and ultimate missing the time they were supposed to nap.
The first thing to do when your baby misses a nap is to make note of the time, their mood, and why it happened.
We're going to talk more about how to do this exactly by tracking your baby's or toddler's schedule.
But first, let's talk about the signs of a missed nap…
Why is my baby so fussy?
If you're struggling with not understanding why your child is so fussy at a certain time of day, it could be because they've been awake too long. And their window of wake time needs to be closed.
Some reasons a baby is up too long is because:
they were kept up (if their schedule was interrupted),
they missed their window (if they were busy doing something else),
or if they intentionally do not want to sleep.
Babies can't verbally express to you when they are tired so their body expresses it for them and they get extremely fussy. And when your baby grows into a toddler, sometimes they refuse to nap just because they don't want to miss anything.
To help you prevent your baby from entering the land of fussiness, you want to be aware of their wake window.
How to know my baby's wake window?
As babies grow, their golden wake time window and nap times will shift.
Remember when your newborn slept all day? As they got older, their nap times changed and their number of naps was reduced.
But how do you know how long your baby's wake window should be??
I've spent hhouuuurrsss asking myself this question as a new mom. Every month seemed to be a change but instead of being overwhelmed by it, I started to track it.
But figuring out your child's schedule is the key to reducing baby missed naps!
Tracking Your Child's Schedule
If you're having trouble knowing when your child's nap time "should be", then follow these simple steps to help you!
Track their daily activities and mood for 5 days.
You'll start to see a pattern of their super fussy times—which signals OVERTIRED.
Use that pattern to create a schedule
By seeing their sleep, wake, and eating patterns, you can create a schedule that will help them limit their fussy times.
By using this method, you're not forcing your child on a schedule that doesn't work for them. You're leaning into the turn of their natural body clock.
Use the FREE Baby & Toddler Daily Tracker to help you complete these steps stress-free. Track your child's naps, feedings, moods, and activities all in one place. Then you can easily start to see their routine so you can know without a doubt their golden wake window 🙂
Get the FREE Tracker now!
How About Toddler Skipped Naps?
The great part about this system is that it will work for toddlers too!
If you find your toddler is really irritable at a certain time when they shouldn't be, you can track those times and moods for a week and reassess their nap times.
After tracking Baby L's wake times and nap lengths, I was able to see an overview of her schedule. And this significantly helped me!
I started to use her own pattern as a guide for her schedule. When I saw she was off of her schedule, I noticed she was way fussier. But when she was on her schedule, she was an absolute dream.
Wake Hours per age
Here's an example of Baby L's wake time windows as she's grown:
Birth-3 months: 1- 1.5 hours
4-6 months: 1.5-2 hours
7-9 months: 2-2.5 hours
10-14 months: 3-4 hours
15-24 months: 4.5-5 hours
24-36 months: so far, it's remained at 5 hours
Feel free to use this as a guide for your baby's wake times!
BONUS: Don't forget to download the FREE Baby & Toddler Daily Tracker to help you understand your baby's schedule so you can easily know their wake window! CLICK HERE TO GET IT FREE!
How to help your baby/toddler actually go down for a nap
If you're having a hard time getting your baby or toddler to even TAKE a nap, consider starting a consistent nap routine that will help them signal when it's time for sleep. This will help wonders!
After Baby L boycotted her naps for 4 days, the only thing that helped me get her back on track was sticking to her nap routines.
Using a nap routine helps your baby signal that it's time for sleep, as opposed to them playing. So, when their brain processes that it's nap time, they will begin to calm down and prepare for a nap. It's pretty awesome!
---
Related Reading!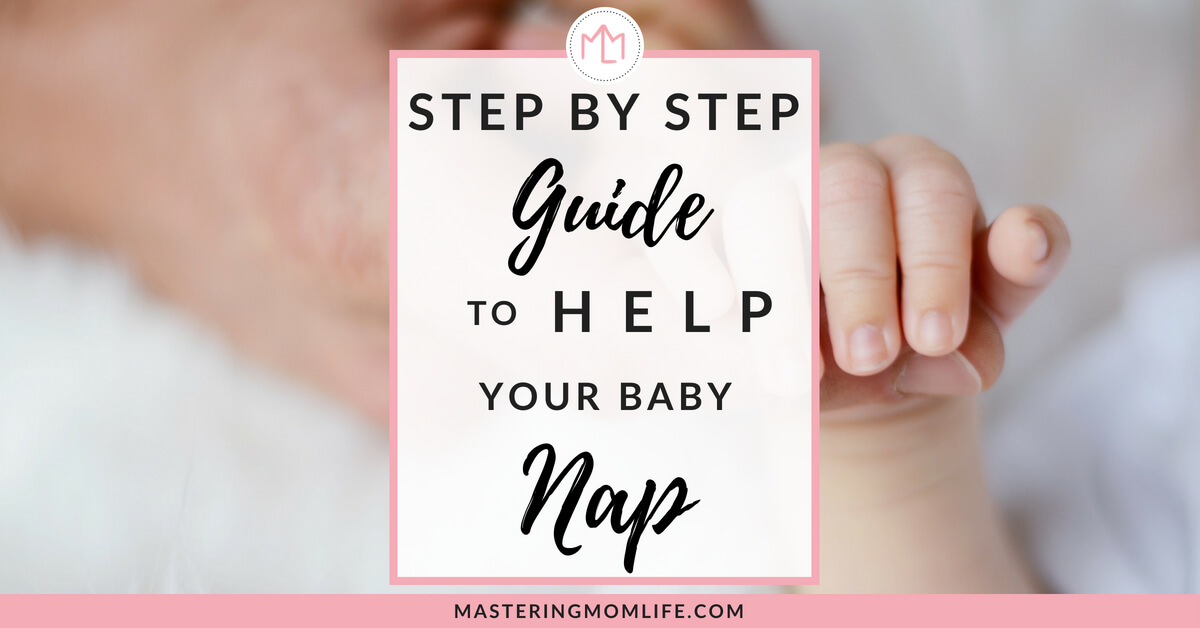 ---
What to do if your baby misses a nap?
If your baby misses a nap that is in between another nap, just skip the nap and continue your schedule to the next nap. Try to keep your little one as comfortable as possible to reduce them from getting even fussier.
I wouldn't recommend leaving them in their bed to cry it out until they fall asleep. I would wait until tomorrow to restart the schedule and make sure to catch their tired cues so you can be sure to put them to nap when it's time.
If your baby misses their last nap of the day, just wait until bedtime to put them back down. Forcing them to nap after they have already missed that window can cause a disrupt in the whole day!
But if you see it's only a half-hour after their normal nap time and you think your child will fall asleep, go ahead and put them down!
There're no hard and fast rules when it comes to nap times, it all depends on your child and the time of the day.
So if your baby misses a nap, don't beat yourself up! There's always tomorrow 🙂
What about Nap transitions?
Some babies/toddlers get really fussy around their nap transition too (when they are dropping a nap). This is totally normal!
Just continue a nap routine with them and they should fall right into their rhythm.
Get the FREE Baby & Toddler Daily Tracker!
To help you track your baby's routine and start a thriving schedule, I created a FREE Baby & Toddler Printable Daily Tracker to help you track your baby's mood, feedings, naps, and playtimes.
Use this tracker easily figure out your child's golden window of wake time so they never enter the overtired disaster zone!

Missed naps are no fun. But they don't have to become a normality!
I hope with these tips and tricks you feel more confident in knowing your bay's golden window of wake time.
They get restful naps and you save your sanity—a win win!
After Baby L's miserable napless week, I'm thinking of making t-shirts that say "I Survived my Baby's Missed Nap"…
And I'd wear it with pride 🙂
Have any questions about naps?? Use the comments below to ask away!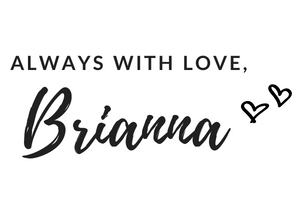 Read more Baby Tips & Tricks Here!
3 Reasons Your Baby Needs a Nap Routine
How to Create  Simple Structured but Flexible Baby Schedule
Step by Step Guide to Help Your Baby Nap Better & Longer!
Wait! Do you love free printables??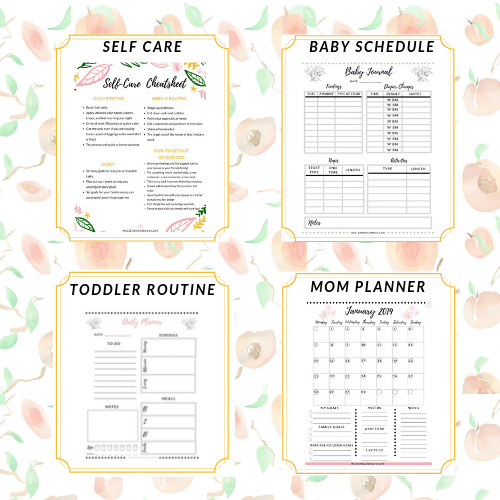 Become part of the Mastering Mom Life Insider tribe and get instant, exclusive access to my Mom Treasury filled with FREE printables + worksheets to make mom life easier!