Our stay at Universal's Cabana Bay Beach Resort in Orlando, Florida was absolutely amazing! My brother was visiting Universal Studios with his friends on a college graduation trip and he invited my husband so I decided to tag along with our daughter! It was our first time staying at Cabana Bay and we didn't know what to expect but we were pleasantly surprised!
Planning where to stay is hard, especially when you are on a budget and traveling with your baby or children. I always like to look at the reviews of each hotel I am interested in staying. This helps me see which hotel will give us "more bang for our buck".
Along with our review of Cabana Bay, I also wanted to share with you the Ultimate Family Vacation Packing List that I used to pack for our trip! With this packing list, I was able to pack everything my family needed and we didn't forget one single thing, which means that we didn't have to purchase anything because we forgot something. Victory! In the Ultimate Family Vacation Packing List, I also include a bonus packing list of everything you need for your baby on your vacation too! That way, everyone in your family is all set! Don't forget to download your copy of the Ultimate Family Vacation Packing List!

If you are thinking of staying at Universal's Cabana Bay Beach Resort, I highly recommend it but take a look at our review of the hotel and see if it will work for your family!
Our Review of Universal's Cabana Bay Beach Resort!
Rooms
Since we were coming with my daughter, who was only 16 months at the time, we decided to stay in a Family Suite. We were also traveling with some friends who had a standard room and those rooms were beautiful as well! The rooms are decorated really well within the theme of Cabana Bay Beach Resort, which is very circa 1950-60's. The rooms were very clean too!
Features of the Suite
Kitchenette: The kitchenette is when you enter the room and is a part of the living room space. The kitchenette had a sink, refrigerator (a little larger than a mini fridge but it did not have a freezer section), shelf storage above the sink, a microwave, a coffee maker, an island connected to the counter which included 2 bar stools.
Living room: The living room has a couch and 2 chairs, along with a tv and dresser of drawers. The couch is a pull-out couch too!
Partition: What I loved most about the suite was the partition between the kitchen/living room area and bedroom area. It was so ideal because we were traveling with my one year old daughter who sleeps in a dark room and is easily woken by me and my husband. Having the partition was like having 2 bedrooms because she was able to sleep in her crib in the living room area.
Split bathroom: Another amazing feature of the suite is the split bathrooms. There are 3 different sections of the bathroom: 1) a toilet, 2) a vanity and sink 3) a sink and tub. The main vanity and sink area are exposed and is in the bedroom area. The toilet has a separate door and the second sink/tub has another door.
2 Tv's: Because there is a separate living room area, there is a tv in the living room and one in the bedroom area.
Large closet: There is a large closet (can be considered a walk-in closet) in the bedroom area that has hangers, a safe, extra pillows and blankets, and a luggage holder.
How we arrange the room for our baby to sleep:
The biggest reason we chose to stay at Cabana Bay was because of the kid-friendly atmosphere and the price for the family suite. We knew we wanted a bigger room than a standard room because I needed to put my daughter down to sleep earlier than we were going to sleep. The Family Suite at Cabana Bay was absolutely amazing and was so spacious. They offer complimentary cribs so we were able to put the crib in the living room area, which was separated from the bedroom by a partition. This helped the room stay darker and quieter as my baby slept but gave my husband and I the freedom to stay up.
We arranged Baby L's crib in the living room by placing her crib in between the TV dresser and couch. There was a huge empty space there where the crib fit perfectly. You can see the picture of the set up below. It also was great to have her in the living room area because we were able to use the bathroom and take showers without disturbing her because the bathroom is in the bedroom area.
Pools:
The super awesome thing we loved about Cabana Bay was that there were 2 different pool areas. The first pool was located outside of the lobby in the Cabana Courtyard and had a cool water slide, a big pool, a splash pad, and a bar/grill. It also had a bunch of private cabanas that you could rent for the day with a tv, mini fridge and comfortable seating. The second pool was located outside of the Bayliner Diner in the Lazy River Courtyard and had an awesome lazy river, a regular pool, a splash pad, and another bar/grill. By the lazy river, you were able to purchase floats and tubes at The Tube Shack for $7. There are also towel bins where you can pick up towels by the pool and drop off the dirty ones when you are done.
Food:
Cabana Bay Beach Resort has SO many eateries! I wasn't able to try the food from every place but the food that I did have was fantastic. The main "food court" was called the Bayliner Diner. It is set up cafeteria style where you order your food from different counters (based on different food varieties) and then you pay at the cashier when you are done. I was able to try breakfast, lunch, and dinner at the Bayliner Diner and every meal was great. They also have great kids meals, where each kids meal comes with a main entrée, side, grapes/carrots, and a drink applesauce, milk, or chocolate milk). They had a wide variety of kids breakfast, including French toast, eggs, waffle, and biscuits.
The Bayliner Diner has a huge seating area that engulfs you in the retro era with TV's playing old commercials and cartoons as well as drinks and condiments stations at each corner.
They also offered a refillable cup where you pay one price for your stay and are able to refill your cup unlimited times a day. We paid 17.99 for 7 days and it was worth it for us because I had coffee, tea, soda, water, seltzer water almost every hour while I was at the pool and in the resort. I would even fill it up to bring it back to my room so I didn't have to buy another drink. It paid for itself in a little under a day because each drink was 2.99-4.99 and if I were to buy 10 2.99 drinks in the day it would already be double of what I paid for the refillable mug!
There was also another eaterie by each pool and a Starbucks in the main lobby!
Mini Market:
Apart of the Bayliner Diner was a mini market with snacks, pastries, drinks, gluten-free options, chips, cookies, create your own yogurt bar, salad bar, and so much more. This is where we were able to buy a half gallon of milk for my daughter and all of her snacks for the room.
Size of Resort 
The size of the resort itself is massive. There are 8 different buildings with different rooms (ranging from standard rooms, one bedroom suites, 2 bedroom suites, courtyard suites, tower suits, and poolside suites). As mentioned before, the resort has 2 different pool areas, which is great because since the resort is so large there was a pool closer to each side of the resort so you didn't have to walk too far.
Proximity to Parks/Citywalk
Cabana Bay is one of the farthest resorts from the Universal Parks/Citywalk but they do offer a free bus shuttle to transport you to Citywalk (from there you walk to the park entrances). There is also a garden path to walk to Citywalk from the resort, which is about a mile. In the heat, it can be a daunting walk but if the weather is nice it will take you around 20-30 minutes to walk. It also depends on how fast you walk. The neighboring hotels, Sapphire Falls and Aventura Hotel are right across the street and Sapphire Falls has a boat that takes you to Citywalk as well.  Overall, even though the parks were not as close to the resort as other hotels on property, I thought it was great to have the option to walk. The shuttle bus to Citywalk is outside of the main lobby and is about a 5-minute trip and each bus comes about 10-15 in between in each other.
The resort is also connected to Universal's newest water park, Volcano Bay. You can see the huge volcano from the hotel (pictured below!).
Universal Shop:
There is an awesome Universal Gift Shop inside of Cabana Bay (located in the main lobby). There you can find character apparel, pins, cups, magnets, bathing suits, Cabana Bay merchandise and even little things that you might have forgotten to pack such as Tylenol or Chapstick. There is a great Wizarding World of Harry Potter section with wands, robes, and apparel. I loved this store because there were things that I forgot to pick up at the park that I wanted to buy and they had it right at my resort. It was also awesome to have a place to do some last-minute souvenir shopping without having to go back into the parks or Citywalk.
Cons:
I enjoyed Cabana Bay SO much and there was only one thing that I considered a "con" during our stay.
No Fan in Bathroom– One thing that we did not like was that there was no fan/ventilation in the bathroom. In the family suite, there was a little room with just a toilet (because the toilet and sink were separated so more people can get ready at the same time). But that little toilet room was so stuffy and honestly, got really stinky at times. My family was not able to use the toilet right after each other because there were times that the bathroom was smelly. (Thank goodness I brought some spray with me!). My brother room had a family suite filled with 6 guys (ages 21-28) and he said that the toilet room was very unpleasant because there was no ventilation. I recommend definitely bringing some air freshener!
Ultimate Family & Baby Vacation Packing List
Don't forget to download the Ultimate Family Vacation Packing List with bonus Ultimate Vacation Baby Packing List! Take the stress out of packing and remembering to pack everything and just focus on the awesome time you are going to spend with your family. You can use this list for any vacation that you have, no matter where you go!

So that was our stay at Universal's Cabana Bay Beach Resort! We had an amazing time! Cabana Bay is clean, family friendly, baby friendly, value priced, and have a great staff. We enjoyed our stay very much and will be returning in the future!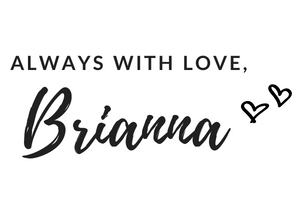 Want to read more reviews of Universal's property?? Check out my post "Our Stay at Universal's Hard Rock Hotel Orlando"!