Are you and your family traveling and need to take a plane? That's okay! At first, I was petrified to fly with my baby but after actually doing it, it was so much easier than I expected. The first flight with my daughter was when she was 11 months and then we took another trip when she was 17 months. Don't get too overwhelmed with everything that can go wrong but instead focus on preparing for the trip the best that you can!
Hopefully, with the tips that I learned, I can help you plan and organize everything that you need while sharing awesome tips with you to make your trip stress free.

Flying with a baby is not easy but it does NOT have to be stressful! Having the right items with you, planning ahead, and being organized is key to making sure that your trip is not only successful but smooth- which are all in my ultimate tips for flying with a baby list!
I don't want to just share my tips for flying with a baby, but I also want to share my awesome Traveling with a Baby: Airplane Checklist and Exclusive Tips Worksheet! This checklist will help you make sure you have everything you need to fly with your baby. I used this checklist twice and it helped me be sure that I didn't forget anything. It also added to making those flights with my baby stress-free! Be sure to download my Traveling with a Baby: Airplane Checklist!
So now, let's get down to the amazing tips!
Ultimate Tips for Flying with a Baby
Disclaimer: All opinions are my own based on my own experiences. Please consult your doctor and/or pediatrician before flying with your baby.
Mastering Mom life is a participant in the Amazon Services LLC Associates Program. As an Amazon Associate, I earn from qualifying purchases. Please view Mastering Mom Life's Terms, Disclosure & Disclaimer Policy and Privacy Policy. I wholeheartedly believe in all of the products I recommend!  Thank you for supporting Mastering Mom Life!
Before Booking Your Flight
Decide whether you are lap sitting or buying a seat for your baby to use a car seat
In most airline policies, babies 2 and under are free if you are lap sitting. This means that you do not have to purchase a "seat" or separate ticket for your baby because it is free for your baby to sit on your lap. Most parents chose this option because let's face it, free is an awesome thing! But if you think your baby is just going to uncomfortable or you think your baby will do better being in their own seat, then you can purchase a seat/separate ticket for them and use a car seat.
(If you do choose to lap seat, know that most airlines have a policy that you can check your baby's stroller and car seat at the gate for free and you are permitted an item a personal item for the baby, such as their diaper bag.)
Try to choose a flight that works best with your baby's schedule
Babies thrive off of schedules but just because your baby had a daily schedule doesn't mean that you can't take your baby out and go places. You want to be able to have your baby be flexible with their environment without sacrificing their schedule (feeding times, nap times, etc.). I always find it better to find a flight that works best for my baby's schedule For example, I'll book a flight around a time that I know that she will be napping, so she can nap on the flight. Or I book a flight where she will already be well rested and she will be awake and playing on my lap for the flight.
Be mindful of how much time it will actually take you to travel. If you have a really long flight, maybe it's best to book it time that your baby will at least be sleeping for some of the trip. If you have a short trip, maybe you don't mind if your baby is up the whole time. Do what works best for your baby and your family!
Get Organized!
Make a packing list
It's so important to have a packing list so you don't get overwhelmed when you arrive at your destination and realize that you forgot everything that was important! Especially if you are packing for your family, you want to make sure you have a packing list so you can easily pack for each person. A couple of weeks before your trip start making a list of everything that you think you are going to need. Even if it's just jotting down items on your dry erase board or a notepad.
(Access my free resource library to download a free family vacation packing list here!)
Start packing a couple of days before your trip (pack little by little to reduce overwhelm)
Use your packing list to start packing days before your actual trip. There's no use of making a packing list and then not having enough time to actually use it. Packing a couple of days before will help you get a handle on everything you need to do and help reduce stress and overwhelm.
Preparing for Your Flight
Use a diaper book bag
I love using a diaper book bag because it frees up my hands! When you're in the airport the last thing you need is to have another bag to hold. Having your diaper bag in the form of a bookbag will help you just sling the bag over your shoulder and quickly free up your arms to hold your baby or hold other bags.
I used this one: Mancro Diaper Bag Backpack: Organizer Backpack with stroller straps, changing pad, insulated pockets, and water resistant.
Use a stroller that you are comfortable with (preferably lightweight/ easy to travel with)
The worst thing you can do is use a stroller that you are not comfortable with, familiar with and is heavy and bulky. When you're in the airport you're going to need to fold up your stroller quickly, easily, and on command. Taking a stroller that you know how to use, how it folds, and that folds easily will save you a headache! I also love to use lightweight strollers because it's easier for me to carry.
If you are taking a car seat to check at the gate, (most airlines don't charge), use a car seat cover/bag
If you are taking a car seat to check at the gate (most airlines allow you to check a car seat for free), it's best to buy a car seat cover/travel bag. I purchased mine from Amazon and it was low cost, easy to use, and did the job!
I purchased this one: JL Childress Gate Check Bag for Car Seats
If you are lap sitting: start to put your baby to sit on your lap a couple of weeks before as a "test run"
If this is the first time that you are lap sitting, I would recommend having your baby sit on your lap before the trip so they can get used to lap sitting. Especially if your baby does not lap sit or stay still a lot. Depending on how long your flight is, you might want to come up with ideas to keep your baby occupied and still. See how your baby responds. Each baby is different!
Pack toys/books to keep baby occupied. Maybe even download their favorite show or movie on a tablet?
When your baby is on the plane you'll definitely want to keep them occupied for as long as possible. Either your baby will fall asleep, or be up. If your baby will be up for the flight, then make sure to bring your baby's favorite books and toys. You might want to even consider downloading your little one's favorite movie or show (if they have one) on a tablet or phone. I'm not quick to offer my baby "screen time" or "movie time" but I had a movie on my phone downloaded just in case if Baby L went full-on tantrum in the middle of our flight.
Offer a bottle or a pacifier (something to suck) while the plane takes off and lands
Planes have a funny way of affecting your ears! The pressure from ascending and descending can be painful even for adults! To prevent your baby's ears from pressure or "popping", you can offer your baby something to suck during take-off and landing. This will help prevent pressure in their ears. I always give my daughter milk as we take-off (because she doesn't use a pacifier anymore). But you can offer your baby a pacifier or a teething/soothing toy that they suck.
Be prepared for unexpected delays
The worst thing about flying is the possibility of flight delays or cancellations. I absolutely HATE running into delays or cancellations- especially with a baby (or children)! I've run into both a delay and a cancellation with my baby. The one thing that I learned the most from those 2 experiences is- be absolutely prepared for the unexpected. This means, pack extra snacks, have extra milk/formula with you, make sure to have the things on hand that can calm your baby (such as a pacifier, toy, or book).
Having your flight delayed or canceled is not fun. But when you are traveling with a baby the flight crew and airline attendants should be really good at accommodating your needs and baby's wants. Make sure to speak up and ask questions!
---
Wait! Do you love free printables??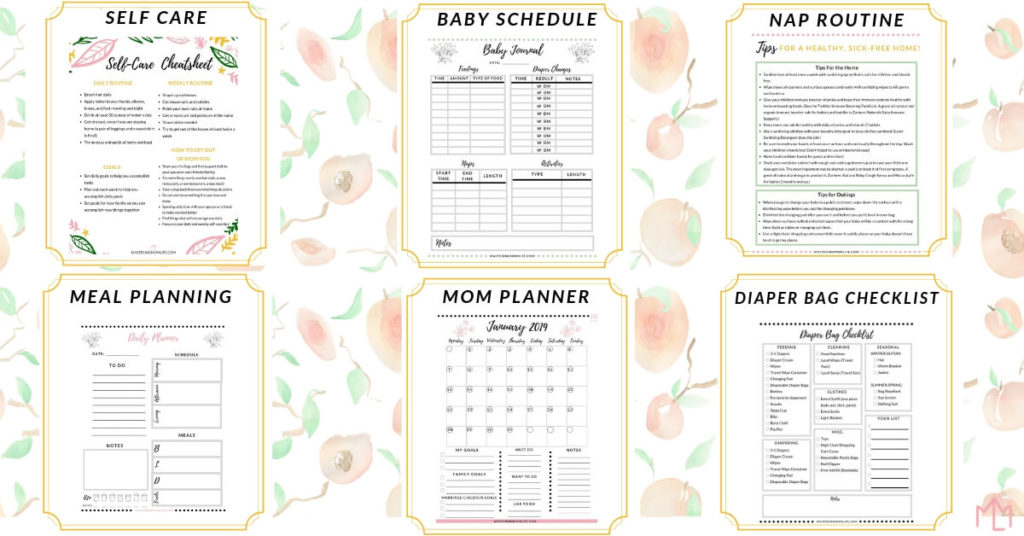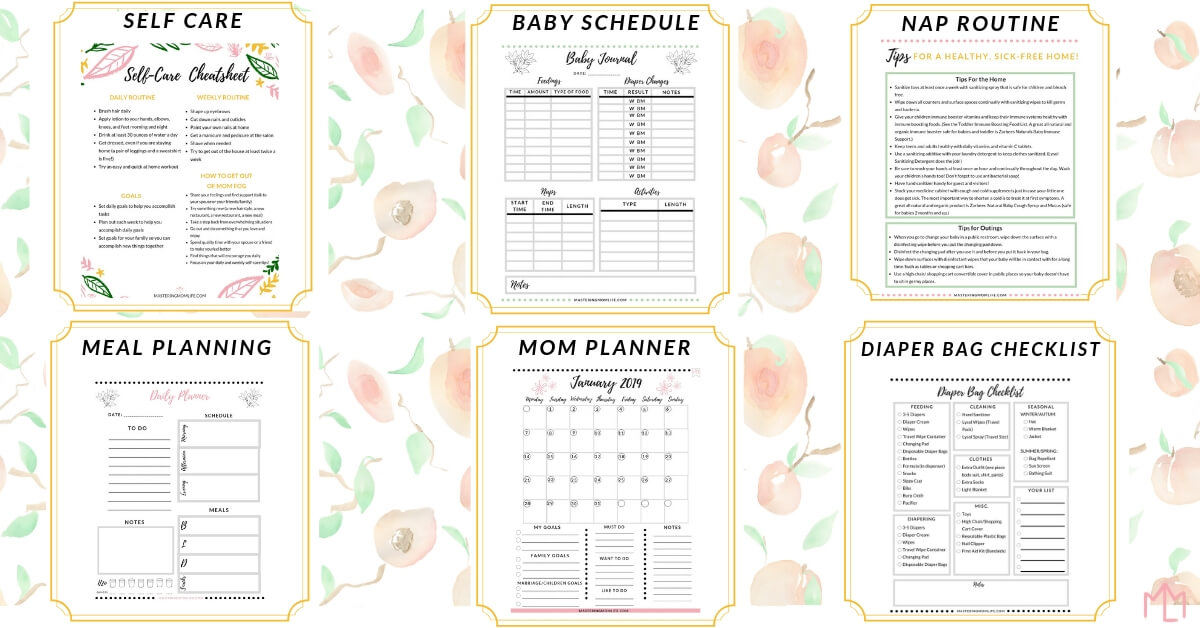 Become part of the Mastering Mom Life Insider tribe and get instant, FREE, private access to my resource library filled with printables + worksheets to make mom life easier!
---
Pack enough snacks/milk
As I mentioned in the last tip, it's so important to have enough snacks, food, and milk for your baby when you are flying. Be mindful of how long it may take you to get through security, arrive at your gate, board the plane, and then actually take off. Even if you feel like you packed enough, always keep an eye out for the stores in the terminal too that can have something that your baby may need.
Bring plenty of disinfectant wipes
There are A LOT of germs in airports. Actually, there are a lot of germs anywhere you go and in any public transportation you use but I feel like airports and airplanes tend to be really germy. I always travel with a lot of disinfectant wipes. I wipe down the seats we sit on, the area in the bathroom before I put the changing pad down, the armrests, and try to clean anything that my baby comes into contact with for a long period of time.
And you know what, it WORKS. Baby L had not been seriously sick since she's been born except for a few 24-hour colds. Keeping your hands clean is important too! You don't want to be neurotic but also want to be preventative.
I purchase these: Lysol Disinfectant Wipes On The Go Travel Size
If you can, travel with someone (or multiple people) for help
I've never traveled by airplane with a baby by myself but I do know people that have and were very successful. However, an extra set of hands goes a long way with helping!  If you can, try to travel with your spouse or a family member to make things easier. Maybe you'll need a break or have to use the bathroom and need someone to stay with your baby.
Pack your diaper bag in an easy to use way where most things are accessible
You want to make sure your diaper bag is organized in a way that is easy to use and that everything is easy to find. Have wipes and diapers easily accessible in case you need to change your baby or you need to wipe something or clean something quickly.
Also, try to set up the area around your seat on the plane in a way that things are in reach an easily accessible. The worst thing is when your baby falls asleep and you can't reach a tissue or something you need. I usually wipe down the seat and seat pockets and put everything in the seat pocket that I know I need easily.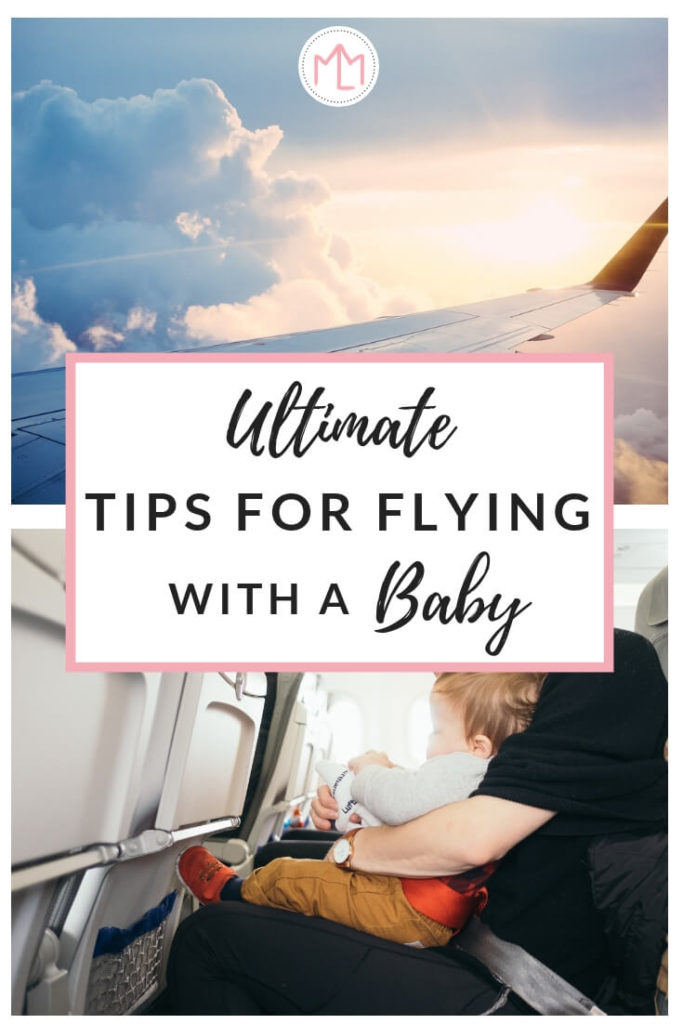 Take care of yourself too!
It's really easy to focus so much on taking care of the baby that you forget to take care of you! When you feel overwhelmed, take a break. Be sure to bring headphone and your favorite playlist or download your favorite movie to watch on the plane after baby falls asleep.
Don't worry about being too loud or feel embarrassed
Trust me, I know you don't want to be "that" mom on the plane that has a screaming baby. But sometimes things are completely out of our control. If something happens that makes you embarrassed, it's ok. It's perfectly normal! Just don't worry yourself with being too loud or feeling embarrassed and it inhibits you from making the best decision as a parent.
Ask the airline staff/team for help and ask questions when needed
The airline staff are there to help and will answer your questions to the best of their ability. I've had some really awesome flight attendants who have helped me and given me items when I needed anything. If you have any questions or need something, make sure to ask the crew!
Ask about early/priority boarding
Most airlines have early/priority boarding for passengers traveling with babies, car seats, or strollers. This gives you an opportunity to board earlier and set up your seat and "station" with everything that you and your baby needs. The extra time to get yourself situated is wonderful!
Have a plan but be flexible!
Having a plan about what time you're going to arrive at the airport, how long it will take you to get through security when your baby will sleep or eat, etc. is really great but it's just as important to be flexible! Don't be too hard on yourself if something doesn't go as planned.
Free Traveling with a Baby: Checklist and Exclusive Tips Worksheet!
For 20 more awesome tips, be sure to download the Traveling with a Baby: Airplane Checklist and Exclusive Tips! The worksheet is filled with exclusive tips that have helped me seamlessly travel with my baby. Focus on enjoying your trip and get ready for your flight stress-free by using my Airplane Checklist and Exclusive Tips!
Download the free checklist and cheatsheet now!
There you have it! I hope I was able to give you useful tips for flying with a baby! Have any other tips that have been really helpful?? Feel free to share them in the comments below!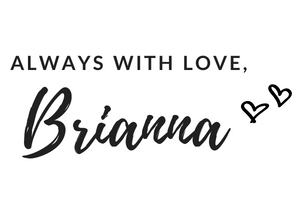 You might like these posts too!