One year ago, the words "nap schedule" scared the life out of me. I felt like there was all of this pressure to make sure my baby was napping at certain times every day. What if my baby isn't tired? What if my baby doesn't feel like sleeping? What if my baby is crying every time I put her down? All of these questions sped through my head and I felt so defeated that I didn't even want to try. Man was I missing out!
The goal of a nap schedule is to keep your baby happy by allowing them to nap before they get overly tired and to regulate when/how they sleep so they can establish healthy nap patterns which will ultimately help them have a good night sleep.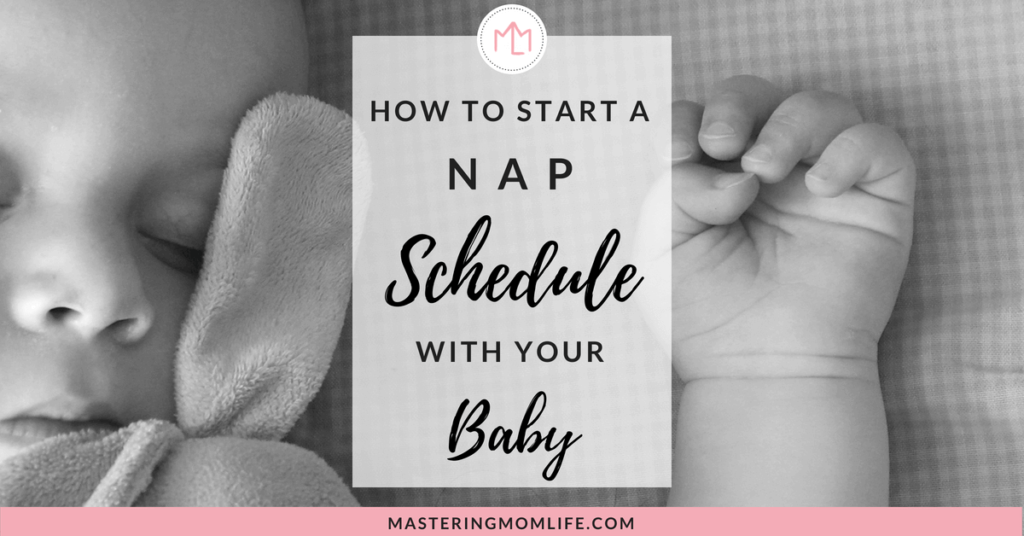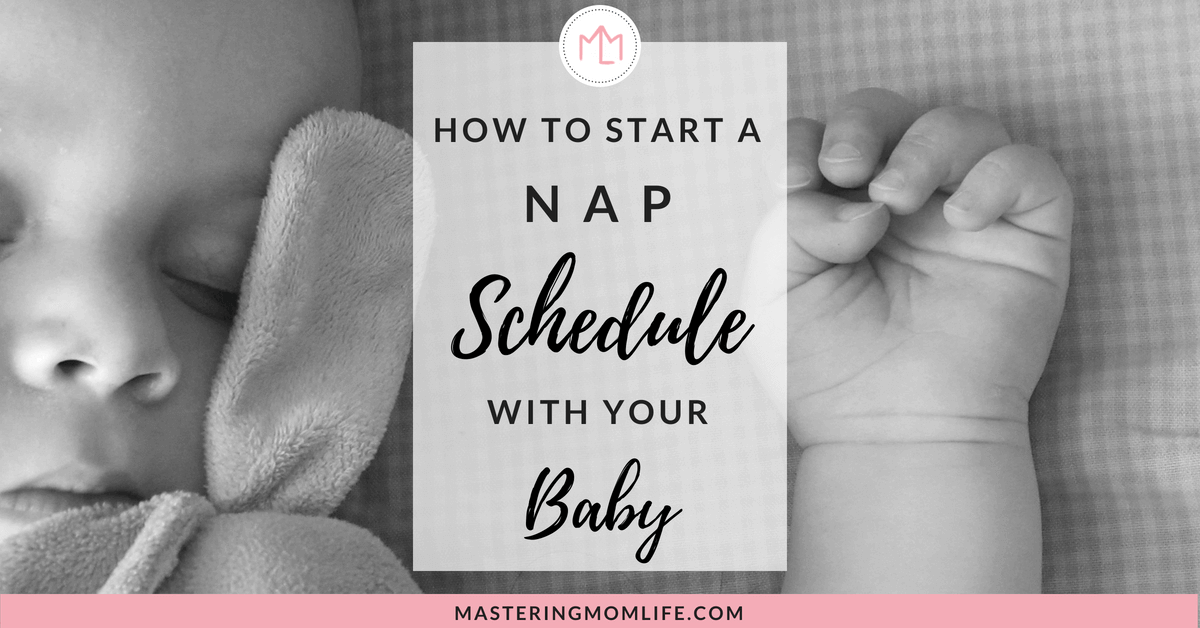 Disclaimer: I am not a doctor, pediatrician, or medical professional. My experiences are all my own. Please refer to your pediatrician for questions medical questions you may have. Please read my full Disclaimer, Disclosure, and Terms Policies here.
Making a nap schedule for your baby isn't about a certain time that they sleep, it isn't about saying that your baby naps well, it isn't about anything else other than what's best for your little one. Finding a nap schedule for your baby that works for both of you will allow you to create an overall schedule for their day that will help you establish a healthy pattern for their growth.
We already talked about the importance of having your baby on a schedule here, and how to accomplish a full feeding schedule here. So now it's time to dive into what that the nap schedule should look like.
How to Start a Nap Schedule
First Things First: Start a Nap Routine
Nap routines are golden! I find that most parents' issue is resolved when they start an effective nap routine with their baby. This routine is done every time your baby goes down for a nap. In your nap schedule, you will be adding this routine before each nap. This nap routine can be used for babies of all ages (just tweaked a bit to accommodate their age). I personally used this nap routine for my daughter since she was 1 month old and I still use it and she is turning 18 months soon.
So what does that routine look like?
Download my Free Printable Nap Routine Now! 
Important!
Keys to make sure your baby is ready to be put down include:
Baby has had a full feeding, has played enough, and is showing tired cues. At this point, your baby should be fully fed, did an activity and is ready for a nap. (This also will be a part of your baby's daily schedule.)
Keep in mind that it does NOT happen overnight, but it takes time for your routine to be established. That is why I recommend following a nap schedule so within that schedule at every nap time you are doing your same routine. After a week or so- you should see the benefits of the routine and your baby sleeping during naps consistently.
Feel free to make your own routine. Maybe you want to read them a book instead of singing a song. Or maybe you want to just stand up and hold them instead of sitting down and rocking them. Do what makes you comfortable- just be sure to follow the routine for EACH nap and avoid letting baby fall asleep in your arms. The goal is to put them down tired not sleeping. This will help them self-soothe and settle themselves, which is a great thing for them to learn as they develop!
Each nap in your baby's daily schedule will begin with the nap routine. Your nap routine will be the cue for your baby to let them know that they are about to go to sleep!
Track all Nap Times
Make sure to take a day to write down all the times your baby sleeps, where they sleep and how long they sleep. This can allow you to see the pattern that they already have. Most times as parents we just have to slightly adjust what the baby is already naturally doing. We are not disrupting their whole lives by making them follow OUR schedule but taking what they do naturally and adjusting it.
After writing down a couple days' worth of patterns, make a list of things you want to accomplish with your baby's nap schedule and start from there. For example, maybe baby sleeps in the swing all the time and never sleeps in their crib/bassinet and you want to start transitioning baby to their bed for some naps. Create goals that when accomplished they will grow with your baby and establish a healthy schedule.
Don't forget to download your Baby Journal so you can track each of your baby's naps everyday! When you track your baby's naps, you begin to see a pattern for their schedule. Download your copy of the Baby Journal below!
Have the Same Nap Routine for Each Nap
A lot of people do not give their babies sleep props. Sleep props are things that will help baby fall asleep and stay asleep because they are comforted. Some sleep props are pacifiers, swings, vibrating swings, or special blanket. While there are some sleep props that I do not think a baby needs there are some that I used early on and it helped establish a nap routine. This means for every nap you give your baby the same things and they know it's time for sleep. Maybe it's a special blanket or pacifier or maybe you sing a song and then turn the lights off.
For baby L I used the pacifier they gave her in the hospital (the soothie) and a special blanket I would wrap her in. I'm a firm believer in the swaddle and I would swaddle her with a nap blanket for every nap. Some naps she slept in her swing but I would still give her that blanket. After a week or so when I would start to put her down she knew she was going to take a nap by just the environment that I was creating.
For example, the first 4 months, my daughter had her morning nap in her crib, 2 daytime naps were in her swing, and the last nap was in her crib. I wanted her to get accustomed to her crib but also stay in the swing because during the day when she was fussy this calmed her. The key is to keep your baby happy and go at their pace. Do not try to rearrange or take away everything that they comfortable in.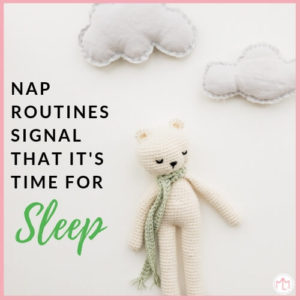 Go at Your Baby's Pace
If you have a lot of different goals and they all seem to jumble up then prioritize the ones that are most important and start with one at a time. Take a week to make each transition and then once you see it accomplished then you can start the next goal. Make sure you aren't changing everything about how your baby sleeps all at once. That will be catastrophic for your little one. Keep things that your baby is used to and only change one thing at a time. Once your baby is comfortable with the nap schedule or change that you just implemented then you can move on.
Know your Baby's Tired Cues
It's hard to put your baby down when you don't know when they are tired. The key is to put them down before they get full on tired. This will help them settle themselves and you teach them to fall asleep by themselves (meaning without you having to rock them). When you know the cues your baby does when she's tired then you can know it's time to put them down. Some usual cues when your baby is tired is yawning, rubbing eyes, fidgeting, long blinks and fussiness.
Nap Schedule:
Here is an outline of what a nap schedule should look like. This is beginning at square one.
I'm not going to use specific times in this schedule but just specify activities so you can accurately use this as a template for your schedule:
Wake

: Baby wakes for the morning from their nighttime sleep.
Feeding

: Baby eats. Make sure they have a full feeding from the first feeding of the day. You can read more about full feedings here.
Playtime/Activity

: Play for a small amount of time or read a morning book until baby shows tired cues (rubbing eyes, yawning, etc.) This play time is usually no more than 45 minutes in my experience.
Nap

: Down for a nap. When you start to see your baby getting tired or even if you don't see her getting super tired I would recommend putting her down. If your baby is tired then she will fall asleep but if she isn't then she might be a little cranky and you may have to try a couple of times to soothe her.
Wake/Feeding

: Wake and baby eats
Playtime/Activity

: Feel free to insert here what you would like your baby to be doing. Maybe it's time on a play mat or a swing. Or maybe its tummy time or time you play together. Maybe it's a combination of everything. You can also mix things up and do one day a week a different activity. Be creative! Be sure to be on the lookout for tired cues.
Nap

: Down for a nap. This will be your baby's second nap of the day. For most one-year-olds this is will be there last nap of the day. For babies under 12 months they will be needing another nap before they go down for the night.
Repeat this pattern as needed until your baby is down for the night.
If you want to see a sample of my schedule take a look at the post "What My Baby's Daily Schedule Looks Like."
As you begin to do this schedule on a daily basis you will notice that your baby will begin to get tired around the same time each day. This will serve as a good foundation for your little one's overall schedule. You will also notice their tired and hunger cues as you start to use a daily schedule consistently.
Your baby's nap schedule is going to change as she gets older so don't get too worried when your baby starts to transition out of a nap or naps longer than usual. Nap schedules will also be affected by major events that are happening in your baby's life, such as teething, being on vacation, sickness, etc. Don't stress if your little one is off a schedule for a day or so. Just try to get them back on a schedule that is best for them when things go back to normal.
Get your Free Sample Nap Routine!
If you're totally convinced that you need to start a baby nap schedule but don't know how to actually start or what do- I'm here for you! The first thing to do is to start a nap routine! Here is my very own baby nap routine so you don't have to go through trial and errors and guess what will work.
I went through a whole month of hard days trying to figure out the best nap routine and once I did it was magic! Not only did my daughter start napping consistently and longer, but she also started sleeping through the night! Sooo I wanted to share my baby nap routine with you so you can print it out and have! Be sure to download the Sample Baby Nap Routine below!
So there you have it! This is the basic foundation of introducing your baby to a nap schedule. Remember, the goal of a nap schedule is to keep your baby happy by allowing them to nap before they get overly tired and to regulate when/how they sleep so they can establish healthy nap patterns which will ultimately help them have a good night sleep.
As always, feel free to drop me a comment or email me if you have any questions! Do you have your little one on some sort of nap schedule? How have you seen any benefits? Join the conversation below!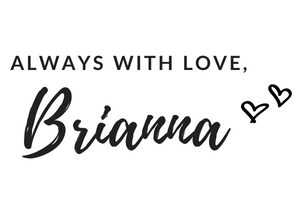 Wait! Do You Love free printables??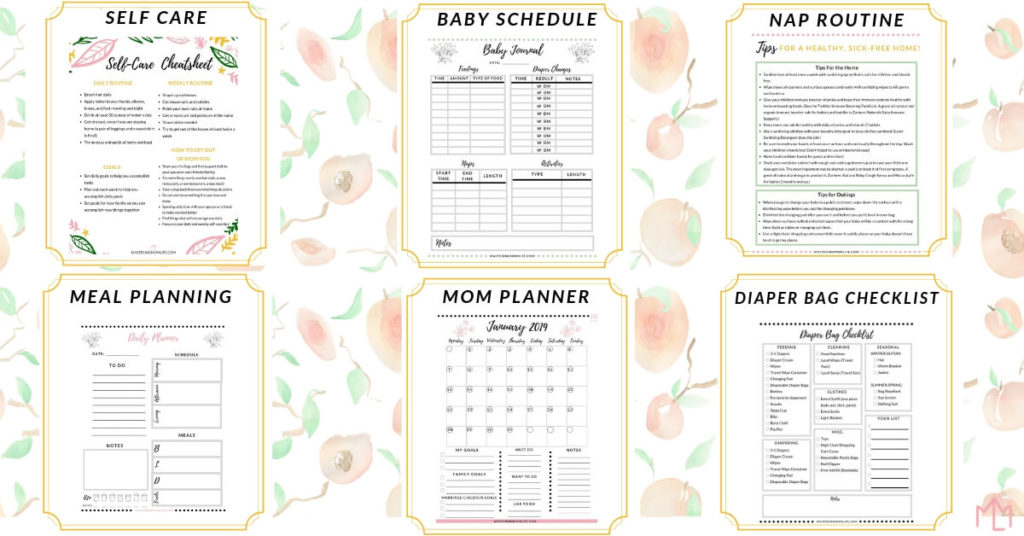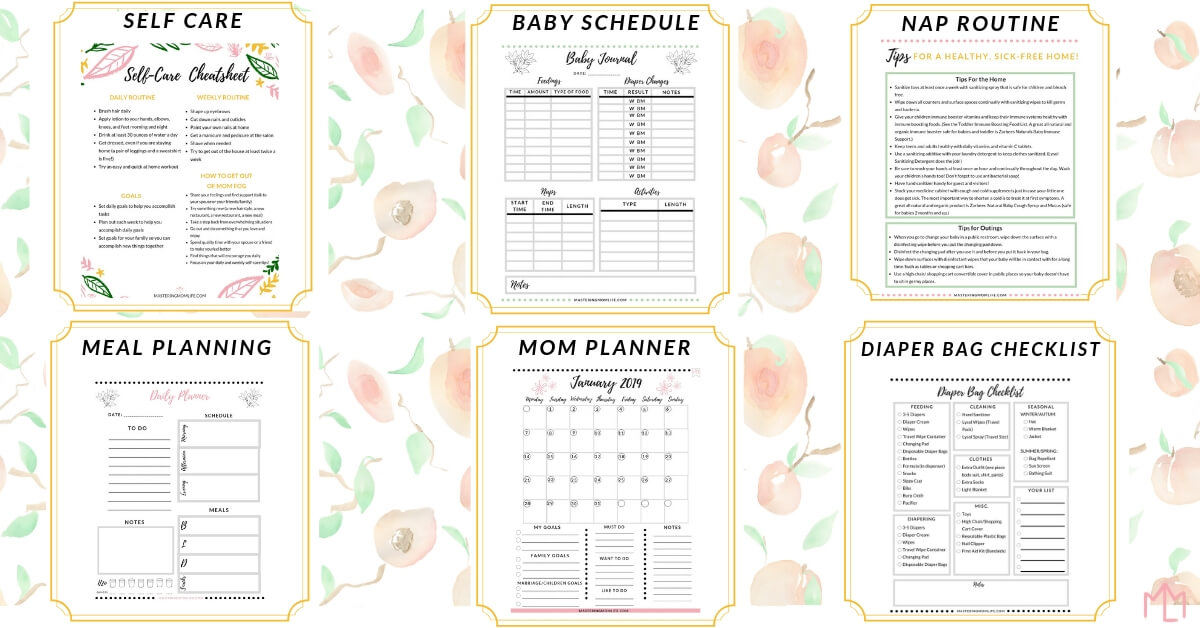 Become part of the Mastering Mom Life Insider tribe and get instant, FREE, private access to my resource library filled with printables + worksheets to make mom life easier!