Inside: Want to make a delicious Thanksgiving dinner? Find out my 6 steps on how to plan your Thanksgiving menu like a boss. Stress-free planning & cooking!
In the blink of an eye, you'll be eating pie and storing leftover turkey….are you ready??
I'm not!
I've always loved Thanksgiving because it's full of gratitude, family, and stuffing yourself until your buttons pop. But a lot of people don't realize HOW MUCH goes into preparing for Thanksgiving!
Between headcounts, keeping track of 20 dishes, figuring out the menu, and decorating your table– it can be overwhelming.
So today I want to help you easily prepare for Thanksgiving starting with planning the Thanksgiving menu!
These 6 steps will help you easily prepare your Thanksgiving menu and keep the Thanksgiving "prep" as stress-free and organized as possible!
I know it seems like Thanksgiving is a waaayyyyssss away, but I believe the easiest way to tackle something is to start early and plan ahead.
I always start my Thanksgiving planning about a month before Thanksgiving so I can have enough time to contact family members, see who's coming, and figure out who is actually hosting the dinner. Knowing these little details early will help you easily prep for the big Thanksgiving meal!
6 Steps to Easily Plan Your Thanksgiving Menu
Planning your Thanksgiving menu does not have to stressful or overwhelming! Let's start with the 6 steps to easily plan your Thanksgiving menu!
1.

Headcount
First things first, before I start to think about what I want to cook, I always think about WHO is coming to Thanksgiving dinner.
You want to get a headcount for who will be attending so you know how much to prepare.
It's an easy step to overlook but finding out who is coming will help you analyze not only how much food you need but also who can help and bring a dish. That way, you are not the only one cooking for all of the family and friends who are coming to dinner.
Having a headcount and a list of people who are coming will help you accurately plan your Thanksgiving menu. Knowing who is coming to dinner also helps you with planning your Thanksgiving menu because you'll know what dishes you have to make or cannot make due to dietary restrictions and dietary preferences.
In the Ultimate Thanksgiving Planner, I include a Thanksgiving Guest List that will help you plan and organize who is coming, not coming, and tentative. That way, you can plan who is coming all from one sheet!
2.

Dish It Up
The next step is to make a list of dishes that you want to serve at Thanksgiving. This dish list will help you create your actual Thanksgiving menu.
Make a list of dishes that you want to make- either dishes that are traditional, new dishes you want to try, or even research new dishes to mix things up!
To help you make your list, I created the Thanksgiving Menu Dish List that is a part of the Ultimate Thanksgiving Planner! The Dish List is super easy to use and really convenient because it has an area for you to write down everything you want to make, put it in a list and then eventually check off if you are definitely making that dish.
3.

Pick Up the Phone
Completing step one is important because it will help you accomplish Step 3, which is to contact the family members & friends who will be coming to see what dish they would like to bring.
It's a tradition in my family for everyone to bring one item when we get together as a family. Whether it's a case of water, a couple of bags of chips, a fruit salad, or some hamburger buns if we're having a barbeque. So, my family is quite familiar with bringing a dish when we get together for a meal or to just visit together.
Even if your family is not accustomed to this type of tradition, I always find that Thanksgiving dinner is such a HUGE meal to cook all by yourself!
So, Step 3 is to take your guest list and contact each family or friend to see what they would like to bring from!
BONUS: Download my FREE Thanksgiving Prep Checklist to take the overwhelm out of Thanksgiving planning! Click HERE to download the free prep checklist!
Maybe they have a special dish they are known for that you can add to your menu list or maybe they just want to bring a pumpkin pie or take care of the drinks.
Because Thanksgiving dinner can get quite large (depending on how many people you have attending), it can also get expensive really quick. Having people bring different dishes will help you with the cost as well!
You can even assign different people different types of food! Such as, your aunt will be in charge of bringing side dishes and your mom is in charge of bringing desserts and you are in charge of the main turkey and stuffing. It becomes so much more family orientated when you include everyone!
To help you plan who is bring with dish or Thanksgiving menu item, I created a Thanksgiving Menu Dish Assignment sheet that is included in the Ultimate Thanksgiving Planner!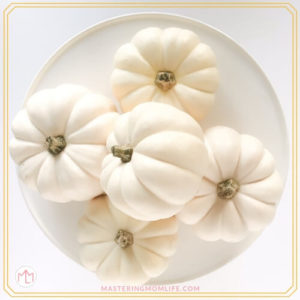 4.

Finalize the Thanksgiving menu
After completing step 3, you know who is bringing what dish. Now it's time to take your dish list and actually create your finalized Thanksgiving Menu.
Finalizing the menu will help you start to create your shopping list!
I find that when people don't have their menu finalized its harder to make decisions and move forward with your Thanksgiving meal preparations. You can always go back make changes to your menu later if you need to, so don't get too worried.
Just try to make a final Thanksgiving menu just so you know what exactly will be served for your meal.
I also created a Thanksgiving Final Menu sheet to help you write out your menu! If you want to get fancy and all Food Network, you can even print the final menu on a cardstock paper and have it on your Thanksgiving table to look Martha Stewart fancy.
5.

Use a recipe item list for each dish to make a list of what ingredients you need
Now that you know who is coming to Thanksgiving dinner, who is making what dish, and what the final menu is, you now know what YOU are making. Once you know what dishes you are responsible for, it' best if you start to take out those recipes and list out what ingredients you need.
I know some people who don't like to do their Thanksgiving shopping early, but you don't want to get stuck with the remnants on the shelf.
You can also make your ingredient list early so you know what sales to keep an eye out for.
I obviously don't buy perishable items too far from when I am cooking the meal but I always keep my eye on sales for my nonperishable items. Maybe the frozen crust is on sale 3 weeks before Thanksgiving and you can just store it in your freezer.
Or maybe the canned cranberry is on sale a month before Thanksgiving and you just stock your pantry with it.
Not only are you beating the holiday supermarket rush but you are also saving money!
6.

Create an oven schedule for Thanksgiving Day
Step 6 is optional but really useful– creating an oven schedule for Thanksgiving Day!
Now that you know the dishes you are making, you want to make sure that you are planning your cooking well enough so all the dishes will be done by your mealtime.
I often find that my oven is OVERLY used on Thanksgiving Day, between the turkey, pies, casseroles, and so much more! And because I only have one oven, I found it SUPER helpful to create an oven schedule to help me stay on time and make sure the dishes are done on time.
It can be kind of tricky to make an oven schedule, so I created one for you! In the Thanksgiving Planner, you'll find a detailed oven schedule to help you manage your oven times.
Tip: It's always better to cook the dish that has to stay in the oven the longest first!
FREE Thanksgiving Prep Checklist!
Thanksgiving can get really stressful. There are a hundred things to do and a million things to keep track of.
To make menu planning as easy and stress-free as possible, you want to be sure to download the FREE Thanksgiving prep Checklist!
The Checklist is a FREE 3-page printable download that you can use to get ready for Thanksgiving. It includes an area to track what you want to get done each week leading up to Thanksgiving. So you can visually see what you need to get done and your progress!
Download the Prep Checklist Now!
I really wanted to help you make you plan your Thanksgiving menu in the easiest way possible so I created the Ultimate Thanksgiving  Planner! The Thanksgiving Planner includes 14 printables to help you complete each one of these 6 steps, gives a place to organize your menu and help you plan your meal from start to finish!
Grab your Thanksgiving Planner for a SUPER SPECIAL OFFER here!
And there you have it!
I hope I was able to help you easily prepare your Thanksgiving menu and keep the Thanksgiving "prep" as stress-free and organized as possible!
Now you can sit back, relax, and think about how delicious your pie is going to be 🙂
Happy Thanksgiving Planning!!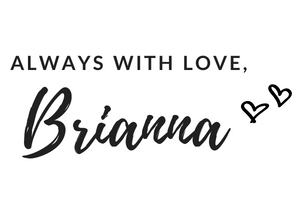 Want to get your house ready for Thanksgiving guests without running around cleaning for hours on end?? Check out my post "How to Accomplish Fall Cleaning: Easily Get Your House Clean and Shiny for Guests"!