Inside: Wracking your brain trying to think of the perfect gifts for stay at home moms? Keep reading to find over 25 gift ideas!
Stay at home moms are used to sleepless nights, long days, and spit-up t-shirts. As much as you may want to shower her with gifts, sometimes it's not the easiest to find the perfect gift.
As a stay at home mom, I know exactly the gifts for stay at home moms that she would love and actually use!
Stay at home moms are busy and selfless so a lot of the gifts they would love to receive are things that would make them focus on self-care, leisure, and things to help them better their household and selves.
Don't know exactly what to get her- that's okay! Because here is an entire gift guide dedicated to gifts for stay at home moms!
Gifts for Stay At Home Moms 
This post contains affiliate links. Mastering Mom life is a participant in the Amazon Services LLC Associates Program. As an Amazon Associate I earn from qualifying purchases. Please view Mastering Mom Life's Terms, Disclosure & Disclaimer Policy and Privacy Policy. I wholeheartedly believe in all of the products I recommend and use them all! 
The important thing about ANY gift is that it's from the heart. No matter how inexpensive or expensive a gift may be, all that matters is that you put thought, love, and kindness into it. The same goes for any gift you give a stay at home mom.
Body Care Made for Mamas
One of the best gifts you can give a stay at home mom is the gift of rest and relaxation. Something to make her close her eyes and breathe.
My absolute favorite body care is from Babe and Body. These products are specifically made for moms, by moms! They are 100% natural products with organic ingredients specifically created for a mom's pregnant and postpartum body.
I personally own 4 of their products and I can honestly say these Babe and Body scrubs are the highlight of my evening. Whether I'm taking a bath and using the luxurious body scrub or moisturizing my lips with the decadent lip scrub, their products always make me feel like a million bucks.
Any stay at home mom would love to feel pampered like a princess!
Check out Babe and Body for amazing gifts any mama would love.
Pajamas
Pj's are always a great gift for stay at home moms because who doesn't love a great set of pajamas!
You can get her a dress type of pajamas, or a full on 2 piece flannel all cotton PJ set.
Stay at Home Outfit
A lot of people assume that because stay at home moms are "at home" all day that they wear pajamas all day long. Not true! In fact, one of the first things I do in the morning is get dressed. It makes you feel accomplished, even if you don't plan to leave the house that day.
Because stay at home moms can be in the house all day, especially if you have a little baby, then you want to get her some clothes that she can wear in the house that aren't pajamas. That way, it helps compartmentalize her day and night.
A stay at home mom outfit can consist of some nice stretchy legging or yoga pants and a sweater or a cotton t-shirt and a flannel button down.
Robe
A gift that any mom or woman would love to receive is a nice, comfy robe! Robes are especially nice in the cool months to help you keep warm. You can throw it over some pajamas or even over an outfit while you get your kids ready.
A robe like this is really nice!
Massage
Another great gift for stay at home moms is a massage! Who doesn't love a relaxing massage??
Stay at home moms are constantly busy and thinking of their family instead of themselves so giving a gift of relaxation and comfort is a great option! This also gets her out of the house for some much-needed self-care so it's a win/win!
Mini purse
Moms have SO MANY things to carry when she goes out.
I decided to switch my regular over the shoulder purse for a mini bookbag purse, that way I can carry the diaper bag on my arm, my baby in the other arm, and push the stroller with my free hands.
Having a mini purse helps me know that I have all of my important documents and items on me without having to lug around a huge purse.
Mani/pedicure
Staying in the same relaxation category, a manicure and pedicure is another fantastic gift for stay at home moms!
Many moms don't want to spend money on themselves and definitely don't focus on their nails every second of the day. Between doing dishes, laundry, changing diapers, and cooking- nice nails may be the last thing on her to-do list. Give her the gift of a special manicure and pedicure that she'll love!
DIY Home spa bath
Relaxation gift #3 (can you see the trend??). You don't have to give a costly massage or manicure/pedicure- instead, you can give her the gift of a DIY home spa bath. Everyone loves a great, relaxing bath with candles and a comforting aroma.
You can get her some organic bath bombs and some candles or a full DIY spa kit! The options are limitless.
Essential Oil Kit
Essential oils are one of those things that are skyrocketing in trend. You can use them for absolutely everything- from cleaning, to sleeping, to cold remedies, to relaxation.
Giving the gift of an essential oil kit can give her the options to use the oils as she pleases! You can even add some essential oils to her bath spa kit as I mentioned above!

Ready to Make Food Jars
Ready to make food jars is another awesome gift for stay at home moms! A ready to make food jar is one of those mason food jars that has all of the ingredients to a meal or dessert and all you have to do is mix it all together.
The cool thing about this gift is you can make it yourself and any mom would appreciate the thought and effort that you put into it! You can do a jar with cookie ingredients, brownie ingredients, a soup mixture that all she has to do is add stock or water, and so many more!
This gift is great because it's an easy go-to meal or dessert when she wants to make something quick and easy!
Mom mug
A mom mug is an amazing gift for stay at home moms because it's fun and is something she can actually use! This is a great gift option for your coffee or tea addict mom friends! (Click the image below to purchase!)
Mom T-shirt
Who doesn't love a fun t-shirt?? A mom t-shirt is a fun gift for stay at home moms because she can wear it loud and proudly! I always love a good t-shirt that I can throw on with a pair of leggings or jeans with a sweater or jacket.
Stay at home moms are always on the move and comfortability and easy to wear is a must. But we can look cute while on the move! (Click the image below to purchase!)

Coffee
Have a mom friend who is a coffee lover?? Another great gift option for stay at home moms is some of her favorite coffee grounds, beans, or coffee pods. Feel free to get her something that you know she wouldn't get for herself!
Mom Planner!
A mom planner is a perfect gift for stay at home moms because it will help her organize, plan, and track her everyday tasks in one easy to use place!
I designed this planning organizer to specifically help moms overcome the chaos of mom life. Tracking your family's activities and managing your own day can be a really big burden. But with the Master Family Planner, you can plan, track, and organize your entire family's life in ONE place!
It's a printable, digital planner which includes over 50 pages of schedules, templates, calendars & more!
Click here to get a Super Special Offer on the planner!
Some more ideas….
FREE GIFT GUIDE CHEAT SHEET
Want more awesome ideas for gifts for stay at home moms?
Download my Stay at Home Mom Gift Guide Cheat Sheet! Never be stuck on a gift idea again with this gift guide cheat sheet. Use it for birthdays, anniversaries, Christmas, and any other special occasion you want to gi
ve her a gift for!
Well, there you have it- some awesome gifts for stay at home moms!
Remember, you want to get her something that is thoughtful, heartfelt, and something to make her feel special. Maybe even get her something that helps her easily accomplish her daily tasks or something that is easy to use and easy to wear.
Stay at home moms aren't "cookie-cutter" and aren't all the same so be sure to think of her likes, interests, wants, and needs.
Happy Gift Giving!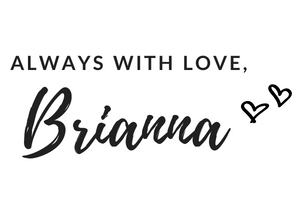 Still having trouble thinking of something she would love? Check out my post "How to Come Up With Perfect Christmas Gift Ideas"!