Inside: Pregnancy is all about keeping you and baby healthy. Find out in 5 easy steps how to find an OBGYN who is right for you, your family & your baby!
Seeing those 2 little pink lines appear on that little pregnancy test makes your heart drop. You start feeling a million different emotions and immediately start thinking about the myriad of things you have to do.
Then it hits you…you have to call the doctor!
After taking my fifth pregnancy test (yes, I took FIVE tests because I was freaking out!), I worked up the nerve to call my gynecologist to book an appointment only to find out she was a GYN and didn't do obstetrics anymore!
Which is just a bunch of fancy words to say– I needed to find an obstetrician. And I was so overwhelmed…
But following this 5 step system made it sooo much easier! And I know it will help you too 🙂
Pregnancy is all about keeping you and your baby healthy! If you don't have a gynecologist (GYN) that also does obstetrics (like my doctor), then you'll have to find an obstetrician (OBGYN) for your pregnancy.
This may seem overwhelming but if you start at the right place, it's easier for everything to fall into place.
Remember, it's important to find an OBGYN that is right for you and that you feel comfortable with so do your research!
5 Steps to find the right OBGYN
I've used these 5 steps several times, trying to find the right doctor and once I did, it was like a match made in heaven. I shared these tips with my mommy & me class and all of the mommy's-to-be had amazing success finding their dream doctors too!
1- Find The Hospital You Want To Deliver In
Let's start at the beginning, where do you want to deliver?
Think of the closest hospitals to your house, or maybe the hospital that a family member or friend delivered in that you liked. It's easy to only think of convenience but don't forget to think about where you will be the most comfortable.
For me, the closest hospital to my house seemed really unorganized when I had to go to the ER one day. I didn't want to deliver there so I ended up choosing a hospital I knew I liked that was a couple of miles farther.
Or maybe you want to deliver at a birthing center- find the place that's right for you!
2- Find The OBGYN or Team of Doctors That Deliver at that Hospital
Most OBGYN's have affiliated practices with the hospital they deliver at and they see the mother from their first appointment all the way up until their delivery. This way, you are with the same doctor for your whole pregnancy.
This gave me great relief knowing that I wouldn't have a doctor deliver my baby that had no idea about my pregnancy. Sometimes your exact doctor may not be able to deliver your baby because they're not on call at that time or working those hours but they will have a team of doctors who work with your doctor that knows you and your case.
3- Know Your Views on the Major Decisions
How do you feel about getting an epidural?
Are you going to try to prevent getting induced?
How important is it for you to have a natural birth?
Vaginal birth or C-section?
You don't want a doctor who is not in agreement with your views or wishes. In other words, don't go to a doctor that encourages you to take medication during your pregnancy if you only want to do healthy alternatives.
My first pregnancy I had a doctor who was quick to prescribe me nausea medication during my first trimester. At the time I was trying to go as natural as possible but she insisted it was best. But I wished my doctor had asked me if I even wanted nausea medicine.
For my second pregnancy, I knew exactly what I wanted and what I didn't want so I changed my doctor. And this gave me such peace of mind.
To make your pregnancy life even EASIER, I have a resource library jam-packed with awesome free printables and resources to help you master pregnancy. Click here to get access to my Mom Treasury!

4- Ask Your Husband
It's not absolutely necessary for your husband to be comfortable with your doctor but it is nice to include him in the decision. After all, you wouldn't be pregnant without him!
My husband appreciated that I wanted his opinion on my OBGYN. He never told me, no or yes, just simply asked me if I was comfortable with her.
It also helps if your husband likes your OBGYN because if he will be in the delivery room with you, you want to make sure everyone is on the same page.
Truth is when you are down and out or pushing up a storm, your husband can be your advocate to your doctor.
5- Ask Yourself, Are You Comfortable?
To some people comfortability is a benefit, to me, it was a necessity! Being pregnant for the first time is hard enough so you want to make sure to trust the medical professional you choose.

Free Pregnancy Printables to Make Your Pregnancy 100% Easier
Become part of the Mastering Mom Life Insider tribe and get instant, exclusive access to my Mom Treasury filled with FREE printables + worksheets to make pregnancy life easier! Plus get access to over 50+ mom life printables so you are super prepared to master new mom life 🙂
>> Make sure to find a doctor you are comfortable with and one that will make your pregnancy easier. Finding a good doctor may take some effort but it's worth it!
Don't be afraid to switch doctors if you find you don't like them either! This is all about you and your baby's health so do what is best for you.
Remember, even though it may be overwhelming, seeing those 2 little pink lines is one of the best feelings in the world! Don't worry about the myriad of things you have to do. Just take one step at a time and you'll do great!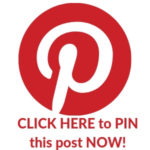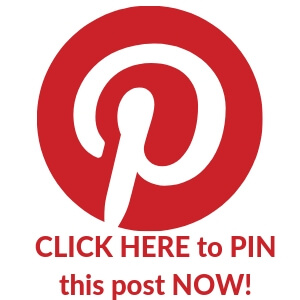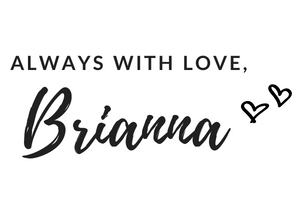 You might enjoy this post too!