Inside: Are you tired of forgetting to do things and overwhelmed by the day to day mom life? Find out how starting to use a weekly mom planner can help!
Motherhood hit me over the head like a ton of bricks. I found myself loosing track of my days, weeks, and plans.
One day, I sat in my dimly lit kitchen with my face buried into my hands. That afternoon, I had forgotten to meet my husband at his job to go crib mattress shopping. I was going over my plans for the week and was immediately overwhelmed by the sinking feeling of stress.
Have you ever forgot to do something important because you were so busy??
The smartest way to stay on top of your plans and your to-do list is to use a weekly mom planner! (Trust me, I learned this the hard way…)
Using a weekly mom planner can help you keep track of your whole week in ONE place. No more kicking yourself for forgetting to do something or being overwhelmed by your never-ending to-do list.
So, how do we exactly plan our week??
As a mom, you have a TON of things to do!
But planning your week will help you focus on the tasks at hand and prevent the horrible feeling when you're forgetting to do something. Ready to learn how to plan your week as a mom? Great! Let's dive in…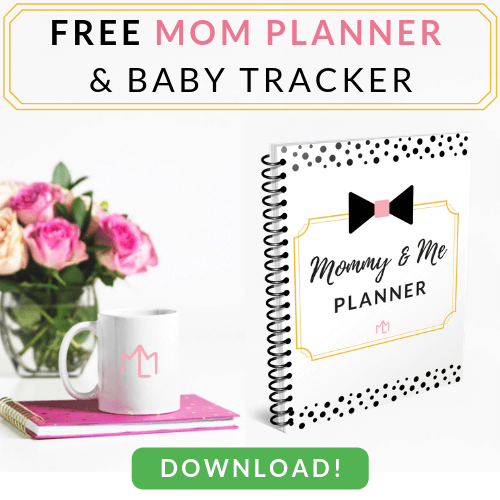 How to Plan Your Week
Set aside a time at the beginning/end of each week to think about the next coming week
The most important step to using a weekly planner and starting to plan your week is to actually make time to sit down, clear your head, and write everything down.
Every Sunday night I usually set aside 20 minutes after my daughter goes to sleep. Sunday is the end of my weekly planner and I always start my weekly planner fresh every Monday.
Brainstorm your tasks for the week.
Use this time (the 20 minutes or however long you are allotting to plan the week) to brainstorm everything that needs to be done that week. Including the plans you already have, things you need to get done, and where you need to be.
If you forget things along the way, just add them as you remember! What you want to do is try to remember the things you need to do so you don't end up in the middle of the week with that dreaded feeling of you forgot to do something.
I always double-check the calendar on my phone too in case I have things written there.
Talk to your spouse/family about their tasks this week.
I really try to make sure my husband sits with me when I plan the week, even if he's not giving me his full undivided attention. I always make sure to ask him what plans he has and see if they clash or compliment any of the plans that I have.
Planning your week together will take the headache out of the "I had no idea you were planning to do that" argument that is oh so common as parents!
I even recommend putting your weekly planner somewhere that your spouse can see so they are constantly in the "know" of what's going on. Sometimes if my weekly planner shows a lot of things that my husband and I have to do together I'll take a picture of the planner and send it to him via email or text.
Write everything down! Print out your weekly planner/weekly planner template.
Now is the fun part- printing your weekly planner and actually filling it in with everything that you brainstormed for the week.

Ways to use the planner
There are a couple of different ways that I use the weekly planner template:
1. Print out a New One Each Week: You can print out a new planner sheet each week and just store them in a binder when you are done with that week. You can throw it away if you like but I found it really useful to keep them so I have a reference to go back to if I need to remember when I did something.
Every month or so I throw out old ones so I'm not adding unnecessary clutter to my house.
2. Print One Out and Laminate It: If you aren't so keen on using a new weekly planner sheet each week then you can laminate it and use it as a dry erase board. After every month or so you might have to change the sheet and re-laminate it because it can become quite wrinkled and filmy.
3. Print One Out and put it in a Picture Frame: The last (and my favorite way) to use the weekly planner template is to print it out and place it in an 8.5×11 inch frame. Then I use the glass of the frame as a dry erase board. The glass is clear so you can pretend like you're writing straight on to the planner sheet itself!
You can find a super cheap frame at your local dollar store or you can get a fancy picture frame and use it as décor in the house- so you're not only being an efficient planner but it's also pretty to leave out 🙂
The Miracle Weekly Mom Planner
When I was a first-time mom, I didn't find a weekly mom planner that I loved because none of the planners included a baby tracker.
I was so tired of forgetting to do important weekly tasks that I created my own weekly planner template! The weekly planner is just ONE sheet- that is able to track everything that you need to do for the week. That way you aren't juggling 7 sheets of paper for the week.
The weekly planner I created that works like magic for me is called the Mommy Weekly Planner. It includes 6 sections: Plans, Menu, Workout, To-Do List, Chores, and Notes. Trust me, it will get you organized and ready for your week within 10 minutes!
PLUS it comes with a built-in baby tracker so you can plan your day and track your baby's naps, feedings, and activities all in one place!
Get the FREE weekly mom planner now!

---
Posts about Easily Tracking Baby's Activities
"Why A Schedule for Your Baby is so Important"
Tracking Your Baby's Full Feeding Schedule
---
How to Use the Weekly Planner
I created the weekly planner with 6 sections:
Plans,
Menu,
Workout,
To-Do List,
Chores,
& Notes
Let's go over each section of the planner and I'll also give you some examples of how I use it… but feel free to use the weekly planner in the way that works best for you!
Sections of the Planner:
Plans
This is where you will write your plan for each day of the week. For example, if you have a doctor's appointment at 11:00 am on Thursday, this is where you will write it. You can write out your whole weeks plans right in those boxes!
There is also a circle in the upper left-hand corner of each box in the "Plans" section for you to write the date of the day.
Menu
I started planning my weekly menu ahead of time when my daughter was about 6 months old and starting to eat solids. I had a hard time planning a menu and following the menu because I would write it on a random sticky note and misplace it!
This is meal planning made simple.
But having my weekly menu right here with all of my other plans helps me stay on track and gives me relief that I don't have to "wing it" with meals. Maybe you just want to pre-plan all of the dinners for the week instead of each meal for each day.
That's totally fine! Use it in the best way that fits your family.
DON'T FORGET: Grab your copy of the Mommy & Me Planner– mom planner & baby tracker combo! CLICK HERE TO GET IT NOW!
Workout
It's so important to try to get some sort of exercise in your day! I am SO guilty of not exercising. I don't even TRY.
But having this section in my weekly planner motivates me to want to fill it in! Sometimes I'll preplan a time I want to work out and make sure to do it at that time on that day.
Other weeks, I just wing it and exercise when I can. When I do that, I just write in the exercise that I did for that day in the "Workout" section after I finished the exercises.
That way I can look back at my week and remember what kind of exercise I did for how long.  And if you do that consistently and are saving your weekly planners, you'll begin to see progress in your exercises! And maybe even some weight loss 🙂
(I'm still working on my baby weight…)
To-Do List
I love this section of the weekly planner because it breaks down my "to-do list" into what I MUST do, NEED to do, and WANT to do. This helps me focus on the priorities of what I need to get done.
Batching your to-do list into priorities will help you focus on the things you need to do instead of trying to get everything done on your list meanwhile some things weren't even a priority.
I choose to look at this section as planning my time efficiently.
If I don't absolutely NEED to do the 10 pieces of clothing in the laundry then I can use that time I was going to do the laundry as some downtime as my baby naps.
Usually what happens is the things on my NEED to-do list becomes things that I MUST do the following week. Using this system really reduces my stress level of trying to get everything done.
Chores
I created a separate section for chores because a lot of the time my chores end up consuming my to-do list. But when I dedicate my to-do list for things that I need to get done besides chores, I become much more efficient.
Having a separate section for chores can help you batch your time and plan what day you are going to do what chore. (As opposed to just having a long list of chores with no exact day you want to have it done by.)
When you put one or two chores in a chore box with a date on that box, it helps you feel like completing that chore is so much more manageable! Sometimes as a mom you just have to take things one day at a time, one hour at a time, one minute at a time!
Notes
This section in the weekly planner is just for you to jot down any notes you have as your week goes along.
Maybe there's something you couldn't get done and in the notes section, you make a note that it needs to be done next week. Or maybe you realized that you're out of an ingredient for a meal that you planned for that week's menu. Here's the place to write any notes that you need!
I LOVE having a place to jot things down because odds are that if I don't write it down then I won't remember it!
Don't forget!
Be sure to grab your copy of the Mom Weekly Planner! I also created a whole 15 page FREE Mom Planner that has the Mommy Weekly Planner in it!
Get it now!!
And there you have it!
Being a mom can be overwhelming but finding ways to reduce stress, such as planning your week, can help you in such a great way.
I hope I was able to equip you to be able to plan your week easily and efficiently!
Say bye-bye to that sinking feeling of stress and overwhelm!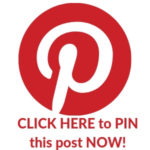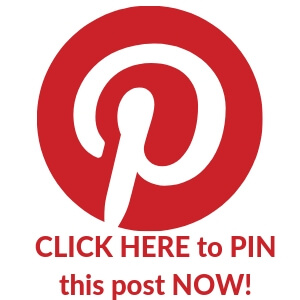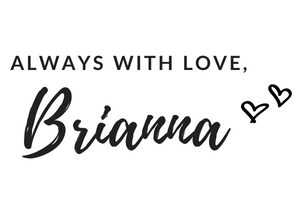 Wait! Do you love free printables??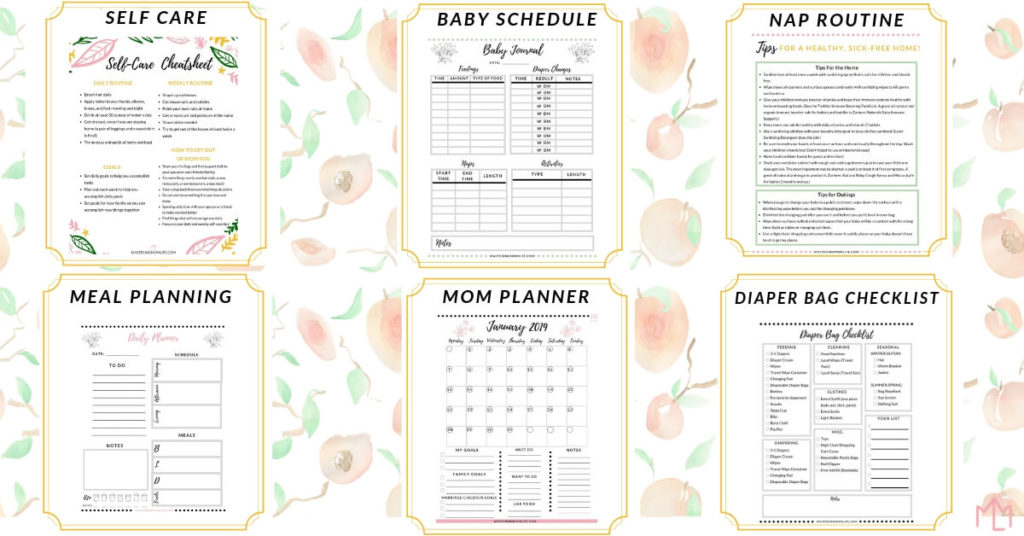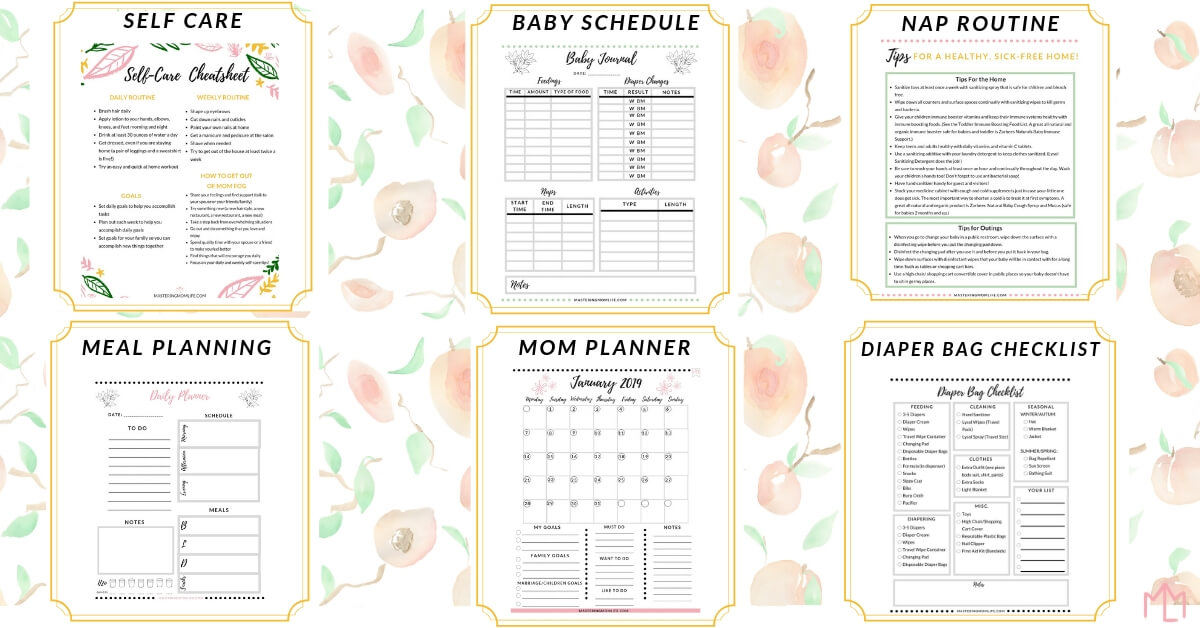 Become part of the Mastering Mom Life Insider tribe and get instant, FREE, private access to my resource library filled with printables + worksheets to make mom life easier!