There is nothing worse than a sick baby!
When your little one's nose is stuffy, eyes are puffy, and has a cough, then it's time to jump into overdrive and try to do everything we can to make our baby feel better.
One of the BEST things to help my daughter feel better quicker is a steam bath. Trust me, a steam bath for baby is like a miracle!
A steam bath for baby is one of the best ways to help your baby get better from a cold and cough because it can:
loosen up all of the "stuffed" mucus
provide relief from clogged passages
help them breathe easier
and ultimately shortens the length of their cold and cough!
A win-win-win-win!
What is a steam bath?
A steam bath is when you make your bathroom nice and steamy so you can sit with your baby in the steam and let the steam loosen the clogged passageways.
This post contains affiliate links. Mastering Mom life is a participant in the Amazon Services LLC Associates Program. As an Amazon Associate I earn from qualifying purchases. Please view Mastering Mom Life's Terms, Disclosure & Disclaimer Policy and Privacy Policy. I wholeheartedly believe in all of the products I recommend and use them all! 
How to make a steam bath
You make a steam bath for baby (or any child!) by turning your shower on super-hot and let your bathroom steam up like a steam room. You sit with your baby in the steamed bathroom for 15-20 minutes with the door closed, and your baby's cough and clogged nose will begin to loosen up! Let your baby breathe in the warm, saturated air. It's so easy!
You do NOT touch the shower or the hot water. Do NOT put your baby in scalding hot water. You're just using the hot water to create steam.
Pro Tip: I even started purchasing these essential oils and dropping them in the shower as the steam is going because it further opens up clogged passages!
To help you track your baby's symptoms and progress, download my FREE Mommy & Me planner and baby tracker combo! Plan your tasks plus track your baby's activities in ONE place!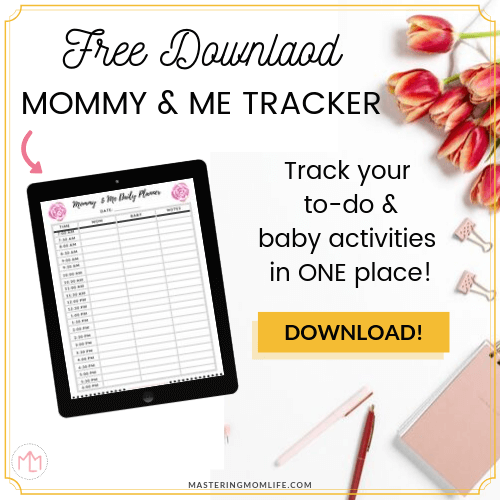 Benefits of a steam bath for baby
Loosen up phlegm
One of the major contributors to a child's cough and cold is phlegm.
Babies don't know how to blow their noses or intentionally cough up excess phlegm as adults can do. Because of this, they just continue to suck in and all of that nasty mucus gets caught in their throat and chest.
The best way to loosen up and get rid of this trapped mucus is a steam bath for baby. The steam from the shower will begin to loosen the mucus and it will slowly drain from your child's nose- riding it from their throat and chest!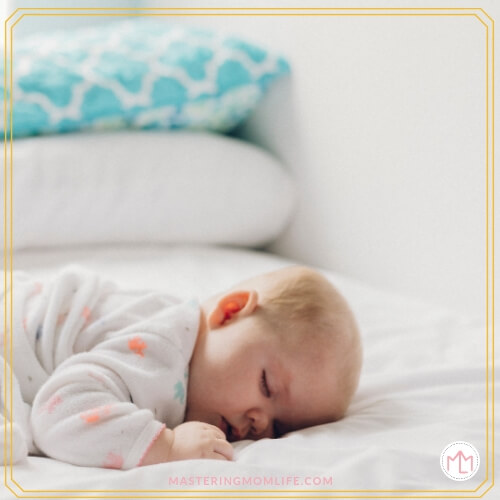 Relieve the sinus pressure
A cold can bring about some crazy sinus pressure, especially when you have a sinus cold!
It feels like you have a heavyweight glued to your forehead and all the pressure builds up in your nose area.
When a baby feels this way, they tend to get very frustrated and agitated because they cannot relieve the pressure. A steam bath for baby helps relieves this sinus pressure because as the steam loosens the mucus it helps relieve the intense pressure that your child may be feeling!
BONUS: Don't forget to grab the FREE Mommy & Me Planner to help you plan & track you and your baby's day! CLICK HERE TO DOWNLOAD NOW!

Open clogged passages
As I mentioned, a steam bath for baby can loosen the mucus and phlegm that is stuck in your baby's nose, throat, and chest. Because the mucus is being relived and is now draining because of the steam, it is opening the clogged passages that are making your baby "stuffy".
A steam bath will reduce the stuffy nose and open up their passages to breathe easier! No more clogged and stuffy nose when your baby is eating! AND the steam works immediately so your baby's next feeding should go so much smoother because your little one can breathe better!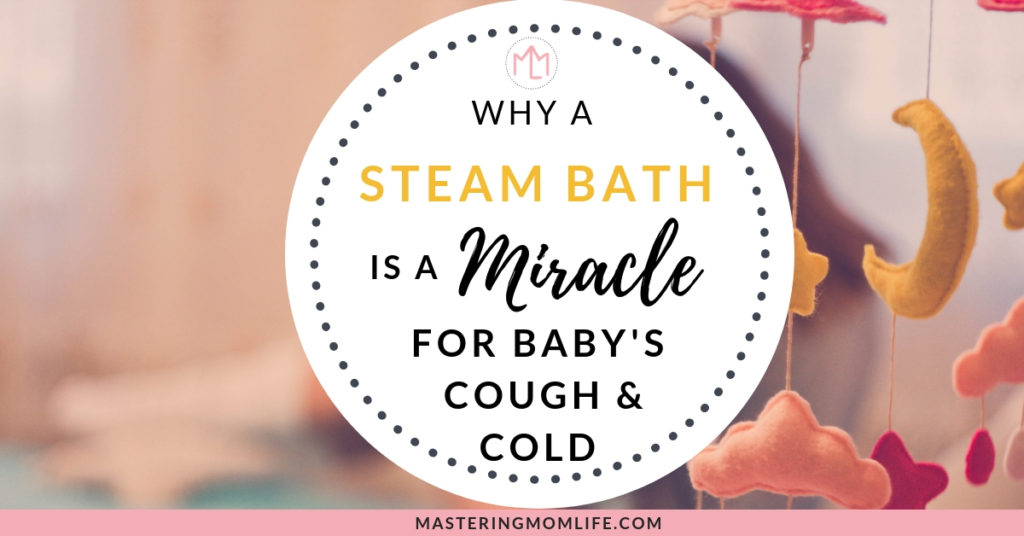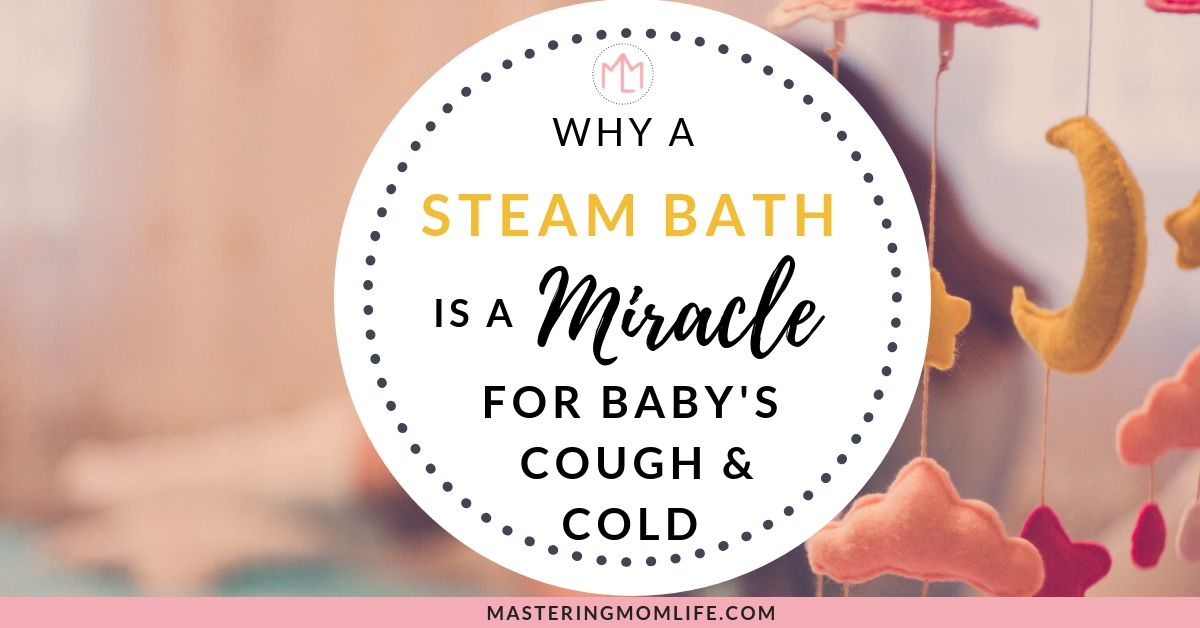 Prevent further build-up
One of the reasons a baby is sick so long is because they cannot voluntarily get rid of mucus in their nose or cough out built up phlegm. Because a steam bath loosens all the mucus, relieves the sinus pressure and opens the clogged passages, it prevents further mucus build up.
So instead of having the music build up for days and days and wait for it to drain, you can sit with your baby in the steamy bathroom every night for 20 minutes and it can prevent any more mucus build-up!
Shorten the length of coughs and cold
I love the steam bath because it not only works immediately but it also essentially shortens the length of my baby's cough and cold!
Because all of the mucus and pressure are being released and my baby;' passages are being opened, it helps my daughter get over a cold in about 3-4 days, instead of 7-10 days!
Pro Tip: Once the bathroom is nice and steamy and the bathroom door is closed to keep the steam in, you can run your baby a bath with this awesome soothing, essential oil Epsom salt and have your baby sit in a warm bath with the surrounding steam! It works wonders!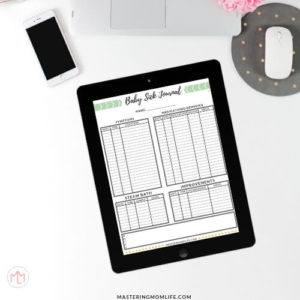 Download the FREE Mommy & Me Planner & Baby Tracker
The easiest way to keep track of your baby's symptoms and medications/ homeopathic remedies is to actually write them down!
To help you easily track your baby's symptoms I created an awesome Baby Illness Tracker you can print and use every time your little one is sick!
It's also a mommy planner/baby tracker combo that you can use every day to help make your day go as smoothly as possible.
Download the FREE Mommy & Me mini Planner Now!
So, there you have it! I absolutely love steam baths and every time my daughter has a cough or cold the steam baths immediately start to make her feel better! So if your baby is starting to get a little cough or stuffy nose know that a steam bath will help loosen their phlegm, relieve sinus pressure, open clogged passages, and shorten your baby's cold!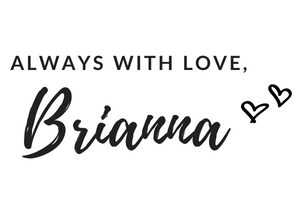 Related articles to help your little one get better faster:
Wait! DO you love free printables??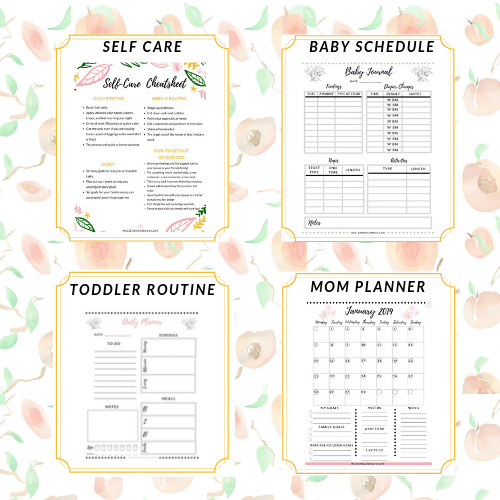 Become part of the Mastering Mom Life Insider tribe and get instant, exclusive access to my Mom Treasury filled with FREE printables + worksheets to make mom life easier!
Please know that I am not a doctor or physician and I am not medically trained. All tips and advice given is based on my own experience and given to me by my own pediatrician. If you have any questions or concerns, please contact your doctor. This post is solely to offer encouragement from my experience and not designed to offer medical advice or treatment.