Inside: Want to accomplish easy family gift-giving this Christmas? Don't stress! Keep reading to make this your easiest Christmas yet!
Gifts can be homemade with care OR bought with love. It can be homemade and cost $3 or a special gift that your family was always wishing for.
That is why I love Christmas!
Whether it's a handmade item or a special purchase- I love to see people filled with joy when they open their gift.
I know it can be a little overwhelming to think of Christmas gifts to get everyone so I made this 4-step guide to easy Christmas gift-giving to help you get a jump start on holiday shopping AND stay within budget!
The best way to accomplish easy Christmas gift-giving is to make a list, decide on a budget, focus on great heartfelt gifts, and shop smartly!
It's super easy and I'll show you how to achieve great gift-giving from start to finish!
5 Steps to Easy Christmas Gift Giving
Step 1
Write down everyone's name (lists are your friend!)
The most important step to easy gift-giving is to actually make your Christmas list. Don't forget to grab the FREE Christmas List Organizer for FREE Christmas List templates!
This list is composed of everyone that you want to get a gift for- whether it's a handmade gift, a store-bought gift, or just a card. This list will be the master list of EVERYONE who you want to give a gift to. Think of family members, friends, co-workers, neighbors, bosses, and even your secret Santa!
Step 2
Decide what you want to get for who is on your list
A major step in gift-giving is actually figuring out what the person would like to receive. Think of their interests, wants, and needs. What's something that you can get them that they would know that you were thinking of them and that it's a personal gift.
I wrote a really helpful article about "How to Come Up with Perfect Christmas Gift Ideas"- check it out to help you complete this step!
Step 3
Decide on how much you want to spend on each person
A huge factor when it comes to easy family gift-giving is the amount of money you want to spend on someone.
I'm a strong believer in budgets so I usually have an overall budget that I want to spend on Christmas and then divided that budget into smaller budgets for each person.
Remember, it's not the amount of money that you spend on a person that shows them how much you care.
Tip: Decide on what you want to give the person and then think of a budget. I know some people think this is backward but it always helps to figure out what you think the person would like.
Then if you find that your budget doesn't allow you to purchase something that you know they would like, then you can scale down that gift idea and give them another version of it.
That way, you're not spending money on something that someone isn't going to like!
Some families even agree with each other a budget that everyone must follow. That way, no one is spending more or less on the other person!
I even find that some gifts that are DIY are usually a little cheaper so I use the rest of my budget to do something special for the person or add the extra money to save for the next year!
Step 4
Shop smartly
The next step to easy family gift-giving is to shop smartly. This simply means, to be intentional about what you buy and what you need.
So, if you know your husband will love the new watch series, then maybe sign up for certain store updates so you can see when they have sales and deep discounts. O
r if you are planning to make something for each of your family members, try to buy bulk instead of buying all of your supplies individually.
Utilize your Christmas List that you made in Step 1 and try to stick to the list as much as possible. This will help you prevent spending money on things that you really don't need to buy. And if you find a really good deal on something that isn't on your list, then either add it to your list as mark it checked or swap out what was on your list for your new find.
Shopping smartly will help you stay on budget AND help you accomplish your gift buying!
Don't forget to utilize sites like Groupon and always try to price match to save some extra dollars! Many major stores price match Amazon too.
Step 5
Wrap your gifts with love
In my opinion, a huge part of gift-giving is about presentation!
I'm not talking about spending an absurd amount of money on wrapping paper that's going to be ripped to shreds in 2.5 seconds.  I'm talking about putting effort and love into your wrapping and gift presentation.
Because you spent so much time and effort making a list of things people would like, going shopping for it, and spending money on things for others, you want the presentation of the gift to reflect that same tone- that you care for the person.

Bonus Step:
Grab your Christmas List & Budget Planner!
If you truly want to accomplish easy gift-giving for your family and friends this year then you are going to LOVE my Christmas List & Budget Planner!
One of the best things you can do to help you accomplish all that you have to get done is to use a Christmas Planner!
This planner will help you complete all of these steps and allow you to brainstorm gift ideas, track gifts, stay on budget and even track prices for the gifts you want to buy! Here's everything that my Christmas Planner will do for you:
Help track Christmas gift ideas
Help you come up with a budget for each person and help you stick to that budget
Keep track of the gifts you need to purchase
Track sales for the items you want to buy
Includes shopping lists that will help you master your Christmas Shopping and stay organized
PLUS a digital Christmas planning spreadsheet that you can update on any device!
Get the Christmas List & Budget Planner for a super SPECIAL limited OFFER price HERE!
Well, there you have! Here was the 4 step guide to easy gift giving!
Remember, it's not about price– your gift can cost thirty cents to make, but can still be made with all the love in the world. Gifts aren't about what you spent, but about the individual person!
Don't forget the 4 steps:
make a list
decide on a budget
focus on great heartfelt gifts
shop smartly!
I hope I was able to help you easily and efficiently come up with amazing, perfect gifts for your loved ones.
Happy gift-giving!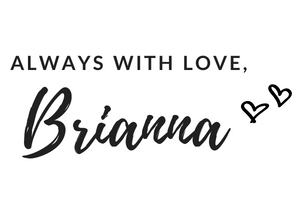 Wait! Do you love free printables??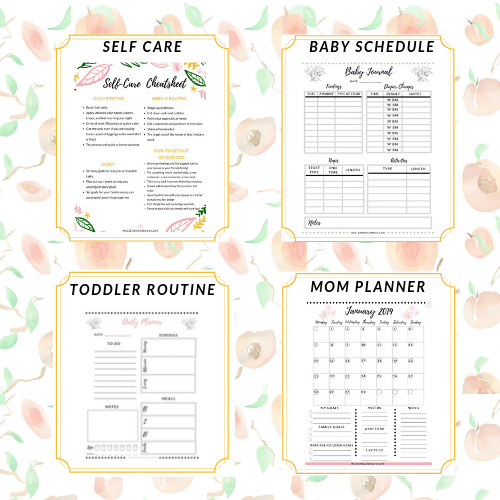 Become part of the Mastering Mom Life Insider tribe and get instant, exclusive access to my Mom Treasury filled with FREE printables + worksheets to make mom life easier!