Inside: These Disney gift ideas for mom are almost practically perfect in every way! Keep reading to find out 7 unique gift ideas…
You don't need to fork up your savings and bring mom to Disney World for her to feel the magic of the Mouse. Sprinkle some pixie dust on the Disney lover in your life with these magical gifts!
As a Disney fanatic, any one of these gifts would soar me into the sky singing "I can fly, I can fly, I can fly!".
These gifts are not only magical but unique. She'll be the belle of the ball with the best castle and everyone will ask her where she got her Disney gear!
Let's dive into the gifts sprinkles with pixie dust…
10 Magical Disney gift ideas for mom
This post contains affiliate links. As an Amazon Associate, I earn from qualifying purchases. Please view Mastering Mom Life's Terms, Disclosure & Disclaimer Policy and Privacy Policy. I wholeheartedly believe in all of the products I recommend and use them all! 
No true Disney mom can get away without owning a pair of Park Inspired leggings.
Leggings + Disney = Best Outfit Ever
Ambrie is not only my absolute favorite Disney inspired apparel, but it is also my favorite leggings in general. They are soft, uber comfortable and come in a jaw-dropping range of sizes.
Plus, these leggings are penny-pinching affordable. As a stay at home mom, I don't always have the budget to buy novelty apparel, but with Ambrie's prices and sales, I'm able to afford the best Disney apparel!
I personally own 5 pairs of Ambrie Disney leggings!
Plus, they make matching family Disney apparel like shirts, dresses, and blouses in women's, men's, and kid's sizes.
My family owns about 4 different matching outfits that we rocked at Disney World this year. We received so many compliments about our clothes!
All thanks to the Ambrie.
These leggings (or anything Disney apparel they make!) are sure to add some magic to your day.
Use this link to get $5 off of your order!
2. Main Street Welcome Sign
Making your home feel like a Disney paradise is easier than ever! I love homemade, personalized, handcrafted items to add much-needed Disney magic to my home.
There's nothing like your first stroll down Main Street. The sweet smell of sugar cookies from the bakery, the bustle of people going in and out of main street stores, the fresh baked smell of waffle cones from the ice cream parlor, and the twinkle in everyone's eye as they see the beloved castle at the end of Main Street.
It's perfection!
This sign is the perfect piece to add to your home to remind you of the happiest place on earth.
You can find this handmade Main Street Welcome Sign here!
3. Haunted Mansion Sign
"Welcome Foolish Mortals" …cue the infamous eerie voice!
From the unnerving stretching room to the spooky doom buggies, The Haunted Mansion is a Disney classic. Celebrating its 50th Anniversary, there's no better way to bring the love of the ride to your home than with this awesome sign.
You can find this handmade Foolish Mortals Haunted Mansion Sign here!
Interested in more Disney Signs? Take a peek at these fun plaques!
This book scrapbook is a picture-perfect gift! It's a DIY expandable scrapbook album so you can create your own adventure.
No Disney day is complete without chowing down Mickey waffles! This Mickey waffle maker is perfect for any breakfast Disney lover. It's easy to use and nonstick so you don't have to spend much time cleaning up after your delicious Disney park inspired breakfast.
6. Disney Alex and Ani Bracelets
One of my favorite Christmas memories is my husband giving me this little perfectly wrapped gift box with a huge grin on his face. I anxiously unwrapped my gift to find a little black Alex and Ani gift box.
My heart started pounding so fast in anticipation of what was inside.
I slowly opened the box and found the bracelet I've wanted for soo long—a Disney Alex and Ani bracelet that read "Happily Ever After."
Ever since that Christmas, my husband now gets me one new Disney bracelet a year! There are so many beautiful designs out now that it's so hard to just want one.
You can find Disney Alex and Ani bracelets here!
Leggings—check
Mom bun—check
Disney t-shirt—check
No mom outfit is complete without a fun mom shirt! Plus, make it a Disney mom shirt and it's double awesome.
This t-shirt is one of my favorites!
There you have it! These Disney gift ideas for mom are almost practically perfect in every way and any Disney fanatic would love them—including me!
Now all you need is some Disney wrapping paper and you'll be good to go 🙂
Happy Disney Shopping!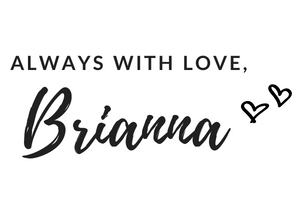 Interested in more gift guides? Check out this Ultimate Stay At Home Mom Gift Guide!
Wait! Do you love free printables??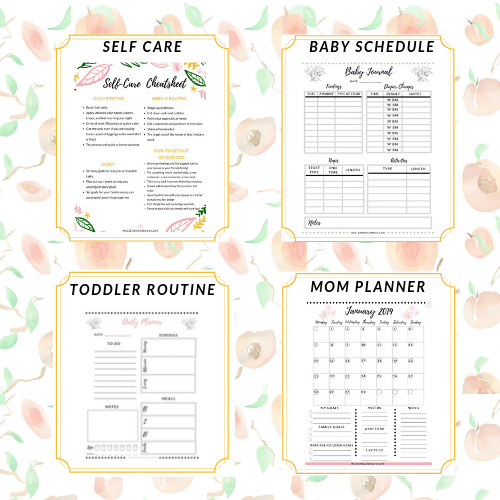 Become part of the Mastering Mom Life Insider tribe and get instant, exclusive access to my Mom Treasury filled with FREE printables + worksheets to make mom life easier!