Inside: Want to find out the best potty training essentials to help make potty training as easy and stress-free as possible? Keep reading!
Goodbye diapers, hello big kid underwear!
Saying goodbye to diapers is not only a huge milestone for your little one but it's also a whole lot lighter on your wallet.
The thought of potty training can be extremely stressful but with these essentials, potty training is going to be more like potty fun-ing!
These 8 potty training essentials will help you prepare your kiddie for the potty training process to help them feel comfortable and confident in this huge transition. These essentials will also help you accomplish potty training in the easiest way possible.
It's a win-win!
To help you really master potty training, I created a FREE essentials checklist so you know exactly what to get and never forget anything. Be sure to grab it below!
8 Potty Training Essentials
This post contains affiliate links. As an Amazon Associate I earn from qualifying purchases. Please view Mastering Mom Life's Terms, Disclosure & Disclaimer Policy and Privacy Policy. I wholeheartedly believe in all of the products I recommend and use them all! 
Potty
One of the first potty training essentials you need is a potty seat that fits into your potty.
It's best to look for a seat that is comfortable and it attractive to your child. That way, they will *want* to sit on it.
At first, I purchased a child-size potty but I found that Baby L was getting used to playing with it instead of using it. It also didn't accurately prepare her for using the toilet in public places.
So, I purchased a potty seat that fits into our toilet and it did the trick!
You can find inexpensive potty seats here!
Training undies
The second must-have potty training essential is training underwear. Potty training undies are specially designed for training your little one to use the toilet because they are extra padded.
If your child has an accident, it's prone to be waayyy less messy because most of the liquid will be soaked up in the extra underwear padding.
You want to give yourself enough pairs of underwear to be able to switch out if multiple accidents happen in one day.
Where to Find Training Underwear
I purchased 3 packs of training undies, where 3 came in a pack. I washed them by hand and then threw them in the dryer so I can have clean ones for the next day.
You can find training underwear in your local Target, Walmart or multi-purpose store. Be sure to look at the packaging for the term "training underwear". You don't want to waste money on normal toddler underwear that isn't padded or designed for toilet training.
You can purchase training underwear on Amazon with free shipping here!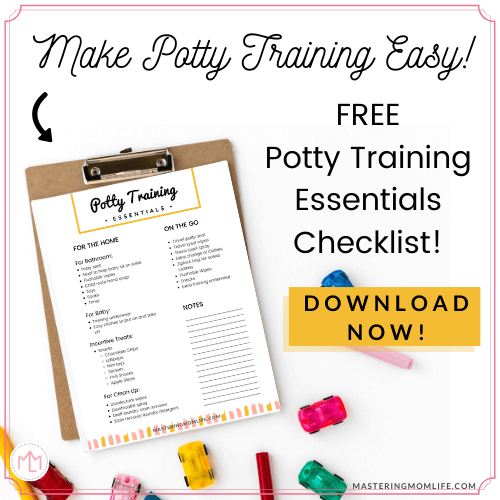 Toys & Books
A huge potty training hurdle is actually getting your child to sit and stay on the potty. So, you're going to have to whip out some goodies to keep your little one entertained.
That's why the third potty training essentials are toys and books.
Use the toys and books as an opportunity to further teach your child about going to the bathroom. You can purchase books that talk about the potty and toys that help your child understand what using the toilet means.
These are some really great toys and books that helped my daughter not only stay on the potty, but *want* to use the potty.
I started putting a doll on a little training potty that we didn't use anymore and I helped my daughter so much!
She started sitting on the potty when I put her doll on the potty because she wanted to be just like her doll. But then she started wanting to put her doll on the potty and pretended like she was potty training her little baby.
Sometimes the silliest and simplest things work!
Where to Find the Best Potty Training Books & Toys
Here's a list of some of my favorite books and toys to help your little one fall in love with the potty.
Books
Toys

Incentive Treats
The fourth potty training essential is purely for incentive reasons. Whether it be snacks or stickers, having incentives will encourage your baby to use the potty because they know and awesome reward is on the horizon.
Some parents opt out of snacks because they don't want their child having 15 snacks a day, but the decision is ultimately up to you and what you think would work best for your child.
Our incentive started out very simple—chocolate chips. Baby L would get one chocolate chip if she sat on the potty and tried to go.
If she actually went, then she would get a sticker.
After a couple of days, we weaned her from the chocolate chips because she started telling us when she needed to go. And we didn't have to bribe her with a chocolate chip anymore!
When she started getting better at potty training, we would give her one snack at the end of the day as her reward.
Don't be afraid to start with snacks if you know it would work for your child. You can always find organic and sugar-free snacks that are a healthier option too!
You want your incentive item to be something your child would normally not play with or eat on a normal basis. This will help make the incentive item special and associated with accomplishing going to the bathroom on the toilet.
My favorite incentive items:
Organic Lollipops
Chocolate Chips
Stickers
Bag of plastic toys (like little toy soldiers or rings)
Fruit Snack Gummies
Cheddar crackers
You can find some potty training reward sticker books and packets here!

Timer
The next essential is a timer.
You may be thinking, "why in the world do I need a timer?"
Because when you first start potty training, you'll need to sit your little on the potty every 20-30 minutes to get them used to sitting on the toilet and to start catching when they have to actually pee or poop.
It's really easy to lose track of time and then by the time you remember, you have an accident on your hands.
Normally, whenever I gave Baby L some water or juice, I set a timer for 30 minutes. This would remind me to ask her if she needs to go to the bathroom!
If I'm not cooking, then I use my ovens built-in timer, but then I purchased a little, inexpensive old-school timer and it worked perfectly.
You can also find nifty potty training timers that are fun for your toddler to use that will help them know when they have to use the toiler. Here are some cool ones!
BONUS: Don't forget to download the FREE Potty Training Essentials checklist for an easy and stress-free potty training! Click here to get it now!
Disinfectant wipes
Potty training is awesome, but it also means that you'll have a lot of accidents on your hands. But that's okay!
The sixth potty training essential is disinfectant supplies. You want to have on hand some disinfectant spray and wipes that are easy to use and that can be easily accessible.
Simply wipe down the floor where your little one had an accident with some disinfectant as soon as it happens and you won't have to deal with any longe term stains, smells, or messes.
You can use these alcohol-free Seventh Generation multipurpose wipes or original Lysol wipes.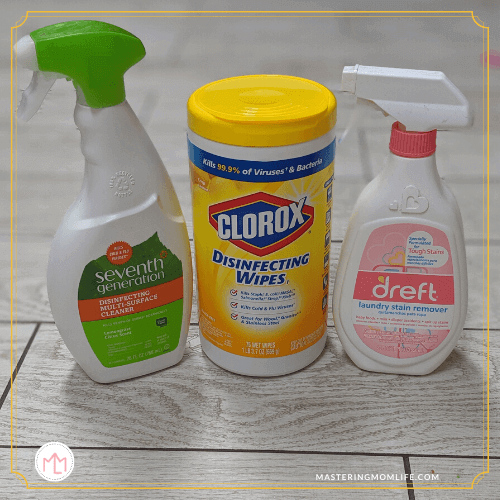 Dreft spray
The seventh potty training essential goes hand in hand with the sixth—stain remover.
Now that you have your floors and house clean from the accident, you'll have to deal with the actual clothes your baby was wearing.
Whether the accident was number 1 or number 2, I found that Dreft spray is the best to use! It takes out the stain almost immediately and you never have to worry about having a residual smell or foul color on the clothes.
It's also super affordable and can be found at most local stores, like Walmart or Target. I actually started ordering Dreft spray through my Amazon Family subscription and you can save 15% on each bottle. You can choose for the spray to come every month, 2 months or 3 months and it automatically ships when you tell it to. It's really neat!
If you don't have an Amazon Family account yet, you can sign up for a FREE 30-Day trial here!
Travel potty
Because you trained your little one on a potty seat, it'll be hard for them to immediately transition to a large rimmed toilet when you go out. If your child is still small, the toilet hole might even be way too big for your child to even sit on!
To solve this problem, purchasing a portable child potty seat is perfect! I found this travel potty seat on Amazon and it's been a lifesaver. It suctions to any size toilet and it super comfortable for the kiddos. It also folds up small enough for you to just throw in your bag.
You can find different travel potty seats here.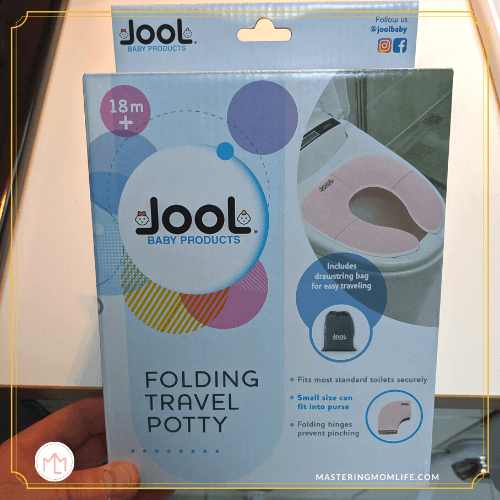 Bonus: On the Go Potty Training Essentials
Here are some other potty training essentials that I use when I'm on the go:
Clorox travel wipes- to wipe down the bathroom in case if it's dirty.
Lysol travel spray- to spray travel potty seat down before putting it back in your bag.
Extra outfit- in case of an accident.
Ziplock bag- for dirty clothes after an accident.
Flushable wipes- they are softer on your baby's bottom than public restroom toilet paper.
Travel size Dreft Spray– to eliminate stains on soiled clothes.
Download the Free Potty Traning Essentials Checklist!
Don't forget to grab your copy of the free checklist! Potty training can be stressful, but with this checklist, you'll have everything you need to stress-free potty train your kiddie from A to Z.
I also include my exact list of potty training items that I pack in my bag for when we are on the go!
There you have it! Potty training can be a stressful milestone, but if you are properly prepared it can really easy.
These potty training essentials can help you say bye-bye to stress and help you enjoy the transition of your baby turning into a toddler.
Plus, your wallet will thank you for not having to pay so much for diapers anymore 🙂
Happy potty training!
Do you have any potty training tips? Let me know in the comments below!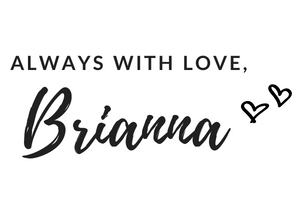 Check out more posts about making toddler life easier!
Wait! Do you love free printables??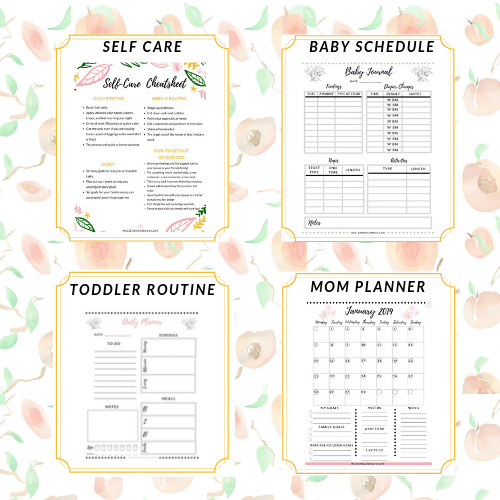 Become part of the Mastering Mom Life Insider tribe and get instant, exclusive access to my Mom Treasury filled with FREE printables + worksheets to make mom life easier!