Inside: Want to find out how to solve the everyday marriage issues after baby so you can have a strong, thriving marriage?? Read on to see how you can have a happy marriage after kids!
2 weeks after I gave birth, my marriage went through a colossal change. Between the sleepless nights and fatigue, there was a lot more aimless shouting, disagreements, and stress.
Marriage after baby is like pie crust dough– delicate, fragile, stretched thin, and honestly, a little sticky. There are so many problems that can arise in your marriage after baby but your marriage life doesn't have to be over.
Marriage after baby doesn't have to be loveless and miserable. One of the best things you can do is to know the most common issues that can arise after kids and how to avoid them.
You can prevent arguments and disagreements by simply being aware of the most common marriage after baby issues and how to solve each one of them.
Let's talk about the 5 common marriage after baby issues and the solutions for these everyday issues!
5  Marriage After Baby Issues and Solutions
Your baby is first and you are not
When you get married it's all about you and your husband. Then your baby comes and all of a sudden everything is about the baby!
One of the first marriage after baby issues you experience is the change in family focus. Your spouse may be used to being the focus of your house and then when your baby is born the baby is now the center of attention and the center of needs.
I know it sounds crazy, but some spouses begin to feel jealous of the change in focus. You begin to miss spending time with your spouse and having alone time with them.
Solution:
Come to an understanding that this is only a season and will not last forever.
It's very easy to focus so much on your baby for so long that you realize it's been almost 6 months since your baby has been born and you still have not paid attention to your spouse. This is when marriage after baby issues start to rise and tension increases in your home. It's so important to remember to acknowledge your spouse. Even if you can't give them your full attention ALL the time, you still want to acknowledge your spouse and listen to them.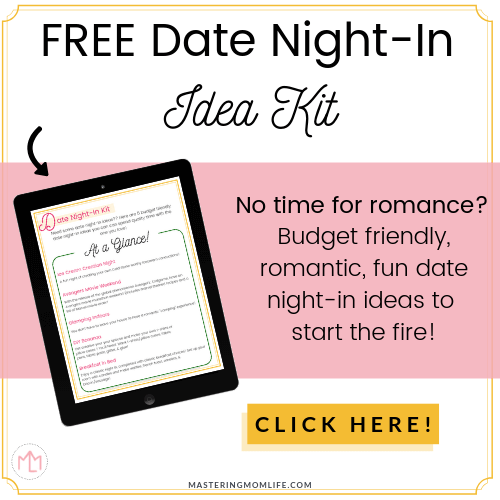 You forget about your "wife and husband" title
Another marriage after baby issue is that you are not only just "husband and wife" but you are now "mom and dad". When you add the mom and dad title to your family roles, you tend to forget the fact that you were husband and wife first.
You get so wrapped up in parenting and being a mom and dad that you forget about your spouse and your role as a spouse. It's totally common and super normal- but shouldn't become a habit in your life.
When you forget about your title as husband and wife, you tend to forget your spouse, forget their needs, and forget to communicate with them.
Solution:
Make a conscious effort to communicate and do one thing a week that you normally did before your baby was born.
Doing something together that you used to do before your baby was born will bring that "husband and wife" fire back to your relationship. It's acknowledging that your relationship has changed but that you are still working for your marriage.
BONUS: Take the overwhelm out of date night! Get the FREE Date Night In Kit for complete budget friendly, romantic, & fun date night in ideas! Spend some quality time with your sweetie without leaving home or breaking the bank. Click here to get it NOW!

Hello Arguments
Even if you are the perfect couple and never argued, when you have a baby there tends to be this intense pressure that gets put on your marriage. And the pressure often leads to arguments and disputes. Now there is another human being to care for and it leaves room for disagreements- especially in parenting styles.
Because you and your spouse are 2 different people, there are now 2 different ways each of your take care of the baby. There are 2 different ways you change your baby, bathe your baby, feed your baby, put your baby down for a nap, and how you deal with your baby when he/she cries.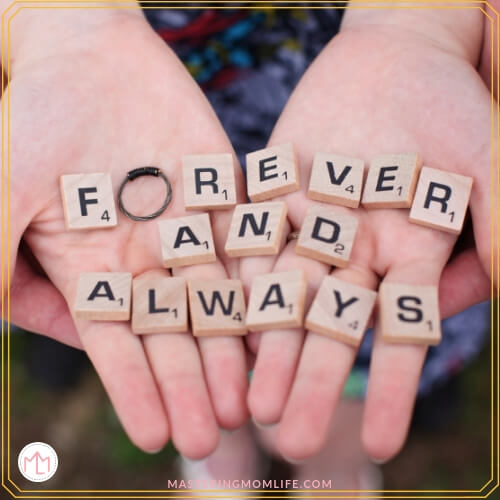 You also are sleep deprived, exhausted, overwhelmed and getting used to your new life as a parent. These factors cause so much strain on your marriage because you often lose your patience quicker and it can lead to super drama.
Solution:
Always be sensitive to each other's emotions and hear each other out
It's impossible to avoid every single argument. Disagreements are inevitable. But what you can do is prevent disagreements from escalating into a full-blown argument by being quick to listen and slow to get angry. A lot of marital issues can be solved by being open to listening to your spouse instead of just bashing them.
Bye Bye Quality time
Before your baby was born you had all the time in the world to spend time with each other. Now that your baby is here, you don't have all that quality time anymore. And for some marriages, this can really be damaging.
Quality time is so important in any marriage because it gives you and your spouse time to be with each other without distractions. It gives you time to talk, to hang out, and to just spend time together.
Solution:
Plan at least once a week to spend at least 15 minutes together.
Watch your favorite episode of a show or have some coffee and a dessert together. When you put the baby down for a nap just relax on the couch or talk about something on your mind.
---
you might like these posts too…
>> 7 Rules For a Strong Marriage After Kids: Stay Madly in Love!
>> 5 Ways to Fight Fair In Marriage: Ditching the Winning & Losing" Mentality
>> 11 Tips for a Happy Marriage After Kids
---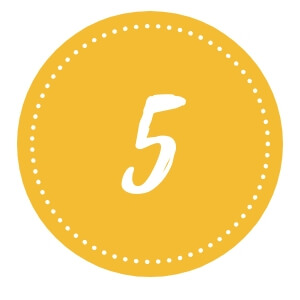 Mood Ring Central
Truth is, the mood in the house constantly changes: always tired and grouchy
Where you were once living a blissful life and your home was filled with love and newlywed emotions, now your home is filled with late night feedings, sleepless nights, exhaustion, and constant adaption.
Having a baby is so wonderful and being parents is an amazing thing- but let's face it, your house isn't always going to be quiet and neat.
One thing that I found to be true in my marriage after baby, was that the mood in my house changed. It's not a horrible, terrible thing- but it's a real thing.
Solution:
When you feel like you are stretched thin and the mood in the house is really tense, take a breath and just hug.
It may sound silly but sometimes all we need is a good, deep, heartfelt hug. A hug has the power to heal so much!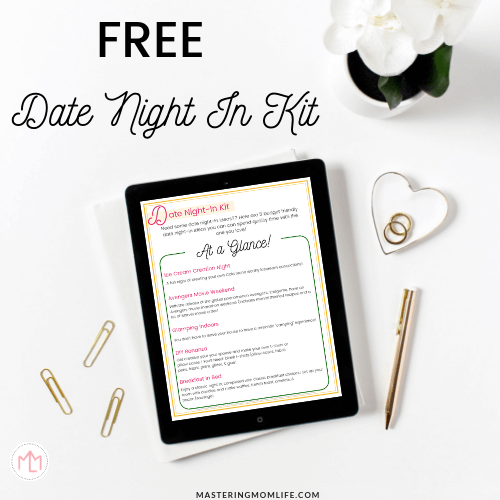 Free Date Night In Idea Kit!
No time for romance?
Can't find a baby sitter?
Don't want to spend money on a fancy date?
No worries! Keep your marriage hot and spicy with the FREE date night in kit! Receive 5  budget-friendly, romantic, and fun date night in ideas.
To take the stress out of date night in's, each date night idea comes with a printable including recipes and a supply list! Start spending quality time with your sweetie.
Get it for free now!
>> Well there you have it! Here are the 5 most common marriage issues after baby and how to solve them!
Remember, finding out the most common marriage problems after you have kids and how to solve each one of them will help you prevent arguments and disagreements with your spouse.
The best thing to do for your marriage is to take that fragile pie crust dough and make it into an amazing, lip-smacking pie 🙂
Talk soon!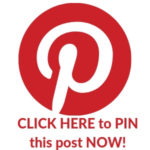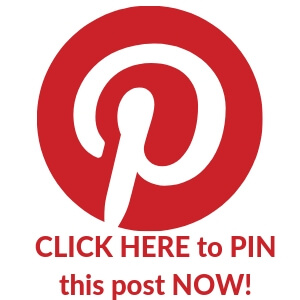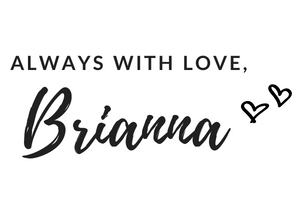 FREE marriage challenge!
Reduce and prevent marriage after baby issues with the free 5 Day Marriage Revival Challenge!
I created this Marriage Challenge not to give you all of the "answers" but to give you the tools you need to enhance and improve your marriage after baby. Someone can tell you how to better your marriage a million times but unless you actually DO it, is up to you.
I created this challenge to help you and your spouse get on the same page and work together to better your marriage, whether that means enhancing your relationship that already is amazing, or changing your mediocre relationship to something that is amazing.
Here are some of the things that your relationship will get out of the Marriage Revival Challenge:
Put focus back on your marriage after being a parent
Relight the fire of affection
Improve your everyday communication
Redefine what closeness is
Develop and work toward attainable goals together
Start the rebirth of your marriage after the birth of your child
Give your marriage a jolt of electricity and something to look forward to each day of the week
Put much-needed focus back on your marriage
So much more!
Wait! Do you love free printables??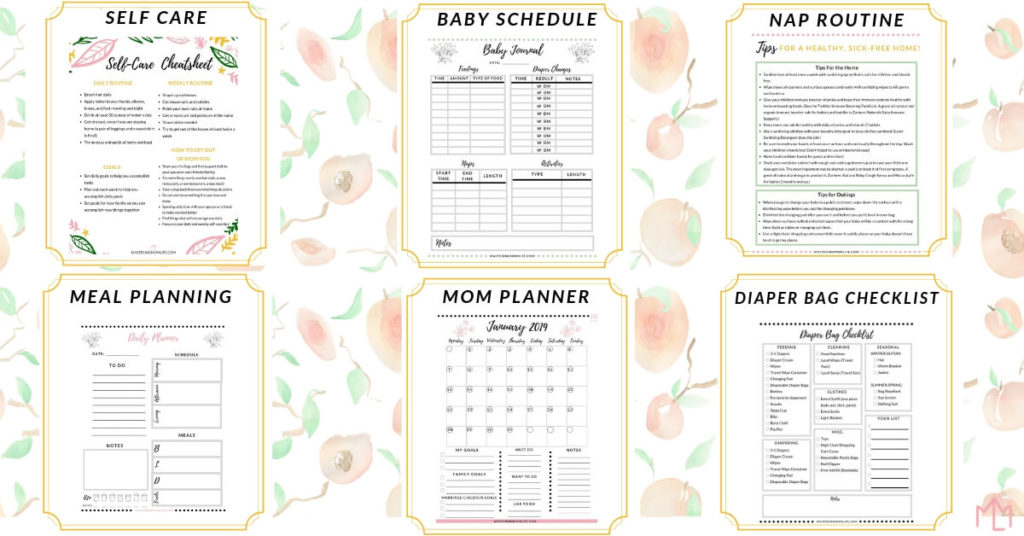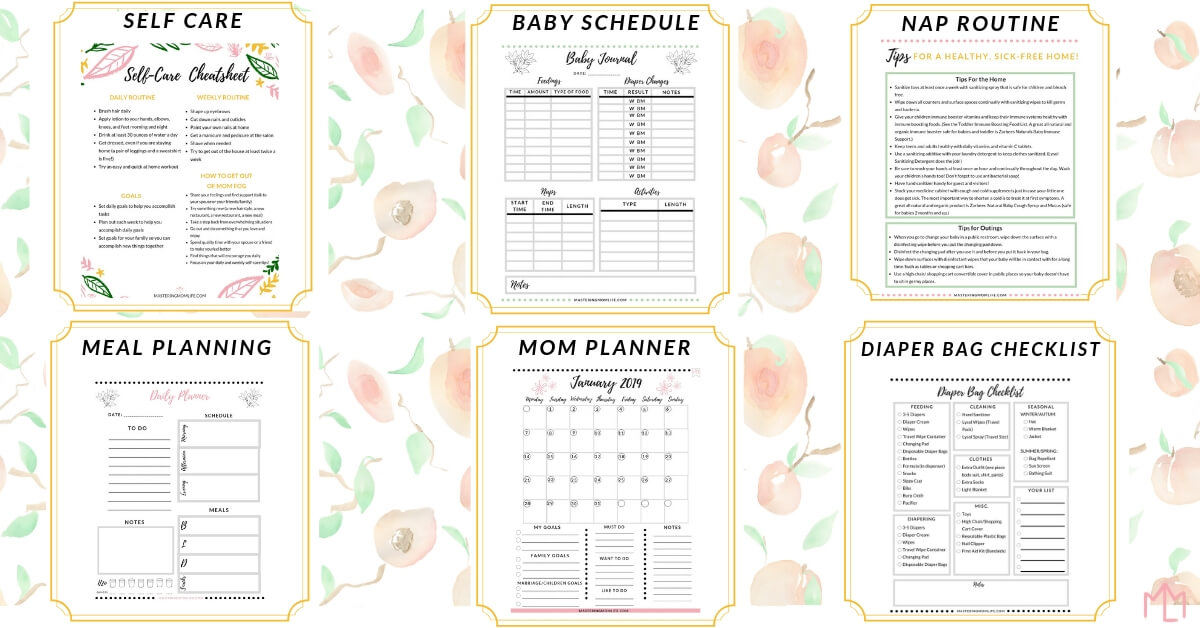 Become part of the Mastering Mom Life Insider tribe and get instant, FREE, private access to my resource library filled with printables + worksheets to make mom life easier!