Inside: Start these fun, easy, and affordable toddler Christmas traditions to make your holiday extra special. Keep reading!
You'll always remember your child's first snow angel– when your toddler comes running into the house with a huge smile, rosy cheeks, and a frost-bitten nose.
Creating these priceless moments are beautiful. And I'll show you how you can easily create more!
If you're looking for fun, easy, and affordable toddler Christmas traditions then you've come to the right place.
Traditions are so special because it gives something for your little one to look forward to every year and you'll get witness first hand just how much your child has grown each year. Traditions are also really awesome because they are something your child can do for years to come—and even do with their family one day!
Don't forget to grab a camera before you start these traditions. You'll want to capture the memories!
Top 10 Toddler Christmas Traditions
This post contains affiliate links. Any purchases you make through these links, I will receive a small commission at no extra cost to you! Mastering Mom life is a participant in the Amazon Services LLC Associates Program. As an Amazon Associate I earn from qualifying purchases. Please view Mastering Mom Life's Terms, Disclosure & Disclaimer Policy and Privacy Policy. I wholeheartedly believe in all of the products I recommend and use them all! 
1. Make your own ornaments
This tradition is not only super fun but very affordable— aka…cheap!
Here's all you need:
To make salt dough, all you need is 4 ingredients:
4 cups flour
1 cup of salt
1 ½ cup water
Super easy!
Make your dough, roll it out, cut it, and brush it with mod podge—done!
You can add glitter and paint them too. I love to use these kid-friendly glitter glue and glitter markers. The possibilities are endless!
This toddler Christmas tradition is great to start with your little one because you'll start to accumulate ornaments for years that can later become heirlooms.
Plus, the salt dough is kid-friendly and non-toxic. Which is always a plus!
2. Take a memorable family picture
Pictures last a thousand words. Why not make it a good one!
Each year since my daughter has been born, my family takes a fun picture. We took a picture with Santa, took a picture in front of a giant tree, and even took fun matching pajama pictures. We do something fun or silly so we can remember each year!
You can even use these pictures for a Christmas card too! A 2-in1 tradition 🙂
3. Read a Christmas story every night of December
One of the best habits your toddler can learn to do is read on a regular basis. Why not add some Christmas magic to reading and make it a fun tradition!
Find inexpensive Christmas books on Amazon or at your local store and read one book a night, leading up to Christmas.
My favorite book to read on Christmas Eve is "It was the night before Christmas"—cliché right?? But it's so much fun!
4. Bake cookies
Cookies are a staple of Christmas at my house. I have to hide the cookie cutters because as soon as Baby L sees them, she runs around the house asking for cookies.
Baking cookies (or any family dessert) is an awesome toddler Christmas tradition. It's fun, affordable and the whole family can get involved. And it's really tasty!
Here's my favorite sugar cookie recipe.
5. Drive around to look at lights
A Christmas without lights is like peanut butter without jelly—odd.
My family stocks up on lights when they go on sale (hint, hint…the day after Christmas) and we always put up hundreds of feet of lights.
Then we drive around neighborhoods to see lights around the town!
This toddler Christmas tradition is so special because you can even get your family and friends together and walk the neighborhood with some yummy hot cocoa.
6. Visit a Christmas tree farm
This is one of my new favorite toddler Christmas traditions because we JUST found a Christmas tree farm. (We live in NYC so we have to drive far to find farms!)
But words cannot express how happy I am to start this tradition. Even if you don't buy a tree, you can visit the farm and experience walking around and smelling the delicious scent of pine.
Your kids can go crazy and run around too!
Some tree farms have fresh pies and activities for the kiddies so be sure to check for them.
7. Write Christmas cards
Your toddler may not be able to write but your little one CAN add stickers, color, and throw some glitter on Christmas cards!
Writing Christmas cards is one of my favorite traditions because you can send your family and friends cards in the mail and it's a gift in and of itself.
You can make your own Christmas cards with construction paper or purchase come cards that you can color and write on. You can also incorporate your family picture into the Christmas cards and send a family photo to your loved ones.
8. Advent calendar
This tradition is like a tale as old as time, but it's still so much fun!
An Advent calendar is a special Christmas calendar that counts down the days in anticipation of Christmas. You can make your own advent calendar or buy one.
Some advent calendars come with activities and candies that make each day special.
You can check out fun advent calendars here.
9. Decorate the house together
This tradition is so exciting!
Make sure everyone in your family is home and schedule a night to decorate the house! Throw on some Christmas tunes, make hot chocolate and let your family go crazy with tinsel, lights, ornaments, and stockings.
You can even let your children decorate one area of the house, like the one corner of the living room or one side of the tree.
Your toddler will always look forward to this night each year!
10. Decorate your own stocking
Stockings are an awesome toddler Christmas tradition. If you are crafty, you can make your own and design them. Or if you're like me, you can buy the cheap stocking kits and have your family assemble their own stocking.
You can easily find the "create your own stocking kits" in Michael's or Hobby Lobby for under $5.
Whether you're a crafter or don't have a crafting bone in your body, you can still partake in the joy!
Your toddler can decorate their own stocking and feel like a "big girl/boy".
If you're not into Christmas stockings, then you can choose another holiday craft that you can do each year. Try to choose a craft that your child can display each year so they feel accomplished!
Don't forget your free Christmas Digital Planner Spreadsheet!
Easily plan, track and organize your Christmas list without stress and without printing a planner! Spend less time making your list and more time checking it off 🙂
And there you have it!
Christmas traditions are the best because it's not about how much money you have or who has the biggest gift.
It's about creating lasting memories that your child will never forget!
So bring on the frostbitten noses and secret family hot chocolate recipes. Grab your camera and start making memories!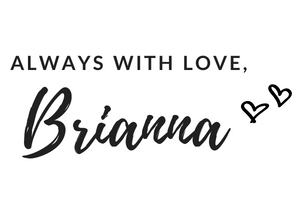 Read more related posts!
Wait! Do you love free printables??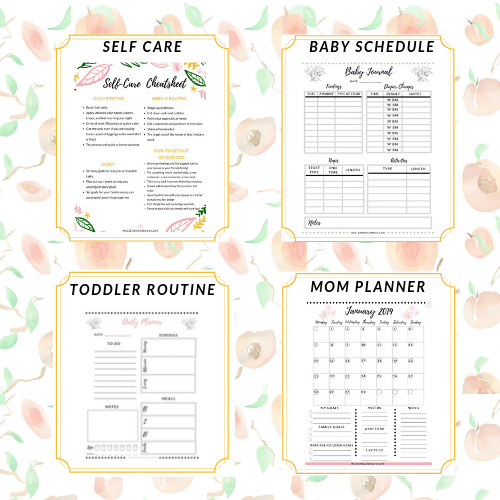 Become part of the Mastering Mom Life Insider tribe and get instant, exclusive access to my Mom Treasury filled with FREE printables + worksheets to make mom life easier!