Inside: Worried about screen time? Find out how to create your own screen time rules for toddler plus read 15 real-life screen time examples from moms!
The cringing words — screen time.
When I was a new mom, everyone I knew pounded me about the dangers of screen time. Everywhere you look, everyone has something to say about screen time.
"Don't let your baby have screen time until 4 years old". "Screen time causes your kid to act out". "Make sure your TV is always off when your child is home".
And on and on and on…
One thing I've learned since being a mother is— only YOU can decide what rules you are going to set for your child. Of course, you want the best for your child, but you know what's best based on your family's lifestyle.
So today I'm going to share with you the 3 steps you can take to help you create your own screen time rules for your toddler. To help you create your screen time rules, I'll also show you 15 different screen time rules from different moms.
These are real-life screen time rules by real moms!
That's why this post isn't about what you should or should not do…it's about celebrating our differences as parents and how to create your own rules!
There's no passing judgment or eye-rolling because as moms, we are just trying to raise our kids as best as we can. And we all deserve a pat on the back 🙂
Before we jump into those 3 steps, to help you get a handle on your everyday tasks while managing a toddler, download my FREE mini mom planner — it's my gift to you!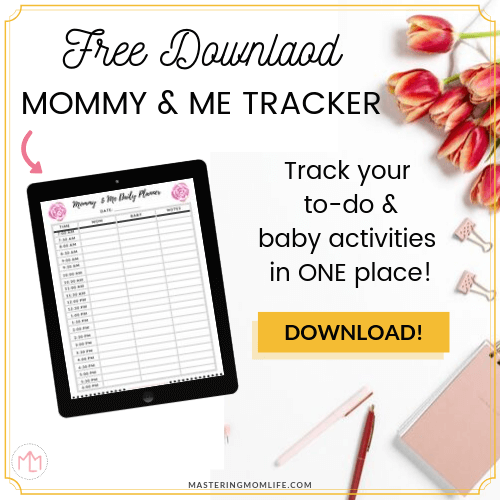 Let's get down to it!
How to create your own screen time rules for toddler
Step 1: do your research
If someone is telling you something that you should or should not do, politely respect and acknowledge their opinion and then go research it for yourself. Don't take what someone is saying as fact.
It very well may be a fact, but you want to know it for yourself…not just because someone said it.
Step 2: Make a decision
Once you know for yourself what you believe and don't believe, draw your own conclusion about how you feel about screen time.
Maybe you're okay with an episode a day. Or maybe you just want to allow it on the weekends.
Only you can say what is too much and what is too little.
Of course, there are extreme cases where you don't want your 2-year-old glued to the tv for 8 hours a day. That's probably not what's best for him. So, take moderation into consideration.
My daughter had to have head surgery when she was 20 months old. We were in the hospital for 4 days and she was miserable. She had 2 iv's in her arms and one in her foot. She barely ate or slept.
The only way she would sleep in that hospital is if I let her watch Mickey Mouse Clubhouse on my phone. And you know what, I didn't even mind!
All that mattered to me was that she was happy at that moment and that she was sleeping.
When we came home and during her recovery process, she continued to watch those episodes because it brought her comfort in her time of misery.
This may be an extreme case but the principle rings true. Only YOU can decide what is acceptable for your child to watch. Not your friend, not your mom, not Instagram—you 🙂
Also, what does screen time mean to your family? Does it mean no phones or tablets? Or no Tv at all?
Working through your options and being as specific as possible will help you create your own screen rime rules.
Step 3: trust & willingness
Once you make a decision about what your child can and cannot do, trust your decision. Maybe it'll only work out for a week and you see that you have to change it.
You don't have to answer to anyone for your choices as a parent, as long as you are doing what it best for your child and making changes as necessary.
Trust yourself that you know what's best and be willing to change when needed.
These are the 2 biggest struggles with parenting!
I would want to curl up and die of embarrassment when someone visited my house and my daughter was watching her shows. I felt like they were judging me for letting her watch tv. But I trusted myself and my decision and saw that she was learning from it!
But when I saw that my daughter was getting cranky and irritable if she wasn't watching her show at a certain time, I took a step back and pivoted by screen time rule.
Motherhood is all about confidence and being willing to change 🙂
Related Reading:

Real Life Screen Time Rules
So now that you know how to create your own screen time rules for your toddler, here are 15 real examples from different moms!
"I don't have a set amount of screen time for my two-year-old. As long as I'm not seeing adverse effects (stops responding when I talk to him, etc) I'm ok with it.
He watches cartoons (Sesame Street, Pooh Bear) basically all he wants but 95% of the time is also building blocks, race cars, trains etc, so not just staring at the tv.
For the iPad, I'm a bit more particular, since it's close to his eyes. For that, it's about 1 hr a day, broken up into segments. He watches color and counting videos, or videos about specific animals, cars, etc."
"My kids get 1 show on the weekdays after homework and chores are done. We call Fridays, free-day Friday– where, as long as their room is clean they can have unlimited screentime unless doing something. Saturday, they get 1-2 hours after chores are done. None on Sunday."
"My kid has been watching Sesame Street since he was about 4 months old and he LOVES it. It has become part of our daily routine and I wouldn't change that for a minute!
I know he's learning and I think that show does a terrific job of addressing prevalent issues."
 Manda
"We used to give the kids the freedom of however long until it became an issue. We moved to one hour a day on their Ipad for 10 and 7. If they don't do their morning chores or disobey us, we take 5 minutes away per offense."
"Sometimes screen time is literally the only way I can eat a hot meal. We've limited my 7 to long car rides or trips and she gets it for quiet time before bed. My 1-year-old gets it more but he's really not interested unless it Thomas so maybe 5 minutes 3 times a day."
Brittney
"I don't have a problem with screen time because he enjoys learning. So, if he's watching videos about shapes and ABC, counting, then as long as he wants. Plus he likes music! But any cartoons, I do 1-2 when it's not nice outside."
"Our kids get no video games Sunday through Thursday. Minimal family tv on weeknights."
"The standard for us is one half-hour show per day and a movie on weekends. But there are definitely times we let them have more (such as when I have deadlines for projects or I/they sick)
They don't do any sort of phone or computer time right now. They're still pretty young."
"Our son used to scream in the car for hours so we decided to give him a phone to distract him. But it became a crutch every time after he would scream until we gave him the phone. So we cut back on screen time for a week or two…
No more tech in the car for drives less than 3 hours. We try to go outside before we resort to screens. And if for some reason we need extra screen time (to help us get stuff done) we do signing time or Spanish nursery rhymes videos."
I love hearing from real moms and real-life issues! Sometimes we can get to detached from reality that we don't know what we even believe about a topic anymore. And I feel screen time is definitely one of those taboo topics.
Laurie Umlaf
"No real rules – once their homework if any Is done, I offer alternatives- I'll play a game or cards, puzzles, help with dinner, take a walk, read to me while I get dinner ready. Then close to bedtime they can have screen time. They usually fall asleep soon after. my kids usually prefer the alternative activities over screen time."
Alexis Lewandowski
"My son is 2 and I use screen time 2 ways
1. to occupy him while I do chores

2. some days when he doesn't nap but I need to rest we watch cartoons/movies together."
"Am I desperate to have breakfast without talking to someone? Screen time
Do I need to make dinner without crotch goblins all over me? Screen time
Pretty much we restrict WHAT we will let them watch and try to ad not to go overboard.
…I have twin 3 year-olds."
"I let my oldest play games and educational games daily. Some days we are so busy we forget all about the tablet. But to relax after dinner since school is busy for a little while is fine by me."
"Must be educational to some degree. Out at dinner, so we can enjoy a meal. If I'm trying to do chores at home the tv is on but he's usually still playing."
"None until their rooms are clean. They often find something to play with while cleaning anyway."
That's it!
When you know what is best for your child, you'll create screen time rules and parameters that fit your child!
Moral of the story is–  screen time doesn't HAVE to be bad. And you shouldn't feel judged if you do allow your child to have screen time.
Every mom is different. Every child is different. And you know your child best–what is healthy and what isn't.
Now, when someone asks me, "oh you let your daughter watch tv?"…
I confidently reply, "Yes, her screen time reinforces what we learn during our reading time."
Don't Forget Your Free Mom Tracker!
Mom life is hard. Planning your tasks, tracking your children's activities and organizing your family's life is no ball game! To help eliminate the everyday stresses of motherhood, I created this FREE mom tracker to help you plan and organize your whole day in ONE place!
Download it the free printable NOW!
Give yourself a gold star mama, you're doing great!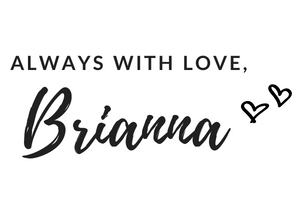 Wait! Do you love free printables??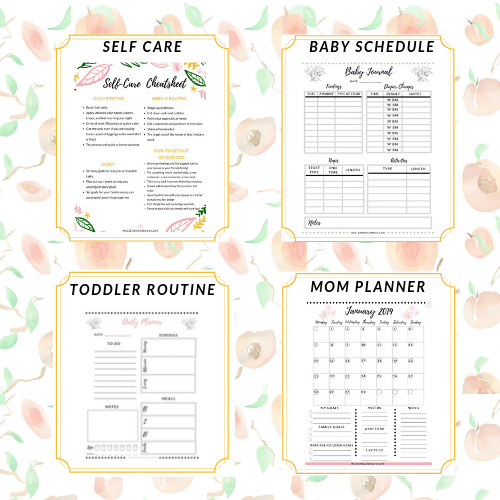 Become part of the Mastering Mom Life Insider tribe and get instant, exclusive access to my Mom Treasury filled with FREE printables + worksheets to make mom life easier!
I think you'll love these articles too!