Inside: Find out the secret to eating out with your baby successfully! These tips will help you master being able to take your baby to any restaurant!
My daughter was 8 months old and I was experiencing cabin fever– bad.
My living room walls were closing in on me and each second it felt like my house was getting smaller and smaller. I felt like Alice in Wonderland! The last thing in the world I wanted to do was cook dinner.
My husband came home, looked at me and said the 7 most perfect words I could hear at the time: "Don't cook. Let's go out to eat."
Eating out with your little one can be challenging, but sometimes you just need to get out of the house. And you can't let the fact that you have a child hold you back!
Are you craving your favorite restaurant but afraid to take your baby out to eat? Don't worry, I've totally been there!
The true secret to eating out with your baby is to prepare, prepare, prepare!
Taking your baby out to a restaurant with you is not only possible but can be easy. I'll share all of my tips and tricks to help you master eating out with your baby!
If you follow these tips, not only will you be able to master eating out with your baby, but you'll also be able to take your baby ANYWHERE!
Say goodbye to feeling trapped inside of your house and hello to all of the different possibilities that you can take your baby to!
To help you truly master eating out with your baby, I created this awesome Restaurant Kit for Baby Checklist for everything that you will want to bring with you when you eat out!
This ultimate checklist has everything you will possibly need to have an amazing meal out with your family without worrying about your baby having a miserable time. Get the checklist now!
Let's get down to it!
Tips for Eating out with Your Baby
This post contains affiliate links. Any purchases you make through these links, I will receive a small commission at no extra cost to you! Mastering Mom life is a participant in the Amazon Services LLC Associates Program. As an Amazon Associate I earn from qualifying purchases. Please view Mastering Mom Life's Terms, Disclosure & Disclaimer Policy and Privacy Policy. I wholeheartedly believe in all of the products I recommend and use them all! 
Stock your diaper bag with essentials
The number one thing that you are going to need when eating out with your baby is a stocked diaper bag. But not just stocked with anything…but with the RIGHT things!
In my Restaurant Kit for Baby Checklist, I give you the ultimate list of everything you need to stock your diaper bag with before eating out with your little one. With this checklist, trust me, you won't forget anything!
Some of the important things to definitely have that most parents don't think about is:
Disinfectant wipes
High chair cover
Plastic bib
Handheld toys
Plastic placemats
Utensils
Those are just some of the important items to have, but to get my FULL list, download my Restaurant Kit for Baby Checklist now! It even has a list of things that you can bring and make a restaurant "busy" kit for your baby or toddler to keep them entertained and having fun!
Go to a family friendly place
It's important that when you go out to eat with your baby or children that you are visiting a family friendly place. It's not the best idea to visit a place that has fancy white table clothes and 5 different glasses on the table.
The key is to be a family friendly environment. It doesn't have to necessarily be a kids place" like Chuck E Cheese, but you'd be surprised at how many local restaurants and diners are actually family friendly.
Some restaurants offer crayons and coloring pages and chalk and a mini chalkboard too!
Look at the menu beforehand
There are 2 reasons to look at the menu before going to a restaurant with a baby:
To see if there is anything that your baby can eat
To see if you need to bring your own food for your baby
I've been taking my daughter to restaurants with me since she was 4 months old! When she was still little, she would just sit in her car seat and have a nice nap.
Then when she got older and could sit up by herself confidently, I would put her in a high chair close to me and just bring her food to eat from home!
As she got older and started eating more of a variety, I would then just order food that I knew she could share with me.
Don't be afraid to bring your own baby food, jar food, homemade food, and snacks!
Bring a high chair cover
If your baby is old enough to sit up and eat in a high chair at a restaurant then you want to be sure to bring a high chair cover. I'm not a particularly super paranoid person about germs, but I feel like that when it comes to food, I like things to be as clean as possible.
I believe that the restaurant does clean down high chairs after every use, but there's no way to be SURE. I don't know if the last kid spit out food or drooled all over, which is totally possible!
Because I know how messy babies can be (my daughter can be very messy!), I like to be on the safe side and bring my own high chair cover. That way, I KNOW what my baby is sitting on is clean. It also reduces the risk of her getting sick.
I purchased this 2 in 1 convertible highchair cover and shopping cart cover. It's super easy to use and even rolls up into a little bag so you can bring it anywhere with you!

Bring a disposable adhesive placemat
Having an adhesive placemat at a restaurant is SO helpful because it not only keeps the table clean from baby messes, but it also give your baby something to play with!
These placemats are disposable and have different characters and designs on them.
My daughter loved them and it kept her so entertained when she was a baby! Now that she's a toddler she loves to trace the designs and it keeps her busy and having fun while mommy and daddy eat!
Help goes a long way
Of course, you can eat out with your baby by yourself, but some extra help can truly be lifesaving! If you're taking your baby out to a restaurant for the first time, I would recommend taking your spouse or a family member or friend so you can have an extra hand to help.
Sometimes your baby will need help eating and you can't focus on eating yourself. Having someone to help can be great because you can take turns tending to your baby.
After all, you're going to a restaurant so you can enjoy some outside food and to have a nice time!
Reinforce with disinfectant
Like I mentioned, I'm a strong believer in making sure things are clean when I am out and about with my little one. I may look like the crazy lady at the table, but before I put my baby down I always disinfect the table, chairs, and menus with a travel disinfectant wipes.
I've been doing this since my baby was born and I think it is one of the reasons that my daughter has never been sick with the flu or stomach bug that goes around.
You have no idea how much of a headache you can be saving yourself later by just taking 2 seconds to wipe down a surface or a chair.
I also disinfect each baby changing station before I change my baby in public. I once witnessed a little girl throw up on a changing table and someone just cleaned it with a paper towel and NO soap or disinfectant!
Needless to say, I was scarred and now I disinfect each time I change my baby in a bathroom!
---
Wait! Love Free Printables??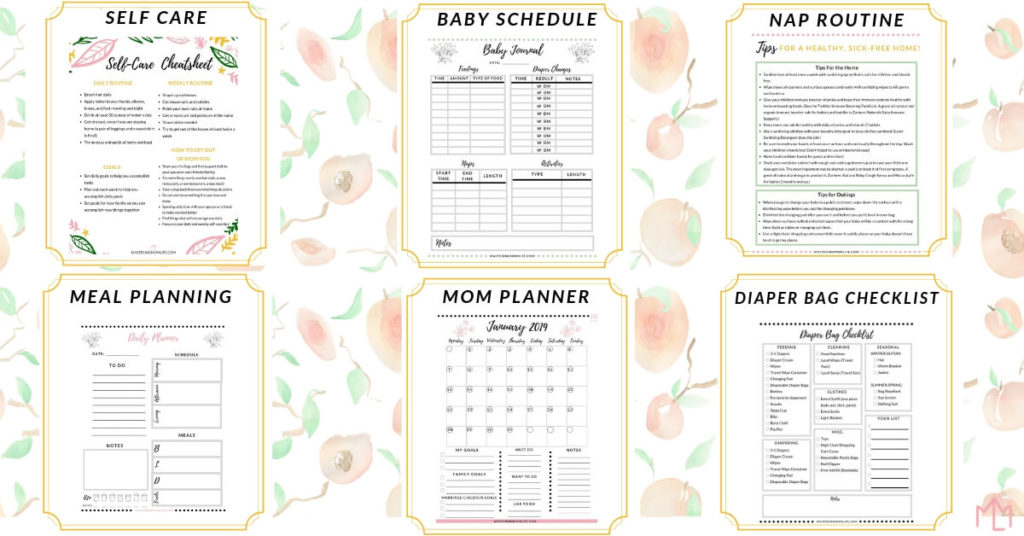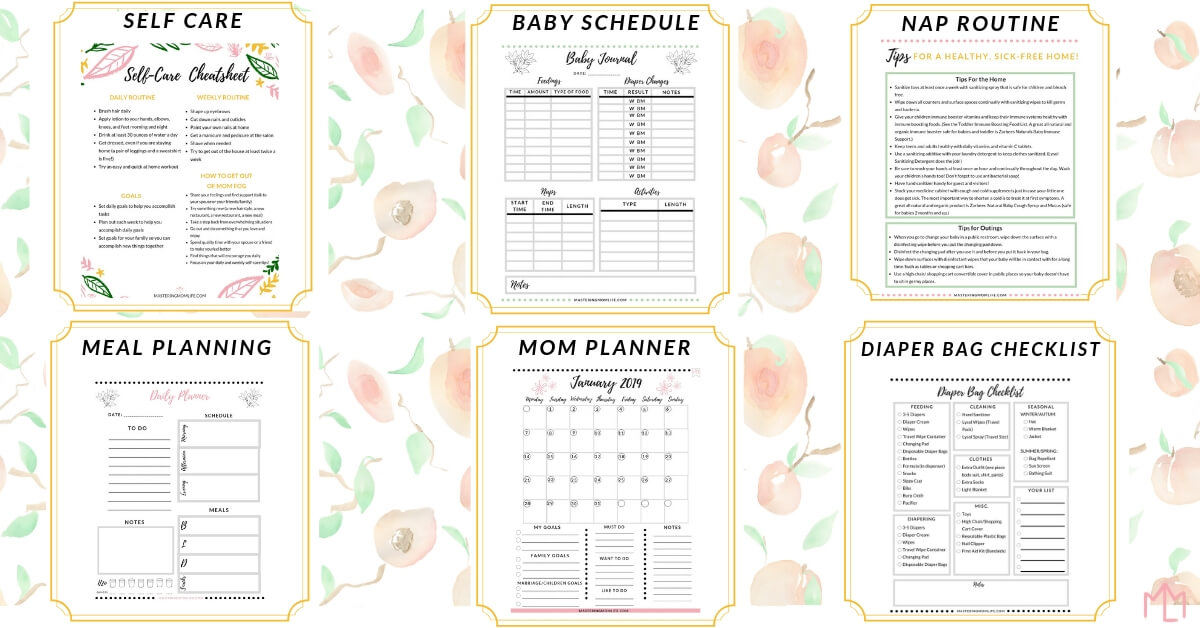 Become part of the Mastering Mom Life Insider tribe and get instant, FREE, private access to my resource library filled with printables + worksheets to make mom life easier!
---
End tables/round tables work well
If you are worried about being in other people's way at the restaurant with your baby being in a high chair, I found that end tables and round tables work really well. It's best if you are able to remove a chair from the table and replace it with the high chair instead of just sticking your baby at the end of the table. Some people are not as baby friendly and can "bump" into the high chair when they are walking by.
You can avoid this happening by requesting a table where your baby can be placed at the actual table and not just at the end of it.
Choose a time according to baby's schedule
If your baby is on a consistent schedule, then you want to make sure you are eating out with your baby at a time that you know your baby will be in a good mood.
For example, don't go to a restaurant at the time that your baby usually naps. Your baby will be grumpy, cranky, and irritable from being tired. Try to go out around when you know your baby will eat or have a snack so your baby will be happy.
After all, you want your baby to be happy and not be miserable! This will make the time out more enjoyable for your as well!
Read more about the baby's daily schedule here!
Free Restaurant Kit for Baby Checklist
Don't forget to download the free restaurant kit for baby checklist so you can be sure to pack everything you need for eating out with your baby! Everything on the checklist will give you the ability to pack an awesome "restaurant kit" to help your baby stay happy, content and entertained! I also include a diaper bag checklist to help you make sure your diaper is stocked with everything you need while you're out with your baby and family!
Get the checklist now!
>> So, there you have it! Here are 8 tips for eating out with your baby successfully! Don't be overwhelmed with taking your baby out. Instead, enjoy the time out with your family!
Remember, the true secret to eating out with your baby is to prepare, prepare, prepare!
If you follow these tips, not only will you be able to master eating out with your baby, but you'll also be able to take your baby ANYWHERE!
Now, when you're having your own Alice in Wonderland experience…don't even think about cooking. Get out of the house and feel confident knowing you can accomplish eating out with your baby!
Have any other tips that you do when you eat out with your little one? Feel free to share them in the comments below!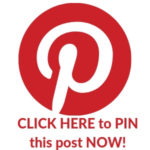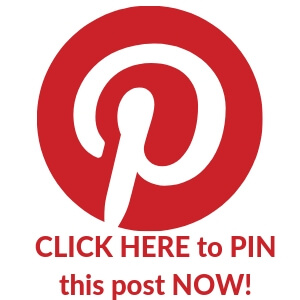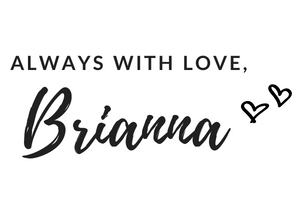 Wait! I think you'll like these posts too!