Inside: Toddler struggling with nap and bedtime? Find out the main 2 year old sleep regression causes to help your toddler sleep better!
Does your toddler suddenly seem like they're allergic to sleep? Welcome to the 2 year sleep regression…
But don't worry! I'll walk you through step by step not only the 2 year old sleep regression causes but also 10 easy solutions to help you get your sleeper back on track.
If your toddler is in the 2 year old sleep regression, the best way to tackle the regression is to pinpoint some causes that could be attributed to the sleep disruptions.
By knowing why the regression is happening and what are some 2 year sleep regression causes, you will be more confident getting through it!
Sleep regressions are often referred to as sleep progressions. This is because one main cause of sleep disturbance is your child's developmental growth. As your child grows they are constantly reaching new milestones and learning new skills. In the midst of learning skills, it can sometimes affect their sleep.
Ever been so excited to do something that you just can't sleep at night? That's how your toddler's brain is! Only they can't effectively communicate their emotions and feelings.
Sleep can be their communication outlet.
Let's explore the main 2 year old sleep regression causes…
What Are Signs of the 2 year Old Sleep Regression?
Wondering if your toddler is actually experiencing the 2 year old sleep regression? Here are some signs that could point to the sleep regression:
Short naps or nap refusals (nap disturbance)
Hour-long wakes (sometimes more) in the middle of the night
Multiple night wakings (needs more support than usual)
Is whining more or fussier during the day
Sometimes more + frequent feedings or even fewer feedings
Showing new skills (potty training, talking more, developing sentences, climbing out of bed, etc.)
What Causes the 2 Year Old Regression? Why Does it Happen?
The magic of toddler life is easy to see as you watch your child grow every day. The "terrific twos" is such a beautiful time of experiencing your baby grow right before your eyes. But this period of increased growth can also lead to an increase in sleep disruptions.
As new skills present themselves, your toddler's brain and body are readjusting to the world around them as they grow.
Let's dive into the different sleep interruption culprits:
No time to read this now? Save it to your favorite Pinterest Board now!
2 Year Old Sleep Regression Causes
Sleep Needs Have Shifted
As your baby grows, their wake time increases, and the number of naps decreases. Your child has a daily "sleep cup" that needs to be filled. But this sleep cup shifts! That's why an infant will nap 4-5 times a day for an hour at a time but a 2 year old will nap once for 90-120 minutes.
Sleep needs change as your toddler enters toddlerhood. They will still need sleep, but possibly at different times and for different lengths.
We will discuss how to find out YOUR baby's current sleep needs and how to monitor those needs as they continue to grow.
Milestone Development
Developmental growth is the basis of sleep regression but it's important to try to pinpoint the different milestones your child is undergoing. Being aware of these developments can help you feel empowered to meet their new needs.
Some milestone developments could be:
Potty training
Increased talking and vocabulary
Learning new motor functions such as bike riding, tumbling, etc.
These milestones can also lead to your toddler becoming too excited about what they are now able to accomplish that the excitement can leak into sleep time.
Ever had a toddler wake up in the middle of the night and just wanted to play? That's what happens!
Potty Training and Disrupted Sleep- What's Up?
Potty training or toilet learning is a HUGE milestone development. Learning how to use the toilet contains so many new learning functions. From learning how to hold their bladder, how and when to release muscles, sitting on the toilet for the first time, and experiencing new sensations—this milestone is monumental.
And it may affect your child in several different ways- including sleep.
---
Related Reading: Toddler Potty Training Tips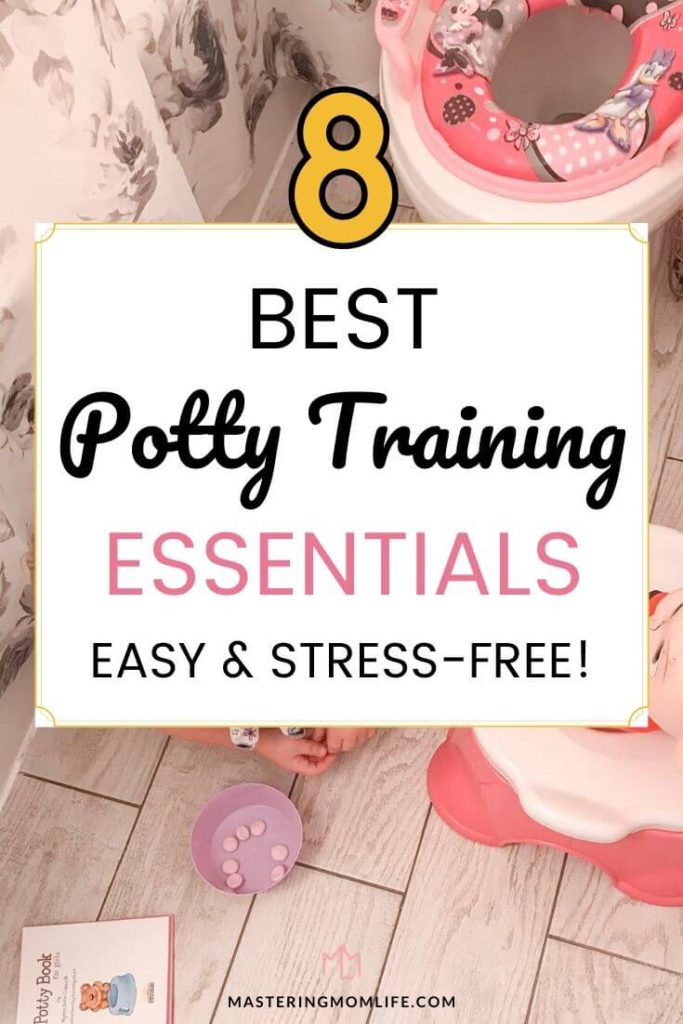 ---
Changes in Sleep Environment
Has anything in your child's sleep environment changed recently?
Sleep environment changes can include:
A switch from a crib to a toddler bed
Moving rooms
Your baby moving from your room to their own room
Adding a sibling to the room
A change in sleep environment doesn't necessarily have to be the main cause of a sleep regression but it can definitely add to the discomfort that your toddler is experiencing, added to their rapid growth development.
It takes time for a little one to get used to such a big change! On top all of the other growth they are experiencing, they can easily feel overloaded.
Even as an adult, I can have trouble adapting to different environments. Imagine those big feelings inside of a little body that cannot accurately express their emotions.
Big Changes in the Home
A big change in the home doesn't have to be the main cause of the sleep regression, but it can add to all of the things your child is already naturally experiencing.
Big changes can include:
Moving
Starting daycare
A sibling starting school and not being with them all day anymore
A change in a childcare provider
Change in family (new sibling)
Any change to a normal daily routine can cause a ripple effect on your baby's mood and reactions. Add in a BIG change and this can set a course for your child to feel really unstable. And that instability can leak into sleep and even feedings.
But that's okay! That's why we are there to comfort them and get them through these changes.
As a parent, YOU are your child's safe place. YOU create the stability that they need. You're not always going to be able to prevent big changes from happening to your baby, that's why it's important to focus on connecting with your child through every step of these changes.
---
Related Reading:
---
Growing Independence
Your baby's growing independence is like a rocket taking off into the atmosphere- once it's gone off, you can't really stop it.
Your little one is experiencing the world around them like they never have before. They are seeing things differently, constantly learning new things, and becoming more aware of their personality and will.
And this translates into them wanting to Do. Everything.
Your child before was perfectly content to walk next to you holding your hand—now they want to run 20 feet in front of you and can touch everything in their sight.
Your child now might want to do what they want WHEN they want. And if they don't want to sleep, they probably won't just lay there quietly waiting to fall asleep. They get up and cry out to you, probably just wanting to play.
Separation Anxiety
Oh the miserable, thunder cries when you leave the room. It's absolute torture to listen to!
Now that your toddler is experiencing these massive developmental changes and an increased sense of independence, YOU are their safe place. YOU are what's always constant. And they might want to be around you all the time. Yes, even at 1:35 in the morning.
Added to their rapidly growing mind, they are becoming more aware of your presence like never before. Knowing where you are and where you aren't.
This can also especially increase at night if there was a recent change in the amount of time you spend with your baby. Such as a parent returning to work.
Possible Teething
From a poor miserable baby to swollen gums, sleepless nights, and millions of drooling clothes- the teething days are far from fun.
It is totally possible that on top of all that your toddler is experiencing, they are also teething.
The second molars can come in between 25-33 months old. Unfortunately, this can easily overlap with the 2 year sleep regression. Be sure to focus on your child's moods and actions. Are any signs or symptoms of teething?
---
Related Reading:
---
2 Year Old Sleep Regression Solutions
The good news is, now that we know the possible causes of the sleep regression/progression, we can uncover the 2 year old sleep regression solutions to help you feel confident as you help your little sleeper get back on track.
Here is the ultimate guide to 2 year old sleep regression solutions.
Be sure to reevaluate your nap routines and bedtime routines. Fill those wake windows with stimulating activities, especially in your morning routine.
This post contains affiliate links. Mastering Mom life is a participant in the Amazon Services LLC Associates Program. As an Amazon Associate I earn from qualifying purchases.
Toddler Sleep Essentials
Here's a list of essentials that my toddler uses and loves:
Sound Machine– My kids have been using the sound machine since birth. It's a great way to signal sleep. We incorporate it into our bedtime routine and naptime routine.
Black out Curtains– Curtains that block out light can be very helpful when it comes to torubleshooting nap issues and early wakings.
Nightlight: Hatch– when we need to go in for midnight comforts, we love to use the Hatch for lighting. You can program the Hatch to dim or brighten in different colors. It's also an awesome sound mahcine as well with different soothing sounds.
Grab the You Got This, Mama Organizing System
Imagine if you could…
Accomplish long baby naps & easy feedings
Run an errand without forgetting something
Stay on top of the endless piles of laundry & mountain of dishes
Tend to your self-care without feeling guilty
Avoid feeling frazzled when that last-minute "something" pops up
Have a simple plan of action for your daily #momlife routine
You got this, mama!
It's time to easily organize your entire mom life and eliminate the frustration of your endless responsibilities!
Kick stress to the curb by using a flexible organizing system that is unique to YOU.
This organizer + planner is perfect for the stay at home mom of little ones who needs help staying on top of ALL. THE. THINGS.
You'll get an entire planning system— 60 pages of awesomeness to help you feel confident and in control!
Don't feel tied down to someone else's mom routine and baby schedule—easily create your own routine so you, your little one, and your family can thrive.
Recap- 2 Year Old Sleep Regression Causes
Sleep regressions do not last forever.
Yes, every minute of those long sleepless nights can feel like a year but ultimately, your child settles back into their normal sleep patterns.
The best way to guide them back to the best possible sleep is to nurture, uplift, and comfort them during this difficult time.
Sleep disruptions can do way more than just affect your nighttime- without sleep, it's easy to become irritable, overtired, fatigued, and foggy. As a parent helping your child, your needs are valid as well.
Don't be afraid to recruit help and tend to your mental health <3
You got this mama!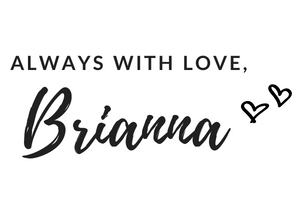 Related Reading:
Simple & Awesome Daily Toddler Schedule
5 Signs of the 2 Year Old Sleep Regression
How to Easily Handle the Terrible Twos
The Best Potty Training Essentials